How and where to complain about forex brokers
It may happen that you will find an issue with the broker you're trading with. Sometimes you will have to get in touch with the broker or file a complaint about the issue.
Here you will find where and how to complain about forex broker issues.
When to contact your forex broker and when you should not
There are cases when contacting the broker will lead to nothing, because the traders are at fault and the broker has acted in the correct way. Here are a few such instances:
You should not contact the broker if:
You lose money through no fault of your own: if the trader lost all his capital in the forex market or others because he mismanaged risk and leverage, it is not the broker's fault. The best option in these cases is not to deposit more money, but to open a test account and resume studying.
You violate the T&Cs of a certain service: many traders for example try to withdraw the forex bonus deposit, and complain about it when they fail. Bonuses are not withdrawable (and it is also explained in the T&Cs), as the money does not belong to the trader, but to the broker. Traders, however, can withdraw profits made through the bonus.
You can and should contact the broker if:
You lose money because of the broker's fault: for example, if you set a stop loss order when you trade forex and the market causes you to lose more money than expected because the stop loss does not trigger.
You have not received your withdrawal money: if you withdraw money and don't receive it, it may be that the broker is struggling to process it or that there are errors in the data provided to the broker. In more extreme cases, it may be that the broker is scamming its clients or some other forex trading scams.
The platform is not transparent: regulated brokers must be extremely transparent with their users. For example, if they show different spreads on the site than the actual spreads on the forex trading platform, misleading users, they can be reported to the appropriate authorities.
The broker promised you returns: brokers, especially if they are regulated, even through offshore regulators, cannot promise earnings to their clients. Trading carries substantial risks, and like other types of investment, it never guarantees any profit.
Where to complain about forex broker
To complain about a forex broker you have to contact the entity with which the broker is regulated, or the entity that works locally with the regulators.
In fact, the regulatory bodies do not always coincide with the bodies that handles complaints. For instance, to file individual complaints about an FCA broker, you must contact the British FOS.
How to complain about a forex broker in Europe
If you want to complain about a fx dealer in Europe, you must contact the national competent body (NCA) of the country in which the broker operates, and the country in which the trader operates.
In Europe the main body is ESMA, but it is not ESMA that regulates brokers. ESMA creates the rules, and the European national bodies (which come under ESMA) enforce them on brokers. Each European body also can delegate the handling of complaints to third-party bodies with which it works. So which body you need to contact depends on several factors, and ESMA has produced a list of National Competent Authority (NCA).
With this list, if a trader with residency in Germany trades with a Cypriot CySEC-regulated broker, the trader will have to complain to the body designated by CySEC, which is the Cypriot Central Bank. He will also have to complain to BaFIN, which is the German regulator.
To check with which body your European broker is regulated, check in the footer of the web page or on the "about" page. Each NCA has their own complaint process. Contact your NCA for more information. Depending on the complexity of the matter, it can take up to a few months to have a final response.
How to complain about a forex broker in the UK
To complain about a UK-based, FCA-regulated broker, you must contact the British Financial Ombudsman Service. Visit the British FOS website and click 'Make a complaint' as highlighted in the image below.
You will be redirected to start the process which is divided into 8 steps.
The investigation may take up to 90 days, and if the complaint requires an ombudsman's final decision, then the time increases depending on the nature of the problem.
How to complain about a forex broker in Australia
If you want to complain about an ASIC-regulated fx dealer, that is, one that is based in Australia, you need to contact the Australian Financial Ombudsman Service.
The first step is to visit the Australian FOS and click 'Make a complaint' on the header of the homepage.

You will be redirected to this page. Click 'start the process' and follow the instructions.
Depending on the nature of the issue, it may take up to around 3 months to finish the case.
How to complain about a forex broker in the USA
In order to complain about forex brokers in the USA you have to contact the NFA if the broker is an NFA member. If the broker is not an NFA Member, you can get in touch with the CFTC.
In fact in the US there are two forex regulatory bodies: the NFA and the CFTC. All NFA Members are also CFTC regulated, however not all CFTC brokers are also NFA members.
In order to double-check this information with your broker, you can take a look on the footer of the broker's website or by asking the broker themselves.
In both cases, you have to visit the NFA website and click "File a Complaint".
This page will appear. If the broker is not an NFA member, click on the first button that states "file a complaint with the CFTC". If the broker is an NFA member, click on the blue button below.
Summary proceedings may take between seven to eight months to finish. More complex issues may take twelve to fifteen months to finish.
Here's what's needed to file a complaint about a forex broker
Before you even think about filing a complaint against a fx broker, you need to gather some evidence to support your doubts or accusations. Among these are:
Screenshots
Conversations with the broker's employees
Downloading historical data from the trading platform
Bank statements including any records of depositing money and withdrawing money from the broker.
ID card
Screenshots: screenshots that can come in very handy are those that depict the trading platform or even the fx broker's site. For example, if the broker has promised earnings in one part of the site, you can screenshot that section.
Conversations: if you have had contact with the broker's employees, such as an account manager or customer service, you can use these conversations to your advantage. If an account manager gave you investment advice (which he or she could not do), you can use that conversation in your favor.
Downloading data: third-party trading platforms, such as MetaTrader or cTrader, allow the user to access historical data. If you have downloaded historical spread data on EUR/USD and the average spread is 2 pips, while the advertised spread is 1 pip, the historical data is evidence in your favor. This feature may not be available if you're using a broker with a proprietary trading platform.
Bank statements: if you have made a deposit or requested a withdrawal, you can request an account statement from your bank. For example, if you requested a withdrawal and the money in your trading account has been withdrawn, but it is not in your bank account after weeks, the account statement can prove this claim of yours.
ID Proof: a copy of your ID card (or passport/ driver's license) is not needed right away, but you may need it to confirm your identity in case you complain to regulators or relevant authorities.
Generally speaking, if the broker is well regulated and they actually have violated the T&C towards you, they will try to solve the issue as soon as possible (for example giving you a refund). If this doesn't happen, follow this tutorial and contact the regulatory body or the institution in charge
Unregulated forex brokers: how can you file a complaint?
If you want to report a fx broker that is not regulated in your country, report the broker to the local regulatory body. Retrieving the money in this case may not be possible, as regulatory bodies have no powers nor jurisdictions over unregulated forex brokers.
However, they will tell you what you have to do. They may also proceed to blacklist the broker's website from the country and locally report it for fraudulent activities. This is why it's important to trade with trusted forex brokers
How do you make sure your forex broker is trustworthy?
To make sure your forex broker is legit you can:
Check their regulatory information (footer and/or about section)
Contact the local regulator to double check the broker's regulation
Do not trust broker's that promise any return on forex trading. If it seems too good to be true, it probably is.
If you're interested in knowing the full procedure about how to check if a fx broker is licensed, we explain it step-by-step in this article
Cases in which forex regulators can't do much to help you
In some cases all you can do is report the activities of forex scam brokers. Recovering the money will be virtually impossible, and reporting them will accomplish nothing.
Scam brokers are often based in tax havens where they can operate virtually undisturbed, and they force you to deposit money via wire transfers and/or cryptocurrencies, which make retrieving the money impossible for any banking institution. In such cases, the authorities in your country can do little to help you. However, reporting them can help other people from falling victim to these scammers.
For example, local authorities can act by blocking the website so that people can no longer visit it. They could also automatically block wire transfers to these people's accounts. There are many types of forex-related scams in the world, and many of them fall into this category.
---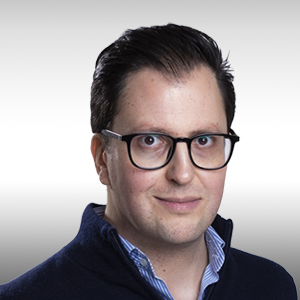 About The Author
Filippo Ucchino
Co-Founder - CEO - Broker Expert
Filippo is the co-founder and CEO of InvestinGoal.com. He has 15 years of experience in the financial sector and forex in particular. He started his career as a forex trader in 2005 and then became interested in the whole fintech and crypto sector.
Over this time, he has developed an almost scientific approach to the analysis of brokers, their services, and offerings. In addition, he is an expert in Compliance and Security Policies for consumers protection in this sector.
With InvestinGoal, Filippo's goal is to bring as much clarity as possible to help users navigate the world of online trading, forex, and cryptocurrencies.
How and where to complain about forex brokers
Related Guides
---