Best Brokers with Labuan Forex Licence (IBFC Money Brokers)
Although forex trading is not fully regulated in Malaysia, it is in the Malaysian island of Labuan.
The island of Labuan is home to the Labuan Forex Regulatory Authority (LFSA), and in this article we present the best ones.
To choose these brokers we have considered several factors, including:
A regular LFSA license;
Reliability of the broker;
Commissions charged;
General quality of the broker.
Review
Here is the list of some of the top brokers we have found.
Warning
CFDs are complex instruments and come with a high risk of losing money rapidly due to leverage. Between 74-89% of retail investor accounts lose money when trading CFDs. You should consider whether you can afford to take the high risk of losing your money.
Tickmill Asia Ltd (No. MB/18/0028) is regulated by the LFSA (Labuan Financial Services Authority).
Tickmill has received several awards for its trading services in Asia, including International Business Magazine's Best broker CFD Asia 2019 and Forex Awards' Best broker Forex Asia 2019.
Negative balance protection is available to LFSA Tickmill account holders, ensuring that clients cannot lose more than their original investment.
Spreads from 0 pips depending on the account.
RoboMarkets Asia Ltd is its LFSA registration number (No. 210138BI).
The broker has won several accolades in Asia, including the Best Stock Broker Asia 2019 award from International Business Magazine.
Leverage under LFSA is maximum 100:1 on their 9,000+ assets.
RoboMarkets Asia Ltd also provides negative balance protection.
AFS Global Limited (MB/18/0025) is its LFSA registration number.
Traders will be covered by a $1,000,000 client funds protection insurance under the LFSA.
Labuan traders can choose Amana Capital because of low spreads from 0.4 pips on 800+ financial instruments with a maximum leverage up to 100:1.
IFC Markets is licensed with the LFSA as IFC Markets Ltd (No. MB/20/0049) and registered under No. LL16237 in the Federal Territory of Labuan (Malaysia).
The broker has won several awards in Asia including the Best CFD Trading Conditions Southeast Asia 2021 from World Economic Magazine and Best Forex Broker Southeast Asia 2020 from International Business Magazine.
In line with LFSA rules, 1:100 is the maximum leverage offered on the brokers 600+ CFD assets.
Lirunex is registered with the LFSA as Lirunex Limited (No. MB/20/0050).
The broker has won the Traders Awards for 'Best Broker in Malaysia 2020'.
Under the LFSA entity, you will find a maximum leverage of 100:1 on their 70+ assets with spreads from 0 pips depending on the account type.
What is the LFSA (Labuan IBFC)?
Located in the Malaysian archipelago, Labuan is a Malaysian island. The region is a free-trade zone. Local companies must follow Labuan IBFC (Labuan International Business and Financial Centre of Malaysia). In the Labuan IBFC, a section is referred to as LFSA (Labuan Financial Service Authority).
The LFSA is primarily concerned with the regulation of trading and investment activities.
How does the Labuan FSA work?
The LFSA is in charge of overseeing and regulating trading and investing in financial firms.
They ensure that all firms comply with the regulation's terms and conditions and whether or not they comply with Malaysia's strict financial forex laws.
They also promote the island's business and financial development by establishing policies and rules regulating the Labuan financial markets.
Labuan Forex Brokers: Prohibitions, Rules, and Limitations
Labuan forex brokers must provide a maximum leverage of 1:100, and they must keep an operating office in Labuan. In addition, brokers that want to run Islamic forex services must have a Shariah advisory board with a qualified member that ensures the service is sharia-compliant and complies with Labuan IBFC guidelines on Islamic financial services.
The minimum free cash required of Labuan forex brokers is 500,000 RBM (or equivalent in other currencies). For certain operations and businesses, Labuan IBFC may require additional cash from the broker. Malaysian forex brokers are not permitted to offer or use Malaysian Ringgit from their clients. However, they can use RM to pay administrative and statutory expenses.
How to check if a forex broker is Labuan Licensed?
In order to check if a dealer has a Labuan Money License, the process is quite simple:
The first step is visiting the Official Labuan Financial Services Authority website.
Then, you have to search for the Labuan money forex brokers list, which is the complete database of Labuan Licensed forex brokers.
Once you've found the list, and found the broker you're interested in, you can double-check that information with the one you can find on the broker's website.
How can LFSA intervene in case of financial abuse?
Even though brokers are subject to strict rules, this doesn't mean they never break some. This rarely happens, but when it does, the LFSA is ready to punish those who break them.
In fact, the Labuan FSA may impose fines, temporary bans, and, for the most serious cases, revoke the license indefinitely.
How can LFSA help you?
If for any reason you need to contact the LFSA, whether to ask for information or even to report misconduct by brokers, you can simply use the LFSA Contact Us page.
Within the site, you will find the right information to send an email, the phone number, and even the office address.
---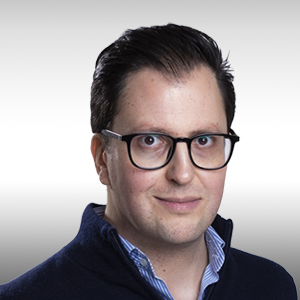 About The Author
Filippo Ucchino
Co-Founder - CEO - Broker Expert
Filippo is the co-founder and CEO of InvestinGoal.com. He has 15 years of experience in the financial sector and forex in particular. He started his career as a forex trader in 2005 and then became interested in the whole fintech and crypto sector.
Over this time, he has developed an almost scientific approach to the analysis of brokers, their services, and offerings. In addition, he is an expert in Compliance and Security Policies for consumers protection in this sector.
With InvestinGoal, Filippo's goal is to bring as much clarity as possible to help users navigate the world of online trading, forex, and cryptocurrencies.
Best Brokers with Labuan Forex Licence (IBFC Money Brokers)
Related Top10
---
Better Informed
Find and Compare The Best
Online Broker For You