Best Forex Brokers in Malaysia 2023
OctaFX

XM

Tickmill

Robomarkets

Roboforex

Oanda

HFM

FBS

Pepperstone

IC Markets

eToro
As Malaysia's forex trading scene continues to grow and evolve, finding a reputable and reliable forex broker becomes increasingly important.
In this article, you will find the best forex brokers in Malaysia.
Several factors were considered in order to create the list of the following brokers:
Availability, credibility and reliability in Malaysia
The Minimum Deposit requested
Availability of local deposits
If Islamic Accounts were accepted
Spreads charged by the broker
Leverage in place
If bonuses were available
Overview of the Best Malaysian Forex Brokers in 2023
| Broker | Minimum Deposit | MYR Deposits | Base Currencies | Islamic Accounts | Spreads (from) | Forex Pairs | Max. Leverage | Bonuses & Promotions |
| --- | --- | --- | --- | --- | --- | --- | --- | --- |
| OctaFX | $25 | Yes | USD | Yes | 0.2 pips | 35 | 500:1 | 50% deposit bonus, contests |
| XM | $5 | No | Multiple | Yes | 0 pips | 55+ | 1000:1 | Several bonuses |
| TickMill | $100 | No | USD, EUR, GBP | Yes | 0 pips | 60+ | 500:1 | 30 USD Welcome Account, contests |
| Roboforex | $10 | Yes | MYR | Yes | 0 pips | 40 | 2000:1 | Welcome bonus, profit share bonus, classic bonus, cashback rebates |
| Oanda | None | No | Multiple | Yes | 0 pips | 70+ | 200:1 | None |
| HFM | $5 | Yes | MYR | Yes | 0 pips | 40+ | 500:1 | 100% supercharged bonus, 30% rescue bonus, 100% credit bonus |
| FBS | $1 | No | Local deposits are possible | Yes | 0 pips | 30+ | 3000:1 | 100% bonus, cashback, loyalty, level-up bonus |
| Pepperstone | None ($200 recommended) | No | Multiple | Yes | 0 pips | 60+ | 500:1 | Active Trader program |
| IC Markets | $200 | No | Multiple | Yes | 0 pips | 60+ | 500:1 | None |
| eToro | $200 | No | USD | Yes | 1 pip | 40+ | 400:1 | None |
Best Forex Broker in Malaysia Reviews
Here is our collection of what we feel are the best Malaysia broker choices for you as a forex trader:
Warning
CFDs are complex instruments and come with a high risk of losing money rapidly due to leverage. Between 74-89% of retail investor accounts lose money when trading CFDs. You should consider whether you can afford to take the high risk of losing your money.
OctaFX :
best Malaysian broker overall
OctaFX accepts Malaysian clients.
The OctaFX minimum deposit is $25 in Malaysia.
Local MYR deposits are accepted and then exchanged to the USD base currency.
Islamic accounts are made available by OctaFX in Malaysia.
Malaysian traders have access to OctaFX spreads starting from 0.2 pips on 35 forex pairs.
Malaysians find maximum leverage up to 500:1 on OctaFX major forex.
In terms of OctaFX bonus offers in Malaysia, a 50% deposit bonus and several contests are made available.
XM :
best broker with no requotes
XM is renowned as one of the best forex brokers with 4 top regulations in place and is available to Malaysian forex traders.
In Malaysia, the minimum deposit requested by XM is $5.
No MYR deposits are allowed by XM, but a solid number of base currencies are available in Malaysia, including USD, EUR, GBP, ZAR, JPY, CHF, and more.
XM facilitates the use of Islamic accounts for their Malaysian clients.
Malaysian clients are charged spreads starting from 0 pips on 55+ forex pairs.
The leverage available is up to 1000:1 on XM major forex for Malaysians.
XM offers several bonuses in Malaysia.
Tickmill is available in Malaysia and regulated by LFSA (N°MB/18/0028) and other top regulators, with a registered office in Labuan.
Malaysian traders can start with a TickMill minimum deposit of $100.
No MYR base currency is available in Malaysia, but the major USD, EUR, and GBP can be all chosen.
Islamic accounts can be opened with TickMill in Malaysia.
The TickMill spreads start from 0 pips on 60+ forex pairs in Malaysia.
TickMill Malaysian clients find maximum leverage of up to 500:1 on major forex.
Tickmill offers a range of bonuses and promotions for Malaysian traders, like a 30 USD Welcome Account and several contests.
Roboforex is regulated by LFSA in Malaysia, with registration number N°. 210138BI, and other regulatory bodies.
The minimum deposit Malaysian clients need to do in order to start is $10.
MYR deposits and withdrawals are available with Roboforex via local bank transfers.
Roboforex Islamic accounts in Malaysia can be opened.
In Malaysia, spreads start from 0 pips with Roboforex.
Roboforex leverage is up to 2000:1 on major forex for Malaysian traders depending on the account type.
Malaysians can benefit from many Roboforex bonuses, including a welcome bonus, profit share bonus, classic bonus, and cashback rebates.
Oanda :
best for beginners
Oanda accepts Malaysian traders and is regulated by 7 regulators.
No Oanda minimum deposit is required in Malaysia.
MYR deposits cannot be done, but local deposits are available. Moreover USD, EUR, HKD, and SGD are available in Malaysia as base currencies.
Oanda Islamic accounts are available in Malaysia.
Oanda Malaysian clients find spreads from 0 pips on 70+ forex pairs.
Malaysians can benefit from a maximum leverage up to 200:1 on Oanda major pairs.
HFM :
best for overall trading features
HFM is another top choice for you as a Malaysian trader and is regulated by 6 regulators.
Malaysians are requested to make a minimum deposit starting from $5.
Local Malaysian deposits are available with HF as well as Malay support.
Islamic accounts can be opened with HF in Malaysia.
HF spreads start from 0 pips on 40+ forex pairs in Malaysia.
HF Malaysian traders have access to a leverage up to 500:1 on major forex.
Malaysian traders find bonuses including a 100% supercharged bonus, 30% rescue bonus, 100% credit bonus and a loyalty program.
FBS :
best for low spreads
Next on the list of the best Malaysian forex brokers is FBS, which is a top broker regulated by 4 bodies.
The FBS minimum deposit for Malaysian traders starts from just $1.
MYR deposits are not accepted, though local deposits such as MayBank and PublicBank are indeed possible.
Islamic accounts are provided by FBS in Malaysia.
Malaysian clients find spreads from 0 pips on 30+ forex pairs.
The maximum leverage offered by FBS in Malaysia is up to 3000:1 on major forex depending on your account type choice.
In Malaysia, FBS bonuses are in place. A 100% bonus can be found, as well as a Cashback program, Loyalty program and a Level-up bonus.
Pepperstone accepts Malaysian clients to trade with them and has in place 6 registrations with top-notch regulatory bodies.
In Malaysia, Pepperstone does not require a minimum deposit, however, a $200 minimum deposit is recommended.
MYR deposits are not available with Pepperstone, though several base currencies can be used, including EUR, USD, GBP, CHF, CAD, ZAR, and more.
Islamic accounts can be opened in Malaysia with Pepperstone.
Pepperstone spreads in Malaysia start from 0 pips on 60+ forex currency pairs.
Malaysian traders have access to maximum leverage up to 500:1.
Pepperstone allows their Malaysian clients to benefit from the Active Trader program, in which you get rewards based on how much you trade per month.
IC Market is another of the best Malaysian forex brokers, regulated by 4 bodies.
IC requires a minimum deposit of $200 in Malaysia.
MYR deposits are not accepted, but the broker provides a very good range of base currencies for Malaysian clients: USD, GBP, EUR, HKD, CHF, NZD and more.
Islamic accounts are available with IC Markets in Malaysia.
Malaysian traders are charged spreads from 0 pips on 60+ forex pairs.
The FBS leverage which can be found by Malaysian clients is up to 500:1 on major forex.
eToro :
best for social and copy trading
eToro accepts Malaysian clients while being regulated by 5 top-notch regulators.
There is a $200 eToro minimum deposit in Malaysia.
USD is the only base currency eToro provides in Malaysia.
Islamic accounts can be opened in Malaysia with eToro.
In Malaysia, eToro spreads start from 1 pips on 40+ forex pairs.
Malaysian clients have access to a max. leverage up to 400:1 on major forex.
eToro are well known of course as a top broker for social trading and a particularly good fit if you are new to the sector.
Is Forex Trading legal in Malaysia?
Officially within Malaysia, the only legal regulation is that people can only register with a financial services company that is regulated within Malaysia and compliant with the laws of the country.
With that said, given that forex trading is relatively new to Malaysia, there are not yet any brokers that are regulated by the SCM (Securities Commission of Malaysia).
Trading as a Malaysian forex trader is still not illegal and some of the Forex brokers that we have listed provide the very best in terms of regulatory oversight from top-tier bodies such as CySEC, the FCA, or ASIC.
How to trade forex in Malaysia
If you want to trade forex within Malaysia then the process is in fact quite straightforward since the regulations are still quite new and allow for no particular restrictions in terms of what a forex trader can do or what a broker can offer.
The only other key step beyond choosing the correct Malaysian forex broker for you is to submit the relevant documents to begin trading. These will typically include your proof of ID and Residency.
From there, you are ready to begin trading.
Malaysian trader? Here's what to look for in a forex broker
Although there are currently no particular set of stringent rules in place from the SCM and everything is routinely left at the discretion of the trader and broker in terms of what is offered in bonus, leverage, and account type terms, there are still a few things that you should try and look out for when choosing the best forex broker to deal with.
1. Stick with regulated brokers
Always try to choose a regulated forex broker like any of the top brokers listed above. The SCM have not yet officially regulated any themselves, but you can very much trust the listed brokers regulated by some of the top bodies worldwide like CySEC, ASIC, and the FCA.
It is good practice to deal with these and any who are also ESMA compliant for the most trusted experience and to avoid offshore regulated or non-regulated brokers where you can.
2. Look for the best Islamic Account
The Muslim population in Malaysia is more than 50%. This, along with the fact that Islam is the official religion mean there is always big demand for Malaysian Islamic forex trading accounts.
Since swap or overnight broker fees are considered Haram when it comes to Sharia law, you should be looking to open an Islamic account that will not feature any of these fees in order to be fully compliant.
If you are unsure or interested to learn more about this topic, you can read our best Islamic forex brokers guide for more information.
3. Choose the Broker before choosing the Bonus
One of the biggest final things to be sure of is that, since forex broker bonuses are legal in Malaysia, you do not get blinded by that fact.
This means choosing a broker that best suits your trading needs above considering what types of bonus they offer.
Being tempted by a big bonus offer can leave you dissatisfied in other areas when it comes to future trading and so you should really not base your broker decision on that. Also, always make sure you read the terms and conditions first.
Finally, you should take advantage of any no deposit bonus opportunities offered by a broker as a great chance to see what they can offer.
How to verify if a forex broker is regulated in Malaysia
Although there are not any forex brokers officially regulated by the SCM as of yet, this may well be possible in the future. In that case, you should take the opportunity to check this page for any further developments.
Checking registration with the other top regulatory bodies can also be as simple as a couple of clicks and a search of the following links:
Keep in mind if you are wondering about ESMA regulation, this depends on the country, but if they have registered in a European country, they will typically be ESMA compliant.
Is forex trading taxable in Malaysia?
Forex trading in Malaysia is taxable. That is because all revenues should be declared through your ITN (Income tax number) and these are unique to each person and issued by the IRBM (Inland Revenue Board of Malaysia).
More information on the precise filing processes can be found here.
With that said, since forex trading is new to Malaysia, there is still a considerable grey area related to revenues and capital gains taxes, particularly if the broker you trade with is located outside of Malaysia.
[Disclaimer: we are not accountants, we have done internet research. Due to these grey areas, we strongly suggest you contacting Malay local authorities before proceeding]
Can I trade forex with a small initial deposit in Malaysia?
Yes, many forex brokers offer accounts with a low minimum deposit requirement, allowing traders to begin trading with a small initial investment. However, starting with a small deposit may limit your trading options and increase the risks associated with high leverage.
How can I learn forex trading in Malaysia?
There are numerous resources available for learning forex trading in Malaysia, including online courses, webinars, seminars, books, and educational websites. Many forex brokers also provide educational materials and demo accounts to help beginners get started in forex trading. Additionally, joining local trading communities or online forums can provide valuable insights and support from fellow traders.
Key Takeaways: What Is the Best Malaysian Forex Broker?
Choosing the best forex broker in Malaysia depends on several factors, such as regulation, trading platforms, deposit and withdrawal methods, spreads, leverage, and customer support. From our list of recommended brokers, all are excellent options for Malaysian traders, offering various features tailored to the Malaysian market.
When selecting a broker, prioritise those regulated by reputable authorities, offering Islamic accounts, and providing a suitable base currency. Moreover, consider a broker's educational resources and customer support to help you navigate the forex trading landscape more effectively.
Remember, while bonuses and promotions can be tempting, your primary focus should be on finding a broker that meets your individual trading requirements.
---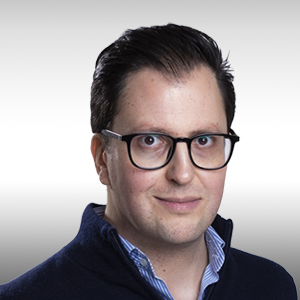 About The Author
Filippo Ucchino
Co-Founder - CEO - Broker Expert
Filippo is the co-founder and CEO of InvestinGoal.com. He has 15 years of experience in the financial sector and forex in particular. He started his career as a forex trader in 2005 and then became interested in the whole fintech and crypto sector.
Over this time, he has developed an almost scientific approach to the analysis of brokers, their services, and offerings. In addition, he is an expert in Compliance and Security Policies for consumers protection in this sector.
With InvestinGoal, Filippo's goal is to bring as much clarity as possible to help users navigate the world of online trading, forex, and cryptocurrencies.
---
Better Informed
Find and Compare The Best
Online Broker For You