10 Best White Label Forex Brokers for 2023
White label forex brokers refer to forex (Foreign Exchange) brokerage firms that provide a service where they offer their trading platforms and other backend infrastructure to third parties, allowing these third parties to brand and market the platform as their own.
They are also referred to as "white label solutions" or "white label programs".
A "white label" refers to a product or service that is produced by one company but rebranded by another company to make it appear as if they made it. In the realm of the forex market, a white label solution enables a company to utilize another company's forex trading platform under its own brand.
The white label provider (original brokerage) will provide the trading platform, often with customization options so the third party (new brokerage) can apply its branding, logo, and design elements. This includes the essential backend processes such as customer support, payment processing, and compliance. Depending on the arrangement, the original brokerage might handle these tasks, or the new brokerage might take them on.
For the third party, going for a white label solution is often more cost-effective than building a trading platform from scratch. It also allows for quicker market entry.
Typically, the original forex brokerage and the third-party broker will have a revenue-sharing arrangement. The exact details of this arrangement would depend on their agreement.
What are the best white label forex brokers?
Below our curated list of the best forex white label solutions, with details of features and characteristics.
Interactive Brokers is a well-known brokerage firm that offers trading services for forex, stocks, options, futures, and other financial instruments. They offer a robust platform with advanced trading technology that appeals to experienced traders and investors. With low margin rates and tight spreads, they strive to provide their clients with competitive pricing.
Trading platforms: Trader Workstation
Number of forex currencies: Over 100
Time to deploy: 2-3 weeks on average
Spreads: from 0.1 pips
Branding fee: Not publicly available
Who can use their white labeling services: non-disclosed brokers, fully-disclosed brokers, registered advisors
Visit Interactive Brokers
74-89% of retail CFD accounts lose money
X Open Hub is a popular forex white label solution provider known for its user-friendly platform and advanced trading technology. With an intuitive interface, traders can easily access a variety of trading tools and features, including multiple order types, real-time market data, and customizable charts. X Open Hub also offers comprehensive risk management solutions and seamless integration with third-party APIs. The platform is suitable for both new and experienced traders looking to start their own forex brokerage or enhance their existing one with cutting-edge technology.
Trading platforms: MT4 White Label, XOH Mobile, XOH Trader
Number of forex currencies: Over 60
Time to deploy: 2 weeks on average
Spreads: from 0.06 pips
Branding fee: $1,000 per month or more
Who can use their white labeling services: financial institutions, brokers
Visit X Open Hub
(your money is at risk)
Leverate is a provider of technology solutions for forex brokers. Their white label solution, Sirix, provides a customizable and user-friendly trading platform for both beginners and experienced traders. Leverate also offers a range of integrated tools for risk management, customization, and analysis. In addition, they are ready to provide technical support to ensure their clients' systems run seamlessly. With over a decade of experience in the industry, Leverate is a reliable option for forex brokers seeking a turnkey white label solution.
Trading platforms: MetaTrader 4, MetaTrader 5, SIRIX
Number of forex currencies: Over 150
Time to deploy: varies depending on the array of features and services chosen by buyer
Spreads: Undisclosed
Branding fee: Fixed fee (undisclosed)
Who can use their white labeling services: Brokers
Visit Leverate
(your money is at risk)
B2Broker is a technology and liquidity provider for the forex and crypto industry, offering turnkey solutions for brokers, start-up exchanges, and platforms. With its White Label package, B2Broker enables brokers to offer their clients a customizable and feature-rich trading experience. B2Broker's robust infrastructure ensures low-latency execution, high-level security, and advanced reporting features to provide a seamless user experience. The platform also offers a CRM system, integrated payment gateway, and cutting-edge risk management tools to help brokers maximize their revenue.
Trading platforms: B2Margin, MetaTrader4, MetaTrader 5, cTrader, B2Trader, Match-Trader
Number of forex currencies: Over 80
Time to deploy: 2-8 weeks
Spreads: Undisclosed
Branding fee: $2,000 per month + $5,000 setup fee
Who can use their white labeling services: Institutional and corporate clients, finance professionals
Visit B2Broker
(your money is at risk)
FXCM (Forex Capital Markets) is a leading global online forex trading and CFD broker. Established in 1999, they offer competitive pricing, robust trading tools and premium resources accompanied by excellent customer support. FXCM makes trading simple with its easy-to-use forex trading platforms, including the popular MetaTrader 4 (MT4) and the company's own proprietary platform, Trading Station. The platform gives you access to over 300 tradable instruments, including forex, indices, commodities, and cryptocurrencies, along with no dealing desk (NDD) execution, meaning faster order execution speeds with no interference from a dealing desk.
Trading platforms: Trading Station, MetaTrader 4
Number of forex currencies: Over 40
Time to deploy: Undisclosed
Branding fee: Undisclosed
Who can use their white labeling services: Corporate clients, financial institutions, brokers
Visit FXCM
70% of retail CFD accounts lose money
Saxo Bank is a well-established forex broker that offers access to multiple markets, including stocks, bonds, forex, and futures. The platform offers advanced trading tools and features that cater to both beginner and professional traders, such as news feeds, economic calendars, and real-time market data. Saxo Bank's white label solutions have a great reputation among banks and other businesses seeking to offer investors access to a broader range of financial products under their brand name. The platform has received numerous industry awards for its innovative technology and user-friendly interface.
Trading platforms: SaxoTraderGO, SaxoTraderPRO
Number of forex currencies: Over 100
Time to deploy: Undisclosed
Spreads: from 0.3 pips
Branding fee: Undisclosed (depends on package)
Who can use their white labeling services: Licensed financial institutions
Visit Saxo Bank
72% of retail CFD accounts lose money
Soft-FX is a leading provider of White Label Solutions catering to forex brokerage firms worldwide. Their cutting-edge technology allows clients to easily set up their own trading platform. The company offers a range of customizable solutions, ensuring flexibility and scalability for both startup and established firms. They provide advanced engineering alongside comprehensive support and project management that ensures minimal risk, significant cost savings, and quick launch to market. Their solutions offer state-of-the-art technology designed to match the ever changing demands of the forex industry.
Trading platforms: TickTrader
Number of forex currencies: Over 50
Time to deploy: varies depending on the array of features and services chosen by buyer
Spreads: Undisclosed
Branding fee: €3,000 per month + €15,000 setup fee
Who can use their white labeling services: Blockchain platforms, dealers, brokers, financial institutions
Visit Soft-FX
(your money is at risk)
Dukascopy is a Swiss-based online bank and forex broker that offers both white label services and a proprietary trading platform to clients. Their white label solution is designed to provide customization options to fit the needs of their partners, including access to over 60 currency pairs and competitive pricing. Additionally, their platform is known for its advanced charting capabilities and technical analysis tools, making it a popular choice for traders.
Trading platforms: JForex3, MetaTrader 4
Number of forex currencies: Over 60
Time to deploy: Up to 3 weeks
Spreads: from 0.3 pips
Branding fee: Undisclosed
Who can use their white labeling services: Corporate clients, financial institutions, brokers
83% of retail CFD accounts lose money
AvaTrade is a leading forex and CFD broker that offers trading solutions to traders from all corners of the world. The platform is known for its easy-to-use interface, advanced trading tools, and over 250 tradeable instruments. AvaTrade is also regulated by some of the top financial authorities in the world, including the Central Bank of Ireland and the Australian Securities and Investments Commission. Additionally, they offer automated trading solutions, educational resources, and excellent customer support.
Trading platforms: AvaTrader proprietary platform, MetaTrader 4, MetaTrader 5,
Number of forex currencies: Over 50
Time to deploy: Undisclosed
Branding fee: Undisclosed (depends on individual needs and preferences)
Who can use their white labeling services: brokers, affiliate partners
Visit AvaTrade
(79% of retail CFD accounts lose money)
Tickmill offers a number of trading solutions to both institutional and retail clients. Founded in 2014, Tickmill has quickly established a reputation as a reliable and transparent provider of technology-focused trading products. The platform offers access to various markets with competitive spreads, speedy executions, and advanced tools for technical analysis. Tickmill's white label solution grants brokers the flexibility to customize the platform according to their clients' needs. Supported by cutting-edge trading technology, Tickmill is an excellent choice for any broker seeking an all-inclusive solution for their forex trading needs.
Trading platforms: MetaTrader 4, MetaTrader 5
Number of forex currencies: Over 60
Time to deploy: Undisclosed
Branding fee: Varies depending on package + $5,000 fixed setup fee
Who can use their white labeling services: Brokers, financial institutions, corporate clients
Visit Tickmill
79% of retail CFD accounts lose money
What are the types of white label solutions in forex?
We can distinguish between three different solutions or models deployed by white label brokers to run their operations:
A-book: In this model, the white label broker serves as an intermediary who facilitates client transactions through a liquidity provider or prime broker. In this particular scenario, the brokers usually aim to turn a profit through their customers' commissions or increasing spreads on available trades.
B-book: As opposed to the A-book model, in the B-book scenario, brokers aren't intermediaries, but are rather directly involved in trades as counterparties for clients, executing transactions at unmodified quotes from liquidity providers and banks.
Hybrid: This is by far the most common approach to white label brokerage, considered by many to be the optimal choice. Through combining the A- and B-book approaches, white label brokers are able to maximize profits by bringing in their most profitable traders to the external, "real" market, and use internal processing for all the other transactions. Keep in mind that executing it correctly may require loftier deposit requirements.
Regardless of the chosen model, white label solutions are often the most feasible and affordable way for aspiring entrepreneurs to establish their own forex brokerage business without having to spend years on developing the required infrastructure to make a proprietary platform work. Most small-to-mid businesses simply don't have the resources necessary to pull off such an operation, and white label providers offer them a way into the forex trading industry and all the potential profits that come with running a brokerage platform.
How Do Forex White Label Solution Providers Work?
White label providers offer all the backend of a contracted brokerage service. We already mentioned that this includes their proprietary technology and infrastructure required to accommodate and process high volumes of trades on a daily basis. Although it hits the nail on the head pretty well, it's a rather vague explanation. Here is a comprehensive breakdown of all the services forex white label solution providers can offer to their clients:
Customizable platforms and all the technology that goes along with them,
Liquidity and market data sourced from multiple places,
Supporting the back-office in tasks related to compliance, client onboarding, or account management,
Automated risk controls, profiling, margin monitoring, and a myriad of other risk management services,
Around-the-clock technical support, as well as comprehensive training at the beginning,
Help with marketing and sales, producing promotional materials, designing and publishing a broker's website, generating leads, and more.
As you can see, the providers of forex white label solutions can offer much more than just access to their platforms and infrastructure. Depending on your needs, budget, and the size of your team, you can rely on your providers to work with you on developing your platform and realizing your vision beyond merely receiving access to the tech that powers it. Of course, utilizing all of the services we listed above is going to come at a higher price.
How much does a forex white label solution cost?
A forex white label solution costs around $2,000 per month on average. This monthly fee typically covers the basic infrastructure, software, and technical support. On top of the monthly costs, there's an initial setup fee, which is a one-time cost to get everything up and running. This initial setup fee tends to be around $10,000.
The final price, however, can vary based on several factors:
Type of White Label: Different providers might offer distinct packages with varying features, which can impact the overall cost.
Quality of Service: As with any service, higher quality usually comes with a higher price tag.
Features: The core package might not include every feature a business might want. For instance, if regulatory assistance is required, this could increase the price. This is because obtaining the necessary licenses and adhering to regulations can be a complex process that necessitates more resources from the white label provider.
Mobile support: not all white label brokers offer mobile platforms by default. If you wish for your brokerage to provide a mobile trading solution, this usually means incurring an additional cost, either as a one-time fee or an increased monthly fee.
Is forex white labeling illegal?
White labeling is a legal and common practice in many fields, including forex trading.
However, while the practice of white labeling itself is not illegal, the way it's conducted can fall under three main legal and regulatory requirements:
Regulatory Compliance: Before offering financial services under a white label solution, one must obtain the necessary regulatory licenses. These regulations vary from country to country. Not being compliant means that you won't be able to serve clients from specific regions, which can limit the scope and profitability of the business.
AML Compliance: Anti-Money Laundering (AML) laws are a set of international regulations designed to prevent illegal financial activities. Every broker, including those operating under a white label solution, is required to adhere to these laws. This means profiling their clients with Know Your Customer (KYC) verifications to ensure that they're not involved in any illicit financial activities.
Contractual Compliance: When entering into a white label agreement, both the broker and the white label provider will have certain obligations and expectations outlined in their contract. It's of utmost importance that both parties adhere to these terms to ensure smooth operations and avoid potential legal complications.
Obtaining a white label forex regulation
One of the most important things to consider when it comes to the legal issues of setting up a white label broker platform is the location of your provider's registration. Certain jurisdictions have very strict trading laws and regulations that might often stifle the growth of your new platform. Others, on the other hand, are fairly relaxed, promoting growth, but also exposing brokerage platforms to a whole myriad of risks. It is generally advised to find a provider that's registered in a jurisdiction that has a certain degree of regulation that protects your platform, but isn't too strict to a point where it stifles growth.
Finally, while you don't have to use a provider who's in the exact same jurisdiction as yourself, it might be a good idea to partner up with one that's registered in a country where the regulations are largely similar to those in your location.
How to Choose the Best White Label Forex Solution
Now that you have a basic idea of the white label forex solution industry, you can move on to selecting the provider that best suits your needs and preferences. But how exactly do you go about that? In this section, we'll lay out some tips regarding what to look for in a white label forex solution.
Pricing: First and foremost, you'll need to find a platform that matches your budget. Aside from setup and monthly fees, you should also take into account the provider's maintenance fees and commissions.
Trading instruments: The need for the range of available trading instruments depends on the focus of your enterprise. Generally speaking, it is always a good idea to partner up with providers who offer a diverse range of instruments, in case you might want to add more of them to your offer in the future.
Trading platforms: The quality and reliability of the offered platforms is of utmost importance. Most white label solutions grant clients access to their proprietary platform. Platforms like MetaTrader 4 and 5 are also incredibly popular, and including them in your brokerage platforms lineup can help you attract more users.
Customizability: Some providers are very rigid in terms of what can be customized on their platform. If you want to completely revamp it to make it stand out, look for white label solutions that allow for high degrees of customization and offer strong marketing and branding support.
Additional services: Things like a strong customer service department, sales assistance, or back-office support are not exactly necessary to have a successful partnership with a forex white label provider. However, they can go a long way in helping you grow your business, especially at the very beginning.
Pros and Cons
Pros
Helps enter the market faster
It's cost-effective compared to creating a whole new platform
Frees up resources to use for branding and marketing efforts
Access to professional support from the provider, both technical and administrative
Availability of a wide range of tradable assets from the very start of your business
Cons
Requires a hefty initial investment
Makes you reliant on third parties
Customizability can be limited
---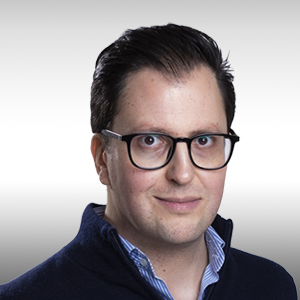 About The Author
Filippo Ucchino
Co-Founder - CEO - Broker Expert
Filippo is the co-founder and CEO of InvestinGoal.com. He has 15 years of experience in the financial sector and forex in particular. He started his career as a forex trader in 2005 and then became interested in the whole fintech and crypto sector.
Over this time, he has developed an almost scientific approach to the analysis of brokers, their services, and offerings. In addition, he is an expert in Compliance and Security Policies for consumers protection in this sector.
With InvestinGoal, Filippo's goal is to bring as much clarity as possible to help users navigate the world of online trading, forex, and cryptocurrencies.
10 Best White Label Forex Brokers for 2023
Related Top10
---