10 Best Tradingview Brokers for 2023
Tradingview brokers refer to those brokerage firms which allow the connection and use of the Tradingview platform.
Tradingview is a trading platform that allows traders of any kind to connect their brokerage account to an interface that allows them to enhance their trading experience.
Tradingview is used by more than 50 million traders worldwide, and allows them to trade several assets on several markets with their favourite broker (whether for forex or other markets) through the Tradingview interface.
Tradingview not only has a better experience during charts analysis, but also a number of services including a backtesting tool, their own coding language (Pinescript), and a place where traders can get in touch.
In this article you will find a list of the best Tradingview brokers.
To make this top 10 we have taken into consideration the following factors:
The trading features of the brokers
The markets you can trade
The commissions charged by the brokers
Round-up
Warning
CFDs are complex instruments and come with a high risk of losing money rapidly due to leverage. Between 74-89% of retail investor accounts lose money when trading CFDs. You should consider whether you can afford to take the high risk of losing your money.
What are the best Tradingview brokers?
Below our curated list of the best Tradingview brokers, with details of features and characteristics.
Pepperstone offers multiple account types, but only the razor account can be connected to Tradingview.
Through the Pepperstone razor account you can trade CFD forex, crypto, stocks, indices, commodities and ETFs.
The demo version of the Pepperstone razor account is available.
Spreads with the razor account start from 0 pips with a $7 round turn commission.
74-89% of retail investor accounts lose money when trading CFDs
Forex, gold, silver, futures and options can be traded on Tradingview through Forex.com.
Tradingview may not be available for European clients at Forex.com.
Forex.com spreads start from 0.8 pips.
The demo account is available.
73% of retail investor accounts lose money
Stocks, options, futures, currencies, bonds, funds, crypto and more on over 150 global markets on Tradingview.
IB commissions start at $0 on US listed stocks & ETFs.
You can try the IB Tradingview integration with a demo account.
74-89% of retail CFD accounts lose money
Only UK clients who have a Futures Account can start the connection to Tradingview.
On Tradingview you will have access to a number of futures markets including CME, NYMEX, COMEX, EUREX.
A Tickmill demo account is available.
Tickmill commissions on futures start from $0,85 for micro contracts, and $1,30 for standard contracts.
73% of retail investor accounts lose money
With TradeStation you will be able to trade stocks, ETFs, options, and futures on Tradingview.
A TradeStation demo is available.
Stock trading with TradeStation is commission free.
TradeStation charges $1,50 per contract on futures and options.
With ActivTrades you can trade forex, commodities, indices, stocks and crypto.
If you choose to connect ActivTrades to Tradingview, you will only be able to trade forex and the commodity market.
Spreads on ActivTrades start from 0.5 pips.
You can connect your ActivTrades demo account to Tradingview as well.
75.7% of retail CFD accounts lose money
Capital.com offers CFD on forex, crypto, indices, commodities and over 2000+ stocks on Tradingview.
Spreads from 0.6 pips on forex.
The Capital.com demo is not available to connect to Tradingview.
84% of retail CFD accounts lose money
easyMarkets offers forex, crypto, stocks, indices, CFDs on Tradingview.
easyMarkets offers fixed spreads from 0.7 pips.
You can connect the demo account to Tradingview.
75% of retail investor accounts lose money
CFD forex, indices, crypto, stocks, ETFs, commodities and real stocks are available to be traded at Oanda.
You can connect your Oanda demo account to Tradingview.
Spreads at Oanda start from 1.1 pips on forex.
CFDs are not available to residents in the United States
CFDs, forex, stocks and crypto on Tradingview with Saxo Bank.
The Saxo Bank demo is available.
With Saxo Bank spreads on forex start from 0.6 pips.
72% of retail investor accounts lose money
How does the Tradingview integration work with brokers?
The Tradingview interface is a mirror of what is happening in your trading account, and on the brokers' trading platform.
In fact, Tradingview is not a broker, but rather a bridge between you and the broker of your choice. When you integrate your brokerage account within Tradingview, there's a synergy between the two.
Tradingview takes care of the interface, making sure the users can analyze the markets, create EAs coded in Pinescript, and decide how and when placing trades.
However, when a user places a trading order through Tradingview, the platform doesn't execute it, but rather sends the signal to the broker the user has connected to the platform.
At this point, the broker executes the order, and sends back the signal to Tradingview which it will display to the user that the order was successfully executed.
In short, the Tradingview interface is a mirror of what is happening in your trading account, and on the brokers' trading platform.
How to connect your broker to Tradingview
First of all, you must have opened a Tradingview account, and you must open a trading account with a broker that is currently supporting Tradingview.
The second step is to go to the "Products" section, and click on "Supercharts".
You will be sent to the charting section of Tradingview. Below the charts, click on "Trading Panel".
Once you have clicked it, Tradingview will show you all the available brokers you can connect to the trading platform.
Select the broker you have already the account with.
Once you click on the broker, Tradingview will ask you to proceed. By clicking "continue" you will be redirected to your broker account, and you will be asked to login.
Once you have completed the login process, your brokerage account will be connected to Tradingview.
Things to consider when choosing a Tradingview broker
The main things you should consider before choosing a Tradingview broker, is their regulation and trading costs.
Regulation: Tradingview brokers are generally well regulated, however you should pay attention to where they are regulated as well. For instance, if you are an US trader, you should check if your broker is regulated by CFTC (Commodity Futures Trading Commission) and/or SEC (Securities Exchange Commission).
Costs: this is quite important as costs significantly impact your trading performances. In fact, the lower the costs, the lower will be the break-even point of your investments. Choosing a broker with low spreads like Pepperstone if you're planning to trade forex is vital.
(75.9% of retail CFD accounts lose money)
Why you should connect your broker to Tradingview
With Tradingview you can enhance your trading skills by having a wider range of services and tools than the ones offered by your broker.
With Tradingview you can:
Code your own EAs and backtest them
Get in touch with a community of traders
Have access to a clean interface with a number of tools on the charts
Tradingview coding: whether you want to code your own EAs or use the ones coded by other people, Tradingview allows you to implement them directly on the trading platform. If you have any questions or need help, there's a vibrant Pinescript community of traders at Tradingview.
Social network aspect: Tradingview can also be seen as a social trading platform as they offer a community section where traders can interact with each other and exchange ideas. Moreover, if you are interested in watching traders in action, there's a live streaming section where you can watch them trading in real time.
Interface: Tradingview offers everything that other major trading platforms such as MT4, MT5 and cTrader offer, plus some additions. Among these you will find more tools for your charts, more timeframes, and a modern interface.
Pros and cons of Tradingview
Pros
No downloads needed
Most features are available for free
You can create custom indicators
EAs backtesting tool available
Vibrant community to interact with
Cons
Only paying clients can send tickets to the customer support
Stock traders have to pay for real-time data
---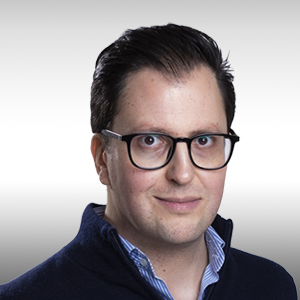 About The Author
Filippo Ucchino
Co-Founder - CEO - Broker Expert
Filippo is the co-founder and CEO of InvestinGoal.com. He has 15 years of experience in the financial sector and forex in particular. He started his career as a forex trader in 2005 and then became interested in the whole fintech and crypto sector.
Over this time, he has developed an almost scientific approach to the analysis of brokers, their services, and offerings. In addition, he is an expert in Compliance and Security Policies for consumers protection in this sector.
With InvestinGoal, Filippo's goal is to bring as much clarity as possible to help users navigate the world of online trading, forex, and cryptocurrencies.
---