Women investors: why the industry needs more
It is widely known that the world of finance and investment is mainly populated by men. More women are confidently entering these industries, yet many still feel unable to do so due to feeling intimidated and judged.
That said, the industry has seen an improvement in gender balance in recent years, with a growing number of successful female traders inspiring others to enter the industry and begin trading.
Bring in the experts…
We wanted to look at why females make great traders, how their skills and psychological differences can benefit the industry, and the issues they face. As part of our research, we spoke to four successful female traders to get their input on all of this information and to provide advice for those who are thinking of joining the industry.
Neža, aka Nezatron, is a popular investor on eToro, based in Slovenia. She has over 3,000 copiers on eToro – she became popular on there in March 2021.
Karen is actively involved in speaking at various financial events and has shared the stage with top investment gurus. She was voted as the 'Best Trading Guru' by Traders Awards in 2019. She is based in Singapore.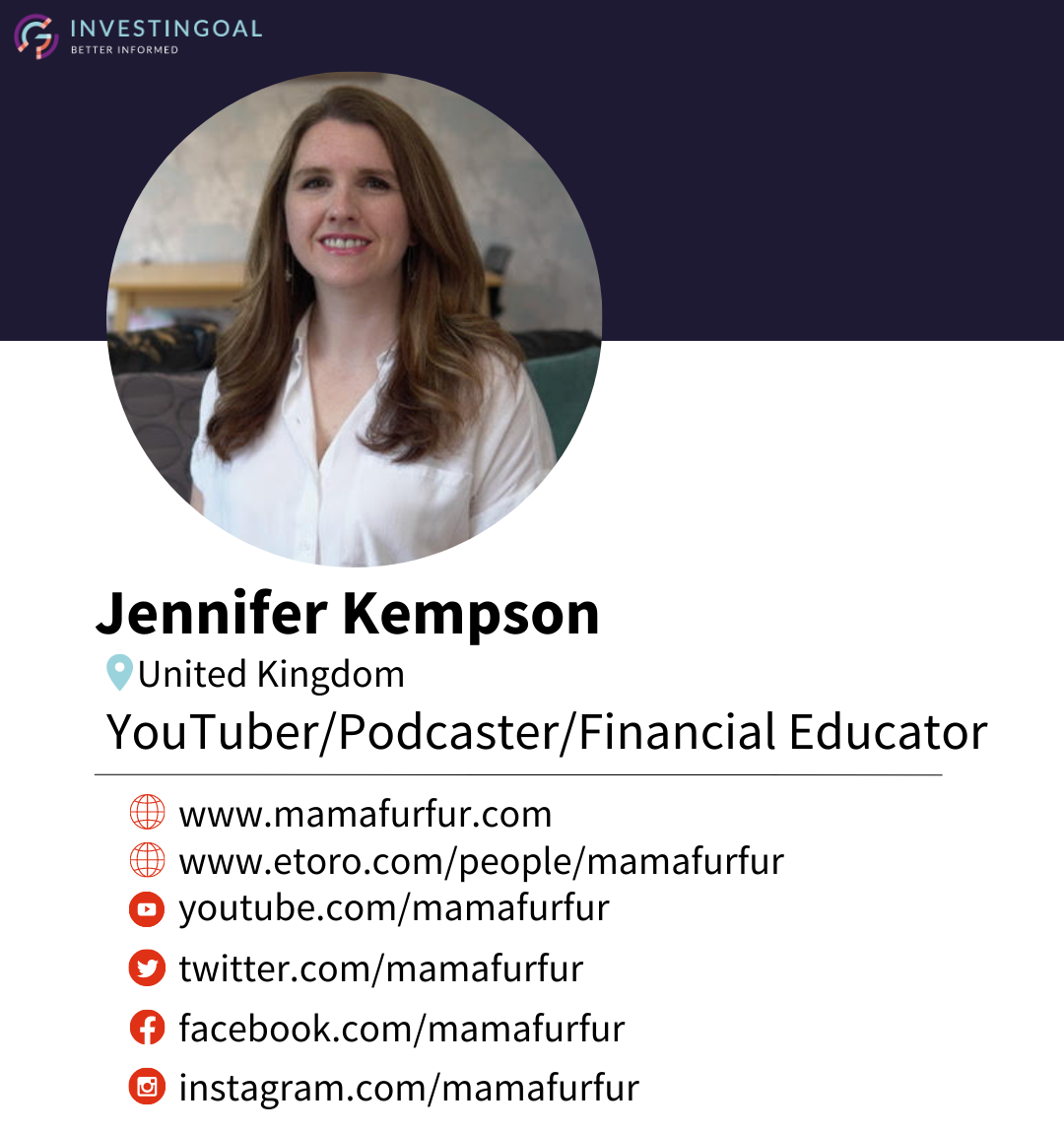 Jennifer, aka Mamafurfur, is a Scottish based long-term investor and personal finance Youtuber/Podcaster/Educator. She has over 1,000 copiers on eToro.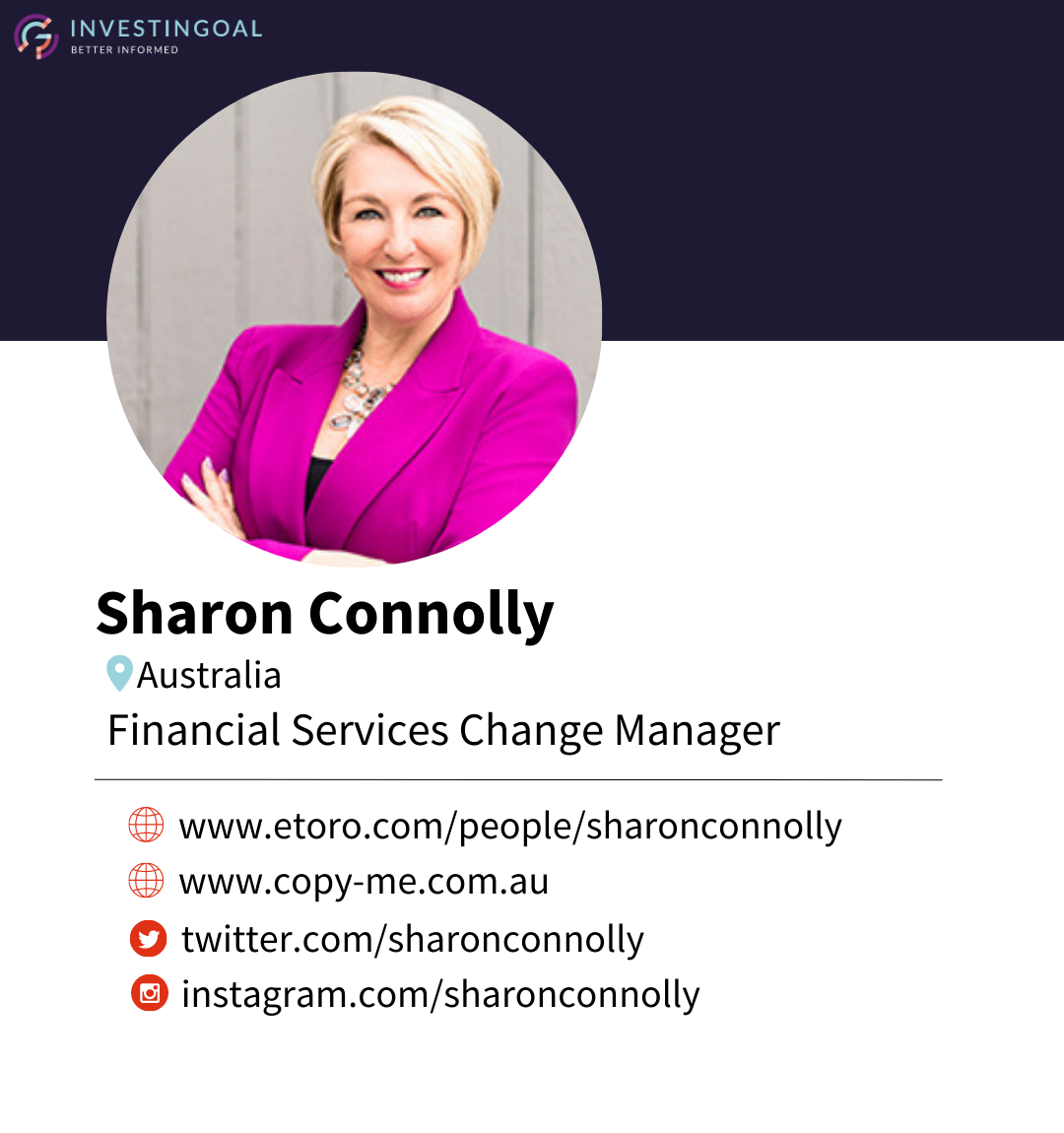 Sharon is based in Sydney and is a long-term growth investor. She began trading on eToro in 2013 with a $25 gift card and no experience – she now has over 1,000 copiers.
Increase of female traders
Research on The Modern Trader from 2018 revealed that 19% of the world's online traders are female. In the UK alone, females make up 12.5% of traders – a 10% increase from the previous year.
Data over the past decade demonstrates a similar trend. In 2015, online broker City Index completed a study that revealed that 46% more women opened trading accounts with the firm within the first quarter than they did in the previous year. Also, the number of female traders opening accounts improved annually by 1,434% since 2001.
When it comes to types of trading, women tend to favour forex, followed by day trading, then CFD trading.
Whilst the increase in female traders is great, there is still nowhere near as many females as there are males, despite women bringing a different skillset and benefits.
"My parents are full-time stock investors, so I was born into a family of investors. I followed in my parent's footsteps and decided to pursue a degree in finance at Nanyang Technological University in Singapore. That's how my trading and investing career started – I've been in the industry for 11 years." – Karen Foo.
"I began to invest a number of years ago during a journey to pay off our debt, and whilst learning about paying off debt and money management I realised investing was one skill I'd benefit from for our future long term financial success." – Jennifer Kempson.
"I began to realise how events around the world that seem distant at first glance affect my life. With this awareness, I became more interested in my finances, investing, and saving. After reading a lot about value investing and the stock market, I decided to open an eToro account and invest some of my money." – Neža Molk.
"I got started in investing by mistake… like many things in my life. I had no initial plan to go in this direction but once something starts to show potential I'll leverage and monetize it" – Sharon Connolly.
Female psychology benefiting the industry
Whilst men and women are both perfectly capable of the same skills, psychologists and market analysts noted that women's natural psychological differences are proving to be beneficial within the industry.
"Women don't take risks"
Studies show that women are more risk-averse than men but this certainly isn't a bad thing. Better risk management results in traders sticking to their strategies, researching markets, and preparing for trades, minimising their probability of a loss. Despite this assumption about women, many female traders tend to prefer spread betting, social trading, and binary options more than men do, despite spread betting and binary options being amongst the riskiest strategies.
"Women trade based off feelings and luck"
A common stereotype women face is that women are very emotional and tend to follow emotions over logic. However, this certainly isn't true when it comes to trading. Better risk management and self-discipline result in women making more calculated trades. They also keep a tighter hold on profits when they do earn.
"Women can't handle losses and failures"
Women are actually more likely to handle failures and losses better due to females not having as big an ego as males. A study by Barder and Odean confirmed links between men's comparably impulsive trading tendencies and their perceived underperformance when compared to female traders. Statistically, females are less likely to veer from their chosen plan and tend to take more time to consider their future moves. A study by German Comdirect Bank and the DAB also showed that women can handle failures – women's portfolios fared better than men at an average of 4 to 6% during the 2007/2008 crisis.
"Female traders are often more conservative and don't take excessive risks. Of course, I'm not making assumptions since everyone is different. Male traders tend to take more risks – there are pros and cons of both sides." – Karen Foo.
"I think women hold on to low performing stocks for longer. This can be great as it gives them a chance to spring back up again, but holding on too long and refusing to sell for sentimental reasons can also be a problem. Men have more of a 'throw your toys out of the pram, knee jerk" reaction. This means they buy without due consideration and sell too quickly. This is a massive generalisation though." – Sharon Connolly.
"I believe most female investors come with a passion to inspire and allow for more diversity in the investment industry as we can see we are not quite yet at the true 50/50 balance of representation." – Jennifer Kempson.
"Some people say that women are more patient than men and this is considered an advantage, but I don't really think there is a difference. In my opinion, skills and strategy are more dependent on an individual's knowledge, goals, and personality." – Neža Molk.
Successful female trading strategies
Expanding on the above, there is a range of studies that provide insight into some strategies that female traders tend to go for more than their male counterparts. This showcases further psychological differences between genders when it comes to trading.
"People who don't know me will tell me things like "you're a woman, you can't trade." It is 2022, I believe that women can do anything. In fact, studies have proven that women make good traders." – Karen Foo.
Research shows that female stock traders were more likely to buy when markets were falling, possibly resulting in losing out in the short term, but in the longer term, they will gain due to the lower purchase price. This strategy results in women returning as much as 43% on individual stock – men tend to buy and sell assets quickly, trading opposite to women and resulting in overall losses.
Numerous studies found that females don't trade as frequently as males. The amount traded is personal preference and may not be positive or negative. However, studies have shown that the hyperactive trading men tend to do led to a 2.65% reduction in net returns – for women, this was just 1.76%.
According to research, female traders deposit an average of $1,821, whereas male traders deposit an average of $2,245. Despite female traders depositing less, their average household income is around $5,000 higher than male traders.
"I consider myself a long-term value investor. Before I decide to invest in a specific company, I do deep research about it to understand how the company makes money, their history, and future prospects. I plan to hold my positions for a longer period and achieve stable growth over the years." – Neža Molk.
"My strategy is long term stability balanced with growth. I will mainly pick global index funds, with bias in UK/US and also tech industries as this is my knowledge background." – Jennifer Kempson.
"Invest in the companies that will be profitable in the next 5-7 years that I know and understand. Stick with your strategy. Do not be swayed by Fear and Greed." – Sharon Connolly.
"I incorporate four main types of analysis: technical, fundamental, sentiment and Intermarket. If you observe how retail traders trade, most of them only focus on technical analysis. That's why many of them lose – professional traders, on the other hand, understand the other 3 topics." – Karen Foo.
Struggles working in an industry that has more males
Regardless of industry, being a female in an industry which is made up of more males comes with many issues, judgments, and struggles.
"Sometimes you need a lot more knowledge and confidence to prove yourself as an equal to a man." – Neža Molk.
A Cornell University study revealed the main issues women face in this scenario, including:
A lack of support
Mistreatment
Lack of voice
Feeling incompetent
Whether you're an independent trader or work for a company, you may come across all of the above concerns, plus more. These issues are sometimes faced by even the most successful female traders.
"People like to talk about the way I dress and my gender. Being a short-haired woman in a male-dominated industry somehow pisses off a lot of people, to the extent of telling me to change the way I look or grow long hair. Being a trading educator in the finance industry, people watch one video or read articles of mine and assume I'm a scam despite not performing any research on me. They don't know that most of my courses and talks are free of charge. There were even gossip news platforms posting screenshots of my videos completely out of context. People don't know that what I put out online is only 10% of who I am and what I know." – Karen Foo.
"I was afraid of how people around me will react to my decision to involve in investing. Especially because I am a young woman and investing is not something that the general public thinks of as a woman's interest. That is why I decided not to tell anyone at first." – Neža Molk.
Dealing with the prejudice
If you do face any of the above issues, Aleksandra Mihajlovska shared some tips on dealing with them in a Forbes article. Her advice included:
Focus on the positives – this can help you feel more confident and empowered, it also helps to put your challenges into perspective.
Find other women to support you – finding a group of women to support you can help you strategise, meet your goals, and give you a safe space to vent any frustrations. You could get together with other female co-workers, or attend female networking events.
Keep an eye on your role models – it can feel lonely being in industries made up of more males, so find role models who know what you're going through. They could be women in your life, or they could be famous women with wisdom to share through podcasts or blog articles.
Seek out male allies – don't be afraid to ask male colleagues for advice and mentorship, the majority of co-workers will respect their fellow workers, regardless of gender.
"My background degree is in Electronic Engineering so from a young adult I've always been comfortable being in a smaller majority and never assumed it will hold me back. I believe being a female in a male-dominated industry allows us to bring that unique feminine mindset and strategy to bring greater diversity." – Jennifer Kempson.
The future of females in trading
Females made up 11% of forex traders in the UK in 2020, and 16% of stock traders in the US in 2021. Whilst these numbers may not seem very high, female traders have come a long way over the past decade – many women were completely shut out of the industry.
We certainly hope more women enter this industry, and we expect they will!
"I really hope that more women will get involved in investing in finance. I hope that organizing own finance will become something ordinary for all women and the finance industry won't be perceived as something exclusive anymore." – Neža Molk.
"I'm excited to be part of something special and see lots more people realise that building wealth through investing is open to everyone, and not limited on age, gender or where we are from." – Jennifer Kempson.
Joining the industry
There are a range of benefits of entering this industry such as:
A highly flexible industry
Highly engaging and multi-skilled
Low costs for potentially high profits
Continuous opportunities (24/5 market)
If you are thinking of entering this industry, we encourage you to do so! Here's some great advice from successful female traders….
"Explore, learn, and don't be afraid. Start reading, listen to podcasts, follow the news about world markets and do your own research – you will shape your goals and develop a strategy that suits your needs." – Neža Molk.
"Just be patient – too many beginners open a live account and blow it because they just want to make some quick bucks. They see an Instagram or TikTok influencer flexing their supercar and they think that they can achieve that kind of lifestyle within a few months. Professional traders take at least 3 years to become good at what they do and yet, I see a lot of traders complaining that 3 months of learning is too long for them. Take it one step at a time. Treat it like a business. The more you rush, the faster you'll blow your account and lose your hard-earned money." – Karen Foo.
"If you feel that you could make a difference and feel the passion for it, and it looks like it could be fun – then go for it!" – Jennifer Kempson.
"You don't have to buy a house to own property. Start. Just start. No matter how much you can invest, even $25 there is somewhere you can start investing. Start adding funds regularly, even if it's $5. You are making investing a habit, and when you start you become interested and aware of the world of finance." – Sharon Connolly.
Methodology:
---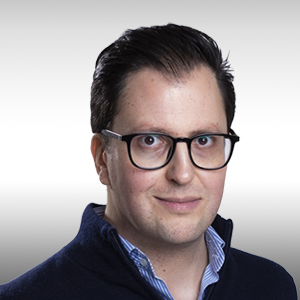 About The Author
Filippo Ucchino
Co-Founder - CEO - Broker Expert
Filippo is the co-founder and CEO of InvestinGoal.com. He has 15 years of experience in the financial sector and forex in particular. He started his career as a forex trader in 2005 and then became interested in the whole fintech and crypto sector.
Over this time, he has developed an almost scientific approach to the analysis of brokers, their services, and offerings. In addition, he is an expert in Compliance and Security Policies for consumers protection in this sector.
With InvestinGoal, Filippo's goal is to bring as much clarity as possible to help users navigate the world of online trading, forex, and cryptocurrencies.
---