ZuluTrade Review: Pros and Cons Uncovered 2023
Founded in 2007, ZuluTrade – a Finvasia Group Company – is the first and the oldest copy trading platform. They are a very popular choice among investors and traders in the industry with a user-friendly copytrading platform.
They have headquarters in Athens, Greece. ZuluTrade is not a broker but a platform to connect trading accounts held with brokers to facilitate social and copy trading.
In this ZuluTrade review, the InvestinGoal team has taken a detailed look at the platform, its key features, and minimum deposit requirements.
The main strengths of ZuluTrade include:
$100 minimum deposit
More than 90k traders from different countries for investors to choose from.
User-friendly trading platform
Advanced social wealth management features and tools
It is important to make sure the ZuluTrade platform is compatible with your broker, and trading needs. For that reason, a demo account is offered that you can try out before connecting for live trading.
OPEN A ZULUTRADE DEMO ACCOUNT
(Your capital is at risk when trading CFDs)
What Is Our Opinion On ZuluTrade?
ZuluTrade is one of the best social wealth management platforms in the industry. They offer a huge range of copy trading tools and 70+ brokers to choose to connect with through the platform. ZuluTrade is excellent for both investors and traders though trading features and conditions including fees are reliant on the broker you choose to connect with ZuluTrade.
Additionally, you can expect a very high degree of transparency from ZuluTrade and security for your funds in the form of ZuluGuard, an account protection feature. There is an account type on offer here for investors known as the ZuluTrade account, and one for traders in the form of a Trader account.
What are the ZuluTrade Pros and Cons?
Pros
On the positive side, the platform itself is very easy to use and connects seamlessly with other platforms and features like EAs through MT4, and the use of VPS. It is also an ideal platform choice for social and copy trading with both on offer, and even a dedicated crypto copy trading area.
At ZuluTrade, you will be pleasantly surprised with how fast and easy it is to connect your broker account with more than 70 top brokers you can choose to connect through the ZuluTrade account which is available for investors as well as traders.
Cons
Looking now at some of the broker downsides the first to note would be that all trading features, and to a large degree your trading experience like the minimum deposit, fees, available assets are all controlled by the broker you use to connect with ZuluTrade.
With that being said, FxView is the best broker choice to use here since it is owned by the same group of companies. Here you can get some great starting spreads from 0.0 pips and very low slippage risk among other features. Other top brokers commonly chosen are AAAFx, Axi, IC Markets, Oanda and Vantage.
Since they are primarily a copy trading service, they may not be suitable if you have no interest in actually copy trading. Also, the ZuluTrade algorithm for ranking the quality of signal providers, ZuluRank, while good, could still use further improvement.
Pros and Cons: a summary
The table below shows some of the key pros and cons in each area of the broker.
If you want to expand your research, and evaluate some options similar to this broker, you can consult the alternatives to ZuluTrade.
| ZuluTrade Offer | Advantages | Downsides |
| --- | --- | --- |
| Demo Account | You may open up to 10 Demo accounts and rolling expiration policy of 15 days applies to all Demo account | Capital too high respect to the reality of a classic user |
| Minimum Deposit | It depends on the broker, but the minimum amount is at least $100, which is quite low | Depending on the broker you select, note that some broker could have an higher minimum deposit |
| Copy Trading | Good range of features which can help you | Assets depend on the broker, not on ZuluTrade |
| Social Trading | Social area available where you can engage with other investors and traders | The features offered are quite basic |
| Crypto Copy Trading | A section dedicated for crypto copy trading | Assets depend on the broker, not on ZuluTrade |
| Traders | You would get a fee paid for each copied trade and earn money based on your position | Not easy to become one |
Copy Trading Review
ZuluTrade is ultimately one of the best and most popular platforms for copy trading in the industry. As an investor here you will be copying traders on the platform with a range of different features on offer depending on your level and goals.
One such feature is the unique ZuluGuard. This works as a form of stop-loss that can limit your losses when following and copying a particular trader while the ZuluRank algorithm works to rank the quality of traders on offer using a range of metrics.
Overall then, if interested in copy trading there is no doubt ZuluTrade can be a good choice and one which many investors choose and are happy with.
Pros
There are a great range of copy trading features on offer
ZuluRank can quickly help you identify the ideal traders to copy
Cons
While good, the ZuluRank algorithm still needs some work
Traders Review
As a trader, you will be on the other side and providing trades that are copied by investors. Traders are typically professional traders and the program is open to anyone who wishes to broadcast their signals online and share them with the ZuluTrade Investors Community.
Once you are set up as a trader with ZuluTrade you will be compensated depending on the volumes traded through the ZuluTrade account.
Pros
There are several different ways traders can earn
Cons
Finding good traders can be hard sometimes
Social Trading Review
You can also engage in social trading through ZuluTrade. This can be done through the ZuluTrade social area where you can visit other traders' profiles, comment there, leave ratings, ask questions, and interact with each other.
There are also unique features in this area like the ZuluTrade social chart which allows you to select an asset and see in-depth details of where other traders have opened and closed positions on this asset which can be very insightful for your own trading choices.
Pros
This is a great way to engage with other traders
Cons
The features offered for social trading are still quite basic
Crypto Copy Trading Review
Crypto copy trading is also made available. Much like regular copy trading, here you can follow and copy crypto traders on their positions on a wide range of popular crypto including Bitcoin, Etherum, Ripple, Litecoin, and Bitcoin Cash again depending on what the broker you connect with has to offer.
If you are interested in crypto copy trading then ZuluTrade can be an excellent choice since it is one of the few to offer such a service presently.
Pros
They provide a unique and dedicated crypto copy trading service
Cons
Availablity of assets will depend on your broker choice and not ZuluTrade directly
Is ZuluTrade regulated and legit?
A key point of any Zulutrade forex review should note that they are well-regulated. Zulutrade is regulated in Greece by the Hellenic Capital Market Commission (HCMC) and in Japan (2014 – No. 1058 Member Associations / General Japan Investment Advisers Association).
Every broker which is a partner of Zulutrade and which you can connect to your account is very well-regulated within their respective jurisdictions. To this end, Zulutrade only allows regulated brokers to connect with their services.
Foundation and Offices
ZuluTrade was founded in 2007, therefore it's been on the market for many years with hundreds of employees in their offices all over the world, and with many partnerships with other important players of the financial markets.
ZuluTrade's office is located in Athens, Greece from which they operate. This office is the physical presence of the company, though they do offer trading services to those around the world.
Greece
Akti Kondili 14,
Piraeus 185 45
+302130176300
Money protection
As an investor, protection of your funds while using the platform is of vital importance no matter your broker choice. This is something which is well-recognized by the platform and which other Zulutrade user reviews have pointed out.
The platform provides ZuluGuard that closely monitors all traders' actions and removes them in case a trading strategy generates much greater losses than expected.
As a social trading platform, ZuluTrade has very strict criteria in place as to which traders can be featured as those "traders to follow", and at the top traders on their leaderboards. This move is a positive one for you as an investor since it limits the likelihood of so-called "lucky traders" being followed. This in an indirect way can help to protect your funds.
With that point in mind, while Zulutrade does their best to filter out these lucky traders, it does not mean you should immediately trust every other available trader. You should still do your due diligence before placing any copy trades even with one of the best copy trading brokers around as Zulutrade is.
Awards
ZuluTrade has collected a number of prestigious awards in the last few years for the service provided to its clients, such as:
Best Social Trading Solution – UF Awards 2022;
Best Social Wealth Management Platform at Forex Expo Dubai in October 2022;
Best Social Trading Solution Award at iFX EXPO Dubai 2023
In which countries is ZuluTrade not available?
Despite the fact that our Zulutrade review has shown the company to accept customers from most countries in the world, there are still some limitations. These limitations come from the brokers who you open your accounts with, in order to connect with Zulutrade.
You will have to make sure that the broker you have chosen is first available in your country prior to opening the account and connecting it to Zulutrade. To confirm this, you can always contact the customer support of your individual broker or read our Investingoal review of that broker.
Pros
ZuluTrade is well-regulated and safe
Available in many countries
What are ZuluTrade 's Account Types?
There are several account types that you will have to select from when you are trading through Zulutrade. Here is a closer look at exactly what is available.
Demo Account
A demo account is a great starting point no matter who you are trading with. The same is true of the demo account in this Zulutrade review. Forex trading or trading in any other asset, it doesn't matter, a demo trial is the perfect chance for you to trade with virtual funds risk-free but in a real simulated environment.
You may open up to 10 Demo accounts and a rolling expiration policy of 15 days applies to all Demo account and you can also try out the ZuluTrade account features. In fact, you can try out a demo of every feature that are available without ever connecting it to your broker.
Once you are satisfied with that, you can connect your broker with a real deposit. At least $100 must be kept in the broker in order to use Zulutrade with it.
ZuluTrade Account
The first popular Zulutrade account type choice we will look at is the ZuluTrade account. The model of this account is based on volume operations that are then replicated by the follower. With this account type, if you are following a trader, you will pay at the moment they open a position depending on its size. This account type is popular with both beginners as well as advanced users.
Investors will be satisfied with the ZuluTrade account for several reasons:
No fees/commission are being charged
Available for copytrading and manual trading
Lock Trade function to take full control of a trade
Close individual trades at any given moment
Compensation Scheme is Volume-Based
Let's take a look at an example:
If the trader earns 0.5 pips per lot for each position which has been copied, then when trading the EUR/USD 1 pip is equal to $10. This means, if the trader opens a 1 lot position on the EUR/USD, they will earn $5 for each copier who follows this move. With this account type, there are no monthly fixed fees.
Trader Account
The Zulutrade trader account is the type which is available solely for traders. If you are interested in being followed and opening this type of account, you just have to complete the registration process. Once you submit your application online, you will get your Trader username, useful information and an 'Account Activation' link over email. Before getting started, you will need to click on the activation link provided in the email.
Zulutrade Islamic Account
ZuluTrade does not offer Islamic accounts directly to its clients. In fact, the availability depends on the broker chosen by the trader.
Generally, all brokers that can be linked with ZuluTrade offer an Islamic account on demand that can be opened at no additional cost.
Using an Islamic account at ZuluTrade may slightly increase the trading commissions charged by the broker.
What is the Best Zulutrade Broker?
One thing for sure is that you will have many top brokers to choose from if you are thinking of connecting them through Zulutrade. There are more than 70, though some may not be available in certain areas.
One thing we can say for sure is that there is no one best Zulutrade broker. This will depend on your individual trading needs and goals.
Some examples though may include IC Markets if you are concerned with commissions, spreads and fast executions. Added to that, many traders go with AAAFX since they are already directly owned by Zulutrade. In fact, your AAAFX account should connect directly to the dealer once you have opened it.
If you want to know more, check our guide on the Best Broker for ZuluTrade. Here you will find an AAAFX Zulutrade review along with a number of other top brokers which can easily connect with Zulutrade.
How can you Deposit and Withdraw with ZuluTrade?
Account Base Currency
The account base currency is the currency which you are trading in. It makes sense to try to get a base currency which matches your deposit and withdrawal currency. This can help you avoid any conversion fees.
The Zulutrade base currency that is available will depend on what is offered by the broker you connect to the platform. With that said, most top brokers will usually at least offer USD, EUR, and GBP as base currencies.
Deposit
Again, as with many parts of this Zulutrade review, the minimum deposit will depend on the broker you choose, though Zulutrade also requires you to keep at least $100 in the account it is connected to.
If you are an investor, the deposit methods you have access to will also depend on your broker choice, but they will typically include wire transfer, credit/debit cards, and some eWallet methods like Skrill, Neteller, and PayPal. You should also check with your broker if there will be any deposit fees. If you are a trader, you can deposit funds using the ZuluTrade Mastercard, bank wire transfers as well as PayPal.
Withdrawals
Again back to the broker you choose to connect with Zulutrade, but the answer is the same. Usually, the very same methods you use to make a deposit, will also be available to withdraw. Furthermore, you should also check with your broker on any withdrawal fees that may be in place.
How much are Trading Fees with ZuluTrade?
The great thing is that ZuluTrade does not charge clients any commissions or fees when opening an account / following a trader.
The only fee clients will need pay is the spread that will be paid to the broker when placing a trade. However, clients might encounter additional fees from the broker's side through increased spreads or commissions.
Pros
Unlimited demo account offered
Good variety of copy trading accounts to choose from
You can choose among more than 70 brokers to connect with ZuluTrade
Cons
Base currencies will depend on the selected broker
Which Markets Does ZuluTrade offer?
No matter if you are trading forex, commodities, or cryptos. Review the markets available with your broker first, and these will be available with Zulutrade.
If you are investing then it should not really make a huge difference unless you want to follow specific traders, as the most important point of focus will be that the traders are producing results.
How are Execution, Leverage and Position Sizing with ZuluTrade?
What you will find at Zulutrade are pure copy trading features. This means that every other trading cost and feature when it comes to things like available assets, trade sizes, and minimum deposits, is entirely related to which broker you connect with Zulutrade.
When it comes to automated trading and APIs, then EAs are allowed to be used by Zulutrade. These can be used directly through the Zulutrade proprietary platform, or through MT4, and of course are dependent on the broker you are using to connect, though they are extremely common among almost every top trader on the platform.
The use of VPS is also allowed by Zulutrade. This helps increase both safety, security, and performance, and these too are particularly used with MT4.
Leverage
The Zulutrade leverage is another point which depends on the broker you connected with. The maximum leverage is typically between 20:1 and 400:1 on major forex pairs. Within the EU for example, the maximum leverage on any asset is capped at 30:1 by regulation.
What Platforms Does ZuluTrade offer?
Zulutrade offers trading services on two platforms: MT4 and their own proprietary platform called ZuluTrade+. These platforms are available both as a webtrader, and on mobile.
Zulutrade offers a range of social trading features to be available from their proprietary platform, which are all available on the ZuluTrade+ mobile app as well.
This includes the ability to view the profile of other traders, and comment as well as read the comments of others on the trader. You will also be able to see a wide range of data in the trader section depending on your needs. This includes ROI, followers, total amount invested, and more.
Furthermore, you will have good insight from this easy to use platform as to whether the traders are using EAs, which broker they are trading with, and when they joined Zulutrade. With ZuluTrade Social Chart you will also be able to see when a trader opens a position directly on the chart.
This range of transparent information both makes the broker easy to use, and trustworthy for the many followers who use their service.
If you would prefer to trade using Metatrader 4 then this is also an option available to you. Here you will have all the benefits of one of the most known and trusted trading platforms in the industry including more than 80 charting tools, and a very robust set up. Every action you take within your MT4 platform can be directly copied into the Zulutrade+ platform with ease.
What extra trading services does ZuluTrade offer?
There are several unique features that we have found through this Zulutrade review which you will also encounter during your time using the service.
ZuluTrade Social
This brings a social aspect to trading with Zulutrade, in that when you select an asset, the platform will show you on the chart exactly where other traders have opened and closed the position. This can be useful information particularly as a new trader.
ZuluGuard
ZuluGuard works as a protective feature for your account similar to that of a stop loss. As an investor, you can set a maximum amount of loss you can accept when following a trader. If this amount is reached, the ZuluGuard feature will automatically stop following that trader for you.
Social Trading – Copy Trading
When it comes to both social, and copy trading, you can expect some of the very best from Zulutrade. They offer a great copy trading infrastructure with dedicated directions to evaluate the performance of traders, and thorough information on the brokers being used as well as past performance history, and a host of other metrics which have all been verified by Zulutrade.
You can also engage in some degree of social trading by visiting the profiles of other traders, rating them, and leaving comments. This is another active area which can add great value particularly for newer traders.
Ultimately, the question which you have to answer is which side you want to be on. Do you want to be a trader and open a trader account, or do you want to be an investor and open a ZuluTrade account?
As a trader you would earn money based on your positions, alongside a fee paid to you for every copied trade, while investors pay the spreads when placing a trade plus any additional fees or commissions that a broker might charge.
ZuluTrade Crypto CopyTrading
Our Zulutrade review also found that there is a dedicated space for crypto copy trading at Zulutrade. This means you can also follow crypto traders and copy their positions in major markets. This includes the likes of Bitcoin, Ethereum, Ripple, Litecoin, and Bitcoin Cash all of which you can engage in auto trading at Zulutrade.
Pros
Unique copy trading features
In-built social trading
Cons
Every trading feature outside copy-trading depends on the broker you decide to connect with the platform
How is ZuluTrade's Customer Service?
Languages
A quick Zulutrade.com review informs us that there are a total of 26 languages available on the site. This is a great range and includes English, Spanish, French, Russian, and many other languages making the broker extremely accessible to traders around the world.
Customer Service
Just as with the strong website support, our Zulutrade review has found more than 20 languages supported through the live chat service, and an all round very detailed and professional customer support service on hand to help.
They can be contacted through this live chat service on the broker's website, email, or a selection of 8 different phone numbers depending on your location around the world. These include numbers in the UK, Russia, Spain, Greece, Mexico, Colombia, Japan, and Australia.
Does ZuluTrade have Research and Education services?
Research
In the research section, our Zulutrade review shows them to be very well equipped. You can access a wide range of market news through the Zulutrade blog as well as extensive information on some of the best traders to copy.
Within this data you will find the traders Zulurank, performance charts, their trading history, and a lot more information to keep you informed and making the best choices when choosing a trader to follow or copy.
Education
A look at the education section at Zulutrade and you can find many things to keep yourself occupied and learning more about trading and the industry. This includes a comprehensive guide on how Zulutrade itself works, a very handy assistant to any first time users, and a broad range of additional tips, guides, and more available through the Zulutrade blog.
Added to that, you will find a good range of video tutorials which can guide you through many of the basics if you need help.
Pros
26 different languages available
Great customer service
Cons
Limited research features
ZuluTrade vs other brokerage firms
FAQs
How do I become a trader for ZuluTrade?
To become a ZuluTrade trader you must access the Traders Program, fill the registration form provided, and submit your application. From there, ZuluTrade will provide you with the trader username and a link which is needed to activate the account.
Does ZuluTrade really work?
Yes, Zulutrade does work. The success though, depends on you learning to invest and manage your funds correctly as much as any other factors. As with any type of trading, there is always the chance of losses but as our Zulutrade review shows, they provide you with an excellent number of tools to set yourself up for success.
How do I link MT4 to ZuluTrade?
This should be an easy process. You will first need to open your Zulutrade account (Trader account for Traders and ZuluTrade account for Investors). After this, you can contact the support team to get the next steps.
How do you copy trades on ZuluTrade?
Copying trades once your account is connected is as simple as finding the best trader you like and who meets your needs, clicking "Follow", and then selecting the amount you would like to invest.
Is ZuluTrade regulated?
Yes. As noted in our Zulutrade review, they are well regulated by the Greek Hellenic Capital Markets Commission (HCMC) which is ESMA compliant, and they also only link up with brokers who are also well regulated. ZuluTrade is also regulated in Japan (2014 – No. 1058 Member Associations / General Japan Investment Advisers Association).
---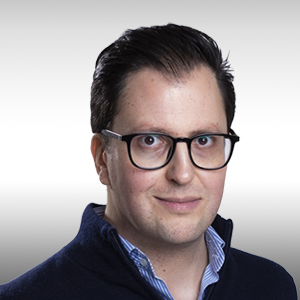 About The Author
Filippo Ucchino
Co-Founder - CEO - Broker Expert
Filippo is the co-founder and CEO of InvestinGoal.com. He has 15 years of experience in the financial sector and forex in particular. He started his career as a forex trader in 2005 and then became interested in the whole fintech and crypto sector.
Over this time, he has developed an almost scientific approach to the analysis of brokers, their services, and offerings. In addition, he is an expert in Compliance and Security Policies for consumers protection in this sector.
With InvestinGoal, Filippo's goal is to bring as much clarity as possible to help users navigate the world of online trading, forex, and cryptocurrencies.
ZuluTrade Review: Pros and Cons Uncovered 2023
Related Reviews
---