10 Best Autochartist Brokers for 2023
An Autochartist broker refers to a financial brokerage firm that provides its clients with access to the Autochartist tool, a popular market-scanning tool used by traders and investors.
Autochartist scans the market to identify chart patterns, Fibonacci patterns, and key levels such as support and resistance. The software aims to help traders recognize potential trading opportunities based on these technical patterns and levels. It provides visual illustrations of these patterns and gives potential scenarios of future price movement.
In this article, we have grouped some of the best brokers that offer the autochartist plugin.
We have included brokers according to numerous factors, including:
Autochartist's availability.
The amount of trading platforms offered
The ability to use autochartist on a demo account.
The overall quality of the broker
Round-Up
Warning
CFDs are complex instruments and come with a high risk of losing money rapidly due to leverage. Between 74-89% of retail investor accounts lose money when trading CFDs. You should consider whether you can afford to take the high risk of losing your money.
What are the best Autochartist brokers?
Below is our carefully chosen list of the leading brokerages offering access to Autochartist for trading forex and other assets, highlighting their unique features and strengths.
Autochartist is available for free on GO Markets.
GO Markets offers Autochartist not only for live accounts but also on demo accounts.
You can install Autochartist on GO Markets' MT4 or MT5 platforms.
Autochartist on GO Markets is only available for Windows devices.
The minimum deposit on GO Markets is $100, and on forex, the broker has spreads as low as 0 pips.
62% of retail CFD accounts lose money
Axiory offers Autochartist for free on MT4, MT5 and cTrader.
Setup guides, webinars, and videos on Autochartist are available on Axiory.
A minimum of $10 is required to open a live account on Axiory and spreads on forex pairs start at 0 pips.
(Your capital is at risk)
On HF Markets, Autochartist is free, but can only be obtained by customers who have been active in the previous 6 months.
HF Markets traders must have deposited/withdrawn money, or been active in the previous six months.
HF Markets allows users to try the Autochartist demo for 30 days, after which the user can decide whether or not to continue with the (free) subscription.
Autochartist can be used on either HF Markets' MT4 or MT5.
Spreads on HF Markets start from 0 pips and require only $0 to open an account.
70.51% of retail investor accounts lose money
Pepperstone offers integration with Autochartist on its MT4 platform.
On Pepperstone Autochartist can be used on both the Standard and Razor accounts.
Spreads on Pepperstone start at 0 pips and require $100 to open a trading account.
74-89% of retail investor accounts lose money when trading CFDs
Admirals does not offer Autochartist, but offers similar services through the MT Supreme Edition.
Admirals' MT Supreme Edition contains a large number of additional plugins for MetaTrader to enhance the trading experience.
This service offered by Admirals is free and can be downloaded directly from the broker's website.
76% of retail investor accounts lose money
Tickmill offers Autochartist for free.
On Tickmill's demo accounts Autochartist is available, but it has a delay of 5 candlesticks compared to live accounts.
Tickmill allows you to use Autochartist on both MT4 and MT5.
To open a real account on Tickmill $100 is required, and forex spreads start at 0 pips.
73% of retail investor accounts lose money
Oanda offers a good number of technical analysis tools powered by Autochartist.
Oanda's Autochartist service is available on the broker's proprietary platform.
No minimum deposit is required to open a live account at Oanda and spreads start at 1 pip on forex.
CFDs are not available to residents in the United States
RoboForex offers the possibility to install Autochartist on MT4.
Autochartist on RoboForex is offered free of charge.
To open a live account on RoboForex, the minimum deposit starts at $10.
61.41% of retail CFD accounts lose money
OctaFX offers Autochartist for all traders who have at least $1,000 in their trading account.
Autochartist with OctaFX is available on both MT4 and MT5.
OctaFX spreads start at 0.2 pips, and traders can open an account with $25.
74-89% of retail CFD accounts lose money
CMC Markets offers the possibility to install the Autochartist plugin on MT4.
Autochartist on CMC Markets is offered for free.
To get Autochartist you need to open a real account on CMC Markets, which does not require a minimum deposit.
78% of retail investor accounts lose money when spread betting and/or trading CFDs with this provider.
How to pick an Autochartist broker
One of the major prerequisites to consider choosing the best forex broker is to make sure it offers MetaTrader 4 and/or MetaTrader 5 trading platforms.
Make sure the intending broker is regulated and licensed by a trading regulatory agent and shows records of reliability and transparency. You should also ensure that as a trader, you sign up with an Autochartist broker to fits your trading style. If you are a day trader, go for one that supports day trading and has sophisticated tools and platforms that encourage day trading.
When choosing an Autochartist broker, look out for the features of their trading accounts. Check out for possible limitations and fee charges.As a trader, try to sign-up with brokers who offer tight and low spreads.Also, look out for flexible trading features like Algo-trading services for trade automation.
How to start trading with Autochartist
Autochartist can be installed/programmed into MetaTrader 4 and MetaTrader 5.
As a trader, you need to consider that an Autochartist is not listed on a broker's proprietary platforms. Most of the time, Autochartist is offered free of charge. Once you are a registered trader and own a live trading account, you may already have the software for free.
Since every MT4 and MT5 broker may be offering the possibility to use Autochartist, then we strongly suggest you to directly check our top 10 best MT4 brokers choice. Alternatively, if you're interested in trading real assets rather than CFDs, then you should give priority to the best MT5 forex brokers.
How to Install your Autochartist
The first step to installing your Autochartist is to contact your broker and get the installation file and login details for the MetaTrader platform. With that you can install the MetaTrader platform, MT4 or MT5.
After installation, login to the MetaTrader account. Click on File in the menu bar, then click on "Login to Trade Account". Enter your login credentials made available by the broker then click on login.
Automatically, the Installer will determine all valid installations of the chosen MetaTrader and display them in a list. Tick the check box next to each MT4 or MT5 platform you wish to install this plugin for. If as a user, you are installing Autochartist MetaTrader Plugin as a broker-user, enter your email address then click on Save.
What are the Autochartist features?
Autochartist is designed to help traders. It facilitates trading by eliminating the stress involved in self-market analysis and provides a detailed report of opportunities.
With Autochartist, traders get timely reports of market movements and opportunities as alerts every 15 minutes. It can be used for trading all broker-supported financial instruments.
The software carries out an automatic scan of the financial market on behalf of the trader/user. Autochartist has an in-built visual indicator that gives traders the ability to identify patterns. It saves traders a huge amount of time, it automatically carries out technical market analysis.
Pros and cons of Trading with Autochartist
Pros
Traders, investors, and users have access to extensive educational materials provided directly on the Autochartist website.
As mentioned earlier, Autochartist carries out automated market analysis thereby saving a huge amount of time.
Autochartist can be used for trading all broker-supported financial assets.
The software can easily spot market opportunities round the clock.
Cons
Beginners may totally depend on the Autochartist for technical analysis.
---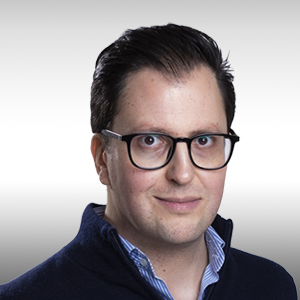 About The Author
Filippo Ucchino
Co-Founder - CEO - Broker Expert
Filippo is the co-founder and CEO of InvestinGoal.com. He has 15 years of experience in the financial sector and forex in particular. He started his career as a forex trader in 2005 and then became interested in the whole fintech and crypto sector.
Over this time, he has developed an almost scientific approach to the analysis of brokers, their services, and offerings. In addition, he is an expert in Compliance and Security Policies for consumers protection in this sector.
With InvestinGoal, Filippo's goal is to bring as much clarity as possible to help users navigate the world of online trading, forex, and cryptocurrencies.
---