Top 10 Free VPS for Forex Trading in 2023
A Virtual Private Server (VPS) is a type of hosting service that divides a physical server into multiple virtual servers using virtualization technology. Each virtual server operates independently of the others, running its own operating system and applications. Each VPS can have its own settings, preferences, and can be rebooted independently of the others.
This offers the flexibility, control, and functionality of a dedicated server, but at a lower cost because multiple VPSs share the resources of a single physical server.
In forex (foreign exchange) trading, a Virtual Private Server (VPS) is used to execute trades more quickly and efficiently. A forex VPS is a service provided by forex brokerage firms and hosting companies, which allows forex traders to run algorithmic strategies and automated trading systems through a remote server.
Forex traders often use VPSs to minimize latency, which is the time it takes for a trading order to reach the broker. By hosting their trading platform on a VPS located in the same data center as their broker's server, traders can ensure their trades are executed as quickly as possible.
A forex VPS also allows trades to be executed 24/7, even when the trader's computer is turned off. This is especially important in forex trading, which operates around the clock due to different time zones around the world.
Additionally, using a VPS reduces the risk of trade interruptions due to power outages, internet disconnections, or hardware failures at the trader's location.
In this article we have compiled a list of brokers that offer a free VPS for forex trading.
Forex brokers have requirements for obtaining the free VPS, which generally correspond to equity requirements or requirements on the minimum trading volume the trader must trade per month.
Both of these requirements will be specified for each broker in the top10, along with the cost for those who do not meet the requirements.
Round-up
Having looked at the variety of VPS servers available, here is a quick overview of what each broker is offering:
Warning
CFDs are complex instruments and come with a high risk of losing money rapidly due to leverage. Between 74-89% of retail investor accounts lose money when trading CFDs. You should consider whether you can afford to take the high risk of losing your money.
What are the best free VPS forex brokers?
Here is a closer look at each of the 10 best forex brokers with a free VPS that we have found:
To be eligible for a free VPS service at RoboForex you must have more than $300 in your trading account.
RoboForex accounts can be opened with a minimum deposit of $10.
This VPS server at RoboForex is connected to an uninterrupted, high-speed network/internet that is independent of the trader's internet service provider.
The RoboForex free VPS is designed in such a way that it is convenient for trading using expert advisors.
61.41% of retail CFD accounts lose money
The FBS VPS-service is given for free for a whole month if a trader makes a one-time deposit of $450.
The FBS VPS will cost $33 per month after the first free month, however it can also remain entirely free if the trader trades a minimum of 3 standard lots per month.
The FBS VPS supplies a fast and stable connection to available trading platforms.
This VPS-service offered by FBS combines convenience, speed, and reliability for you as a trader. This Virtual machine provides you with a 24/7 operation even in an offline mode.
74-89% of retail CFD accounts lose money
FP Markets can offer a VPS-service plan once you make a minimum deposit of $1,000 or its equivalent in another currency.
Also FP Markets traders offers it for free once they trade a minimum of 10 lots on the Standard account and 20 lots on the Raw account per month.
This VPS-service offered by FP Markets gives traders the ability to trade with a professional data center.
74-89% of retail CFD accounts lose money
Every trader at Pepperstone has full access to free forex VPS once the minimum monthly trading volume of 15 standard Lots is met.
With Pepperstone, traders can choose between the FXVM VPS-server, and a server based in NY City.
The Pepperstone free VPS offers ultra-low latency times of about 1 millisecond.
The minimum deposit to open a trading account at Pepperstone is $200.
74-89% of retail investor accounts lose money when trading CFDs
When it comes to VPS eligibility at XM, only forex traders who uphold a constant minimum amount of $5,000 in equity or its equivalent in other currencies.
To get the free XM VPS, traders must trade at least 5 standard forex lots per month.
When these requirements are not met, the VPS can be obtained by deducting $28 per month from the XM account.
The XM VPS service enables traders to take advantage of the unparalleled trade execution speed and efficiency.
77,37% of retail investor accounts lose money
The free VPS at FxPro is offered to FxPro VIP account holders, which requires a minimum deposit of $50'000.
A FxPro VPS can also be obtained by paying $30 per month.
The VPS comes with Windows 2012, a 1300 MB RAM/ 1 VCPU, a 25 GB disk space, and Linux servers.
72.87% of retail investor accounts lose money
HF Markets offers three different VPS plans starting at $30 per month, however they can be obtained for free depending on the account balance.
The HF Bronze VPS plan is free with a minimum deposit of $5000.
The HF Silver VPS plan is free with a minimum deposit of $8000.
The HF Gold VPS plan is free with a minimum deposit of $15000.
The HF Markets VPS offers reduced latency and minimizes downtime.
70.51% of retail investor accounts lose money
Vantage offers a free VPS for traders that deposit at least $1000 in their trading account.
Vantage forex VPS providers are PhotonVPS, nextPointhost, Winner VPS, and commercial network services.
With Vantage, traders have the ability to sign up to forex VPS directly from a MetaTrader 4 trading platform and MetaTrader 5.
74-89% of retail CFD accounts lose money
The VPS service at InstaForex is free only if your equity is more than $1,000.
The forex VPS hosting can also be obtained by paying a monthly fee of $10 to $40 depending on the account.
With InstaForex, you have the ability to sign up to forex VPS directly from a MetaTrader 4 trading platform and MetaTrader 5.
The major features of the InstaForex VPS service include 1-8 GB RAM and provision of a powerful server for trade executions.
61.14% of retail investor accounts lose money
As an FXTM trader, you are required to contact your account service manager to get information on whether or not you meet the criteria for a free VPS.
The VPS is available for MetaTrader 4 at FXTM.
The FXTM VPS caters for algo trading and EAs.
81% of retail investor accounts lose money
How to choose the best Forex Broker with Free VPS?
In order to have access to a good VPS, you need to work with a good forex broker VPS provider. The following are things to consider or features to look out for when choosing the best forex broker with free VPS:
The broker you choose should avail of multiple data centers or reliable data centers near your home. These data centers help to increase the general execution speed of trades. The closer it is to you, the greater chances of increasing the speed at which trades are executed.
They should provide a VPS with maximum security that includes firewalls. They should also have a strong and secure password for trader's accounts. As you trader, you should be on the lookout for the availability of 24/7 maintenance and monitoring services.
Also, look out for forex brokers who provide VPS with pre-installed software and effective trading platforms like MetaTrader 5 and MetaTrader 4. Double check that the broker provides a pre-installation of charting tools, Expert Advisors, and various other automated applications required for effective trade execution. It may be useful if you also read our automated trading forex brokers top ten.
Finally, before choosing a broker for free VPS, as a trader, you should make sure that there is an effective customer care support system 24/7 where issues or troubleshoots can be easily fixed and inquiries can be answered without any form of delay. Look out for customer service options via emails, telephone, live chats and more.
Pros and Cons of using a VPS
Pros
Using a VPS can offer an extra layer of protection when trading forex.
Using a VPS can alleviate computer viruses, power cuts and connection failures, making it an ideal technical environment for automated trading.
The servers run 24/7 and retain optimal connection speeds through this time for the best trading environment.
A VPS combines the best in stability along with retaining a string degree of flexibility to meet your needs as a trader.
Cons
Many VPS options are not very cheap for new or casual traders.
A decent level of technical competence is needed for running a VPS.
---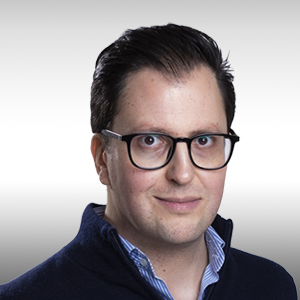 About The Author
Filippo Ucchino
Co-Founder - CEO - Broker Expert
Filippo is the co-founder and CEO of InvestinGoal.com. He has 15 years of experience in the financial sector and forex in particular. He started his career as a forex trader in 2005 and then became interested in the whole fintech and crypto sector.
Over this time, he has developed an almost scientific approach to the analysis of brokers, their services, and offerings. In addition, he is an expert in Compliance and Security Policies for consumers protection in this sector.
With InvestinGoal, Filippo's goal is to bring as much clarity as possible to help users navigate the world of online trading, forex, and cryptocurrencies.
Top 10 Free VPS for Forex Trading in 2023
Related Top10
---