10 Best Forex Demo Accounts for 2023
Forex demo accounts refer to a type of account offered by forex (foreign exchange) brokerage firms that simulates real trading scenarios but involves no financial risk to the user.
They are also referred to as virtual accounts or virtual funds accounts.
It provides a platform typically funded with virtual money where potential and novice traders can practice trading strategies, understand market trends, and gain familiarity with the trading platform's features and trading tools without risking real capital.
These virtual accounts may have a limited or unlimited trial duration, depending on the broker. They are an invaluable tool for traders to get a feel of the real trading environment before they transition to live trading.
Opening a virtual demo account is usually straightforward, requiring only basic personal details and a verifiable email address.
However, these accounts have their pros and cons. Advantages include risk-free learning, strategy testing, and broker assessment. On the downside, trading with virtual money can create a psychological disconnect as profits and losses aren't real, which may affect trading behavior. Additionally, demo accounts might not account for certain real-world market factors, such as slippage or requotes.
To optimize the benefits of a demo account, forex traders should use an amount similar to what they would use in a live trading account for realistic trading experience. Once comfortable with the demo account, it's recommended to transition very slowly to live trading to apply the knowledge gained. This can begin with a small investment, such as in a micro-trading account to limit initial financial risk while gaining real trading experience.
We have studied and reviewed some of the best broker demo accounts in the industry.
The factors we have considered in compiling this list of the best forex demo accounts are listed below:
Availability of demo account or accounts
The time of the trial (limited or unlimited)
The initial virtual balance and the possibility to reset it
Number of forex pairs and spreads
Type of assets available
Number of platforms available in demo version
What are the best forex demo accounts?
Warning
CFDs are complex instruments and come with a high risk of losing money rapidly due to leverage. Between 74-89% of retail investor accounts lose money when trading CFDs. You should consider whether you can afford to take the high risk of losing your money.
The following are 10 of the best forex trading practice accounts with unlimited duration, meaning that they allow you to use your free demo account for however long you need until you feel ready to use your newly-learned forex trading strategies with a real money account.
XTB :
best demo account overall
XTB is a trading platform headquartered in Warsaw, Poland, and it has been in the market of facilitating forex and CFD trading for over 20 years. It's available in dozens of countries around the world.
XTB offers a Standard account, and it does come with a forex trading practice account also available.
Why XTB?
The XTB demo trading account does not expire. With that said, it may be closed if you have not traded in a 30-day period.
The XTB demo account is filled with $10.000 virtual money, to begin with.
XTB spreads start from 1 pips on 45+ forex pairs available.
There are more than 5200 CFDs to choose from at XTB in various categories such as indices, commodities, futures, and ETFs, as well as a selection of 25 cryptocurrencies.
When it comes to trading platforms you can try out on the demo account, XTB offers its own xStation platform.
79% of retail investor accounts lose money
This Australian trading platform is known for its algo-trading offering. If you're a new investor looking to start trading forex with the help of algorithms, IC Markets is the best starting point for you.
Why IC Markets?
IC Markets demo trading account is available for both of the IC markets account types offered: the Standard and Raw ECN.
The IC Markets demo account does not expire at all.
A massive virtual balance up to $5,000,000 can be set by IC Markets clients.
You will find IC Markets spreads on 60+ currency forex pairs starting from 0 pips.
At IC you can choose from more than 1700 CFDs in stocks, commodities, futures, indices, and bonds, as well as IC Markets cryptocurrency trading.
You can choose between the MT4 and MT5 platforms for the IC Markets Standard demo account and among MT4, MT5, and cTrader platforms to try the IC Markets Raw demo ECN account.
74-89% of retail CFD accounts lose money
eToro :
best forex demo platform
If you're even remotely interested in trading, you've probably already heard of eToro, or at least seen some of their ads online. eToro is a great platform for virtual currency trading, but it truly shines once you start investing real money with it, and gain access to a wealth of handy features, such as a dedicated account manager, ready to provide you with helpful advice whenever you need it.
Why eToro?
eToro offers a Standard account which is also available as a demo.
The eToro demo account is unlimited and not subject to expiration.
There is a virtual balance of $100,000 in the eToro demo account when you open it.
Spreads at eToro start from 1 pip on 47 forex pairs.
eToro provides an extensive range of CFDs, more than 1,000 in a range of asset classes including stocks, indices, commodities, ETFs, crypto and blends.
The demo platform available is the eToro proprietary platform, which is also specialized in copy and social trading.

eToro is considered by many the best forex demo account for beginners traders
77% of retail investor accounts lose money
XM :
best free educational services
Since its establishment in 2009, XM has seen millions of accounts use their services across 190 countries. One of the strongest suites of this online broker is the access to a wide plethora of educational materials its users gain after they open a demo account. It's a great choice if you want to explore some of the theories and best strategies before trying trading out for yourself.
Why XM?
The XM demo trading account offers trading to you on all account types, including Micro, Standard, XM Zero, and XM Ultra Low, depending on your location.
Every XM virtual trading account is available on an unlimited basis, but if you do not trade in 30 days, you may need to renew your XM demo account.
$100.000 virtual money is the opening balance you will find as an XM client.
XM offers 55 forex pairs with spreads starting from 0 pips.
Other assets are offered by XM, which are Stocks CFDs, Commodities CFDs, Equity Indices CFDs, Precious Metals CFDs, and Energies CFDs.
The XM trading platforms you can try with the demo accounts are the MT4 and MT5 platforms.
77,37% of retail investor accounts lose money
FBS :
best cent forex demo account
If you don't want to put too much money on the line at the beginning of your real cash trading journey, then FBS is the broker for you. On top of having a demo account option, it allows you to set up a cent account, where you can invest very small sums of money without putting too much on the line if things don't quite turn out the way you planned.
Why FBS?
There are a total of 5 accounts to choose from with FBS, and these are all available with demo trading accounts.
The FBS demo trading account trial period lasts for a total of between 40 and 90 days, depending on your location and account type. If you do want to keep using the account you should simply contact the FBS support team.
The virtual balance of the demo is customizable for FBS traders.
Forex trading is offered with 35 forex pairs with an FBS spread starting from -1 pips.
You will also have more than 40 assets to choose from in stocks, commodities, cryptos, indices, and ETFs
Spreads at FBS start from -1 pips on forex, depending on your account type choice.
MT4, MT5, and FBS Trader can all be chosen as your demo platform.
74-89% of retail CFD accounts lose money
FxPro :
wide range of forex demo platforms
With over 2,100 financial instruments to invest in on FxPro, this broker has everything you're looking for if you want to go beyond investing in forex and CFD markets. On top of low spreads and a tiered membership system, it also has one of the best demo accounts around, with a wide range of platforms at your disposal.
Why FxPro?
FxPro has 4 account types, such as MT4, MT5, Edge and cTrader, all of which have demo trading accounts available.
The FxPro demo trading account is unlimited in duration but will close after 30 days of inactivity.
FxPro clients using the demo have access to an opening virtual balance of up to $100,000.
When it comes to currency pairs, there are more than 65 available with spreads starting from 0.1 pips.
More than 200 CFD assets to trade can be chosen at FxPro, including indices, commodities, futures, and FxPro crypto trading, it is all here.
The FxPro MT4, MT5, cTrader, and Edge trading platforms are all available as demos.
72.87% of retail investor accounts lose money
With over six account types, all of which can be set up as demo accounts, you can play around quite a bit with HF Markets before you decide to move on to a real account. It allows you to be quite versatile with your trading, not only by investing in top currency pairs, but other asset classes, as well.
Why HF Markets?
HF Markets offers a total of 6 account types to its traders depending on your location, and every one of these account types can be opened as a demo trading account as well.
HF demo accounts do not expire, but you should note that if you do become inactive for a period of 29 days or more, the account will be closed.
Up to $100.000 virtual money can be set in order to start with an HF demo.
You can select from more than 45 top currency pairs with spread starting at 0 pips at HF Markets.
Several assets in stocks, indices, commodities, cryptos, futures, and bonds can all be traded by HF clients, though availability may depend on your location.
As for the trading platform, you can access the MT4 and MT5 platforms provided by HF Markets.
70.51% of retail investor accounts lose money
Plus500 :
best CFD forex demo account
If you're trying to get into CFD trading, Plus500 has a very wide offer of CFD assets. With over 1,000 of them available to trade with your demo account, on top of dozens of trading pairs, you can learn how to invest without worrying about your free account expiring after a set period of inactivity.
Why Plus500?
The Plus500 demo account is limited to only one trading account type as this is what the CFD provider offers to all of its live traders.
The Plus500 account is unlimited and does not expire even if you are inactive.
$40,000 virtual money can be used to begin with on a Plus500 demo.
You can experience trading at Plus500 with more than 70 CFD forex trading pairs with spreads from 1 pips.
Plus500 offers over 1,000 assets traded as CFDs from indices, commodities, cryptos (availability subject to regulation), to ETFs, options, and blends.
Plus500 offers a proprietary platform, which you can test by opening the demo account.
77% of retail investor accounts lose money
Markets.com is a flexible broker with a large amount of assets you can invest in. With over 70 currency pairs and 2,000+ other investment products, a Markets.com demo account will truly show you the ins and outs of the trading world without requiring you to spend any money whatsoever.
Why Markets.com?
You will find that a demo account is offered on both retail and VIP accounts with Markets.com.
The Markets.com demo trading accounts are unlimited and will only expire if you are inactive for 90 days.
Markets.com clients who open a demo find an opening virtual balance of $10,000.
In Markets.com you can practice forex trading with more than 70 currency pairs with a spread that starts from 0.8 pips.
More than 2,000 global stocks traded as CFDs through Markets.com, such as commodities, indices, stocks, ETFs, bonds, blends and, depending on your location, crypto.
You can choose from the MT4, MT5 or the proprietary Markets.com platform.
79,90% of retail investor accounts lose money
Beginning forex traders who want to explore some very niche pairings in a risk-free environment should look no further than CMC Markets. You can simulate real trading conditions with CMC's 330+ pairs for as long as you please, even if you were inactive for a long time.
Why CMC Markets?
CMC Markets' CFD trading and corporate accounts are available on a demo basis here.
The CMC demo account is unlimited and will not expire at any time.
The CMC demo is filled with $10,000 virtual money, to begin with.
A huge number of forex pairs, with more than 330 in total available to trade, are offered by CMC Markets with spreads from 0.3 pips.
Moreover, 11500+ assets in stocks, crypto, commodities, futures, and indices can be found at CMC Markets.
MT4 and CMC Markets proprietary platforms are provided by the broker to ensure a great trading experience.
78% of retail investor accounts lose money when spread betting and/or trading CFDs with this provider.
How to choose a forex demo account
When considering a forex demo account, you must be selective to ensure it best suits your trading needs. Here are some pointers to help you in your selection process:
Choosing a regulated forex broker is of utmost importance for two primary reasons. Firstly, when you decide to transition to a live account, you want a broker that's reliable and operates transparently. Secondly, you need to protect the personal data you provide for the demo account, such as your email or phone number. Regulated forex brokerages have a responsibility to protect this data and cannot sell it to third parties.
If you're new to the forex market, it's advisable to opt for a demo account without an expiration date. However, if your goal is to simply gauge the broker's platform and services, you might consider a time-limited demo account. These typically last between 30 to 90 days.
Ensure that the broker offers a demo version for the specific account type or trading strategy you're interested in. It's worth noting that not all brokers provide demo accounts for every type of account they have. Also, certain trading strategies, like algorithmic trading, may not be permissible on all demo platforms. It's always best to clarify with the broker beforehand.
How can I open a Forex demo account?
Opening a forex demo account is generally straightforward, though the process can slightly vary from one broker to another. Here are the general steps to follow:
Open a profile: Begin by providing an email and password. Some brokers might also ask for your phone number and a username.
Choose the account type: Most brokers allow you to select the kind of account you want from their dashboard. Opt for the "demo" option.
Get login details: Upon registration, the broker will supply you with login credentials for the trading platform.
Download the trading platform: Most brokers support platforms like MetaTrader 4, MetaTrader 5, and cTrader. After downloading, proceed with the installation.
Login: Once the platform is installed, open it and input your login details to start.
However, brokers like eToro have simplified this process even further. With just an email, password, and username, you can set up a demo account in a few clicks.
How do forex demo accounts work?
Forex demo accounts are trial accounts that grant users a risk-free opportunity to evaluate a broker's platform and offerings. This account type is powered by virtual funds, and therefore everything that happens on the platform (including gains and losses) is fictitious.
These accounts are invaluable for newcomers aiming to get a feel for forex trading. Moreover, seasoned traders use them to test novel strategies without risking real funds.
Generally, there are two types of forex demo accounts: unlimited and time-based. The former offers unrestricted access, while the latter typically expires after 30 to 90 days.
Are forex demo accounts accurate?
Forex demo accounts replicate real market conditions. However, due to their simulative nature, they cannot replicate technical aspects such as slippage or the emotional impact of a positive or negative trade.
For instance, when a trade is placed on a demo account, the trading order doesn't genuinely reach the broker since it's merely a simulation. Consequently, nuances like slippage or requotes can't be experienced in such an environment.
Another factor is the emotional component. The psychological repercussions of gaining or losing money are profound, and these feelings aren't genuinely evoked with virtual funds. The stark difference between losing $100 of virtual money versus $100 of real funds can impact a trader's decision-making process.
How to make the best out of your CFD forex demo account
Maximizing the benefits of your CFD forex demo account involves approaching it with a disciplined mindset. Here's how to get the most out of your demo experience:
Trade Realistically: To get a genuine feel for potential profits and losses, trade in the demo account with an amount akin to what you'd invest in a live account. In other words, if you think that in the future you're going to deposit $200 at most, then try to trade accordingly on your demo account.
Experiment but Stay Grounded: While it's an excellent platform to test strategies, always trade as if you're using real money. For instance, don't open risky trades if you think you wouldn't do that if it was your own money.
Transition Wisely: Once you've grasped risk management, consider moving to a live account to experience aspects like psychological responses and slippage. Start with a low-deposit account (under $10) to minimize potential losses.
After demo, trade under real conditions with less than $10
Many of the top forex brokers offer excellent value in terms of minimum deposits that can be as low as $100. This is not a no-risk situation, it is your opportunity to become or develop your career as a forex trader.
If you are still unsure, a great, low-risk option is to try trading with a micro-trading account offered by many of the best forex brokers, or even some with a minimum deposit that can be as low as $10.
This combined with the great value spreads and commission-free trading on offer from many, means that there is no reason not to trade!
Demo account Pros and Cons
Naturally, as a forex trader or in CFD trading, there are pros and cons to everything. This also applies when you are considering demo trading accounts with each broker. Below are a few of what we consider to be the pros and cons of trading on a demo account:
Pros
One of the biggest pros when it comes to trading online through a demo trading account is the fact you are using virtual money. This means absolutely no risk to you as a forex trader or in CFD trading. You can trade anything you like with complete confidence and no fear.
This kind of no-risk situation where you do not have to worry at all about losing your money is perfect for new traders who want to learn the ropes as a forex trader or in other markets.
Not only beginners can benefit though – professional traders too can use demo trading accounts. This can allow them the opportunity to perfect forex or CFD trading strategy without risk.
Finally, opening a demo trading account also allows you to fully test the broker's trading platforms, get to know their systems and fees, and really understand the trading markets that they are offering. All of these things help you get to know if that broker is the best choice for you to trade with.
Cons
While it may seem like there are only positive points to trading with a demo trading account, that is not exactly the case. There are a couple of areas to watch out for as a forex trader where you could be led astray through trading on these accounts.
The most common point to remember when trading with a forex demo trading account is that your profits and losses are not real. You are trading with virtual currency, and psychologically when you cannot lose your money, you may not engage in forex and CFD trading with the same attitude that you will in a real money account.
The rates quoted in a demo account do not factor in slippage or requotes where the prices of a trade may change between order and execution. Top forex brokers do try to limit this, but it is something that can happen in periods of high volume or volatility in the markets.
---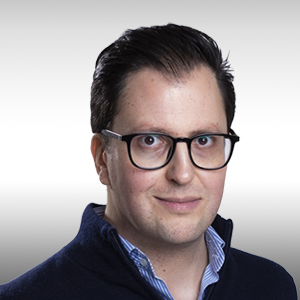 About The Author
Filippo Ucchino
Co-Founder - CEO - Broker Expert
Filippo is the co-founder and CEO of InvestinGoal.com. He has 15 years of experience in the financial sector and forex in particular. He started his career as a forex trader in 2005 and then became interested in the whole fintech and crypto sector.
Over this time, he has developed an almost scientific approach to the analysis of brokers, their services, and offerings. In addition, he is an expert in Compliance and Security Policies for consumers protection in this sector.
With InvestinGoal, Filippo's goal is to bring as much clarity as possible to help users navigate the world of online trading, forex, and cryptocurrencies.
10 Best Forex Demo Accounts for 2023
Related Top10
---