10 Best Investment Apps for 2023
An investment mobile app refers to a software application designed for mobile devices, such as smartphones and tablets, that allows users to manage, track, and execute investment-related activities.
In this list, we have grouped the best investing apps. We have taken the following factors into consideration when compiling the ranking:
The quality of the app
The simplicity of use
The amount of markets to invest in offered by the app
The minimum deposit required to use the app
What are the best investment apps?
Below our curated list of the best investment apps, with details of features and characteristics.
eToro :
best investment app overall
eToro is one of the best investment apps as it offers a lot of flexibility to its traders.
In eToro's app you can trade stocks, cryptocurrencies, and CFDs, but also use automatic investment strategies.
The eToro app is very easy to use and has all the functionality of its desktop counterpart.
You can download and use the eToro app for free with a demo account, but for the real account you need at least $10 (which may vary depending on where the trader lives).
76% of retail CFD accounts lose money
DEGIRO :
best stocks investment app in Europe
DEGIRO's app is available only to investors residing in Europe.
DEGIRO has established itself as the best European investment app because of its wide stock availability and low fees.
In DEGIRO's app you can trade stocks and ETFs on more than 50 stock exchanges.
Commissions on DEGIRO's app start at €0.50 on U.S. stocks.
DEGIRO's app has everything traders need to monitor their portfolios, manage their accounts, and invest in the financial markets.
Investing involves risk of loss
Through the IG Markets app you will be able to trade up to 17,000 CFDs on different markets.
On the IG app you will also be able to invest with leverage up to 1:30 or higher depending on where you live.
The IG Markets app also lends itself to day trading as it offers advanced options for risk management, orders, and alerts.
Opening an account on the IG app is free, but to start investing you need at least $300 depending on your country of residence.
68% of retail CFD accounts lose money
Trading 212's investment app allows you to invest in both CFDs and the stock market.
On the Trading 212 app you can invest in more than 7,000 financial instruments.
Trading 212's app is very easy to use, and it also allows you to trade fractional shares as low as $1.
On Trading 212 you will be able to use an automatic investment system called Autoinvest.
The Trading 212 app is free, but opening an account requires at least $1 (or $10 for a CFD account).
83% of retail investor accounts lose money
On Coinbase you can invest in more than 200 cryptocurrencies and tokens.
From the Coinbase app you will be able to manage your account and analyze charts.
Coinbase's buying and selling fees are low.
A $50 deposit is required to open an account on the Coinbase app.
Saxo Bank :
best investment app for professionals
With the SaxoTraderGO investment app you can trade over 22,000 assets.
The SaxoTraderGO app allows you to use over 50 analysis tools and numerous order types.
Saxo Bank's SaxoStrats service offers users the opportunity to hear expert opinions on the state of the financial markets.
Saxo Bank's minimum deposit is $2000, however for deposits of $1,000,000 you can have direct contact with SaxoStrats analysts along with other benefits.
72% of retail investor accounts lose money
XTB :
best commission-free investment app
With XTB's xStation Mobile platform you can trade stocks without commission up to a counter value of $100,000.
In addition to stocks, you can also trade forex, indices, commodities, and more on xStation Mobile.
The xStation platform can be downloaded and used for free, however, $200 is required for a real account.
79% of retail investor accounts lose money
Interactive Brokers offers its traders three apps for investing.
Over 10,000 assets can be traded on the IBKR Mobile platform, including stocks, options, and futures.
The IBKR GlobalTrader platform has fewer assets than IBKR Mobile as it focuses mainly on stocks, options, ETFs, mutual funds, and cryptocurrencies.
IBKR Impact platform allows you to invest in companies that share your ideals.
IB charges very low fees starting at $0.35 for U.S. stocks.
You need $2000 to open an account with IB, but you can try IB's apps for free with a trial account.
74-89% of retail CFD accounts lose money
With TradeStation Mobile you will be able to invest in stocks, cryptos, and options.
The Mobile app of TradeStation provides their clients with real-time pricing and low-commission investing.
With the TradeStation app you will also be able to invest with margins as high as 3.5 percent.
In order to open an investment account with the TradeStation app, you need at least $1000.
With Robinhood's mobile app you will be able to invest in IPOs, stocks, ETFs, options, and cryptocurrencies (also with margin).
Robinhood makes both fractional stocks and cryptocurrencies available for as low as $1.
Robnihood's app offers a feature to automatically invest your own funds.
No minimum deposit is required to open an account on the Robinhood investment app.
(Your capital is at risk)
How to choose the most suitable investing app
Choosing the most suitable trading app depends on three main factors. These are user experience, the type of market you want to trade in, and the type of trading you want to follow.
In fact, if one has little experience, it is always a good idea to choose an app that offers a great test account. This will allow the user to practice on a free account that is provided with virtual money, and is therefore risk-free.
It is also necessary to consider the market, as each broker typically specializes in a certain type of offering. For example, there are brokers that offer apps specialized for investing in stocks, or apps for investing in cryptocurrencies.
Last, it is equally important to consider the type of trading. If you want to invest on a short-term basis or with intraday trading, you will need to choose a type of app that allows you to operate in this way without problems.
Is it better to invest from apps or from a PC?
Apps are an excellent alternative to the PC for all traders who prefer long-term investing, who have passive investments, or for those who need to constantly monitor the market.
Indeed, investing in very volatile assets such as forex requires extensive research and analysis that must be done primarily on the price chart.
Typically, investing apps make it easy to open and close orders, but they do not have analysis tools in step with their PC counterparts.
For this reason, those interested in intraday trading may prefer to work from a desktop platform.
In contrast, very long-term strategies such as accumulation plans or investing in ETFs and stocks can be carried out just as effectively from apps.
---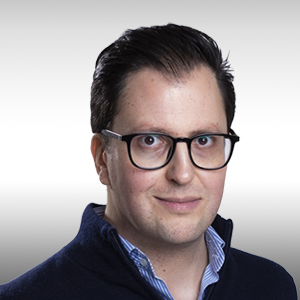 About The Author
Filippo Ucchino
Co-Founder - CEO - Broker Expert
Filippo is the co-founder and CEO of InvestinGoal.com. He has 15 years of experience in the financial sector and forex in particular. He started his career as a forex trader in 2005 and then became interested in the whole fintech and crypto sector.
Over this time, he has developed an almost scientific approach to the analysis of brokers, their services, and offerings. In addition, he is an expert in Compliance and Security Policies for consumers protection in this sector.
With InvestinGoal, Filippo's goal is to bring as much clarity as possible to help users navigate the world of online trading, forex, and cryptocurrencies.
---