8 Best Crypto Exchanges for 2023
A crypto exchange platform is a digital marketplace where users can buy, sell, or trade cryptocurrencies.
These platforms facilitate the exchange of one cryptocurrency for another, the purchase and sale of coins, and the exchange of fiat money into crypto.
To compile this ranking of the best cryptocurrency exchanges, we considered the following factors:
The security of the exchange
The total number of cryptocurrencies available
The modes of crypto investment offered
The fees charged on the exchange
Additional offerings such as staking
Round-up
(your money is at risk)
What are the best crypto exchanges?
Below our curated list of the best crypto exchange platforms, with details of features and characteristics.
eToro is regulated by numerous financial institutions, and the eToroX wallet is regulated in Gibraltar with license number FSC1333B
At eToro, the fees on cryptos are fixed at 1 percent
eToro also offers staking on ADA and TRX
Cryptos on eToro are also offered as derivatives, making it possible to go either long or short at will
Transferring cryptos out of eToro is complex and not very convenient due to fees and timing
Cryptoasset investing is highly volatile and unregulated in some EU countries. No consumer protection. Tax on profits may apply.
77% of retail investor accounts lose money
Coinbase offers its customers over 150 cryptocurrencies on its exchange
Coinbase's fees are 1% that drop to 0.05% as volume increases.
Coinbase's Staking service offer an APY of up to 5.75%.
Coinbase offers a well-stocked educational section
Crypto.com is an exchange founded in 2016 that offers over 250 cryptocurrencies
At Crypto.com you can benefit from a reward system of up to 14.5%/year on cryptocurrencies and 8.5% on stablecoins
With Crypto.com's Visa card, you can get rewards on CRO up to 5% of the value of your portfolio.
Crypto.com also offers derivatives and leveraged trading up to 1:50 depending on your country of residence.
Binance is one of the world's largest exchanges with over 90 million registered users and a great academy
On the Binance exchange you will be able to buy over 350 different cryptocurrencies
Among the crypto instruments available you can find futures, options and even leveraged tokens
Transaction fees on Binance are among the lowest on the market starting at 0.10%
With Binance's Visa card you can get cashback in BNB of up to 8%.
Plus, with Binance Pay, you can spend and send over 50 selected cryptocurrencies at zero fees.
On the Binance exchange you can set up automatic investments to manage crypto accumulation plans.
Young Platform is an exchange developed by an Italian startup
Young Platform's app is divided into two: one for beginners, one for pros.
The Beginner section of Young Platform offers a wealth of educational content to learn the world of crypto with games and quizzes
Answering quizzes correctly will earn YNG, the exchange token
In the Pro section, on the other hand, you can buy and sell more than 70 cryptocurrencies
The fees for buying and selling cryptocurrencies and crypto-fiat, are 0.4%
BitMEX was founded in 2016 and to date is a leading secure exchange and they claim to have suffered no cryptocurrency thefts as a result of intrusions or hacks
The number of cryptocurrencies available on BitMEX is only 18, and they can also be traded with leverage
Commissions on BitMEX vary based on trader volumes, and start at a taker-maker fee of 0.1%.
Taker-maker fees can go as low as 0.03% for the taker, and 0.0% for the maker.
Staking on BitMEX is available on Tether and Bitcoin with an APR of 2% and 1.25%, respectively
Kraken is a crypto exchange that offers over 110 cryptocurrencies to invest in
Commissions on Kraken start at 0.9% for stablecoins, and 1.5% for cryptocurrencies.
Cryptocurrencies on Kraken can also be traded on margin
In addition, Kraken's exchange makes crypto staking available at up to 23% annually
Gemini is a New York-based exchange that allows trading in over 100 cryptocurrencies
The Gemini exchange is the first company to offer SOC 1 and SOC 2 security certificates to its customers
Purchase fees on Gemini start at 1.49% for volumes over $200
For customers residing in the U.S., Singapore and Hong Kong, Gemini offers interest on cryptos of up to 8.05%
Customers can apply for a Gemini credit card that allows them to earn rewards of up to 3% on every purchase
What is the role of cryptocurrency exchanges?
Cryptocurrency exchanges are companies that connect investors with the cryptocurrency market.
They are also responsible for:
protect their clients' crypto wallets
protect the transactions that take place within the platform
fight crypto scams
combat money laundering.
This is one of the reasons why cryptocurrency exchanges, in recent times, have begun to require documentation from their users to prove their identity.
Knowing the identity of the person behind the account is important as the exchange, in case of domestic and international investigations, can cooperate with authorities by cross-checking transactions to/from the suspicious account.
In addition, in case of suspicious transactions, it can take action itself by restricting access to the account.
Factors to consider when choosing a crypto exchange
The generally most important factors to consider when choosing a crypto exchange are the fees, the cryptocurrency offering, the investment modes offered, the mobile app, and finally the ability to stay up-to-date with a news section.
The fees charged, both when buying and selling cryptos and when transferring them, must be low.
An equally important factor is the number of cryptocurrencies available and the investment methods offered. Typically, most clients invest in the most popular cryptos, but this does not mean that other clients may be interested in lesser-known altcoins.
Likewise, having a good number of investment modes (derivatives, real cryptos, options, futures, etc.) is definitely a plus, as each investor can decide how to act in the market according to his or her preferences.
Monitoring one's portfolio is important, which is why exchanges need to offer a mobile crypto platform where users can both monitor the performance of their investments and possibly buy, sell and transfer cryptocurrencies at any time.
In addition, the crypto market is constantly and rapidly evolving. For this reason, the best exchanges should also offer a news service that allows investors to seize opportunities and stay up-to-date.
Is it better to invest in real crypto or crypto CFDs?
Investing in real cryptocurrencies is definitely a better option if you aim to invest for the long term or use cryptos in real life. Conversely, to benefit from short-term volatility, CFDs are the best alternative.
Both of these methods in each case have pros and cons.
Real cryptos can be stored in a crypto wallet, then transferred and converted into other crypto tokens. These transactions cannot be done with cryptocurrencies in CFDs because they are derivative assets.
When investing in a real cryptocurrency, it is necessary to wait before the order is executed. This is because the market in which you are trading is the real market, so the exchange has to find another person willing to sell the cryptocurrency at the price decided by the buyer.
In contrast, the CFD market is virtually instantaneous because the trader is not trading on the cryptocurrency, but on the CFD, or cryptocurrency derivative instrument. Since it is a speculation-based market, it is also much easier for the exchange to manage and match orders.
Another pro of CFD trading is the ability to use leverage. Leverage typically ranges from 1:2 to 1:5 depending on the broker, and allows you to multiply your market exposure.
However, trading CFDs means exposing your investment to swap fees, which are micro-commissions charged every 24 hours (in the case of cryptos) if the position is not closed. This is the main reason why investing in crypto CFDs over the long term is not advisable.
How to open an account on a crypto exchange
To open an account on a cryptocurrency exchange, you need to create login details with an email and password, verify your identity, and deposit a minimum amount of money where required.
Depending on the user's country of residence, however, exchanges may not apply identity verification (also called KYC procedure).
Identity verification generally involves providing the exchange with a set of documents and/or photographic evidence that allows the exchange to associate the account with certainty with an existing natural person.
Among the evidence to be provided, the exchange might make one or more of the following requests of the customer:
Provide proof of identity (driver's license, ID card, passport)
Provide proof of address (utility bill, bank statement)
Provide a selfie taken exactly as requested by the exchange
Provide a video selfie
This verification is necessary because it allows exchanges to protect transactions to/from the customer's account, as withdrawal or deposit requests will have to go only through the account holder.
Deposit is generally not required to open an account, however some exchanges may require it. Generally, this is never more than $100.
---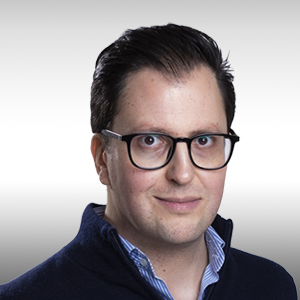 About The Author
Filippo Ucchino
Co-Founder - CEO - Broker Expert
Filippo is the co-founder and CEO of InvestinGoal.com. He has 15 years of experience in the financial sector and forex in particular. He started his career as a forex trader in 2005 and then became interested in the whole fintech and crypto sector.
Over this time, he has developed an almost scientific approach to the analysis of brokers, their services, and offerings. In addition, he is an expert in Compliance and Security Policies for consumers protection in this sector.
With InvestinGoal, Filippo's goal is to bring as much clarity as possible to help users navigate the world of online trading, forex, and cryptocurrencies.
8 Best Crypto Exchanges for 2023
Related Top10
---