6 Best Brokers with Guaranteed Stop Loss for 2023
A Guaranteed Stop Loss broker refers to a brokerage firm which offer to its traders the service of Guaranteed Stop Loss (GLS).
A Guaranteed Stop Loss (GSL) is a risk management tool ensuring a trade is closed at a specified price, regardless of market volatility or slippage. Unlike standard stop losses, GSLs protect against unexpected market gaps but may come with additional fees.
In general terms, a stop loss is a tool that allows traders to limit their potential losses by automatically closing out a position once the market hits a predetermined price level. In the volatile world of forex, sharp market movements can sometimes lead to "slippage," which means the execution of the stop loss might occur at a less favorable price than what was set by the trader.
However, a "Guaranteed Stop Loss" ensures that the trade will be closed at the exact level specified by the trader, irrespective of any market gap or slippage. This guarantee can be especially important during market events or when the trader cannot constantly monitor their positions.
In this top-ten, we have listed the best brokers offering a Guaranteed Stop Loss feature.
We have taken into consideration:
If the GSLO is provided;
If the GSLO service comes with additional costs;
Specific features or situations to know about when setting a GSLO with the broker.
Round-up
Here is a quick roundup of the key information in table form.
Warning
CFDs are complex instruments and come with a high risk of losing money rapidly due to leverage. Between 74-89% of retail investor accounts lose money when trading CFDs. You should consider whether you can afford to take the high risk of losing your money.
*Number of contracts x Value per points x Stop premium.
**Premium rate x number of units.
***Number of points set by the broker depending on the market x quantity of CFDs (e.g. indices, forex, commodities) or Percentage x notional trade value (e.g. equities).
What are the best Guaranteed Stop Loss forex brokers?
Below is a list of the top brokers with guaranteed stop loss. Please note that the service may not be available in some locations.
So before you choose a broker, check if the service is available in your present country.
Plus500 provides Guaranteed Stop Loss on their proprietary platform.
A GSLO with Plus500 can be set only in specific situations.
When opening a new position on the Plus platform and once you've set the GSLO, it cannot be removed, though the level can be modified.
Moreover, the Plus500 GSLO must be placed within specific distances from the current price of the instrument chosen by you.
With Plus500, you will get charged a wider spread once you set the GSLO on your position. Additionally, once activated, the wider spread charge cannot be refunded.
77% of retail investor accounts lose money
IG Markets offers the Guaranteed Stop Loss feature with a cost, but only if the stop is triggered.
The cost of the IG Markets GSL service depends on the market you are operating on.
If the stop is triggered, IG Markets will charge you for that. You can see the guaranteed stop cost, called Stop Premium, before opening a deal as it will be shown near the bottom of the ticket.
If the IG Markets GSL is triggered, the Stop Premium will be displayed in your history and overnight statement.
The Stop Premium is calculated as follows: Number of contracts x Value per point x Stop Premium. e.g: 1x$10×1.40= US$14.
Remember, with IG Markets, when the asset is closed, you can only increase the distance of your GSLO and not decrease it.
70% of retail CFD accounts lose money
easyMarkets offers the free Guaranteed Stop Loss feature on its proprietary platform and mobile apps, ensuring that a trade will be closed at the very specific level set by you if the market goes against you.
Setting a guaranteed stop loss on a position with easyMarkets comes with no extra cost.
easyMarkets clients can set a GSLO on every asset.
easyMarkets clients can modify a GSLO if they wish.
75% of retail investor accounts lose money
CMC Markets provides the Guaranteed Stop Loss under some conditions.
First of all, GSLO with CMC has to be placed at least a minimum distance away from the current price and can only be placed initially during the trading hours of the asset.
CMC does not provide the GSL on every asset you wish to trade on, so check first.
Second of all, there is a cost (GSLO premium) of the GSL service which is calculated: Premium Rate x Number of Units. The Premium Rate is found in the product overview on the CMC platform.
CMC clients will find that the GSLO premium will be refunded if a GSLO is not triggered.
Last, with CMC you can cancel a GSLO or switch to a regular stop-loss order or trailing stop-loss order anytime you want with no extra cost.
78% of retail investor accounts lose money when spread betting and/or trading CFDs with this provider.
With City Index, if you wish to set a guaranteed stop loss, you will only pay a small fee (GSLO premium) for added protection if your GSLO is triggered.
With City Index, the cost of your Guaranteed Stop Loss Order is calculated depending on the asset type and on your position size.
For assets like UK100 or US Crude Oil, the formula is as follows: Number of Points set by the broker x Quantity of CFDs charged in base currency. e.g. you've bought 2 CFDs of US Crude Oil. The number of points for US Oil is 4. The Premium GSLO is 4×2=8.
Note that the City Index GSL service is now available for all 12,000+ assets.
City Index allows clients to amend the level of a GSLO for free after placing a trade only during the trading hours. You can instead cancel the GSLO anytime you want.
75% of retail CFD accounts lose money
Guaranteed Stop Loss with Markets.com is not available for all the clients depending on your location/jurisdiction.
The GSLO can be changed after your Markets.com position is opened and you can modify it anytime you want.
With Markets.com, there is no minimum distance to meet when placing the GSLO.
Markets.com allows you to set a GSLO on all the assets.
Also, note that even with a GSLO attached to your position, Markets.com still gives you the possibility to set a Stop Loss or Take Profit.
A Markets.com personal account manager can help you if you have any doubts about GSLO.
79,90% of retail investor accounts lose money
---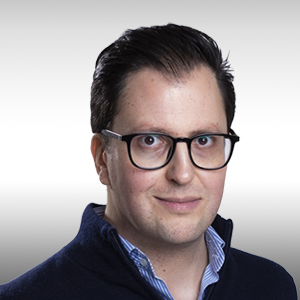 About The Author
Filippo Ucchino
Co-Founder - CEO - Broker Expert
Filippo is the co-founder and CEO of InvestinGoal.com. He has 15 years of experience in the financial sector and forex in particular. He started his career as a forex trader in 2005 and then became interested in the whole fintech and crypto sector.
Over this time, he has developed an almost scientific approach to the analysis of brokers, their services, and offerings. In addition, he is an expert in Compliance and Security Policies for consumers protection in this sector.
With InvestinGoal, Filippo's goal is to bring as much clarity as possible to help users navigate the world of online trading, forex, and cryptocurrencies.
6 Best Brokers with Guaranteed Stop Loss for 2023
Related Top10
---