eToro Dividends: Review, Guide and Stocks 2023
At InvestinGoal, we adhere to strict standards to ensure an unbiased review process. We conduct our reviews by examining each broker's offering and performance across 4 key categories. A final rating is produced for each forex broker based on a total of 187 data points. Learn more about our review process and methodology.
Below content does not apply to US users
In the investment world, dividends can be an important, if not crucial, part of creating an investment strategy.
Let's look together at everything related to dividends with the broker eToro.
Specifically:
how dividends work with eToro
what options are there with dividends on eToro
whether dividends are reinvested automatically
how dividend taxes work with eToro
Does eToro pay dividends?
eToro pays dividends on stocks either if you purchase them as real or you trade them as CFDs with leverage through long only operations.
However, care must be taken since with eToro things can change based on various aspects.
Primarily, whether you are buying a leveraged or unleveraged stock.
Second, whether you are buying a whole or fractional stock.
In this post we will explain every aspect of dividends with eToro.
eToro Dividends and Fractional Shares
eToro allows investors to buy fractions of a share, and in these cases the dividend will be proportional to the amount purchased.
For example, if a trader invests $25 in a $100 stock with a dividend yield of 2%, the dividend the trader will receive will be $0.50 instead of $2.
eToro Dividends and CFD
When trading a stock through CFD with eToro, you will gain the dividend if you are long on the stock, while you will instead pay the dividend as a commission if you are short at the time of the dividend payment.
So, the first thing to note is that with CFDs you only earn dividends if you are long, while you have to pay them if you are short.
But being long or short is not the only thing to keep in mind when stocks are traded as CFDs.
If dividends are what you seek, then positions should be held open for multiple days, weeks or even months. However, when CFD trades are carried over multiple days you run into Overnight fees, which are paid every day.
In the long run, overnight fees may be even higher than the dividends earned, and that's why usually investing in dividend through CFDs is not recommended
Dividend investing with ETFs on eToro
On eToro you can invest in 13 different dividend ETFs, but only as CFD. This makes eToro not the best platform to invest in dividend ETFs. Just like with stocks, ETFs on eToro can be fractionated starting from $10.
CFDs charge a small daily fee, which in the long-term may nullify the dividend income.
If you're interested in investing in dividend stocks, DEGIRO is a better option than eToro as it provides the same low-commission environment, but with a wider ETF choice and no-CFDs policy.
Visit DEGIRO ((Investing involves risk of loss))
In this table, we have grouped all 13 dividend ETFs offered by eToro so that you can easily find them within the trading platform.
| TICKER | ETF NAME |
| --- | --- |
| HDV | iShares Core High Dividend ETF |
| SCHD | Schwab US Dividend Equity ETF |
| DGRO | iShares Core Dividend Growth ETF |
| VIG | Vanguard Dividend Appreciation ETF |
| DIV | Global SuperDividend US ETF |
| SPYD | SPDR Portfolio S&P 500 High Dividend ETF |
| SDIV | Global X SuperDividend ETF |
| SPHD | Invesco S&P 500 High Dividend Low Volatility ETF |
| IAPD.L | iShares Asia Pacific Dividend UCITS ETF |
| UDVD | SPDR S&P US Dividend Aristocrats UCITS ETF |
| DVY | iShares Select Dividend ETF |
| NOBL | ProShares S&P 500 Dividend Aristocrats ETF |
| OUSA | O'Shares US Quality Dividend ETF |
eToro copy trading dividends explained
With eToro you can also earn dividends by copying traders who invest in the stock market. Dividends will be credited automatically on the date set by the company, and the amount will be proportional to the number of shares owned.
In addition, eToro presents so-called "copy dividends": When you copy a trader, and he closes a position in profit, the follower will also get a profit (distributed directly to the account) proportional to the amount of money invested.
eToro Dividend Smart Portfolios explained
eToro's smart portfolios are comparable to ETFs.
Among the Smart Portfolios offered is the DividendGrowth portfolio, which groups the best dividend stocks according to 4 factors analyzed by eToro:
Solid companies with high market cap
Low volatility
Growing dividends over the past 5 years
Reliable dividend distribution in the short term
The DividendGrowth portfolio is rebalanced cyclically by eToro depending on the period and companies (77% of retail investor accounts lose money when trading CFDs with this provider. You should consider whether you can afford to take the high risk of losing your money.).
A minimum investment of $2000 is required to invest in this portfolio.
Is eToro good for dividend investing?
eToro is a good platform for investing in dividends as it offers its users numerous investment methods, including fractional stocks and CFDs, and a low commission policy on the stock market.
So, dividends with eToro is an investment tool that you can work on in different ways.
On eToro you can earn dividends by:
investing in shares
buying ETFs
with CFDs (long position)
through copy trading
investing in the dedicated smart portfolio
Visit eToro ((77% of retail investor accounts lose money when trading CFDs with this provider. You should consider whether you can afford to take the high risk of losing your money))
Typically to access dividends you have to buy the full-price stock. On eToro, on the other hand, you can buy fractional shares with a minimum investment of $10, and still earn dividends from them.
Investing in dividend stocks on eToro is therefore very convenient, but the same is not true for ETFs.
ETFs on eToro are offered only as CFDs, and this type of derivative instrument charges small daily fees that add up over time, thus potentially nullifying the dividend income.
On the other hand, for those who are not familiar with dividend investing, or do not have time to spend researching and analyzing the financial markets to find the best investment to make, there is the eToro copy trading service and eToro's Dividend Smart Portfolio (more information in the rest of the post).
For a general overview, here is a table summarizing the main pros and cons of dividend investing on eToro
| Investments on eToro | Pros | Cons |
| --- | --- | --- |
| Stocks | Low commissions | No cons |
| ETFs | Low commissions | Many are offered as CFDs only |
| CFDs | Financial leverage allowed | Overnight commissions |
| Copy Trading | You can copy professional dividend traders | You have little control over the investments |
| Smart Portfolios | Invest in the best dividend stocks | A minimum investment of $2000 is needed |
What companies pay dividends on eToro?
On eToro you can find over 3000 stocks to choose from, but eToro does not report directly on the trading platform which stocks make dividends available.
To find out which stocks are paying dividends, you need to consult eToro's dividend calendar.
In the dividend calendar ((77% of retail investor accounts lose money when trading CFDs with this provider. You should consider whether you can afford to take the high risk of losing your money)) you can find not only which stocks pay dividends on eToro, but also useful information on how to use this research tool.
Best dividend stocks on eToro for 2023
Choosing a dividend stock is not easy because it is not enough to look at the amount of the dividend or the dividend yield.
Finding the best dividend stocks is a complex activity that requires analysis of a number of parameters.
In the following list, we have grouped the best dividend stocks selected by industry experts.
Here are the best dividend stocks for 2022 that you can find on eToro (updated in August).
| Ticker | Company Name | Dividend yield | Dividend | Distribution |
| --- | --- | --- | --- | --- |
| IBM | IBM Corp | 5.01% | $6.60 | Quarterly |
| CVX | Chevron Corp. | 3.46% | $5.68 | Quarterly |
| HAS | Hasbro Inc. | 3.40% | $2.80 | Quarterly |
| CSCO | Cisco Systems, Inc. | 3.27% | $1.52 | Quarterly |
| KO | Coca-Cola Co | 2.75% | $1.76 | Quarterly |
| JNJ | Johnson & Johnson | 2.72% | $4.52 | Quarterly |
| TGT | Target Corp | 2.63% | $4.32 | Quarterly |
| LOW | Lowe's Companies | 2.02% | $4.20 | Quarterly |
| CME | CME Group Inc | 2.01% | $4.00 | Quarterly |
| WMT | Walmart Inc | 1.67% | $2.24 | Quarterly |
The data shown in the table is indicative, as dividends at the time of distribution may change in value depending on market and company conditions.
How do dividends on eToro work?
When you buy a stock on eToro (going long), the dividend will automatically be credited to the trader's account. On the other hand, when you go short, the dividend will appear as a cost and will be deducted from the trader's account.
When going long, dividends will be automatically distributed by eToro to the shareholder based on the amount of shares held.
The dividends will therefore not be automatically reinvested by eToro within the open trading position, but will be credited directly to the trader's account.
When dividends are distributed, eToro applies a variable withholding tax (usually 30%) depending on the share.
Are the dividends in eToro automatically reinvested in the position?
Dividends on eToro are not automatically reinvested, but they will be credited to the trader's account balance and will be available immediately.
However, dividends can be reinvested manually by the trader by buying additional shares of the same company, or investing in other dividend-paying assets.
How to check the etoro dividends
To check the dividends earned on eToro you need to follow these simple steps:
Enter the settings menu on the left
Click on "account"
Scroll down until you get to the "documents" section
Click on the "account statement" button
Select the desired time period
Click on the dividends tab
Instead, to check what upcoming dividends you will receive, you need to enter eToro's dividend calendar. From there, you will need to enter the company's ticker (or its name) so you can check all the dividend data.
How are dividends taxed on eToro?
eToro withholds a flat percentage on dividends depending on the location of the distributing company and the trader's country of residence.
In fact, when a dividend leaves the country of the distributing company, a percentage is generally withheld depending on the jurisdiction.
This table summarizes eToro's dividend withholding percentages. The percentages are approximate as they may vary based on a number of factors.
| Source country | Dividend withholding tax |
| --- | --- |
| Austria | 27.50% |
| Belgium | 30% |
| Canada | 25% |
| Denmark | 27% |
| Finland | 30% |
| France | 25% |
| Germany | 26.375% |
| Hong Kong | 0% |
| Ireland | 25% |
| Italy | 26% |
| Netherlands | 15% |
| Norway | 25% |
| Portugal | 25% |
| Spain | 19% |
| Sweden | 30% |
| Switzerland | 35% |
| United Kingdom | 0% |
| United States | 30% |
eToro is a multi-asset platform which offers both investing in stocks and cryptoassets, as well as trading CFDs.
Please note that CFDs are complex instruments and come with a high risk of losing money rapidly due to leverage. 77% of retail investor accounts lose money when trading CFDs with this provider. You should consider whether you understand how CFDs work, and whether you can afford to take the high risk of losing your money.
Past performance is not an indication of future results. Trading history presented is less than 5 complete years and may not suffice as basis for investment decision.
Copy trading is a portfolio management service, provided by eToro (Europe) Ltd., which is authorised and regulated by the Cyprus Securities and Exchange Commission.
Cryptoasset investing is highly volatile and unregulated in some EU countries. No consumer protection. Tax on profits may apply.
eToro USA LLC does not offer CFDs and makes no representation and assumes no liability as to the accuracy or completeness of the content of this publication, which has been prepared by our partner utilizing publicly available non-entity specific information about eToro.
---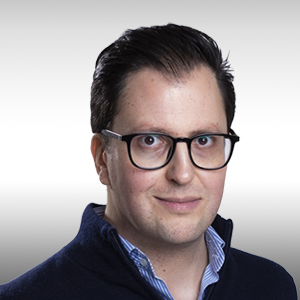 About The Author
Filippo Ucchino
Co-Founder - CEO - Broker Expert
Filippo is the co-founder and CEO of InvestinGoal.com. He has 15 years of experience in the financial sector and forex in particular. He started his career as a forex trader in 2005 and then became interested in the whole fintech and crypto sector.
Over this time, he has developed an almost scientific approach to the analysis of brokers, their services, and offerings. In addition, he is an expert in Compliance and Security Policies for consumers protection in this sector.
With InvestinGoal, Filippo's goal is to bring as much clarity as possible to help users navigate the world of online trading, forex, and cryptocurrencies.
eToro Dividends: Review, Guide and Stocks 2023
Related Guides
---