eToro Review: Pros and Cons Uncovered 2023
At InvestinGoal, we adhere to strict standards to ensure an unbiased review process. We conduct our reviews by examining each broker's offering and performance across 4 key categories. A final rating is produced for each forex broker based on a total of 187 data points. Learn more about our review process and methodology.
Below content does not apply to US users
In this eToro review, you will find the results of much dedicated time spent by InvestinGoal's team of experts studying the quality of the broker.
We can round-up the main eToro features in the following way:
Great Copy and Social Trading service
Zero commissions on stocks and ETFs if bought as real
Good crypto investing service
Unlimited demo account offered
Minimum deposit from just $50 depending on the country
Visit eToro
(77% of retail investor accounts lose money when trading CFDs with this provider. You should consider whether you can afford to take the high risk of losing your money)
Our opinion on eToro
eToro is very well-known as one of the top brokers in the world particularly for those interested in social and copy trading. They are an ideal first broker choice for many new traders although the spreads can be higher. They also prohibit scalping, hedging, and EA so could be unsuitable for day traders.
The broker also has one of the most intuitive, user-friendly trading platforms in the industry. This makes them perfect for beginner traders. On the other hand, a spread that can be relatively high and the prohibition of both scalping and hedging can dampen the attraction for more experienced traders.
eToro offers an excellent range of asset choices too with commission-free trading on stocks when traded as real, and even a dedicated crypto trading service in eToroX available too. They also make it very easy to get started with a completely risk-free demo account where you can use $100,000 in virtual funds to get to know the broker, trading platform, and everything they have to offer.
Pros and Cons
Pros
As one of the best names in the sector, there are many advantages when it comes to trading with eToro. Chief among these is the commission-free trading that applies to real ETFs and Shares.
The free demo account is also something that is a great advantage to have in your favor at eToro. This can allow you risk-free practice in getting to know the broker and trading.
Throughout this article you will also find many more in-depth details on the pros and cons of each section of this vast broker that we have highlighted. This should cover every area of trading so you know exactly what to expect when starting to trade at eToro.
Cons
Of course, eToro is well-renowned as the leader in the industry when it comes to social and copy trading. This can be an excellent benefit though it can also lead to one of the key problems for many traders with the broker. That problem is that you could end up copying a trader who is not successful, simply lucky. The broker has many features in place to make sure this does not happen, but it is always a risk.
Another negative you will note with eToro is the fact that non-trading fees can be a little on the high side. This means things like the $5 withdrawal fee. This is often to compensate for the commission-free trading model on non-cfd stocks they offer. The fact they only cater for one base currency, the USD also means you may often have to pay the conversion fee to transfer your deposit to USD.
Keeping with the deposits and withdrawals issue, some traders complain of eToro withdrawal problems or delays. In almost all cases though this can be due to the fact the trader themselves has missed some documentation or not completed the eToro verification process completely.
Pros and Cons summary
The table below shows some of the key pros and cons in each area of the broker.
If you want to expand your research, and evaluate some options similar to this broker, you can consult the alternatives to eToro.
| eToro Characteristics | Advantages | Problems |
| --- | --- | --- |
| Demo Account | Unlimited | 100.000 virtual USD does not match the reality of the average trader |
| Minimum Deposit | $200 in most cases | You may incur small conversion fees |
| Social Trading | A lot of features | Amateur traders can potentially influence your decisions |
| Copy Trading | User-friendly layout | Average service |
| CFD and Forex | Over 1000 tradable assets | Some assets charge very high spreads |
| Stock Market | Commission-free when traded as real | This feature applies only to CySEC, FCA and ASIC customers |
| Bitcoins and Cryptos | Tradable as real, spreads from 1% on BTC | Very high spreads on most of the Cryptocurrencies |
| eToro Wallet (eToroX) | Proprietary crypto exchange offering more than 100 crypto assets | Very high commissions for crypto transfers |
CopyTrader Review
eToro stands almost unrivaled when it comes to being one of the best copy trading brokers around. From both sides either as an investor offering to be copied or as a trader looking to copy, there are many things to like.
As an investor, you can earn a great fixed payment by providing your signals to other traders based on the number of followers you have and some other factors. As a copier, you can avail of copying some of the most experienced and best-performing traders.
Added to the excellent basic foundation of copy trading features at eToro you will find other opportunities like CopyPortfolios. These are unique and allow you to invest in baskets of particular assets from certain areas. These are typically put together by the professional eToro team and there should be something to match each risk level.
The negative factors which do exist like the high minimum deposit to become an popular investor, make things a little tricky but overall our opinion on this area of the broker is resoundingly positive.
Pros
Low commissions
There is a low minimum deposit if you want to start copying
You will get a reliable fixed payment from eToro if you are being copied as an investor
Cons
The minimum deposit to start being copied is high at $2,000
There is a lack of more advanced features and tools to cater for more experienced traders.
Social Trading Review
Much as with copy trading, eToro was a pioneer around the world when it came to social trading. They still hold their position as the very best in the business with regard to this.
With so much experience in this area, eToro has managed to produce an easy to use, highly interactive social trading environment thanks to great features like their newsfeed and the ability for users to interact seamlessly with each other.
Even today these features continue to be the best in the industry as the broker keeps evolving and adding more to the offering. For this reason then, there is little doubt that we still consider eToro to be the best social trading broker in the world.
Pros
You can gain great trading and market insight from some of the world's best traders
eToro operates a complete and easy to use social trading service with every feature you could possibly need.
Cons
Since it is an open social platform, everyone, even non-experts can also give their opinion.
CFD and Forex Review
When it comes to CFDs trading, eToro presents a hugely versatile offering that can rival any top broker. In fact, they provide the opportunity to trade in more than 1,000 assets as CFDs. This includes forex pairs, commodities, indices, stocks, ETFs, and cryptocurrencies.
This range of available markets alongside one of the easiest trading platforms in the world to operate makes eToro a perfect and very open choice, particularly for new or casual traders.
On the other hand, they do not allow hedging, scalping, or any forms of algo-trading where many other brokers do. This may mean that as a more advanced trader or someone who is thinking about day trading and scalping, another choice may be considered.
The eToro spread is also in line with the industry average starting from 1 pip though you may find lower if you shop around. Overall though, eToro remains a very well-balanced and attractive choice for CFDs trading.
Pros
eToro is able to provide a great range of available markets to trade
They have more than 1,000 CFD assets to offer in these markets
The trading platform is one of the most user-friendly in the business
Cons
Spreads are competitive but not as low as some others.
Stocks and ETF Review
Beyond trading them as CFDs which you can also do, eToro makes it possible for you to trade real stocks and ETFs. With this form of trading not only can you own the underlying asset itself, but you can also trade commission-free, a great plus.
A good number of real stock and ETF assets are on offer from around the world with more than 950 global stocks, 140 ETFs, and more than 17 indices, from the US and Europe.
As an added bonus you can also engage in fractional stock trading at eToro. This makes real stock trading extremely accessible since you can buy fractions of an expensive stock to get into the market.
The only points to note here would be that only certain shares can be traded without commission, and while a large number of assets are offered for trading, these may be further limited depending on your location.
Overall though, eToro remains a fantastic choice for real stock and ETF trading where they strike a great balance between a modern discount broker and a traditional stockbroker offering at much lower costs.
Pros
You will be able to receive dividends on any assets you buy
Trading real stocks and ETFs is commission-free through eToro
They are extremely accessible with fractional shares available
You have a chance to own underlying assets from all around the world
Cons
Not all shares are available to be bought as real
The offering may be limited depending on your location
There are assets from a relatively small number of global stock markets
Bitcoin and Crypto Review
As evidence they are a continually evolving broker, eToro also offers a great selection of crypto assets to trade in. There are more than 90 available in total including over 35 cryptocurrencies and many crypto-cross pairs to trade.
Further benefits include the low starting minimum deposit that eToro already has along with a very low minimum investment of $10 to start in crypto and the fact you can securely transfer or store then in a dedicated eToro Wallet and use the eToroX crypto exchange.
The only issue you may find is that the eToro crypto spread can be quite high. It starts at around 1% on more popular coins like Bitcoin but can rise to as much as 5% on others depending on volatility.
Overall then, eToro provides a great infrastructure and platform for longer-term crypto holding, but not if you are interested in the shorter-term hold or day trading in which case you could look at a more traditional crypto exchange choice or a broker with lower crypto spreads.
Pros
A great selection of cryptoassets are available with over 90 to choose from
You can trade the real crypto not only as a CFD
Fractional trading is available that makes it very accessible
The eToro Wallet is a great proprietary storage solution.
Cons
The eToro crypto spread can be high particularly on more volatile assets
Less cryptos are available here than you will find on a traditional exchange
Is eToro regulated and legit?
eToro is well regulated by four financial regulatory bodies:
eToro (Europe) Ltd, a Cyprus based investment company, with registration number HE20058. eToro Europe is regulated by the Cyprus Securities & Exchange Commission (CySEC) with license number 109/10.
eToro (UK) Ltd is authorized and regulated by the Financial Conduct Authority (FCA) with company reference number 583263.
eToro is an ASIC broker fully licensed in Australia as eToro Australia PTY LTD since 24/08/2017, with licensing number 491139.
eToro USA is operated by eToro USA LLC, which is registered with FinCEN as a Money Services Business.
Operating since 2007, they have a physical presence in many countries around the world. This includes hundreds of staff in a variety of offices in the following locations worldwide: Limassol, London, New Jersey, Sydney, Shanghai.
In addition to being well-regulated by some of these top-tier authorities in the sector, eToro is also ESMA compliant and regulated in almost every European country. Thanks to this wide-ranging regulation, eToro is available to traders in almost every country of the world including the United States.
In the United States there are some additional limitations when it comes to trading. If you are a US resident who wants to trade with eToro, then check out our post and tutorial for the brand new eToro USA.
Money Protection
One of the most important aspects of forex trading is making sure your funds are safe. This is understandably a top priority for all traders and something that eToro takes very seriously.
To that end, eToro offers two protective measures to help keep your funds as safe as possible when trading with them.
First of all, they keep your deposited funds in segregated accounts within top-tier banks such as Barclays and Goldman Sachs. This is a regulatory requirement in many areas to ensure that the funds of forex traders are kept safe. This helps ensure that your funds cannot and will not be used by the broker for any reason other than your trading decisions and that you will be protected if the broker encountered financial difficulty or bankruptcy.
The second protective measure in place is negative balance protection. This means that you can't lose more than the balance of funds in your account. What typically happens to ensure this is that if you reach a point where you can't finance your position anymore, then it will be automatically closed by the broker. This means your account balance can never go below $0.
Countries where eToro is not available
eToro accepts customers from all over the world, except from:
Angola
Benin
Botswana
Burkina Faso
Burundi
Cameroon
Cape Verde
Central African Republic
Chad
Comoros
Congo Republic
Cote d'Ivoire
Democratic Republic of the Congo
Djibouti
Egypt
Equatorial Guinea
Eritrea
Ethiopia
Gabon
Gambia
Ghana
Guinea
Guinea-Bissau
Kenya
Kyrgyzstan
Lesotho
Liberia
Libya
Madagascar
Malawi
Mali
Mauritania
Mauritius
Morocco
Mozambique
Namibia
Niger
Rwanda
Sao Tome
Senegal
Sierra Leone
Somalia
South Africa
South Sudan
Sudan
Swaziland
Tanzania
Togo
Tunisia
Uganda
Afghanistan
Armenia
Azerbaijan
Bahamas
Barbados
Bhutan
Brunei
Cambodia
China
Georgia
Indonesia
Iran
Iraq
Jordan
Kazakhstan
Laos
Lebanon
Maldives
Mongolia
Myanmar
Nepal
North Korea
Pakistan
Palestinian Territories
Saudi Arabia
Sri Lanka
Syria
Tajikistan
Timor-Leste
Turkmenistan
Uzbekistan
Yemen
Aland Islands
Albania
Algeria
Andorra
Belarus
Bosnia and Herzegovina
Faeroe Islands
Kosovo
Moldova
Montenegro
North Macedonia
Northern Cyprus
Russia
San Marino
Serbia
Turkey
Ukraine
Vatican City
Anguilla
Antigua and Barbuda
Aruba
Belize
Bermuda
Bonaire
British Virgin Islands
Cuba
Curacao
Dominica
El Salvador
Grenada
Guatemala
Guyana
Haiti
Honduras
Jamaica
Montserrat
Netherlands Antilles
Nicaragua
Panama
Paraguay
Saint Kitts and Nevis
Saint Lucia
Saint Vincent and the Grenadines
Suriname
Trinidad and Tobago
Venezuela
Cook Islands
Fiji
Kiribati
Micronesia
Nauru
New Caledonia
Niue
Palau
Papua New Guinea
Samoa
Solomon Islands
Tokelau
Tonga
Tuvalu
Vanuatu
Wallis and Futuna
Pros
International broker
Top tier regulations
Your funds are safe
Cons
Limited features in the US
Account Types
Before getting started with any broker, you should give careful consideration to the type of account that will be the best fit for you.
Demo
The eToro demo account is an ideal place to get started. They offer a demo account to try out. This can be opened with the most basic of personal information. All you will need is a username, email address, and telephone number to get started.
This will allow you completely free access to a practice account with a virtual $100,000 balance to trade with that functions exactly like a live trading account but is risk-free. Once you have had enough practice to get to know the platform, you can then proceed to opening a live eToro account.
Standard Account
The first logical step for many forex traders who choose eToro is to open an eToro Standard Account. This is the only type of live trading account the broker offers to non-professional forex traders.
To get started with this account type you will need some documents for the fast verification process. This includes the following to verify both your identity and your address:
ID/Passport
Proof of residence (utility bill, bank statement)
You should also ensure the proof of residence shows your address as displayed on your account and is dated within 3 months to speed up the process. As standard you will also receive a follow-up call from an eToro operator to guide you on the next steps after signup and answer any questions you may have.
The eToro minimum deposit on a standard account is $200 with a few exceptions:
USA: $10
UK: $50
Austria: $50
Germany: $50
Italy: $50
Netherlands: $50
Norway: $50
Algeria: $5000
Israel: $10.000
You should also note that until your account has been fully verified you cannot deposit more than $2,250 or the equivalent amount. Therefore, best practice is to make sure you complete the full eToro verification process as soon as you can.
Islamic Account
An eToro Islamic account is available although it needs to be requested if you are an Islamic trader. This account, as with all Islamic trading accounts, does not apply a swap fee as this is considered haram under Sharia law.
If you do need this account type then you should make contact with the eToro customer support team. The eToro minimum deposit here will be $1,000.
MAM/PAMM account
An eToro MAM/PAMM account is not offered by the broker. However, due to the nature of the social trading platform and the fact that you can copy the trades of others, you could consider this to replicate some points of a PAMM account.
Professional Account (eToro PRO)
eToro, in accordance with ESMA regulations, classifies its traders into two types. These are retail, and professional.
In order to qualify as a professional trader with eToro within the EU, you will need to satisfy at least two of the following requirements:
Large Trade Volume: you must have made at least 10 forex transactions with a minimum total value of $500.000
Financial Portfolio: This should exceed $500.000. Your private assets are not counted toward this value. Just the balance and open positions you have.
Professional Experience: You must have at least one year of working experience within the financial field.
As an eToro professional trader, you will be eligible to receive a variety of additional benefits including a dedicated account manager, higher leverage (up to 400:1), and more competitive spreads and fees on forex trading. As a professional eToro trader, you also retain your negative balance protection.
Deposit and withdrawal
Account Base Currency
The only base currency that is offered as of now by eToro is USD. This means that if you deposit or withdraw any other currency besides the USD, you will have to pay a conversion fee.
Deposit
The minimum deposit with eToro is generally $200. After this, deposits of at least $50 are required.
eToro deposit methods will vary depending on your country, but typically you can fund your account through wire transfer, major credit/debit cards (Visa, MasterCard, Maestro), or eWallet methods including Neteller and PayPal.
EUR, USD, GBP and AUD are generally accepted currencies around the world with eToro but there may be some exceptions depending on your local area.
Deposit Fees
eToro deposit fees are generally limited. This is particularly the case if you are depositing in USD. If you deposit in another currency then you may be liable for a conversion charge. This charge will also depend on the method of deposit you use.
For wire transfer deposits in another currency, the commission is a flat 50 pips regardless of currency. For credit and debit cards and eWallets, the conversion commission is as follows:
EUR – Pips 250
GBP – Pips 50
AUD – Pips 100
RUB – Pips 50
Keep in mind that your bank may also apply a commission fee. You should consult them about this to see their policy.
Withdrawals
eToro withdrawals can be made through the same methods as deposits. As mentioned, this includes wire transfer, credit/debit cards, and eWallets.
It is important to note that due to anti-money laundering regulation, your withdrawal method must match your deposit method.
Withdrawal Fees
eToro withdrawal fees are a flat $5 fee or the equivalent amount in your currency and you can only withdraw amounts that are greater than $30.
Trading fees
Forex and CFD spreads
eToro spreads are offered as variable only. There are no fixed spread options with this broker. Spreads through eToro you may feel are marginally higher than those of their competitors. This is due to the presence of a very strong copy trading infrastructure that you as a trader can also benefit from.
The forex spread generally starts from around 1 pip on major currency pairs. With that said, spreads between 2-4 pips are quite common. eToro does not charge any commission on trades.
To give you a clearer picture, here are some sample spreads on eToros most traded markets:
EUR/USD – 1 pip
Gold – 45 pips
S&P500 – 75 pips
Bitcoin – 1% of the crypto value
US Stocks – 0.08% of the asset value
Stocks and ETFs real trading commissions
One important aspect to note when trading with eToro is that you have the chance to trade both stocks and ETFs as real. This means trading without leverage and you own the underlying asset. In this case, eToro applies no commission on these trades. They may however, keep a percentage of the dividend.
This depends on the country the company is based in and as an example, for US companies and ETFs, this amount would be 30% of the dividend. eToro customer support should have more information on the different percentages for each country if needed.
Overnight fee
There is an eToro overnight fee as there is with almost every other broker. This is also known as a swap or rollover fee and is an interest to be paid depending on the assets and how long the position has been kept open. This fee applies on leveraged trading only and short positions. So, if you are trading 1:1 on stocks, ETFs, and crypto, it can be avoided.
Since it is not Sharia compliant, it can also be avoided if you have requested and been approved for an eToro Islamic account.
Non-Trading Fees
Another major consideration for any forex trader, new or experienced, is fees. Let's see how eToro shapes up in this respect:
Inactivity fee
eToro does charge an inactivity fee. This fee currently stands at $10. The eToro inactivity fee only comes into play though if you have not logged into your account for 12 consecutive months.
If there are not enough funds in your account to pay the inactivity fee, then the account may be closed.
Pros
Unlimited demo account
Low minimum deposit in most cases
0% commissions on Stocks and ETFs when traded as real
Cons
Relatively high spreads
Relatively high eToro Tax on dividends
Very high minimum deposit for Islamic account
Markets
What would a top forex broker be without markets to trade? Here is everything that eToro has available:
Forex
eToro offers 47 Forex Pairs including major, minor, and exotic choices.
Spreads start from 1 pip on major forex pairs.
Commodities
eToro offers 13 Commodities:
7 metals (Gold, Silver, Copper, Platinum, Palladium, Nickel, Aluminum)
4 Soft Commodities (Wheat, Cocoa, Cotton, Sugar)
2 Energies (Oil, Natural Gas)
Indices
13 major global indices are available to trade including:
Asia: China, Hong Kong, Japan
EU: UK, France, Germany, Spain, Europe
USA: US Dollar Index, DJ30, NASDAQ, S&P500
Crypto and eToro Wallet
eToro offers:
Over 35 Cryptocurrencies
1 Crypto-Metal (GOLD/BTC)
16 Crypto-Crypto
64 Crypto-fiat pairs
On the crypto trading, eToro owns and recently launched the eToroX crypto wallet. As an eToro trader you can transfer your cryptos to your eToro wallet if you want to store them.
If you are a US-Based trader with eToro, then this is currently the only category available for you to trade in.
Stocks
eToro offers a wide offering of stocks from 17 different stock exchanges. In total, you will be able to find over 950 stocks (mostly blue-chips). These are tradable as CFDs or by investing in the underlying asset. In this last case, eToro won't charge commissions for operating the order. Last, but not least, if you're interested in investing in cheap stocks through eToro, you are also going to find low-cost shares which value is lower than 5 USD.
17 Stock indices with over 950 stocks in total
13 european stock indices
2 US stock indices
Saudi stock index
Hong Kong stock index
With eToro you can filter these stocks by Country or by sector. This can help you narrow down the specific areas and markets that you want to target for trading.
ETFs
eToro offers 145 ETFs.
eToro ETFs are provided mostly by iShares, Vanguard and SPDR
Execution, leverage and position sizing
Execution
eToro is an STP/NDD broker. This straight through processing order method with No Dealing Desk appeals to many traders who are more experienced and can provide a range of positives when trading forex and other markets.
Leverage
The maximum leverage available with eToro is 1:30. The leverage might also change depending on the assets traded as follows:
30:1 for major currency pairs (such as EUR/USD)
20:1 for non-major currency pairs (such as EUR/NZD), Gold and major indices
10:1 for commodities other than Gold and non-major equity indices
5:1 for CFD stocks and ETFs
eToro has made available cryptocurrencies as well. Even though the maximum leverage allowed on cryptos would be 1:2, eToro does not allow traders to open margin orders on their cryptoassets.
If you are a US-based forex trader, the only available leverage available to you is 1:1 since CFDs are banned in the US and you can only trade Cryptocurrencies.
Sizing
The minimum lot size permitted by eToro when trading with CFDs is 1 micro lot. This is equal to 0.01 standard lots, or 1,000 currency units and makes trading accessible for all including new forex traders who are trying to manage risk levels effectively.
This minimum lot size can change the minimum investment you need depending on the asset involved. Here is an example:
Forex: $33 (30:1 leverage)
Indices: $200 (20:1 leverage)
Commodities: $100 (10:1 leverage)
ETFs: $10 (real 1:1)
Shares: $10 (real 1:1)
Crypto: $10 (real 1:1)
Risk Management
Managing risk in forex trading is another very important area for all traders. There are many ways you can implement through eToro in order to help minimize your risk levels.
These include orders like stop losses, take profit, limit orders, and trailing stops. The broker will also initiate margin calls to alert you when your equity is at a certain level against your open positions. In all, there are plenty of features to assist you with effective risk management through eToro.
Platforms & Mobile
The next important area we will look into is the available trading platforms and how you can trade through mobile or other devices with eToro.
Charting and Trading tools
The eToro platform provides a range of charting indicators and tools you can use to help with trading. These include a total of 13 chart drawing tools and more than 60 other tools and indicators.
There is also a very useful comparison tool that you can use to compare two or more assets.
Proprietary (Desktop platform)
Trading with eToro you will find that they offer only one type of platform. This is their own proprietary trading platform that has built a reputation over the years for being extremely intuitive and user-friendly. You will find this platform to be well organized and with less of a learning curve than some others.
Within the platform itself, one of the most important areas is the "feeds" section. This will allow you to fully engage in the social side of the platform with other traders. Here you can share information, predictions, news, images, and more to help each other.
Mobile app
Mobile forex trading is essential in today's market. This area is again well provided for by the proprietary eToro mobile trading platform which can be used through your mobile or smart device on Android or iOS although not through a smart watch.
There are a variety of language available including English, German, Spanish, French, and Italian and the layout is similar to that of the desktop platform and it also has a dedicated feed and favorite assets section as well as a customizable watch list and the ability to send push notification alerts to your device depending on your need.
The two platforms are in fact very similar with the only difference being a reduction in drawing and charting tools on mobile. There is however, still plenty available to keep you very up to date and able to trade on the go with eToro mobile.
Forbidden trading techniques
There are of course many specific trading techniques applied by experienced traders. These include hedging and scalping, both of which are not permitted by eToro.
There is also no spread betting allowed with the broker due to regulation, though you can implement APIs with the eToro platform. These are considered a type of algorithmic trading and may help you to identify patterns or trends in the market.
Special features you can find on eToro
There are a number of specific products provided by the eToro company. Most are integrated within your standard eToro trading account while some may be slightly spun off from that, but still available for you to use as an eToro trader.
Let's take a look:
CopyTrader
With the eToro CopyTrader, this forms an integral part of the eToro brand offering. Here you can start copying the trades of others with a minimum investment of $200 for each trader.
If you would like others to copy your trades, you will need to contact eToro and they will make the final decision on whether your profile is eligible to become a signal provider. If this does happen, you will be eligible to earn a commission from your followers.
We will take a more in-depth look at eToro Copytrader a little later in this review.
CopyPortfolios
eToro CopyPortfolios are basically baskets of common assets or instruments almost like ETFs or even indices on a smaller scale. Commonly known as "blends" or "Sectors" outside eToro, they are typically groups of traders, shares, or certain assets that you can invest in and by doing so, you are investing in the overall growth of that portfolio. There are some different types of CopyPortfolio that you can invest in as follows:
Top Trader: These are different pools of the best traders. Here you may find traders that use Algorithmic Robots, traders that had particularly strong growth in the past quarter, or others with something in common.
Market Portfolios: Market portfolios focus on shares. When choosing the CopyPortfolio "Cryptos", you are investing into the whole Cryptocurrency world which includes both cryptocurrencies and companies that invest in them.
Considering other miscellaneous investments here, there's the Copyportfolio "Panicmode" which invests in assets such as Gold, S&P500, and more low-risk instruments. In total there is a selection of 19 market portfolios available at present.
Partner Portfolios: These are basically Market Portfolios created by third parties collaborating with eToro. They often try to replicate the portfolios of successful investors and mutual funds.
Investing in eToro CopyPortfolios can be an excellent way to provide yourself with a more diverse portfolio of investments and also help to balance risk in your forex trading or within other markets.
Real Stocks and ETF
As mentioned previously, eToro in most countries allows you to invest in CFDs trading on leverage, or in some cases to trade without leverage and own the underlying asset in the case of ETFs and Stocks.
There are a few key differences here in that, if you trade CFDs, you may incur interest in the form of overnight fees that you will not incur if buying 1:1 on stocks and ETFs. This can be a great tool for longer term investment and also allows for you to earn a dividend if this is provided by the company or ETF (eToro takes a percentage of this).
Investing in fraction of stocks is also an option that eToro provides to you as a trader. Here for example, if an Amazon share costs $1800, you can still invest as little as $10, and you will earn or lose money according to the fraction of the share you own. The same goes with dividends: if you invest $100 in Amazon share that costs $1800, you will earn 1/18 of the actual dividend.
This can be an excellent way to lower your investment risk and still diversify your trading portfolio, a great addition particularly for newer or less experienced traders.
Real Cryptos
As mentioned earlier, trading in real cryptocurrency is also available from eToro. The minimum investment here starts from just $10 and fractional ownership with the profits and losses in proportion is also available.
As an eToro trader, your real crypto holdings can also be transferred to the eToro Money wallet service. This transfer will be permitted only if you are holding a significant amount of the cryptocurrency you want to transfer, and only if the cryptocurrency is supported.
eToro Money Account
The eToro Money Account is available to UK-based traders only. With this account, an eToro debit card is provided free of charge. The eToro Money Account is available to eToro Club members, starting from the Silver Tier. Your eToro trading account funds can also be monitored directly from the eToro Money app. With this account, there are no conversion fees on deposits, and instant withdrawals are possible.
eToro Club
The eToro Club is a relatively new addition for the broker and is a premium program that gives you access to certain perks depending on your account level. These benefits can include a reduction in fees and spreads among other benefits.
The five levels of the eToro club membership are:
Silver
Gold
Platinum
Platinum+
Diamond
You can check our dedicated guide on the eToro club for more information.
Social Trading – Copy Trading
As a new trader with eToro you may at this point be wondering, what is the difference between social trading and copy trading?
The answer is quite simple:
Social Trading is interactive in the sense that traders can share their thoughts with other traders. Not only that, but you can also follow and interact with them in most cases, very much like a social network.
Copy Trading is more operational in the sense that you can directly copy the trades of others (signal provider) and you will make or lose money based on this performance.
eToro provides both of these services, and it's considered one of the best social-copy trading brokers
For more info check our etoro guide.
Pros
Very low low minimum trade size with stocks, etfs and cryptos when you buy them as real
Large choice of cryptos
Dividends
High quality copy/social trading
User-friendly platform
Cons
Hedging-scalping not allowed
The US traders are heavily restricted in terms of assets available
Customer Service
Languages
The eToro website and support is available in as many as 19 different languages.
These global options include:
English
Italian
Spanish
French
Russian
Arabic
Chinese
There are several more and it is likely that no matter where you are from, eToro speaks your language.
Customer Service
eToro customer support is comprehensive and available through three mediums. These are:
email support
web-based live chat
The first two of these methods are available in almost all of the 19 serviced languages, and the live chat is also available in a few including English, German, and Chinese.
To assist you, once you have created an account, you will be assigned an account manager who will reach out to you and whom you can contact if needed.
Research and Education
Research
The eToro team works to provide comprehensive market research and daily updates. These are brought to you by the in-house analyst team and are freely available for download.
Added to this there is the eToro blog updated daily and an extensive economic calendar available to keep you in the know about all the current events that may impact trading.
Education
eToro, like many other top forex brokers work hard to offer an extensive range of educational opportunities. This includes access to a range of live webinars and trading videos as well as access to a detailed fintech guide.
This guide comprises a range of blog articles covering every level of trading concept from basic to advanced.
This kind of material can be very helpful in improving your skills as a forex trader at any level and can be another reason why eToro is often chosen as a top broker for new traders.
FAQs
What is the minimum deposit for eToro?
In most cases the minimum deposit with eToro is $200. This minimum deposit increases to $1000 if you are trading through a rollover-free account since your fees are reduced on this account type.
What happens if eToro goes bust?
eToro is a very secure broker. If they did though, you are very well protected through the fact that your funds are always held in segregated accounts at top-tier banks. This means in the event of bankruptcy your funds would be safe and untouched.
Is eToro trustworthy?
eToro is a very trustworthy broker. This trust can be showcased through the extensive top-tier regulation they have in place. They are very well-regulated through CySEC (109/10), FCA (583263) and ASIC (491139) for your protection.
Is eToro safe?
eToro is considered to be a safe broker thanks to its good regulatory environment, and thanks to the fact they use segregated bank accounts to hold clients' funds.
Is eToro good for beginners?
eToro is excellent for beginners. They have a very user-friendly trading platform and also cater for social and copy trading which is very popular among new traders.
Is eToro illegal?
eToro is not illegal. In fact eToro accepts clients from over 190 countries. There are a few exceptions though and these can be found in the not accepted clients section of our review above.
Is eToro legal in Australia?
eToro is completely legal in Australia. In fact they are also regulated by ASIC in Australia under the number 491139 which you can check.
Does eToro report to the IRS?
eToro won't file your taxes unless the broker is physically present in your country. You will be responsible for your own tax filing. If you need to, you can download the history of your trades for help from your professional tax advisor to file your taxes. We always recommend that you consult a tax professional on tax related issues.
How does eToro pay dividends?
Both shares and ETFs held through eToro can pay dividends into your account. These dividends can be paid if you are holding the assets as real shares or as CFDs.
Pros
A lot of languages available
Free education
Webinars and lessons
Cons
All the educational content may not be available in every language
The live chat support is available with only a few languages
_____________________________
Important Disclaimers
eToro is a multi-asset platform which offers both investing in stocks and cryptoassets, as well as trading CFDs.
Please note that CFDs are complex instruments and come with a high risk of losing money rapidly due to leverage. 77% of retail investor accounts lose money when trading CFDs with this provider. You should consider whether you understand how CFDs work, and whether you can afford to take the high risk of losing your money.
Past performance is not an indication of future results. Trading history presented is less than 5 complete years and may not suffice as basis for investment decision.
Copy trading is a portfolio management service, provided by eToro (Europe) Ltd., which is authorised and regulated by the Cyprus Securities and Exchange Commission.
Cryptoasset investing is highly volatile and unregulated in some EU countries. No consumer protection. Tax on profits may apply.
eToro USA LLC does not offer CFDs and makes no representation and assumes no liability as to the accuracy or completeness of the content of this publication, which has been prepared by our partner utilizing publicly available non-entity specific information about eToro.
---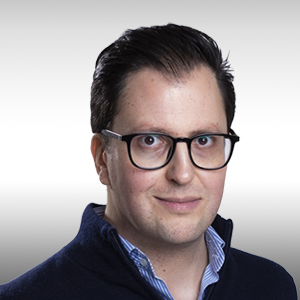 About The Author
Filippo Ucchino
Co-Founder - CEO - Broker Expert
Filippo is the co-founder and CEO of InvestinGoal.com. He has 15 years of experience in the financial sector and forex in particular. He started his career as a forex trader in 2005 and then became interested in the whole fintech and crypto sector.
Over this time, he has developed an almost scientific approach to the analysis of brokers, their services, and offerings. In addition, he is an expert in Compliance and Security Policies for consumers protection in this sector.
With InvestinGoal, Filippo's goal is to bring as much clarity as possible to help users navigate the world of online trading, forex, and cryptocurrencies.
eToro Review: Pros and Cons Uncovered 2023
Related Reviews
---
Better Informed
Find and Compare The Best
Online Broker For You