A Step-By-Step Guide on How to Withdraw Money from FBS
The FBS withdrawal method ranks among the several things that most Forex traders want to know about the top-ranking broker.
Our FBS Review tells you some of the most important information you want to know about FBS while the FBS Minimum Deposit shows you the minimum deposit amount you need to use the platform.
How to Withdraw Money from FBS: Step-by-Step Tutorial
The FBS withdrawal process isn't rocket science but simple and convenient. The step-by-step guide below shows you how to go about it:
Step 1: Create an FBS Account
The first step is to open an FBS account (74-89% of retail CFD accounts lose money). During the registration process, you'll be asked if you want a demo or a real account. Note that you need a real account to make withdrawals.
Step 2: Log in to Your Personal Area
After you applied, log into your trading account with the login details generated during the account-opening stage.
You can access your FBS trading area directly from the broker's Home page by using the Login button in the top right corner of the website.
Provide your login details and gain easy access to the platform.
Step 3: Withdraw from Your FBS Account
From your Profile, visit the Finance page. Then, choose "Withdrawal" and follow the withdrawal instructions.
Always remember that your preferred withdrawal method must match your deposit method for an easy withdrawal process. More so, you can withdraw funds into your bank account just as you can into your FBS trading account.
Confirm your withdrawal when you're done.
Step 4: Wait for the FBS Approval
The FBS Financial Department processes all withdrawal requests on a first-come, first-served basis. The withdrawal process depends on the chosen payment system.
For instance, it takes between 5 and 7 business days to process bank wire while withdrawal through a credit or debit card takes between 15 and 20 minutes. In some extreme cases, it may take longer but not more than 2 business days.
For eWallets, withdrawal takes between 15 and 20 minutes and a maximum of 48 hours in extreme cases.
Step 5: Check Your FBS Withdrawal Status
You can check your withdrawal status at your convenience. Simply visit the "Transaction History" tab on your Finance page and monitor it.
FBS Withdrawal Methods: Costs, Waiting Time, Methods & More
The FBS payment methods depend on your location. For EU customers, PerfectMoney, Sticpay, GlobePay, and local exchange services are not available. Conversely, Maestro, MasterCard, and Rapid Transfer are not available for non-EU traders.
Withdrawals are fee-free in the EU, although your bank may charge you a fee if you use wire transfers.
FBS withdrawals take between 20 minutes and 2 business days to process. If you are an EU resident, you can withdraw your money in EUR. For traders outside the EU, they can withdraw in the USD.
The minimum withdrawal amount is $1.
| FBS Withdrawal Methods | FBS Withdrawal Fees | FBS Withdrawal Processing Time |
| --- | --- | --- |
| Wire Transfer | $1,00 | 48 hours |
| Visa | $1,00 | 20 minutes (max 48h) |
| Mastercard | 0% | 20 minutes (max 48h) |
| Maestro | 0% | 20 minutes (max 48h) |
| Skrill | 1,00%+$0,32 | 20 minutes (max 48h) |
| Rapid Transfer | 0% | 20 minutes (max 48h) |
| Neteller | 2,00% (max $30) | 20 minutes (max 48h) |
| Sticpay | 2,50% + $0,30 | 20 minutes (max 48h) |
| PerfectMoney | 0,50% | 20 minutes (max 48h) |
| Globe Pay | 1,00% | 20 minutes (max 48h) |
| Local Exchanger | N/A | 20 minutes (max 48h) |
The Wrong Base Currency May Cause Withdrawal Fees
FBS offers a couple of account base currencies such as the USD and EUR. However, if you choose to trade with other currencies, you may incur currency conversion fees. Our dedicated guide on FBS minimum deposit throws more light on this.
Issues You May Encounter During the FBS Withdrawal Process
FBS is ranked among the most trustworthy brokers and is duly regulated by approved and credible financial institutions. However, European traders may incur withdrawal fees from their banks, even though they make withdrawal requests through FBS.
Contact your payment provider if your withdrawal process is taking too long to complete. Always remember that your withdrawal option must match your deposit option.
FBS Withdrawal FAQs
1. How long does FBS withdrawal take
FBS withdrawal times depend on your chosen payment method. It requires up to 7 working days for bank wires, up to 20 minutes, or a maximum of 2 days for credit or debit cards and eWallets.
2. How much is the withdrawal fees in FBS?
FBS withdrawal fees don't apply to European traders under Cyprus Stock Exchange Commission (CySEC) regulation. However, if you're trading under IFSC regulation, you will attract a fee, depending on your payment choice. If you don't deposit in the base currency such as EUR or USD, conversion fees may apply.
3. Is it possible to cancel an FBS withdrawal?
You may be able to cancel your withdrawal request if it is still in the early stages. From the Transaction History tab, cancel your pending withdrawal request by using a red cross. Click the cross and proceed from there.
The withdrawal process is relatively simple. Choose a withdrawal option that corresponds with your deposit option and you're good to go.
Note also that your withdrawal currency determines whether you will attract a fee or not. And of course, you can cancel your withdrawal request before it gets to the advanced stage.
And finally, your withdrawal option determines the withdrawal time as different methods attract different processing speed.
---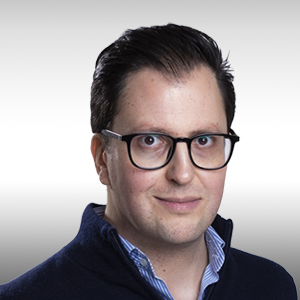 About The Author
Filippo Ucchino
Co-Founder - CEO - Broker Expert
Filippo is the co-founder and CEO of InvestinGoal.com. He has 15 years of experience in the financial sector and forex in particular. He started his career as a forex trader in 2005 and then became interested in the whole fintech and crypto sector.
Over this time, he has developed an almost scientific approach to the analysis of brokers, their services, and offerings. In addition, he is an expert in Compliance and Security Policies for consumers protection in this sector.
With InvestinGoal, Filippo's goal is to bring as much clarity as possible to help users navigate the world of online trading, forex, and cryptocurrencies.
A Step-By-Step Guide on How to Withdraw Money from FBS
Related Guides
---