How to open and set-up an Oanda MT4 Account (Full Guide)
Wondering how you can connect your Oanda trading account to the popular trading terminal, MT4? Then you are in the right place.
Oanda is one of the best online brokers we have on the market. Oanda MT4 comes with lots of trading tools and indicators to improve and optimize your trading experience. It is available on desktop, mobile and webtrader. You can read more about this broker in this oanda review.
Ahead, we'll take a look at how to open an Oanda account, how to connect the account to the MT4 trading terminal, and also explore Oanda MT4 features.
Does Oanda offer MT4?
Oanda does offer the MT4 trading terminal. MT4 is the best trading platform in the industry and one of the most safe and accessible. This service is available on desktop, mobile and webtrader. Whether you access your trading account through your smartphone, tablet, or PC, you can access Oanda MT4 with ease.
How to connect your Oanda Account to MT4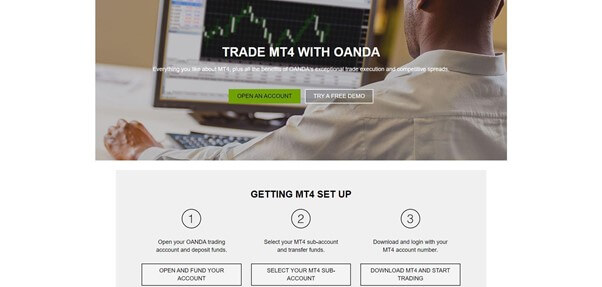 1. Open an Oanda Account
Before you even think of connecting your Oanda account to the MT4 trading terminal, the first thing is to create a trading account with Oanda. However, if you have an existing trading account, you can proceed to connect the account to MT4. If you fall in the former category, you have 2 options to open a new account. The options include opening a demo account as a beginner, or opening a live trading account as an expert trader.
While the process of opening an Oanda demo account is simple and straightforward, opening a live trading account requires that you upload proof of residence and identity. Once the account is up and running, you then need to deposit funds in the account to get started. You can read our guide on Oanda minimum deposit to determine the minimum deposit to start with.
2. Create your Oanda MT4 Sub-Account
Once your trading account is up and running, the next thing is to create your Oanda MT4 sub-account. To do this, go to the Oanda homepage and sign. Thereafter, click the "Add sub-account" button and select "Add new sub account".
On the right side of the page, click on the "MetaTrader 4," and select the name of your MT4 Sub Account, base currency and the leverage you want to use. Click on "Agree Terms and Conditions" to proceed. If you get the above steps correctly, the sub-account would be created and your account information would be displayed on the left hand side of the page. You can save the information for future reference.
3. Download and install the MT4 Platform with Oanda
Now is the time to download the MT4 trading terminal. To do this, click on "My Account" to reach your account management page. Note that this is the same page you linked your MT4 Sub-Account. Then, click the "download" button under the MT4 icon. Click on the installation icon and proceed to check the terms and agreement tab after the download process is completed.
The MT4 trading terminal will open as soon as the installation process is complete. You can log into the platform with the same password as your Oanda Account.
Oanda MT4 features: The Oanda MT4 Premium Upgrade
In this section, we will walk you through the basic MT4 features and the Oanda MT4 premium upgrade.
For the basic MT4 features, this service is secure, transparent, and user-friendly. It has more than 50 technical tools, 30+ drawing tools, as well as expert advisors (EA). It also comes with 9 time frames and a range of orders, including stop orders, Limit orders, Close-by orders. Available for WebTrader, App and Desktop, traders can monitor their trade positions on a daily basis.
For the Oanda MT4 premium upgrade, this service is available with the demo account and comes with 28 additional tools, including additional order types and EAs. You also get tools to see the depth of market of the selected instrument; plus, OCO Orders are available. You can remove, modify, or apply orders like take profits and stop losses by all your opened positions with ease. What's more? It has a mini-terminal that can be used to adjust the parameters of your trading position in real time, such as stop losses or take profits.
---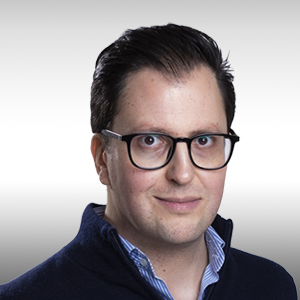 About The Author
Filippo Ucchino
Co-Founder - CEO - Broker Expert
Filippo is the co-founder and CEO of InvestinGoal.com. He has 15 years of experience in the financial sector and forex in particular. He started his career as a forex trader in 2005 and then became interested in the whole fintech and crypto sector.
Over this time, he has developed an almost scientific approach to the analysis of brokers, their services, and offerings. In addition, he is an expert in Compliance and Security Policies for consumers protection in this sector.
With InvestinGoal, Filippo's goal is to bring as much clarity as possible to help users navigate the world of online trading, forex, and cryptocurrencies.
How to open and set-up an Oanda MT4 Account (Full Guide)
Related Guides
---