8 Best Forex Brokers in Singapore for 2023
Singapore, situated in Southeast Asia, is a global hub for financial markets, renowned for its sophisticated banking system, advanced financial infrastructure, and strategic location that links East and West.
The country's currency is the Singapore Dollar, abbreviated as SGD.
When it comes to the oversight and regulation of retail forex trading activity in Singapore, it falls under the purview of the Monetary Authority of Singapore (MAS). MAS not only functions as the country's central bank but also ensures the stability of its financial system by regulating all financial institutions operating within its borders, including those involved in forex trading.
In this ranking, we have identified some of the top forex brokers for Singaporean traders. In doing so, we have taken these factors into consideration:
Singaporean license
Available languages
Awards won
The general quality of the broker
Forex commissions
What are the best forex brokers in Singapore?
Below is our curated list of the best forex brokers for traders living in Singapore, with details and information about the country laws, the features, and the characteristics.
Warning
CFDs are complex instruments and come with a high risk of losing money rapidly due to leverage. Between 74-89% of retail investor accounts lose money when trading CFDs. You should consider whether you can afford to take the high risk of losing your money.
StoneX Financial Pte. Ltd. is the entity of City Index operating in Singapore authorized by MAS with a license n° 201130598R and a local branch in Raffles Place.
City Index opens access to over 6,000 global markets including 84 forex pairs to traders in Singapore.
City Index enables both SGD deposits and base currencies alongside USD in Singapore.
There is no specified minimum deposit by City Index account type instead this is decided by the funding method which varies but is typically 150SGD.
City Index charges a 2% fee on credit card deposits in Singapore.
The spreads available on forex trading with City Index start from just 0.3 pips with the EUR/USD and USD/SGD from 0.5 pips.
There is a rewarding City Index rebate program for Singaporean traders allowing for up to $8.50 per 10 lots traded.
Accredited investors with City Index benefit from a sign-up bonus of 150SGD and higher leverage of up to 50:1 on major currency pairs while retail clients in Singapore are limited to a 20:1 leverage.
75% of retail CFD accounts lose money
The business name of IG Markets in Singapore is IG Asia Pte. Ltd. and they operate under MAS authorization and regulation with license n° 200510021K with a registered office located in Battery Road.
SGD is valid as an account base currency and for deposits with IG Markets.r
Minimum funding of 450 SGD to open the trading account in Singapore is required.
With a single account, IG Markets makes over 17,000 global instruments available including around 80 forex pairs.
Spreads on forex with IG Markets starts from 0.6 pips on EUR/USD.
The IG Markets maximum leverage is up to 20:1 for retail clients due to regulation in Singapore. If you qualify as accredited investors, leverage is up to 50:1.
Singaporean traders can be rewarded with cash rebates when they satisfy the minimum notional amount (USD million) of volume traded on IG Markets.
The broker won awards for having Singapore's "best web trading platform" and mobile trading app for 2018 though IG Markets have no Chinese support.
70% of retail CFD accounts lose money
Plus500 :
overall trading experience
Plus500 operates in Singapore as Plus500SG Pte Ltd under MAS license n° CMS100648-1 and a local registered office in Temasek Avenue.
Plus500 in Singapore provides both English and Chinese language availability.
Plus500 offers access to over 2,000 financial instruments with more than 60 forex pairs
Forex trading with Plus500 comes with floating spreads from 0.8 pips on EUR/USD and leverage up to 20:1 in Singapore.
A Plus500 professional account is unavailable for traders in Singapore.
SGD available for deposits in Singapore and base currency for your Plus500 trading account.
Singaporean traders are eligible for a first deposit bonus with Plus500 in case they deposit more than 200 SGD.
77% of retail investor accounts lose money
CMC Markets is MAS regulated as CMC Markets Singapore Pte. Ltd. with license n° 200605050E and traders can rely on the local office located in Raffles Place, Singapore.
CMC Markets' website is available in Singapore both in English and Chinese.
CMC Markets provide access to over 10,000 CFD products including more than 300 forex pairs. Singaporean traders can find a floating spread from 0.7 pips on EUR/USD.
Deposits allow SGD and can be made in Singapore through wire transfer, credit or debit cards, or the Paynow service and in most cases are fee-free. The SGD alongside USD, and HKD are all available as base currencies with CMC Markets.
The CMC Markets active trader rebate program offers up to 20% in spread discount if you trade large volumes of lots.
Leverage is limited to 20:1 on forex for retail Singaporean clients due to regulation while professional traders with CMC Markets can avail of leverage up to 50:1.
Among the many awards won by CMC Markets are "Best Platform Features" and "Best Education" in Singapore for 2020.
78% of retail investor accounts lose money when spread betting and/or trading CFDs with this provider.
Saxo Bank provides its services in Singapore as Saxo Capital Markets Pte. Ltd. with regulation from MAS n° 200601141M and a local physical office in Market Street CapitaSpring.
Accounts in Singapore are set up by default in SGD to easily manage deposits. Local transfers are available using FAST, PayNow and MEPS. To open a Saxo Bank account you have to deposit a minimum of 3,000 SGD.
A single Saxo account connects to over 40,000 tradable instruments with more than 200 forex pairs
Singaporean residents can earn Saxo rewards points by trading, depositing funds, and other activities to upgrade their pricing plan from bronze up to diamond to reduce trading costs and other benefits.
Spread on forex starts from 0.6 pips in the case of EUR/USD while the leverage available is up to 20:1. If you qualify as an accredited investor with Saxo Bank then the maximum leverage is up to 50:1
The proprietary trading platforms of Saxo Bank won several awards in Singapore in both 2020 and 2021.
72% of retail investor accounts lose money
Oanda :
best for beginners
Oanda is active in Singapore as OANDA Asia Pacific Pte. Ltd. holding a MAS license n° 200704926K and with a local office in Collyer Quay.
Oanda accepts SGD for deposits and base currency with local funding options in Singapore including DBS bill pay, PayNow, FAST, and NETS.
Trade over 100 instruments including 70 forex pairs with Oanda.
Forex trading with Oanda in Singapore charges a floating spread from 0.6 pips on EUR/USD and a maximum leverage for retail clients up to 20:1 and for accredited investors up to 50:1.
Oanda was the "mobile platform/App" award winner for 2019 in Singapore.
CFDs are not available to residents in the United States
Swissquote's trading name in Singapore is Swissquote Pte. Ltd. and the broker operates via MAS regulation, license n° 201906194G and has a local office in Raffles Quay.
Accredited, expert, asset managers, and institutional investors are the only ones eligible to open a trading account in Singapore with Swissquote.
Swissquote lacks language support with its website available only in English.
Swissquote makes SGD available in Singapore for both deposits and base currency.
The Swissquote minimum deposit is 1,000 SGD with a fee of 20-40 SGD in Singapore.
Swissquote allows trading in over 130 financial instruments with more than 70 forex pairs
Spread on forex starts from 1.1 pips on EUR/USD with leverage up to 50:1 since only Singaporean professionals are accepted.
79% of retail investor accounts lose money
Interactive Brokers Singapore Pte. Ltd. is the entity authorized and regulated by MAS with license n° CMS100917 and with a registered office in Marina View.
Interactive Brokers does a good job having many languages on their website including Chinese for traders based in Singapore.
SGD currency is selectable as the account currency of your choice with Interactive Brokers while deposits in SGD are only available via bank wires in Singapore.
Trading with Interactive Brokers is available on 130 global markets counting more than 7,000 CFDs and more than 100 forex pairs.
Forex trading in Singapore with IB charges a floating spread from 0.2 pips on EUR/USD and limited leverage up to 20:1 available on Interactive Brokers.
74-89% of retail CFD accounts lose money
Is forex trading legal in Singapore?
Forex trading in Singapore is completely legal.
In fact, within Singapore, forex market oversight is provided by MAS (Monetary Authority of Singapore) who are one of the most respected and influential regulators in the entire region. Altogether this means you should have no fear at all in regard to the legality of trading in Singapore.
How to trade forex in Singapore
For forex trading in Singapore, the regulatory body of the country, MAS actually prohibits unregulated brokers from operating within Singapore. In that case, if you do decide to trade with forex trading brokers which are not MAS regulated, you will not be prosecuted, but the broker operation risks being banned from the country.
In this case then, we certainly recommend that you stick to trading with MAS-regulated brokers as featured. The process of setting up is simple, you just need to select your broker, provide the related ID and proof of residence documents, fund your account, and start forex trading.
What should Singaporean traders look for in a forex broker?
As a Singapore-based trader, there are a few key areas to monitor when seeking a new forex broker. It is important to note that MAS is one of the most respected regulatory bodies out there with a max leverage of 20:1 and bonuses available.
Here are some tips to make sure you make a well-informed broker choice:
1. Register with MAS regulated brokers only
This is the first and perhaps most important point in forex trading. Always choose a regulated broker. In Singapore, since brokers not regulated by MAS cannot offer services then it is made a little easier.
With that said, try to steer clear of any unregulated broker but do remember that even if a broker, like FXTM for example, is not regulated by MAS, they can still be a very top level forex broker.
2. Look for the lowest SGD forex pair spread
In Singapore, you will most likely benefit from having your account in SGD. This means you will be saving on conversion fees and we definitely recommend sticking with this and trading these SGD pairs where you can.
This means you should find the broker above offering the best spreads rates on SGD pairs.
3. Choose the broker before choosing the bonus
You will find that forex broker bonus offers are not too common in Singapore. With that said, there are some available. These are great but remember to think of the bigger picture beyond just the bonus when choosing your broker. A big bonus is great, but not if the other trading conditions of a broker do not fit your needs. Think broker ahead of bonus.
How to verify if a forex broker is regulated in Singapore
In forex trading, you may very well want to double-check the details of your broker's regulation for yourself. As a Singapore-based trader, this will mean checking through MAS for your broker. Follow this link to reach the MAS homepage.
From there, you will need to know the business or trading name of your broker.. Type this name into the search bar and they should pop up as being regulated on the MAS website.
You can typically find the business or trading name at the very bottom of the broker landing page and typically in slightly smaller print.
Is forex trading taxable in Singapore?
As far as Singapore tax regulation goes, if you have made money from overseas investments, they may not need to be taxed. With that said, since all brokers you should be dealing with are regulated by MAS within Singapore, forex trading will be liable to tax.
This amount of tax will vary from 0% up to 22% depending on your income. If this income is below 22,000 SGD then you won't have to pay any tax.
[Disclaimer: we are not accountants, we have done internet research. If you don't know how to handle this matter, we strongly suggest you contacting Singaporean local authorities before proceeding]
DISCLOSURE
InvestinGoal.com may receive a monetary compensations from the brokerage companies listed above.
---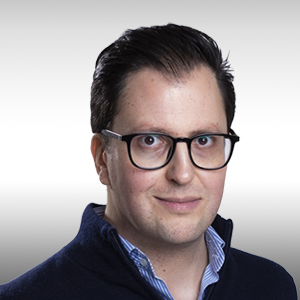 About The Author
Filippo Ucchino
Co-Founder - CEO - Broker Expert
Filippo is the co-founder and CEO of InvestinGoal.com. He has 15 years of experience in the financial sector and forex in particular. He started his career as a forex trader in 2005 and then became interested in the whole fintech and crypto sector.
Over this time, he has developed an almost scientific approach to the analysis of brokers, their services, and offerings. In addition, he is an expert in Compliance and Security Policies for consumers protection in this sector.
With InvestinGoal, Filippo's goal is to bring as much clarity as possible to help users navigate the world of online trading, forex, and cryptocurrencies.
8 Best Forex Brokers in Singapore for 2023
Related Top10
---