Best Forex Brokers for Trading News in 2023
In this article, we have included some of the best forex brokers for trading news.
Included in the article are ECN brokers, whose liquidity makes it easy to trade assets even in times of high volatility.
We have taken the following factors into consideration when choosing brokers:
The availability of an economic calendar.
The availability of a news section.
Low spreads
Good liquidity of the markets
Review
Warning
CFDs are complex instruments and come with a high risk of losing money rapidly due to leverage. Between 74-89% of retail investor accounts lose money when trading CFDs. You should consider whether you can afford to take the high risk of losing your money.
AvaTrade :
best forex broker for news trading overall
AvaTrade is a great broker for news trading because of its fixed spreads.
AvaTrade's fixed spreads allow for fixed costs even during times of higher volatility.
At AvaTrade, fixed forex spreads start at 0.9 pips (0.6 pips for professionals).
With AvaTrade you can trade forex on MT4 with a minimum deposit of $100.
79% of retail investor accounts lose money
IC Markets is an ECN forex broker for news trading.
IC Markets offers numerous services for news trading, including a detailed economic calendar and a top-rated news blog for further market analysis.
In order to open an account with IC Markets, a minimum deposit of $100 is required.
Forex spreads on IC Markets start from 0 pips.
74-89% of retail CFD accounts lose money
Pepperstone is an ECN broker that allows news trading on MT4, MT5, or cTrader.
Pepperstone offers is its informative videos where they discuss the trading strategies used by market experts, such as Kathy Lien.
Pepperstone's trading accounts are available with a minimum deposit of $200.
Pepperstone spreads start at 0 pips with an average of 0.09 pips on the EUR/USD pair.
74-89% of retail investor accounts lose money when trading CFDs
XTB :
best news trading platform
XTB is good for news traders who want to trade forex on the go.
XTB offers a great mobile app comprehensive with press releases and a news feed.
On XTB, traders can trade over 40 forex pairs with spreads from 0 pips, and a total of 5,200 financial instruments.
XTB doesn't require a minimum deposit to open a trading account.
79% of retail investor accounts lose money
Admirals has an excellent trading blog and news trading section.
Every year Admirals does an overall market review, highlighting key areas traders should watch as the year progresses.
Admirals' spreads start from 0 pips on forex, and they make available over 4,000 assets to their traders.
Admirals require a minimum deposit of $100.
76% of retail investor accounts lose money
eToro :
best for social trading
eToro is a good broker for trading news because of social trading.
With eToro's social trading, it is possible to interact with other traders to exchange views on the market.
eToro's trading platform also includes a news section for each asset, where news is posted.
eToro offers 1 pip forex trading.
eToro allows trading of over 1,000 financial instruments in total.
77% of retail investor accounts lose money
FxPro :
most flexible forex broker
FxPro is also a great choice for trading news offering in-depth analysis throughout most of the week.
FxPro requires a $100 minimum deposit to open an account.
On FxPro forex spreads start from 0 pips.
72.87% of retail investor accounts lose money
XM :
lowest minimum deposit broker
XM's economic calendar is very detailed and is one of the best for news traders.
$5 is required to open a real account on XM.
The trading costs and spreads on XM start from 0 pips.
77,37% of retail investor accounts lose money
HF Markets is the best option for news traders who just want small bites of information and are not too interested in the in-depth overall analysis.
HF Markets is excellent at releasing this information quickly and efficiently, often only minutes apart from one another.
HF Markets provides fast, effective order execution and a broad range of account types with a minimum deposit of $0.
70.51% of retail investor accounts lose money
RoboForex offers a forex analysis & forecasts section with economic analyses published throughout the day.
RoboForex is popular for its low spreads from 0 pips and a low minimum deposit of just $10.
RoboForex also has great value rebates worldwide.
61.41% of retail CFD accounts lose money
Is Trading News Risky?
Deciding if trading the news is risky, is something that only you can decide, though it is something that everyone looks out for, and a very popular time to trade markets regardless of if the news is good or bad. When news is released, one thing that is certain is the markets will be volatile and move in either direction during the news.
If you can interpret the news and direction of the market, then you could be left in a very good position. Just be careful because a misinterpretation could be costly, and be mindful that due to the volatility, spreads may be higher, and the possibility of slippage does exist.
Important Forex Broker News Trading Characteristics
Guaranteed execution of pending orders: A pending order when you ask the broker to open your position only at a certain time and/or conditions. During moments of high volatility, the broker's servers may not be efficient enough to process your order. So it's important that the broker's servers are fast enough.
Low spreads: During these moments of high volatility, spreads may be wider than normal. This means that you will pay more money to open a position regarding an asset that is suffering or benefiting from news.
No requotes: A requote happens when the price you asked for is not available, so the broker opens a position with the closest available price you have asked for. Forex brokers with a good pool of liquidity providers can usually avoid this issue.
How to Trade News in the Stock Market
With stocks there are 4 type of news you should look for:
Earnings reports: earning reports are published periodically. When the company meets their earning expectation for the quarter (or does even better than expected), stock prices usually raise and vice-versa
Economic News: when a company acquires a competitor, or when it invests money into something. A company investing is, usually, a good sign.
Non-Economic News: something regarding the company that may scare the investors, for example the Cambridge-Analytica Scandal that involved Facebook. This type of news is one the most traded, because it doesn't hit the "value" of a company, but hits the emotional side of the investors.
Geopolitical News: not related specifically to a company. When news is negative, the markets may suffer. For example a middle east crisis, tensions among two or more countries, pandemics, etc.
Pros and Cons in Trading News
Of course, like everything else in the sector and forex trading world, there are good and bad points to come if you decide to trade the news.
Pros
Trading the news can bring around great opportunities to enter the market just before a major move.
Trading the news is something that can reward your study and knowledge if you follow the news on the industry. You can be prepared to make your move.
Cons
Trading during these times is to trade during periods of high volatility. That in itself brings around an increased risk for you.
During these times, the markets will tend to be more volatile, and with that, spreads can go higher than usual.
---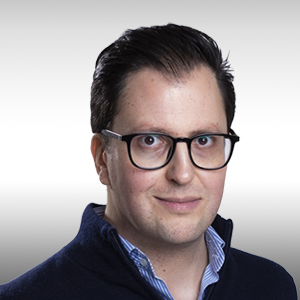 About The Author
Filippo Ucchino
Co-Founder - CEO - Broker Expert
Filippo is the co-founder and CEO of InvestinGoal.com. He has 15 years of experience in the financial sector and forex in particular. He started his career as a forex trader in 2005 and then became interested in the whole fintech and crypto sector.
Over this time, he has developed an almost scientific approach to the analysis of brokers, their services, and offerings. In addition, he is an expert in Compliance and Security Policies for consumers protection in this sector.
With InvestinGoal, Filippo's goal is to bring as much clarity as possible to help users navigate the world of online trading, forex, and cryptocurrencies.
Best Forex Brokers for Trading News in 2023
Related Top10
---