10 Best ECN Forex Brokers for 2023
ECN brokers refer to a type of brokerage that uses Electronic Communication Networks (ECNs) to provide its clients with direct access to other participants in the markets.
An ECN is a computer-based system that facilitates trading of financial products outside of traditional stock exchanges. ECNs bring together buyers and sellers and make it possible for them to execute trades directly with each other without the need for an intermediary, such as a broker or dealer.
ECN brokers are primarily used in the Forex (foreign exchange) market, which is decentralized and lacks a central exchange.
In forex trading, ECN forex brokers connects traders directly to liquidity providers, allowing for immediate and automatic trade execution without dealer intervention. ECN brokers aggregate multiple price feeds, offering tighter spreads, faster execution, and reduced trading costs, while charging a commission for their services.
ECN brokers are often confused with STP (Straight Through Processing) brokers, with whom they share many similarities but also distinct differences. ECN brokers connect traders directly to multiple liquidity providers and show an order book with available bid and ask prices, usually offering tighter variable spreads but charging a commission. In contrast, STP (Straight Through Processing) brokers send client orders directly to selected liquidity providers without intervention and don't provide order book visibility.
In this article we have collected and analysed the best ECN brokers and ECN forex brokers specifically.
In order to rank the best ECN brokers, we took a multitude of factors into consideration:
The presence of ECN accounts
The quality of order execution
The number of trading services offered
The number of liquidity providers
The trading platforms offered
The possibility of using EAs and use scalping techniques
What are the best ECN brokers?
Below our curated list of the most popular and favourable true ECN brokers and ECN forex brokers in particular, with details of features and characteristics.
It is a broker of choice for scalpers and algorithmic traders due to its valuable ECN features
With its Razor ECN account, it is known to offer very low spreads starting from 0 pips, with an average spread of 0.09 pips on the EUR/USD pair.
The broker charges a commission of $6 per lot traded, and allows you to open forex positions of up to 100 lots.
The ECN razor account can be used with the cTrader platform, which supports automatic trading and VPS connections.
Professional traders, in addition to having access to leverage up to 1:400, will also benefit from a rebate program depending on the amount of lots traded.
74-89% of retail investor accounts lose money when trading CFDs
With Admirals you will be able to open ECN accounts on MT4 and MT5 in over 10 currencies, making this broker great for avoiding conversion fees.
Additionally, Admirals offers add-ons to increase the capabilities of MetaTrader with additional indicators and order monitoring systems.
With over 40 forex pairs available, Admirals offers spreads as low as 0 pips with a $6 commission per lot.
For active traders, the commission per lot can drop to as low as $3.6.
As with other brokers, Admirals also allows the use of VPS and trading robots.
76% of retail investor accounts lose money
FP Markets is an ECN broker that focuses on offering an efficient, high liquidity forex service that processes orders within an average of 40ms.
With an FP Markets RAW ECN account, the trader will have access to over 70 forex pairs with spreads as low as 0 pips and a $6 commission per lot.
The broker makes MT4 and MT5 available for this type of account, with the webtrader platform also available for further choice.
While international traders have access to a leverage up to 1:500, European and Australian non-professional traders will be able to use leverage up to 1:30.
74-89% of retail CFD accounts lose money
Vantage :
best ECN broker for expert traders
With Vantage you will be able to choose two ECN accounts, namely the Raw and the Pro.
Spreads start at 0 pips, but ECN fees range from $6 per lot, to $3.50 per lot on the Pro ECN account.
Both can be used on either MT4 or MT5, and can be opened with a total of nine account currencies.
The maximum leverage goes up to 1:500, while it is 1:30 for Australian clients.
74-89% of retail CFD accounts lose money
Dukascopy :
great ECN service for professional traders
Dukascopy is a Swiss bank that also offers an ECN service focused on professional clients.
With a deposit of $100,000, Dukascopy will provide its FIX API, and protect the client's account in case of default up to a maximum of CHF 100,000.
However, ECN accounts are also available from $1000 ($100 for EU clients), and can be opened in over 20 different currencies.
The platform used by the broker is SWFX, owned by Dukascopy.
Commissions per lot start at $8, but are progressively reduced to $3 depending on the volume traded.
83% of retail CFD accounts lose money
RoboForex offers an ECN solution for algorithmic traders.
RoboForex ECN account can be opened on MT4, MT5, cTrader, but also on rTrader, the broker's proprietary platform.
On rTrader you will be able to easily set up robots for automatic trading.
Spreads start at 0 pips, with a low commission per lot of $4 and a maximum volume of 500 lots on open positions.
For European clients the maximum leverage is up to 1:30.
For international traders the leverage is up to 1:500 for all platforms except cTrader (1:300). In addition, the broker makes bonuses available at account opening.
61.41% of retail CFD accounts lose money
FBS :
best low-spread ECN solution
FBS ECN account solution is known to offer negative spreads from -1 pip.
However, this service is not available to European traders.
With the ECN account, commissions per lot start at $6.
The broker does not offer micro-lots as the minimum executable order starts at 0.1 standard lots. The maximum executable order, on the other hand, is 500 lots.
To open an ECN account, FBS requires a deposit of $1000.
74-89% of retail CFD accounts lose money
GO Markets is one of the ECN brokers with the deepest liquidity.
Their spreads, which start at 0 pips, are aggregated from over 20 liquidity providers.
Their commissions per lot are similarly low, starting at $4 per lot traded.
For traders who meet the requirements, GO Markets offers a free VPS.
The broker offers both MT4 and MT5 to its clients.
62% of retail CFD accounts lose money
HF Markets through their HF Zero account offers ECN Raw spreads from 0 pips, and a $6 commission per each lot traded
With HF Markets it will be possible to use this type of account on MT4, MT5, and also in the Web platform.
Although the minimum trading size is 0.01 lots, HF allows more experienced traders to go up to 60 standard lots per position, and 500 lots in total.
For algorithmic traders, it will be possible to download and use robots and EAs
70.51% of retail investor accounts lose money
LCG :
best high-volume trading ECN broker
LCG only enables the ECN service to traders who deposit at least $10'000 into the account and request it from customer support.
However, the service offered includes excellent liquidity, spreads as low as 0 pips and no requotes.
Trading takes place not only on MT4, but also on the broker's proprietary platform "LCG Trader".
76% of retail investor accounts lose money
What is an ECN forex broker?
ECN stands for Electronic Communications Network. Essentially, an ECN broker connects users within this network so they can trade assets directly with the financial markets. It effectively expedites the order execution process and makes it much more transparent at the same time.
Due to this, a real ECN forex broker is considered as both an STP (Straight Through Processing) and NDD (No Dealing Desk) broker, due to the fact that ECN execution provides no interference with the trading process whatsoever. In this sense, ECN brokers are considered opposite to Market Maker brokers or DD (Dealing Desk) brokers, which provide both buy and sell quotes, essentially "making the market" by taking the opposite position of their clients' trades
ECN forex brokers provide high speed, no interference efficiency and a great combination of low spreads with some of the fastest execution speeds in the industry.
What are the differences between ECN and STP brokers?
Both ECN (Electronic Communication Network) and STP (Straight Through Processing) brokers offer a form of direct market access and aim to reduce the potential for conflicts of interest. However, they operate differently:
Order Execution:
ECN: Connects traders directly to liquidity providers, showing the order book with available bid and ask prices.
STP: Sends client orders directly to liquidity providers without intervention, but doesn't provide the order book visibility.
Pricing:
ECN: Offers variable spreads, often tighter, but may charge a commission.
STP: Usually offers no-commission trades but with slightly wider spreads.
Counterparty:
ECN: Trades are executed against multiple market participants like banks, funds, and other traders.
STP: Trades are executed against selected liquidity providers only.
Depth of Market:
ECN: Provides a view of market depth, showing volume and prices available.
STP: Doesn't typically offer a view of market depth.
Potential for Conflict of Interest:
ECN: Reduced, as brokers profit mainly from commissions, not from traders' losses.
STP: Generally reduced, but depends on the broker's relationship with its liquidity providers.
In reality, the differences between ECN and STP brokers can be subtle, with some brokers offering a combination, sometimes labeled as "ECN/STP brokers".
What are ECN liquidity providers?
ECN liquidity providers are those who provide the prices to the broker which in turn can be offered to traders. Forex brokers will typically choose the best of these prices from their multiple liquidity providers to supply in their Electronic Communication Network.
It is not uncommon for a top forex broker to have multiple liquidity providers, which allows them to have an increased level of liquidity, and in turn, offer the most stable, consistent, and lowest pricing on the forex market to their traders.
Overall then, we can see that ECN trading relies not only on the brokers to create a great experience, but also on the performance and offerings of each liquidity provider.
ECN account vs standard account
There are several key differences between an ECN and a standard trading account:
Low Forex spreads: ECN spreads usually start from 0 pips. While many of the top forex brokers may also supply low and competitive spreads on a standard account, the spread usually starts from 1 pip or higher in many cases.
No requotes and slippage: The deep liquidity offered by ECN brokers, combined with the speed of execution for orders across the networks, means there are no requotes needed and occurrences of slippage are extremely rare.
Commissions per lot: Since they often offer a considerably lower spread, ECN brokers usually do charge a small commission per every standard lot traded. This typically starts from around $3 per lot traded with many major forex brokers still staying very competitive on this point.
Order execution delay: As mentioned, the ECN order execution is lightning fast. This means there is no delay in completing the order making it the perfect model for clients like scalpers.
Safety and transparency: ECN brokers, thanks to their own STP and NDD nature, cannot manipulate the market. They are almost completely uninvolved other than facilitating the network meaning they are a safe and transparent way to trade.
Minimum deposit: The minimum deposit can be a little higher for ECN broker accounts. This means you are usually looking at a $200 or higher minimum deposit, though there are some exceptions.
Why are ECN brokers recommended for scalpers?
ECN brokers are ideal for scalping technique due to scalpers relying on very small market movements. They must get in and out of the market quickly, meaning ECN's lightning fast execution is a huge benefit. In addition, the tight spreads are also necessary along with the stability that the deep liquidity can provide.
ECN accounts therefore, have all of the key components that a scalper will look for and need if they are to operate successfully. Another key requirement for a scalper to exploit the small market movements is the availability of trading with brokers with high leverage. Typically, a leverage amount between 10:1 and 20:1 is enough to balance risk and reward for many.
Obtaining leverage in Europe and the UK under the FCA, ESMA and ASIC regulations, brokers can offer a maximum leverage of 30:1 on major forex pairs. If you are trading from outside this area though, that amount can increase. One example of this is South Africa where well-regulated brokers can provide their clients up to 400:1 leverage on major forex pairs.
If you want to open an ECN scalping account, benefit from our analysis of the best ECN scalping forex brokers in the industry before investing.
What is the best ECN forex trading platform?
The final component to consider, and a key ingredient when choosing your ECN forex broker, is the ECN forex trading platform. If you are a scalper, then generally speaking, cTrader is the best for this. It is usually favored as a top ECN trading platform by brokers and traders alike.
cTrader brings all the positive points of MetaTrader but is generally considered, for scalping, to be more efficient in order execution. This is the reason that many top ECN brokers offer cTrader as an option.
That being said, if the execution speed is not your biggest concern, and you just want to trade forex with an ECN broker and benefit from a tight spread, then MT4 is an ideal forex trading platform for you to choose.
If you need an ECN broker with this specific feature, you can utilise our round-up of the best MT4 ECN Forex Broker choices that may suit your needs.
ECN forex brokers list
WARNING
CFDs are complex instruments and come with a high risk of losing money rapidly due to leverage. Between 74-89% of retail investor accounts lose money when trading CFDs. You should consider whether you can afford to take the high risk of losing your money
Pros and cons
Here are some of the key pros and cons to consider when it comes to using ECN/STP brokers:
Pros
The trading costs with these ECN/STP brokers is generally lower overall.
Lightning fast order execution speed is always on offer with these ECN brokers featured.
Due to their minimum involvement, they are often some of the safest, and most transparent brokers to trade with.
Cons
Trading is highly influenced by the liquidity providers quality, how many liquidity providers they have, and the prices they can provide.
Minimum deposits for ECN accounts may be higher than the average you would find with a standard account. This can limit availability for newer or casual traders.
---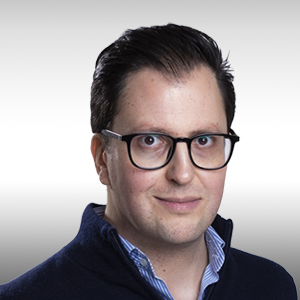 About The Author
Filippo Ucchino
Co-Founder - CEO - Broker Expert
Filippo is the co-founder and CEO of InvestinGoal.com. He has 15 years of experience in the financial sector and forex in particular. He started his career as a forex trader in 2005 and then became interested in the whole fintech and crypto sector.
Over this time, he has developed an almost scientific approach to the analysis of brokers, their services, and offerings. In addition, he is an expert in Compliance and Security Policies for consumers protection in this sector.
With InvestinGoal, Filippo's goal is to bring as much clarity as possible to help users navigate the world of online trading, forex, and cryptocurrencies.
10 Best ECN Forex Brokers for 2023
Related Top10
---