How Do Forex Brokers Cheat Traders? - Full Guide
If you have checked out our best forex brokers in the world listing then you will have a great range of choices among some of the most trusted brokers in the industry.
Forex scams can happen though. To this end, it is important you know how forex brokers cheat traders.
While remembering this is only a very small portion of brokers, we will guide you step-by-step on how most common scams can happen so you can spot a broker scam and keep yourself safe.
Let's take a closer look.
How forex brokers cheat traders: The steps of a forex scam
Here are some of the most typical steps in a forex broker scam and the things you should watch out for.
1. The Forex Broker Reaches Out
A forex broker reaching out, typically through cold calling you, is a big red flag. A regulated broker or typically any regulated financial firm, cannot and will not just contact you out of the blue.
2. They Explain the service in detail
Typically, a scam broker may tell you one of two things about the account. They often say that they offer a managed account, in which a fund manager will take care of your money and you et the profit, or that a retail account is offered for you only, and that with the retail account you are the only owner.
3. They promise huge returns
A common promise of a scam broker operation is to promise huge returns in a short period. This is simply just not realistic and is a big indicator of a scam in the works.
4. They ask for a deposit
Usually, a scam broker will ask you for a relatively low deposit. This could be something around $100 to ensure you make a deposit and can see the results.
The broker will also usually request bank transfers only, since these are more difficult to reverse and get your money back. These funds usually end up in tax havens making it even more difficult to identify sources and get your money back.
5. They show you rigged results
As the scam continues, you may well see impressive results on your account. These accounts and results are fake though and the accounts are usually rigged with fake prices and platforms designed to simply show you impressive, but not real results.
6. They ask for more deposits
With the fake results shown, brokers will then try to convince you to deposit more, again by bank transfer. They are hoping you believe the fake results shown though the reality is your money is already gone.
7. Withdrawing money becomes impossible
When it then comes to making a withdrawal, there will be a range of excuses and difficulties used. These could be long processing times, fake technical issues, and others.
Regulated forex brokers use segregated bank accounts so they can't directly access clients money. This means, with a real broker you can easily withdraw funds when you need to.
3 Rules to spot cheating forex brokers
Here are some of the main red flags to look out for in keeping yourself safe from a cheating forex broker.
Cold Calls: when the broker calls you
Cold calling is a big one. If you are already a customer of a bank or other financial firm, they may call you to update you on services or other points, but if you are not a customer, these companies, including forex brokers, can't do that.
Brokers can advertise themselves just through ADs (because they can be checked and see if they are misleading). That's why many brokers or financial firms are buying sponsorships with football teams or racing teams, but they will not cold-call customers.
Misleading Statements: huge profits and more
If it sounds too good to be true, it usually is. The same is true of forex broker promises of safe profits, guaranteed returns, and easy fast profits. These are not things that a legit broker will promise and should come as a big warning sign.
Lack of information: keep your eyes open
Most scam brokers will lack information and detail beneath the surface. This means you should check out their website and generally do a little bit of double-checking on what they tell you.
There are many ways that you can double-check a forex broker regulation for example. This can be done in just a few steps through almost every regulator in the world as they will usually have their own website and database you can check on regulated brokers.
5 forex brokers to avoid bad surprises
Thankfully there are many great and very well-respected forex brokers out there. We have listed some of these below that also offer excellent demo accounts that are free to use and with no future obligation to deposit real money. These can be a great starting point for trading.
| Broker | Regulated by | Demo Account | Read the review | Broker Website |
| --- | --- | --- | --- | --- |
| Pepperstone | CySEC, FCA, ASIC, DFSA, CMA, SCB | Yes | Pepperstone Review | Visit Pepperstone (74-89% of retail investor accounts lose money when trading CFDs) |
| eToro | CySEC, FCA, ASIC, SEC | Yes | eToro Review | Visit eToro (77% of retail investor accounts lose money when trading CFDs with this provider. You should consider whether you can afford to take the high risk of losing your money.) |
| Forex.com | FCA, ASIC, NFA, CFTC, CIRO (former IIROC), CIMA | Yes | Forex.com Review | Visit Forex.com (73% of retail CFD accounts lose money) |
| Oanda | FCA, ASIC, NFA, CIRO (former IIROC), MAS, JFSA | Yes | Oanda Review | Visit Oanda (73.5% of retail CFD accounts lose money) |
| IG Markets | FCA, ASIC, NFA, MAS, JFSA, FINMA, DFSA, NZFMA, BMA | Yes | IG Markets Review | Visit IG Markets (70% of retail investor accounts lose money when trading spread bets and CFDs with this provider. You should consider whether can afford to take the high risk of losing your money.) |
---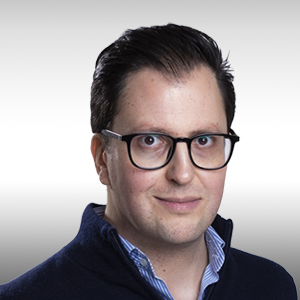 About The Author
Filippo Ucchino
Co-Founder - CEO - Broker Expert
Filippo is the co-founder and CEO of InvestinGoal.com. He has 15 years of experience in the financial sector and forex in particular. He started his career as a forex trader in 2005 and then became interested in the whole fintech and crypto sector.
Over this time, he has developed an almost scientific approach to the analysis of brokers, their services, and offerings. In addition, he is an expert in Compliance and Security Policies for consumers protection in this sector.
With InvestinGoal, Filippo's goal is to bring as much clarity as possible to help users navigate the world of online trading, forex, and cryptocurrencies.
How Do Forex Brokers Cheat Traders? – Full Guide
Related Guides
---