6 Best CIRO (former IIROC) Regulated Forex Brokers for 2023
A CIRO forex broker refers to a forex (Foreign Exchange) brokerage firm which is regulated and authorized by the Canadian authority called Canadian Investment Regulatory Organization (CIRO).
The Canadian Investment Regulatory Organization (CIRO) is the national regulatory organization responsible for overseeing all investment and trading activities in Canada. The Organization was founded in 2023 through the merger of the Investment Industry Regulatory Organization of Canada (IIROC) and the Mutual Fund Dealers Association of Canada (MFDA).
In turn, the Investment Industry Regulatory Organization of Canada (IIROC) is the result from the merger of the Investment Dealers Association of Canada (IDA) and the Market Regulation Services Inc.
The CIRO is responsible for setting and enforcing rules with transparency, integrity, and fairness regarding the proficiency, business, and financial conduct of all firms trading within Canada.
In order to rank the best CIRO (former IIROC) brokers we have taken into consideration a range of factors including:
An active CIRO (former IIROC) license;
The commissions charged on forex;
The general quality of the broker;
The deposit/withdrawal currencies accepted.
What are the best CIRO (IIROC) Forex Brokers?
Below is our curated list of the best forex brokers regulated by the CIRO (former IIROC), with details and information about the regulation, the features, and the characteristics.
Warning
CFDs are complex instruments and come with a high risk of losing money rapidly due to leverage. Between 74-89% of retail investor accounts lose money when trading CFDs. You should consider whether you can afford to take the high risk of losing your money.
Forex.com is regulated by CIRO as FOREX.com Canada Limited.
Available in the whole of Canada except Alberta where only accredited investors are eligible for trading online.
Forex.com under CIRO provide access to nearly 3,000 assets for canadian traders including more than 80 forex pairs charging spreads from 0.8 pips on EUR/USD.
Unfortunately, CAD is not selectable as a base currency nor is french as the website language, apart from some document sheets.
There is no local office in Canada, instead the registered office is in Bedminster One, 135 US Hwy 202/206, Suite 11, Bedminster NJ 07921.
73% of retail investor accounts lose money
AvaTrade provides its services in Canada through Frieberg Direct, a division of Friedberg Mercantile Group Ltd., member of CIRO, and holder of the trading accounts.
Traders from Alberta need to be qualified as accredited investors to open an account with AvaTrade.
The website is provided both in English and French.
AvaTrade under CIRO offers a hundred tradable assets all as CFDs including more than 30 forex pairs.
AvaTrade charges only fixed spreads and on forex, these starts from 0.6 pips for the EUR/USD.
CAD is accepted as the account currency and you need to deposit 300 CAD to open an account, though if you opt for a USD account then only $250 is required.
79% of retail investor accounts lose money
FXCM :
top service quality
FXCM operates in Canada through an CIRO member, Friedberg Direct.
Just like the above case of AvaTrade, FXCM doesn't own a local office in Canada but is still able to provide services to all residents. As always, traders from Alberta must be classified as accredited investors.
The only language available on the website is English.
The FXCM CIRO entity provides fewer assets than competitors with around 100 CFD assets of which more than 40 are forex pairs with spreads from 0.2 pips on EUR/USD.
The active trader program is designed for high-volume traders with at least $50 million traded monthly and a balance of $25,000. These traders can reduce spread costs by up to 60%.
Traders can deposit funds and open accounts in both USD and CAD though the minimum deposit to open any new account is 5,000 CAD or USD.
70% of retail investor accounts lose money
Oanda :
best for beginner traders
OANDA (Canada) Corporation ULC is the entity regulated in Canada by the CIRO.
Canadian traders will find access to 120 CFDs of which more than 70 are forex pairs.
Spreads on forex start from 1 pip on EUR/USD while the leverage available is up to 1:50 as imposed by the CIRO.
CAD is accepted both as the account currency and for deposits.
Oanda is available both in English or French for all Canadian traders except those from Alberta that require to be classified as accredited investors to register with the broker.
Local office is situated in Toronto, Ontario.
CFDs are not available to residents in the United States
CMC Markets Canada Inc. is the Canadian entity of the broker regulated by CIRO.
Trade over 10.000 financial instruments including more than 330 forex pairs with spreads from 0.7 pips.
Cash rebates program for Canadian traders who trade at least $10 million per month in order to get up to 20% discount on spread.
The Canadian dollar is eligible for deposits and along the USD is the base currency of your account.
CMC Markets CIRO is available in every province, however in Alberta it is available to accredited investors only. Canadian residents however can't choose french.
The local registered office of the broker is in Toronto, Ontario.
78% of retail investor accounts lose money when spread betting and/or trading CFDs with this provider.
Interactive Brokers is a regulated dealer in Canada by CIRO as Interactive Brokers Canada Inc.
The Canadian dollar (CAD) is among 23 currencies for account funding and serves as the base currency for accounts as well.
Traders here have access to more than 100 global markets for around 7,000 assets of which you can trade more than 100 forex pairs at low spreads since they start from 0.2 pips on EUR/USD.
Being compliant with the CIRO, the broker is able to accept traders from all of Canada but the province of Alberta where only accredited investors can apply.
Canadian traders have the choice of English or French for the language of the website.
Local office of the broker is situated in Montréal, Québec.
74-89% of retail CFD accounts lose money
CIRO Regulated Forex Brokers Comparison
Here's the final comparison between the 6 brokers above. As you can see, none of them accepts retail clients from Alberta, and this is due to the strict regulatory environment of the region (which can be somewhat compared to Belgium within the European ESMA area). Check our post on how to trade forex in Alberta if you're a resident of that region.
How does CIRO work?
The CIRO operates in a similar faction as other top financial regulatory bodies. It provides the following functions in the financial market.
Promotes growth of the Canadian financial market;
Protects customers;
Offers financial oversight for firms.
Besides this, the purpose of the CIRO is to inspire confidence while deterring wrongdoing in the market. As a leading-edge securities regulator, it creates a conducive culture that attracts and retains high-quality service in the financial market. As a forex trader, the CIRO serves as a body that regulates the activities of forex trading. Here is a link to check the verified Canada forex brokers approved by CIRO.
What are the characteristics and benefits of CIRO?
As a broker, being enlisted as a regulated broker means you have the legal right to offer different derivative products. Furthermore, all regulated brokers offer leverage up to 1:50 when trading.
Also, the Canadian Investor Protection Fund (CIPF) offers limited protection for property held by a member firm on behalf of an eligible client peradventure the member firm becomes insolvent. Another vital benefit of the CIRO is that securities are held in segregation by a Dealer member for a client. However, members are not protected from any negative balance.
What are the prohibitions with CIRO?
While other countries have restrictions in most trading financial instruments and derivatives, Canada allows most of these assets. It allows Spread Betting, which is banned in the USA, EU, and other countries, thereby allowing traders to trade whatever asset they desire.
Nevertheless, the CIRO doesn't allow any broker to trade binary options, which is the only restriction in terms of tradable assets. All brokers have the license to offer other types of options.
Differences between CIRO Regulated and CIRO Licensed Brokers
To be a regulated forex broker in Canada, you need to have an CIRO license. However, a licensed broker offers its services through a local regulated broker. For instance, AvaTrade and FXCM can offer their services to Canadians through Friedberg Direct.
Nevertheless, some brokers are neither CIRO regulated or licensed that operate in Canada. While it is possible, these broker faces limitations because they still need permission from each regional regulator to operate effectively. Remember, the CIRO inspects and oversees all Canadian regional regulators.
Process to know if a broker is CIRO regulated
Whether you are a new or experienced trader in Canada before you start trading, you should verify if a broker is regulated or not. While several websites provide information in this regard, the only verified source you can use is the CIRO website.
You can confirm by using the search tab on the website to see the list of regulated brokers. All you need is the broker's business name, and every information regarding the broker will pop up for you to see.
How does CIRO intervene in case of financial abuse?
Several discrepancies come to play in the financial market. Finding a win-win solution for both parties is essential. The CIRO uses discretionary power to issue fines and ban brokers who don't adhere to the body's regulations. That according to the scale and severity of the issue, a broker might have its membership revoked temporarily or permanently.
How CIRO can help you
The CIRO allows you to identify any illegal broker in Canada. Furthermore, the CIRO websites contain a list of approved forex brokers permitted to trade forex. However, if you discover any unlawful forex broker, you can inform the body to investigate the matter. You can navigate to the "Inquiries & Complaints" section to lay your complaint on the website.
---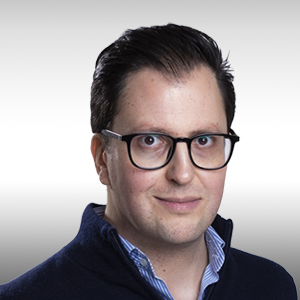 About The Author
Filippo Ucchino
Co-Founder - CEO - Broker Expert
Filippo is the co-founder and CEO of InvestinGoal.com. He has 15 years of experience in the financial sector and forex in particular. He started his career as a forex trader in 2005 and then became interested in the whole fintech and crypto sector.
Over this time, he has developed an almost scientific approach to the analysis of brokers, their services, and offerings. In addition, he is an expert in Compliance and Security Policies for consumers protection in this sector.
With InvestinGoal, Filippo's goal is to bring as much clarity as possible to help users navigate the world of online trading, forex, and cryptocurrencies.
6 Best CIRO (former IIROC) Regulated Forex Brokers for 2023
Related Top10
---