Best Forex Brokers with Low/No Minimum Deposit 2023
The "minimum deposit" of a forex (foreign exchange) brokerage firm refers to the smallest amount of money that a trader needs to deposit in their trading account before they can start trading.
This amount varies from one brokerage to another and can depend on several factors such as:
the type of account chosen by the trader
the brokerage firm's policies
the regulatory environment.
Some forex brokers may allow traders to open accounts with as little as $1, while others may require minimum deposits of several thousands of dollars.
The minimum deposit is sometimes confused with the minimum investment. The "minimum investment" refers to the smallest amount you can invest in a particular financial instrument or trading position. For example, a forex broker might have a minimum trade size requirement such as 1 mini lot (0.1 lots) or 1 micro lot (0.01 lots).
In this article, we have grouped some of the best forex brokers that require a low minimum deposit, or no minimum deposit.
To compile this ranking, we took these factors into consideration:
A minimum deposit of less than $25
The ability to open trading orders even with low amounts of money
The overall quality of the broker.
Round-up
Warning
CFDs are complex instruments and come with a high risk of losing money rapidly due to leverage. Between 74-89% of retail investor accounts lose money when trading CFDs. You should consider whether you can afford to take the high risk of losing your money.
What are the lowest minimum deposit forex brokers?
Pepperstone offers trading accounts with low minimum deposits.
The minimum deposit offered by Pepperstone starts at $0 on Razor and Standard accounts.
With Pepperstone's Razor accounts, it is possible to trade with very low spreads starting at 0 pips and averaging 0.09 pips on EUR/USD.
74-89% of retail investor accounts lose money when trading CFDs
FBS offers a low minimum deposit on its Standard and Micro accounts.
FBS's Cent account requires a minimum deposit of $1 (or $10 for European customers).
In contrast, FBS's Micro account requires a minimum deposit of $5 but is not available in Europe.
With FBS's Cent account, one can take advantage of the low minimum deposit by trading nano lots (0.0001 standard lots), while the Micro account offers trading on micro-lots (0.01 standard lots).
74-89% of retail CFD accounts lose money
XM offers three account types with a minimum deposit of $5.
The XM Micro account allows trading forex and other assets with nano lots.
The XM Standard account offers classic trading with micro-lot offerings.
XM Zero account offers micro-lots, but unlike the XM Standard account has lower spreads.
Deposits to XM do not charge additional fees.
77,37% of retail investor accounts lose money
Axiory requires a low minimum deposit of $10 on all its accounts.
All Axiory accounts allow micro-lots to be traded at very low spreads, with leverage as low as 1:400 or 1:777 depending on the account chosen.
On Axiory forex spreads start at 0.3 pips, and it offers a good choice of platforms with MT4, MT5, and cTrader depending on the type of account.
(Your capital is at risk)
The minimum deposit at eToro starts at $50 for British customers, and for customers in some other European countries. For everyone else, it is generally $200.
eToro allows forex trading with micro-lots.
On eToro you can take good advantage of the minimum deposit on cryptocurrencies and stocks, which are available fractional from $10.
With eToro you should keep in mind that deposits made in currencies other than USD may charge currency conversion fees.
77% of retail investor accounts lose money
Capital.com has a $20 minimum deposit for all customers if you deposit by credit card.
Depositing by wire transfer at Capital.com requires a minimum deposit of at least $250.
Capital.com allows trading with micro lots, and its spreads start at 0.6 pips.
84% of retail CFD accounts lose money
Trading 212 allows you to open a real account with a minimum deposit ranging from $1 to $10.
For $1 you can open the Trading 212 Invest account that allows you to trade fractional stocks and ETFs.
For $10 you can open the Trading 212 CFD account that allows you to trade a large number of CFDs with micro-lots.
83% of retail investor accounts lose money
XTB does not require a minimum deposit to open a real account.
More than 5,000 financial instruments can be traded on XTB's xStation 5 platform.
XTB's spreads start as low as 0.8 pips.
XTB allows forex trading with micro-lots.
79% of retail investor accounts lose money
Oanda does not require a minimum deposit to open a real account.
Oanda allows traders to open positions on forex and other financial instruments with pennies.
Deposits on Oanda can be made by wire transfer, credit cards, and eWallets.
Oanda does not charge commissions on deposits in most cases.
Oanda charges spread as low as 1 pip, and 0 pips on the Oanda Core account.
CFDs are not available to residents in the United States
RoboForex offers four accounts with minimum deposits of $10.
The RoboForex Prime and RoboForex ECN accounts allow trading forex and other assets with spreads as low as 0 pips.
The RoboForex ProCent account allows trading with nano lots so as to take full advantage of the low minimum deposit.
The RoboForex Pro account is the most flexible as it allows trading on 4 different platforms with high leverage.
61.41% of retail CFD accounts lose money
Why a minimum of 0$ deposit is not the only thing to consider
Conducting an in-depth technical analysis in search of a broker with no minimum deposit or a low one is not all you should think about though.
You should also consider the fact that you will likely be trading with some kind of leverage. This and other factors can really help determine the best broker choice for your forex trading future.
In fact, the best situation for you is one where you have a minimum deposit broker that also allows you to trade with a minimum trade size. This is something we will get into more at the end of the post.
For now, let's take a look at the very best forex brokers with low or no minimum deposit.
Why is lot size important with low deposits?
You may be wondering why the lot size has been mentioned frequently and why this may impact you as a trader.
The fact is that if you are a European-based forex trader, it has become very difficult to have a low minimum deposit and be able to trade significant amounts within the standard trading accounts that this opens up. This is all due to the 30:1 leverage limitation placed by regulators in Europe. For example, in order to invest $1 in a Micro lot (1000 units), you would need minimum leverage of 1000:1.
So, if you don't have leverage, the only solution is to have the smallest trading sizes available.
Some brokers will allow you to open positions for 0.1 nano lots (basically 1/100 of a micro lot), which translates in minimum leverage terms to 10:1.
The only solution that you have available for really low deposit trading if nano lots are not available is unfortunately just to step up your deposit a little more. In these cases as a forex trader, $50 is typically sufficient although it depends on the asset.
With all of that said, given the number of broker options available, it is still very much possible for European traders, even those constrained by strict 30:1 leverage to experience very low deposit trading in the forex market and others.
---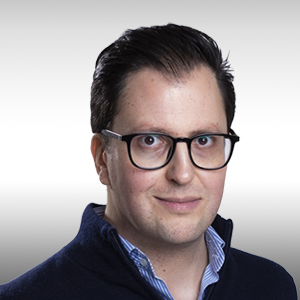 About The Author
Filippo Ucchino
Co-Founder - CEO - Broker Expert
Filippo is the co-founder and CEO of InvestinGoal.com. He has 15 years of experience in the financial sector and forex in particular. He started his career as a forex trader in 2005 and then became interested in the whole fintech and crypto sector.
Over this time, he has developed an almost scientific approach to the analysis of brokers, their services, and offerings. In addition, he is an expert in Compliance and Security Policies for consumers protection in this sector.
With InvestinGoal, Filippo's goal is to bring as much clarity as possible to help users navigate the world of online trading, forex, and cryptocurrencies.
Best Forex Brokers with Low/No Minimum Deposit 2023
Related Top10
---