5 Best Mac Forex Trading Platforms for 2023
A MAC forex trading platform refers to a forex (Foreign Exchange) brokerage firm that provides traders with a platform designed specifically for macOS (the operating system used by Apple's Mac computers) to engage in foreign exchange trading.
The significantly smaller array of third-party programs and applications available for Apple's computers has been one of the most glaring shortcomings of the MacOS operating system for years. This trend has changed in recent years, however, and today, there is little difference between the roster of apps for Windows and MacOS.
Some of the leading forex brokers have developed Macintosh platforms for forex traders with MacBooks or iMacs. They're also available to use in-browser, so even if your preferred platform can't be run natively on MacOS, you're likely to still use it on your computer via Safari or another internet browser of your choice.
If you're just starting out in forex trading, or are looking to switch platforms, and the Mac will be your primary device from which you'll make your trades, you've come to the right place. Our comprehensive review of the best forex trading platforms for Mac will help you find a forex broker that suits your needs and preferences.
Overview
Take a look at this quick rundown of our selected best Mac trading platforms. All of them offer a smooth trading experience on Apple's computers, and what it really comes down to are the criteria usually used to determine the quality of a trading platform, regardless of the device it is used on.
Warning
CFDs are complex instruments and come with a high risk of losing money rapidly due to leverage. Between 74-89% of retail investor accounts lose money when trading CFDs. You should consider whether you can afford to take the high risk of losing your money.
| Broker | Minimum deposit | Tradable assets | Forex Spreads | Spread betting |
| --- | --- | --- | --- | --- |
| Pepperstone | $200 | 200+ | From 0 pips | Yes |
| Saxo Bank | $500 | 32,000+ | From 0.3 pips | Yes |
| FxPro | £100 | 400+ | From 0.1 pips | Yes |
| eToro | £50 | 950+ | From 1 pip | No |
| Oanda | No minimum | 150+ | From 0.8 pips | Yes |
On top of using our usual review criteria that help us determine whether or not an online brokerage platform is worth your time and money, we also took into account the way these platforms perform on MacOS. This entails the overall performance on the system, but also things such as integration across other platforms, and user experience and interface. You're still going to see the usual key trading information here, but the Mac performance is our leading criterion in this case.
Our performance assessment was based on ease-of-use, number of bugs encountered, fluidity in switching between different windows and views, as well as customizability and accessibility features.
Finally, it's important to note that our review is not a ranking of the best Mac trading platforms. The online brokers listed here are not organized in a particular order, and they've all performed well for us after thorough testing. Treat this review as a collection of five forex trading platforms that are great for MacOS, and use the information we provided to choose the one for you in accordance with your needs and preferences.
What are the best forex trading platforms for MAC?
Below our curated list of the best trading platforms for Mac users interested in Forex and CFD trading, with details of features and characteristics.
Pepperstone is a reputable broker that has been providing trading services since 2010 and is regulated by several financial authorities, including FCA, ASIC, and CySEC. It offers a wide range of tradable instruments ranging from forex, commodities, indices, and stocks, as well as social-copy trading through third-party platforms.
Why Pepperstone?
With Pepperstone you can download a total of three trading platforms on your Mac: the MT4, the MT5 and the cTrader platforms
Pepperstone allows you to use their platforms on the Safari web browser as well
We haven't noticed any major differences in comparison to the Windows application
Their web app runs a bit slower on Safari than on Google Chrome
Pepperstone is a good option if you want to trade forex on your Mac with low spreads
74-89% of retail investor accounts lose money when trading CFDs
Saxo Bank is a well-regulated platform overseen by multiple financial regulatory bodies. Saxo Bank offers a demo account that has a duration of 20 days and provides traders with virtual funds worth $100k.
Why Saxo Bank?
Saxo Bank offers two proprietary Mac trading platforms to their traders: SaxoTraderGO and SaxoTraderPRO
Saxo Bank's Mac application is a 1-1 equivalent of the Windows app.
The Saxo's in-browser app runs well on Safari, and it workes as smoothly as it does in other browsers.
They offer multiple third party apps such as an API for Excel and Tradingview, which are both compatible with Mac OS
72% of retail investor accounts lose money
FxPro :
Great Market Research Materials
FxPro is a popular trading platform that offers secure and regulated trading opportunities for investors around the world with regulations from FCA, CySEC, FSCA, and SCB (Bahamas). The platform offers a demo account with virtual funds worth $100,000 and an account opening amount of just $100.
Why FxPro?
FxPro offers multiple trading platforms for Mac users such as MT4, MT5 and cTrader
These FxPro platforms are both available for Desktop and mobile users, and they are also compatible with the Safari browser
The FxPro EDGE trading platform for spread betting is only available as webtrader
Their dedicated MacOS app is quick and responsive, which is particularly important when day-trading.
The FxPro platform is also well-optimized for Apple's operating system: even with a number of apps running in the background, we didn't experience any dips in FxPro's performance.
72.87% of retail investor accounts lose money
eToro :
Perfect for Social Trading
The eToro trading platform is a well-regulated and secure option for traders. With its multiple licenses, including registration with FinCEN in the USA, the platform offers a high level of security for traders. The eToro demo account is especially helpful, as it allows traders to test out the platform with virtual funds before committing real money.
Why eToro?
eToro doesn't have a dedicated desktop app for any operating system
eToro only offers one trading platforms, and it's only available as webtrader
Mac users can use the eToro webtrader from Safari
If you're a Mac user interested in Copy Trading, eToro is the best choice for you
77% of retail investor accounts lose money
Oanda :
Top Pick for Account Management
Oanda is a multi-regulated online trading platform. The platform offers a cost-effective trading experience for traders of all levels and operates in various asset classes, including forex, commodities, indices, crypto assets, stocks, ETFs and bonds.
Why Oanda?
Just like Windows users, Mac owners get to download and install the Oanda Connect desktop app onto their devices from Oanda's website.
At Oanda there are no noticeable differences in how the programs look and run on these competing operating systems.
The Mac version of Oanda Connect can run significantly faster than its Windows counterpart when under stress
Oanda also offer the MT4 and MT5 platforms to their Mac traders
CFDs are not available to residents in the United States
Are MAC trading platforms better than Windows ones?
Trading on a MAC or a Windows PC is essentially the same thing. The difference isn't in the OS but rather in the platform and its features.
Forex brokers have made it convenient for traders by allowing them to trade on both MAC and Windows without any differentiation between the two operating systems. Whether you're using MAC or Windows, you can expect the same user experience, features, and functionalities.
This parity also extends to third-party trading platforms like MetaTrader or cTrader. Both these platforms are available for Windows (in .exe format) and for MAC (usually in .dmg format). So, regardless of your OS preference, you have access to the same quality platforms.
If you're a MAC user who's hesitant about downloading and installing a forex trading platform, there's always the option to use the webtrader platform, which runs directly on Safari. This gives you the flexibility to trade without having to worry about system compatibility.
What forex trading software is available for MAC users?
Among the most popular MAC forex trading platforms and softwares there are MT4, MT5, and cTrader.
If your primary interest lies in forex market and forex trading, the MT4 software is arguably the best choice. It stands out for its flexibility and boasts the largest community of forex traders. This vast community means more shared resources, expert advisors, and guidance available for traders.
However, if you have an interest in trading derivatives beyond forex, MT5 would be more suitable. It's designed to cater to a broader range of financial instruments, including cryptocurrency, futures, and options trading.
For traders who prioritize swift execution, especially scalpers, cTrader is the ideal choice. It offers quick and seamless trading execution, making it a favorite among these categories of traders.
Is the MetaTrader trading platform easy to install on MAC?
MetaTrader, both MT4 and MT5, has become more MAC-friendly over the years.
MAC users can now easily install the MetaTrader platform by directly downloading the installation file from their chosen broker's website.
There was a time when installing the MetaTrader trading platform on a MAC was a more complex process. Originally, the provided file was in .exe format, which was primarily compatible with Windows. To run this on a MAC, traders needed third-party services and software to convert the .exe file into a format readable by the Apple operating system.
Thankfully, the times have changed. Brokers, recognizing the growing number of the MAC forex traders community, now offer several MAC-specific solutions. This shift ensures a smoother and more direct installation process for MAC users, allowing them to get started with their trading endeavors without unnecessary hassles.
---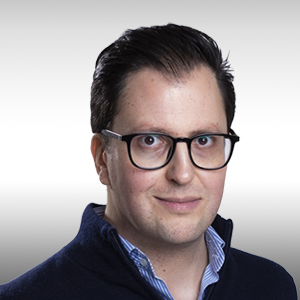 About The Author
Filippo Ucchino
Co-Founder - CEO - Broker Expert
Filippo is the co-founder and CEO of InvestinGoal.com. He has 15 years of experience in the financial sector and forex in particular. He started his career as a forex trader in 2005 and then became interested in the whole fintech and crypto sector.
Over this time, he has developed an almost scientific approach to the analysis of brokers, their services, and offerings. In addition, he is an expert in Compliance and Security Policies for consumers protection in this sector.
With InvestinGoal, Filippo's goal is to bring as much clarity as possible to help users navigate the world of online trading, forex, and cryptocurrencies.
5 Best Mac Forex Trading Platforms for 2023
Related Top10
---