OANDA Review: Pros and Cons Uncovered 2023
Oanda was founded in 1995 in Delaware, United States. The broker now has more than 10 offices around the world and is one of the largest forex brokers globally in terms of trading volume. Oanda is also well-regulated by 6 respected regulatory bodies in different jurisdictions.
In this Oanda review, you will find details on every key area of the broker including their spreads, minimum deposit requirements, and more to help you gain a clear picture of what to expect before trading.
The core strengths of the broker include:
Well-regulated
Very low spreads
Deep forex liquidity
Very low price barrier
Available worldwide, including Canada and USA
As you would expect with such a large broker, Oanda makes a demo account available for you to try out. This is a good opportunity to get to know the broker and their trading platforms before trading live.
(73.5% of retail CFD accounts lose money)
What is Our opinion on Oanda?
Oanda is a market maker broker ideal for beginners, thanks to its lowest trade sizes, competitive spreads, and no minimum deposit. It does have a limited number of assets and few base currencies, though they support many trading techniques like scalping, hedging, and algo trading but not copy trading. Several account types are also offered to meet all needs.
This means that regardless if you are brand new to trading or have more experience, you should find something suitable with Oanda.
The only downside here is that there are quite few deposit or withdrawal methods open to you from the broker. Still though, they are one of the most well-known and trusted broker choices around.
What are the Oanda Pros and Cons?
Pros
Of course, there are also many areas in which Oanda also excels. The standout points here particularly from a trading perspective are the fact they don't require any minimum deposit amount. This makes them very accessible to all traders.
Once you start trading you will also find they offer extremely competitive spreads throughout and a very low trade size which is actually the smallest unit of the base currency you are using, for example, $0.01. In all, this also helps greatly to get started in trading.
Cons
When it comes to the downsides of Oanda, there are a few to note. These start with the quite limited selection of available assets for such a major broker while this can also be said of the few base currencies they make available.
Another big detraction for some traders, in particular, is the lack of any direct copy and social trading features. You can copy trading strategies through the EAs feature of MetaTrader but it does not provide quite the convenience.
Pros and Cons: a Summary
The table below lists some of the key broker areas and some important pros and cons to be found with each.
If you want to expand your research, and evaluate some options similar to this broker, you can consult the alternatives to Oanda.
Oanda Offer
Advantages
Downsides
Demo Account
It never expires
The starting balance provided does not match the reality of the average trader
Minimum Deposit
No minimum deposit
Only USD as base currency
CFD
Competitive spreads
Limited number of complessive assets
Forex
70 FX pairs available;
Spreads starting from 0 pips
Spreads on certain currency pairs or accounts could be higher
Spread Betting
No minimum deposit;
Competitive spreads
The range of assets is quite limited
CFD and Forex Review
There are more than 100 instruments in total for you to select from if trading with Oanda on CFDs. From this number, you will find a strong range of 70 forex currency pairs to choose from.
Spreads too remain low, particularly for Australian-based traders who can take advantage of the core account where spreads can start from 0 pips with a 3.50 AUD commission. The premium account which has commission included starts with a 0.6 pips spread.
For these reasons like their low spreads, Oanda is a great choice, particularly if you are a new trader and looking for that accessibility. On the other hand, if you want an extensive range of assets to select from, this may not be the place.
Pros
Spreads can start very low from 0 pips on some accounts
A strong selection of 70 currency pairs are available
Cons
Quite few assets are available to trade. In fact, there are only 2 crypto assets
The lowest spreads are available only for Australian clients
Spread Betting Review
Oanda spread betting is a possibility. This is offered only to UK and Ireland based traders at the moment since it is approved by regulators there. With that in mind, if you are based in either of these countries you can engage in spread betting with Oanda on more than 100 assets.
Again here you will require no minimum deposit. This factor makes Oanda an excellent choice for spread betting as long as you live in the UK or Ireland.
Pros
No minimum deposit is needed for you to start spread betting
Cons
There are still a limited number of assets available here
Is Oanda regulated and legit?
Top-quality regulation is key and this is something that Oanda recognizes and works hard to provide. They are regulated under the following entities within these jurisdictions.
Oanda Australia Pty Ltd is regulated in Australia by ASIC under number 412981. MAS Singapore regulates the Oanda Asia Pacific Pte Ltd entity (CMS100122-4), and Oanda Japan Inc. is regulated by the FSA of Japan under number 1571.
Moving to Europe, Oanda Markets Europa entity of the broker is regulated by the FCA in the UK under the number 542574, in the US, Oanda Corporation is regulated under number 0325821 by the NFA, and in Canada, Oanda (Canada) Corporation ULC is regulated by the IIROC.
Altogether this represents a very broad range of well respected regulation from around the world which showcases the seriousness with which the broker takes its responsibilities.
Foundation and Offices
Oanda is one of the brokers that has been in the industry for a long time. They were founded in 1995 in Delaware, United States.
In the period of years since then, they have worked to expand and become one of the biggest broker operations in both the US and the world. They now have 10 offices worldwide located on four continents as follows:
Europe
London, UK
Frankfurt, Germany
Kraków, Poland
Americas
New York, United States
San Francisco, United States
Toronto, Canada
Asia
Singapore
Tokyo, Japan
Gurgaon, India
Oceania
This uniquely positions Oanda as a broker that has their finger on the pulse of markets and traders needs around the world. No matter where you are from, it is likely you will find something to fit your needs here.
Money Protection
Protecting your funds as a trader is of the utmost importance. In this regard you want to be with a broker who makes provisions to ensure this protection. Oanda do this in a number of ways.
Firstly, Oanda Europe and Oanda Australia provide negative balance protection to traders there. This means that you will never lose more than you have deposited if you are a European registered trader.
As an additional measure, the broker ensures that all of your funds are held in segregated accounts at top-tier institutions. This means you are fully protected in the event the broker runs into financial problems.
There is also further protection of up to £85.000 for UK traders through a special insurance which is provided at no cost by the broker as a regulatory requirement.
Awards
Of course, with some many years in the industry under their belt, Oanda has received countless awards. We have noted in excess of 30 which include recent awards also such as the Best Retail FX Platform, and an award for Education Materials/Programs both awarded in 2018.
The bottom line here is that they are a multi-award winning broker as you would expect.
In which countries is Oanda not available?
Oanda is well regulated and thanks to this it can accept customers from almost all over the world. However, there are a few exceptions:
Barbados

Bahamas

Cuba

Jamaica

Nicaragua

Panama

Trinidad and Tobago
Afghanistan

Cambodia

DPR Korea

Iran

Iraq

Mongolia
Myanmar
North Korea
Palestine

Syria

Yemen
Pros
They have vast experience in the industry with more than 20 years in operation
Oanda has a large number of physical office locations around the world
The broker is extremely well-regulated by 6 top tier regulatory bodies, providing the best protection
They are multi-award winning with more than 30 accolades collected to date
Cons
The Oanda negative balance protection is offered to EU/UK clients only
What are Oanda's Account Types?
Here is an in-depth look at the various account types you can expect to encounter when trading at Oanda.
Demo
A demo account is the very best place you can start when trying to build knowledge or experience of a broker or the industry.
It means you can test out an account that functions just like a live trading account, but trading virtual currency with no risk attached, and no further obligation to deposit.It is perfect for beginners or those checking out a broker.
The Oanda demo account is great in that it can be opened quickly with just basic information such as your name, email, country, and phone number. You can then choose a username and password to login and you are all set.
One of the best points about an Oanda demo account is that it never expires, so it is unlimited and you can continue to use it at any time.
Oanda Standard Account
The most common and popular first account for many traders is the Oanda Standard Account. Here you will be glad to find that there is no Oanda minimum deposit.
You will also have a huge range of forex trading choices with more than 70 forex pairs available to trade. Also available are other CFDs markets including indices, commodities, metals, and bonds.
The execution speed on the Oanda standard account and generally, is very fast and no requotes are applied. The cost of trading is also kept as low as possible here with forex spreads starting from 0.6 pips.
Oanda Premium Account
If you are looking for a step up in trading, then the Oanda premium account offers that step. This account is aimed at, and ideal for, experienced traders and corporations in particular. Here you will have the same great range of market choices all available though the minimum deposit here stands at $20,000.
With that level of deposit it is likely that you are a very serious trader, and you will also qualify for a host of additional benefits including free wire transfers, priority customer support, and contact with your own personal relationship manager.
Oanda Core Account
Another account you can choose is the Oanda Core account, though this one is only available if you register with the Australian Oanda entity. Again here you can benefit from the no minimum deposit policy set in place by Oanda.
You will also have access to the same impressive range of markets including more than 70 forex pairs and a host of CFDs on major indices, commodities, metals, and bonds.
With the core account you will benefit from the same excellent execution speeds afforded to the other account types and an extremely low spread starting from 0.1pips with a 3.50 AUD commission per lot traded on forex added. Again there will be no requotes at all applied here.
Oanda Spread Betting Account
An Oanda spread betting account is available. This is perfect if you are interested in spread betting with more than 100 instruments available to choose from. The account remains really accessible to all with no minimum deposit in place and an average spread of just 1 pip applied to markets.
You should note that as per regulation, the Oanda spread betting account is available only to UK and Ireland traders.
Oanda Professional Account
The Oanda professional account is available to you if you are residing in the EU or UK only. In order to qualify for a professional account you must meet at least two of the following criteria:
Have made an average of 10 transactions of significant size per quarter in the past year.
Have a financial instrument portfolio of over €500,000 (in your bank or trading account)
Possess the relevant experience in the financial services sector
If you meet two of these conditions and open an Oanda professional account then you will be entitled to some benefits. The most important of these is you will have an increased leverage of up to 100:1 on trading forex.
How can you Deposit and withdraw with Oanda?
Account Base Currency
The account base currency is that currency with which you trade. It would be beneficial to have a base currency which matches that of your deposit and withdrawal so that you can avoid any currency conversion fee.
With that said, Oanda caters for only one base currency, the US Dollar, across the board. This is a little unusual as top brokers typically like to cater for several base currencies.
Deposit
Here is a closer look at some of the Oanda minimum deposits and the deposit methods that you will find available when trading with the broker.
Oanda Minimum deposit
Typically, there is no Oanda minimum deposit required. This is the case on both the Standard and Core account types. The only exception here is if you are an experienced high volume trader, or corporation and opt for an Oanda premium account then the minimum deposit will be $20,000 or 25,000 CAD.
Deposit Methods
Oanda caters for several deposit methods although perhaps not as much of a selection as some other brokers in the industry. Wire transfers, credit/debit card deposits with Visa and MasterCard, and Paypal deposits are all accepted.
Typically it takes 1-2 business days for your Oanda deposit to clear for trading, though some methods may be faster or slower.
Deposit Fees
Thankfully, Oanda deposits are typically fee-free. The only deposit fees that you may encounter are conversion fees if your deposit does not match the USD base currency, or commission which could be charged by your bank on wire transfers.
Withdrawals
Here is a look at some of the withdrawal methods and fees you will find at Oanda.
Withdrawal Methods
All withdrawal methods available at Oanda match the deposit methods. This means you can utilize bank wire transfers, credit/debit cards from Visa or MasterCard, and Paypal to make your withdrawals. Again, these Oanda withdrawals typically take about 2 business days to complete.
Withdrawal Fees
All Oanda withdrawals are generally free of any fees.
How much are Trading Fees with Oanda?
With spreads and commissions at Oanda, the first point to not is that they only offer floating spreads. No fixed spreads are available at all.
These spreads do vary depending on the Oanda account type you choose, but they can start from very low from 0 pips within Australia, or from 0.6 pips within other retail trading areas.
Oanda commission is generally not charged, with the only exception being on Australian Core accounts. On these account types, a commission of 3.50 AUD per lot traded is charged though this is still excellent value.
Overnight Fees
The overnight fee is common among all forex brokers. This is the fee charged for holding a position overnight which is charged once the market has closed. This fee applies to all assets you trade with Oanda since they are CFDs. Since it is a dynamic fee, you can find more information on the fee for that day through the broker's platform.
How much are Non Trading Fees with Oanda?
Here are a couple of other fees you may want to be on the lookout for when you are trading at Oanda.
Inactivity Fees
Oanda does charge an inactivity fee. This fee however will only be charged if you are inactive with no trading activity for a period of 12 months.
After this, the inactivity fee is charged at a rate of $10 per month. This only applies to real money Oanda accounts and is not charged if you are holding a demo account.
Pros
The unlimited demo account provides the perfect opportunity to learn more about the broker and trading
A wide account choice means there should be something here to fit everyone
No minimum deposit keeps Oanda completely accessible to all types of traders
As an Australian customer you can benefit from really low spreads from 0 pips
Cons
Only the USD being available as a base currency is very limited for international traders
The lowest spreads are only available to Australian traders
Which Markets does Oanda offer?
For a major and experienced broker, it is true that the number of assets available for trading at Oanda can be quite limited.
The total offered is little more than 100 assets, and every asset you see here may not be offered in some trading areas. Nonetheless, here are the markets and assets that Oanda makes available.
Forex
At Oanda there are more than 70 forex pairs in total to choose from. This includes major, minor, and exotic pairs as well as trading in some forex futures. The spread here typically starts from 0.6 pips though can be as low as 0 pips if you are trading from Australia.
Commodities
There are a total of 31 commodities available to be traded at Oanda. This number includes a wide selection of 24 metals, 3 energies, and 4 agricultural assets. There is a fantastic range of gold and silver trading options available with both gold and silver being available to trade against 10 currencies.
Indices
Oanda has over 16 indices from around the world available to trade. This includes major indices from the US, Australia, China, Singapore, Hong Kong, and around the EU with an excellent starting spread from 0.9 pips.
Bonds
A total of 4 US bonds and 1 UK bond are available for trading. The UK 10-Year Gilt bond as well as the US 10-Year, 5-Year, and 2-Year T-Note bonds are all available. So too is the US T-Bond.
Cryptoassets
When it comes to cryptoassets, just two markets are available. This is in Bitcoin, and Mini Bitcoin which allows you to trade in 1/100th of a Bitcoin making the market accessible to all.
How are Execution, leverage and position sizing with Oanda?
Here are some of the key features you can expect to find while you are trading at Oanda.
Executions
In terms of execution style, Oanda is a pure marker maker broker. This effectively means that they take the best market prices from their liquidity providers and create their own internal market of pricing that they then offer you as a trader.
This also means that they are essentially operating as a counterpart to all of your trades. This can provide a degree of flexibility in certain areas but it may not always provide the best value to traders.
Leverage
The Oanda leverage that you will have access to really depends on the area where you live and the regulatory authority that you are trading under. It will also vary depending on the asset.
As an example, some of the maximum leverage available on trading major forex pairs includes 20:1 in Singapore, 30:1 under ASIC, EU and UK regulation, or 100:1 under US or Canadian regulation.
As a professional trader in the EU or UK you would also have access to a maximum leverage of 100:1.
Sizing
Oanda takes a unique approach when it comes to lot sizing and the minimum size lots that can be traded. In fact, the broker does not offer trading in the standard lot sizes you find with most other brokers. Instead they trade directly using fractions of currency as opposed to lots.
This can be much simpler for traders to understand. They also facilitate trading from as low as $0.01. Combining this with the no minimum deposit posily and it means you can really start trading with as little as a $1 deposit.
Risk Management
Risk management is a very important aspect of trading and trading successfully. Through Oanda, your Metatrader and Oanda trading platforms you can effectively manage your positions through the use of stop losses and take profits for positions that are currently open as well as the use of trailing stops.
Limit orders can assist in managing your entry into new positions, and margin calls will help in keeping your equity balanced within your trading account.
Forbidden trading techniques
When trading through Oanda you will be able to engage a range of trading techniques. This includes scalping and hedging which are both permitted by the broker.
In addition, you will be able to engage in spread betting as a UK or Ireland based trader through the Oanda UK entity, and algo-trading is available through your Metatrader platform with MQL5 and the EAs feature.
What Platforms does Oanda offer?
When it comes to trading platforms and flexibility, brokers have to deliver in terms of both quality and mobility. Let's now take a look at how Oanda measures up in this respect and exactly which trading platforms are made available.
Charting and Trading tools
The first point to touch on here is that Oanda provides, through all of its trading platforms, an extensive capability for you to chart and customize your trading experience.
This is assisted through more than 50 charting indicators, and in excess of 30 other drawing tools which you can apply when utilizing MT4 or the other Oanda trading platforms.
You can also order in lightning time with just one-click direct on the chart, and have the latest price alerts delivered straight to you and your device.
MetaTrader 4
MT4 is offered as standard by Oanda and is of course one of the very best trading platforms out there.
Besides a secure trading platform with access to a huge range of trading tools and charting indicators, you will be trading on a most trusted, robust, yet user-friendly trading platform that has been championed by top traders in the industry for many years.
It is one of the most powerful trading platforms out there, with auto trading through the EAs feature aso facilitated. Through Oanda you can access the platform on desktop, tablet or mobile, though they do not provide a webtrader.
This trading platform is lightweight and will run on almost any system including Windows and Mac devices, while the mobile platform functions with both iOS and Android.
MetaTrader 5
If MT4 is not available as webtrader, Oanda does provide MT5 through your web browser as well. Of course, desktop and mobile versions are available as well.
Great news for all traders, but especially for algo-traders that can choose to install and/or create EAs from scratch with the MQL5 programming language.
Oanda Trade Platform
The Oanda trading platform is the proprietary trading platform of the broker and is available on both desktop and through a webtrader. It is a step up from many proprietary trading platforms and has won a number of awards.
Here you will benefit from extremely fast execution of trades on a very fluid and user-friendly platform that caters for all your needs and functions such as setting stop losses, take profits, and more, with a guaranteed stop loss point also available.
You can also manage your account very well from here including deposits and withdrawals making it an ideal second option along with Metatrader.
Oanda Mobile Platform
The Oanda mobile trading platform harnesses much of the functionality of the desktop variety and provides for another very intuitive and easy to use experience for you as a trader.
Incorporated here you will find a range of mobile charting capability that is tough to beat alongside dozens of technical indicators and tools at your disposal.
The platform is available through Android, iOS, and on tablets and caters for both standard trading, and spread betting.
What extra trading services does Oanda offer?
Here is a look at other Oanda products you may encounter when you start trading with the broker.
Oanda Advanced Trader Program
The Oanda advanced trader program is similar to other loyalty or active trader programs offered by major brokers in that you can access a range of benefits if you qualify.
These benefits include a reduced spread by a maximum of 0.3pips, a reduced forex commision by a maximum of $15, access to more trading tools, your own VPS, a personal relationship manager, and more.
There are three tiers within the program. The first of these tiers requires a $20,000 or more deposit, or a $10 million to $100 million monthly trading volume.
You can progress to the middle tier if your monthly trading volume is between $100 million, and $500 million, and the top tier is reserved for those with a monthly trading volume of $500 million or more.
Social Trading – Copy Trading
With social and copy trading, neither are offered by Oanda. The one workaround here is to utilize the EAs feature of your Metatrader platform which is available to import trading strategies and auto trading robots from others if you wish as a form of copy trading.
Pros
The unique Oanda lot sizing policy makes trading very affordable and accessible for all
The guaranteed stop loss can be beneficial in providing you with a certain level of clarity in trading
The Oanda active trader program is great with a number of excellent benefits
Cons
The maximum leverage facilitated by the broker is less than some other major brokers
There are quite a limited amount of assets available which may not suit the more experienced traders
No social and copy trading features are made available besides using EAs with Metatrader
How is Oanda's Customer service?
Languages
There are a total of 9 languages available on the broker website. This is relatively surprising since they are a vastly experienced international broker. The languages available include English, Spanish, French, Russian, Chinese, Japanese, and more.
Customer Service
Customer service at Oanda is delivered through a number of mediums in a professional, and speedy manner. You can contact the team via web-based live chat or through email and phone.
There are a total of six languages supported for Oanda customer service. These are English, German, Spanish, Russian, Chinese, and Japanese.
Does Oanda have Research and Education services?
Research
The broker caters for several tools when it comes to research for you as a trader. All of these features can be accessed through the Oanda MarketPulse section and includes detailed news and analysis on both the sector and the wider economy.
There is also a detailed technical analysis available from the in-house team of analysts, regularly updated news, and access to a comprehensive economic calendar to spot the events of each day.
Education
When it comes to education at Oanda you will be pleased to note that this is very well provided for by a comprehensive, and award-winning education section.
There is something here for all types and levels of traders from trading platform tutorials to a range of capital and risk management overviews that include everything from the basics of recording profits and losses, to the more advanced topics of leverage and margin trading.
As you start to gain more experience you can also gain from the range of technical and fundamental analysis tutorials and training that is available.
Pros
Oanda provides for a comprehensive, and very well informed education section that has something to offer traders at all levels
The research section is also sufficiently detailed and should provide you with plenty of insight when trading
Cons
For such an experienced international broker, the range of languages available is quite limited
Oanda vs other brokerage firms
FAQs
Is Oanda legit?
Yes. Oanda is a very safe, well regulated broker. They have been active in the industry since 1995. This has allowed them to build a hugely trusted reputation.
How much is the leverage in Oanda?
The Oanda leverage you have available changes depending on the Oanda entity you register with. This maximum leverage stands at 20:1 in Singapore, 30:1 within the EU and UK, 30:1 under ASIC, or a maximum Oanda leverage of 100:1 within the US and Canada.
What is the minimum deposit on Oanda?
There's no minimum deposit with Oanda. However there are some exceptions to this.
What are the interest rates on Oanda.com?
The interest rates in Oanda will vary depending on the market, and the assets which you are trading. A range of information on these Oanda interest rates is available from their forex financing fees webpage which can help keep you updated.
Can you link Oanda to ZuluTrade?
In the past it was possible to link Oanda to ZuluTrade. However now, Oanda removed this feature meaning that it is not possible for new traders to connect their trading account to ZuluTrade.
---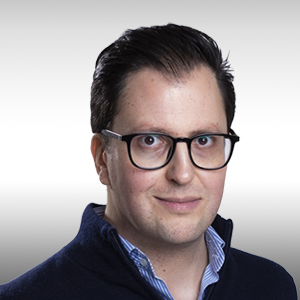 About The Author
Filippo Ucchino
Co-Founder - CEO - Broker Expert
Filippo is the co-founder and CEO of InvestinGoal.com. He has 15 years of experience in the financial sector and forex in particular. He started his career as a forex trader in 2005 and then became interested in the whole fintech and crypto sector.
Over this time, he has developed an almost scientific approach to the analysis of brokers, their services, and offerings. In addition, he is an expert in Compliance and Security Policies for consumers protection in this sector.
With InvestinGoal, Filippo's goal is to bring as much clarity as possible to help users navigate the world of online trading, forex, and cryptocurrencies.
OANDA Review: Pros and Cons Uncovered 2023
Related Reviews
---