How to Open a ZuluTrade Demo Account
The expert InvestinGoal team has taken an in-depth look at the ZuluTrade demo account in order to assure you the most accurate info possible on the topic.
We have examined the features, trading platforms, and opening process to guide you through.
Main features of the ZuluTrade demo account:
It's unlimited
It's totally free
Easy to open
User-friendly platform
Advanced copy trading features
Round-up
| ZuluTrade demo account | Characteristics |
| --- | --- |
| Demo available | Yes |
| Trial duration | Unlimited |
| Demo platforms | ZuluTrade WebTrader |
| Virtual money amount | Up to $1.000.000 |
| Customizable features | Yes |
Visit ZuluTrade (Your capital is at risk when trading CFDs).
ZuluTrade demo account opening tutorial: step by step procedure
Opening a ZuluTrade demo account is a fast process. In this step-by-step guide, we will explain exactly how to do it.
Step 1: Visit the ZuluTrade's website
Visit the ZuluTrade website. From there, you need to go to the Visit ZuluTrade (Your capital is at risk when trading CFDs).
Step 2: Fill the registration form
Complete the registration form with your email address, full name, country of residence, and phone number as shown below.
Step 3: Customize the demo account
Here you will choose your demo account type and other specifications. The ZuluTrade Classic account can be selected. Your base currency, virtual balance, and leverage amount also require selection.
Step 4: Login into the demo account
Following completion of the previous step, you should be automatically redirected to your demo account. If not, use the login button on the top-right corner.
Step 5: Verify your profile
As soon as you have logged in you will receive an email to confirm your account. Click on the second link on the account type to confirm. Your ZuluTrade demo account is now ready to use.
ZuluTrade's demo account features
The ZuluTrade demo account has a simple opening process. Your email address and phone number are needed. The account itself is unlimited and you cannot open multiple demo accounts with the same email address.
The tradable markets depend on the broker you choose to connect the account with and virtual money available of up to $1,000,000 is available. The ZuluTrade proprietary platform as well as a range of educational tools and guides are offered.
Differences between live and demo ZuluTrade accounts
ZuluTrade offers their Classic account type as demo accounts. A demo account for ZuluTrade signal providers is not available. Slippage is the difference between your requested order price and the order's execution price.
When price changes quickly, your order can be executed at a different price compared to when the order was opened. Slippage will not happen in a demo account because it's filled with virtual money, but could happen on a live account.
The ZuluTrade demo account is unlimited. It can be used for as long as you want and will still remain active even after you have opened a live account.
When switching to a live account, for a classic account, the follower will pay at the moment of opening the positions, and it will depend on the size of this position that a signal provider opens.
How to switch to a live account
When switching to a live account, you will still get the possibility to use your demo. To open a live account you will need to provide proof of your identity (Passport, ID, or Driver's License) and proof your residence (Bill utility or bank statement) in order to get verified.
Depending on the country, you may get asked you to fill out a questionnaire about your trading experience.
As soon as your account gets verified, you can make the first minimum deposit, which depends on the broker you choose to connect your account with. Though ZuluTrade requires at least $100 to make the account work.
How to best use your ZuluTrade demo account
Here are a few pointers on how to get the best out of your ZuluTrade demo account:
Set up the demo account as you would set up a real account in terms of balance, currency, account type, and leverage
Do not open large positions if you are not planning to trade with large amounts of money
Treat money as if it were real
Practice daily to improve faster your skills
Study and integrate knowledge. ZuluTrade offers a good deal of educational tools and the copy trading service is top-notch
Pros and cons of the ZuluTrade demo account
Pros
Cons
No demo trial for signal providers
---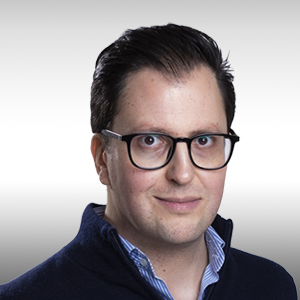 About The Author
Filippo Ucchino
Co-Founder - CEO - Broker Expert
Filippo is the co-founder and CEO of InvestinGoal.com. He has 15 years of experience in the financial sector and forex in particular. He started his career as a forex trader in 2005 and then became interested in the whole fintech and crypto sector.
Over this time, he has developed an almost scientific approach to the analysis of brokers, their services, and offerings. In addition, he is an expert in Compliance and Security Policies for consumers protection in this sector.
With InvestinGoal, Filippo's goal is to bring as much clarity as possible to help users navigate the world of online trading, forex, and cryptocurrencies.
---