AXI Fees and Spreads: Detailed Overview (2023)
Axi is a popular forex broker which is regulated in multiple jurisdictions and has offices around the world. Not only is the company trusted amongst forex traders, but provides a compelling product offering, which you can learn more about in our complete Axi Review. In this guide, we shall focus on covering Axi fees.
AxiTrader is very often abbreviated to Axi, which is easier to pronounce and faster to type.
By knowing the Axi fees, you'll understand if your trading strategy or style is compatible with this broker.
Fees charged when trading with Axi
Forex brokers, such as Axi, charge a variety of different fees.
Axi fees include spreads, commissions, swaps and deposit and withdrawal fees.
Axi Trading Spreads, Commissions and other Fees
The type of Axi Trading fees we will explore in this guide are:
Spreads, which start from 0.0 Pips for the Pro Account and 0.4 Pips for the Standard Account
Commissions, which are $7 round trip and are only applicable to the Pro Account
Overnight fees, also known as swaps

Axi Deposit and Withdrawals Fees expected
Besides the fees you pay to open and close trades, some brokers also have fees for depositing and withdrawing funds from your account.
In general, Axi does not charge deposit and withdrawal fees. However, for credit cards and e-wallets, there might be fees once you exceed a total of $50,000 USD in deposits in a single month. Most traders are unlikely to exceed depositing this much via a credit card or e-wallet.
If you deposit in a currency which doesn't match the one you opened your trading account with, then conversion fees are applied.
Types of Spreads with Axi explained
Depending on your trading account, Axi fees are often charged as part of the spread. This section will provide insight into the spreads which you can expect for each trading account.
Variable and Fixed Spread offer
Axi only offers variable spreads. Spreads start from 0.0 Pips for Pro Account and from 0.4 Pips for Standard Account.
Fixed spreads are very useful if you want the spread to be stable within a certain range, but they are generally higher than the variable ones. However, there are a few exceptions that you will find in our fixed spread brokers top 10.
Axi Spread differs on instruments
With Axi, you can trade more than 130 different trading products. The range of trading instruments includes forex and CFDs on commodities, indices, and cryptocurrencies. The spreads for the 'Standard Account' are competitive, and no trading commissions are charged. At the same time, the 'Pro Account' offers spreads starting at zero and charges just $7 USD round trip commission.
Axi Spread differs on accounts
The Spreads are different for each trading account. Therefore, the Axi fees depend on the account type you have chosen.
| Axi Fees | Standard Account | Pro Account |
| --- | --- | --- |
| Set-up costs | Zero | Zero |
| Minimum Deposit | $0 | $0 |
| Spread from (pips) | 0.4 | 0 |
| Commission per lot | None | $7 round trip (USD) |
An Islamic Account is available with Axi.
No minimum deposit
No swap fees
An administration fee of $60 per lot for EUR/USD is charged for holding positions overnight. The admin fee could vary depending on the currency pair.
Axi Spread: review on various assets
In this section of the guide to Axi fees, we'll take a look at how Axi spreads apply to different instruments and asset classes. You are going to see that the spreads offered are very low and competitive. However, many forex brokers have started offering extremely competitive spreads, and if you're interested to know which ones are the best, you should take a look at our top 10 with the best low spread forex brokers.
Axi Forex Spread
Axi is one of the best low spread forex broker and offers more than 70 currency pairs. The spreads on all forex trading pairs are variable according to market conditions. The spreads are very competitive for Standard Accounts as there are no other trading commissions applied to trades. The Pro Accounts apply a trading fee of $7 USD. However, traders get to enjoy raw spreads starting from zero Pips. There may be swap rates applied when holding forex positions overnight. See the below table for Axi fees on popular forex pairs.
Axi Forex Spread
Standard Account
Pro Account
Admin Fee per Lot
EURUSD
1.1
0.1 + $7 round trip/lot
Long 60
Short 0
USDJPY
1.0
0.1 + $7 round trip/lot
Long 0
Short 15
GBPUSD
1.2
0.2 + $7 round trip/lot
Long 30
Short 0
EURGBP
1.2
0.4 + $7 round trip/lot
Long 40
Short 0
Axi Indices Spread
Axi offers 17 index CFDs in which you can trade alongside the many forex pairs and other asset classes which are provided by the broker. The most popular indices, such as DOW E-mini, NIKKEI 225, EURO STOXX 50, are available to trade. Swap rates may be applied for holding positions overnight. Check the spreads in the table below.
| Axi Indices Spread | Standard Account | Pro Account |
| --- | --- | --- |
| US500 | 0.45 | 0.45 |
| NASDAQ | 1.6 | 1.6 |
| FTSE100 | 2 | 2 |
Axi Commodities Spread
Axi provides more than 10 CFD commodities instruments, which include oil, gold and silver. Variable swap rates may be applied when holding commodity CFD positions overnight. Check the spreads in the table below.
| Axi Commodities Spread | Standard Account | Pro Account |
| --- | --- | --- |
| GOLD | 0.16 | 0.16 |
| US OIL | 3 | 3 |
| UK OIL | 3 | 3 |
Axi Crypto Spread
Axi offers popular cryptocurrencies to trade as CFDs. The available cryptos include Bitcoin, Dash, Ethereum, Litecoin and Ripple. Cryptocurrency CFDs can be subject to swap fees. You can find the spreads in the table below.
| Axi Cryptocurrencies Spread | Standard Account | Pro Account |
| --- | --- | --- |
| BTC | 14 | 14 |
| ETH | 2 | 2 |
| XRP | 1.5 | 1.5 |
Axi Spreads vs Other similar brokers
Axi is an ECN forex broker, and therefore, the company presents low spreads compared to other major brokers. The range of instruments offered by Axi is appealing, as it allows you to get exposure to a number of different markets.
The commissions you pay as fees to trade with Axi depend on the account type you choose.
Standard Accounts offer competitive spreads with no other trading commissions.
Pro Accounts present a trading fee of $7 USD with raw spreads.
For both account types, there are typically no deposit and withdrawals fees. Only in rare circumstances would you find yourself needed to pay anything to fund or withdraw from your account.
| | Axi | Pepperstone | FBS |
| --- | --- | --- | --- |
| Minimum Deposit | $0 | $200 | $1 |
| Fixed Spreads | No | No | Yes |
| Spreads from | 0.0 pips | 0.0 pips | 0.0 pips* |
| Forex Commission | $7 round turn/lot | $3,50/lot | $20/lot** |
| Total Number of Assets | 130+ | 180+ | 70+ |
| CFD assets | Yes | Yes | Yes |
| Real assets | No | No | No |
*Low spreads available under FBS.com (IFSC regulated)
**For a 0 pip fixed spread account. For raw spread accounts the forex commission is $7/round turn.
Axi Spreads and Costs: Final Overview
Axi fees are highly competitive and very compelling, particularly for active forex and CFD traders. Here is a summary of the unique advantages traders can enjoy:
The spreads are low. You can take a look at the tables above, which highlight the trading costs associated with each asset class.
There are no deposit and withdrawals fees in most circumstances, making it affordable to add and remove money from your trading account.
No inactivity fee is charged if your account goes inactive because you decided to take a break from trading.
If you want to know more about the broker, such as any other fee charged, the order execution method, and more, check our Axi Review.
---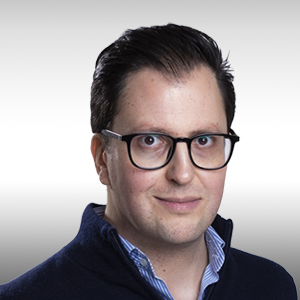 About The Author
Filippo Ucchino
Co-Founder - CEO - Broker Expert
Filippo is the co-founder and CEO of InvestinGoal.com. He has 15 years of experience in the financial sector and forex in particular. He started his career as a forex trader in 2005 and then became interested in the whole fintech and crypto sector.
Over this time, he has developed an almost scientific approach to the analysis of brokers, their services, and offerings. In addition, he is an expert in Compliance and Security Policies for consumers protection in this sector.
With InvestinGoal, Filippo's goal is to bring as much clarity as possible to help users navigate the world of online trading, forex, and cryptocurrencies.
AXI Fees and Spreads: Detailed Overview (2023)
Related Guides
---