9 Best Low Fixed-Spread Forex Brokers for 2023
A fixed-spread forex broker refers to a forex (Foreign Exchange) brokerage firm that offers a constant difference (spread) between the bid and ask prices of a currency pair, regardless of market conditions.
In the foreign exchange (forex) market, the spread is the difference between the price at which a currency pair can be bought (ask price) and the price at which it can be sold (bid price).
Below you will be able to read about some of the best forex brokers with lowest fixed spreads. We have studied and taken into consideration the following points:
The account types offering fixed spreads
The assets with fixed spreads
The minimum fixed spreads on forex
The minimum deposit
The platform which accepts fixed spreads
What are the best fixed-spread forex brokers?
Here is a selection of fixed spread forex brokers offering tight spreads, along with a description of their characteristics and features.
AvaTrade :
best fixed spread broker overall
AvaTrade only offers fixed spreads to their traders.
Fixed spreads are charged on all AvaTrade assets provided including forex, indices, stocks, commodities, crypto, options, ETFs, and bonds.
Fixed spreads on forex start from 0.9 pips (retail account) and 0.6 (professional account).
The minimum deposit requested by AvaTrade to start trading is $100.
Fixed spreads are offered on all AvaTrade platforms: MT4, MT5, and AvaOptions.
79% of retail investor accounts lose money
easyMarkets charges fixed spreads on all assets including forex, crypto, shares, options, commodities, and indices.
Fixed spreads start from 0.7 pips on the MT4 platform and from 0.8 pips on the easyMarkets platform.
There is a $25 easyMarkets minimum deposit.
easyMarkets clients will find fixed spreads on both MT4 and easyMarkets platforms.
75% of retail investor accounts lose money
FBS :
best for lowest spreads
FBS provides fixed spreads on certain account types through the Micro account and the Zero Spread account.
The fixed spreads charged on forex start from 3 pips on Micro accounts and from 0 pips on Zero Spread accounts.
The FBS minimum deposit starts from $1 in order to start trading, depending on the account type.
The platforms offering fixed spreads are both MT4 and MT5 platforms.
74-89% of retail CFD accounts lose money
FxPro :
best for customer support
FxPro offers fixed spreads on 7 major forex pairs.
The fixed spreads of FxPro start from 1.6 pips on forex.
The FxPro minimum deposit is $100 in order to start.
Fixed spreads on those 7 major pairs can be found on the FxPro MT4 Instant Account.
72.87% of retail investor accounts lose money
Rakuten Securities supports fixed spreads on forex.
Fixed spreads on forex start from 0.9 pips (0.5 pips for Australian clients).
The Rakuten minimum deposit is 10,000 HKD or $50 under the Australian entity.
Fixed spread can be found on the Rakuten trading platform only.
City Index charges fixed spreads on indices, commodities, bonds, and interest rates.
The minimum spread on UK100 is from 1 pip and on sugar is from 0.06.
The minimum deposit needed is $100 to start trading with City Index.
City Index clients can use both MT4 and WebTrader in order to find fixed spreads on certain assets.
75% of retail CFD accounts lose money
Fixed spreads are available under the Standard accounts on all the assets including forex, shares, indices, commodities, futures, and crypto.
Instaforex charges fixed spreads on forex pairs from 2 pips on Standard accounts.
Instaforex accounts can be opened with a minimum deposit is just $1.
The MT4 and MT5 both support fixed spreads.
61.14% of retail investor accounts lose money
HYCM :
best trading technology
HYCM has in its range of accounts the Fixed account on all their assets including forex, stocks, indices, and commodities.
The fixed spreads here start from 1.5 pips on forex.
HYCM accepts a $100 minimum deposit.
MT4 and MT5 platforms are both available with the fixed spread account.
72% of retail investor accounts lose money
Fibo Group provides its clients an MT4 Fixed account on assets including forex, metals, crypto, commodities, and indices.
Fibo Group fixed spreads start from 2 pips on forex.
The minimum deposit requested to start with Fibo Group is $50.
Fixed spreads are supported on the MT4 platform with the Fixed account.
(Your capital is at risk)
What does fixed spread mean?
Thinking about the spread in forex, you will typically encounter 2 types. Fixed spreads, and variable or floating spreads. The latter of these is usually more common and means that the spread can change (or float/vary) depending on the demand or volatility of a market. As mentioned above, this can provide some opportunity for a broker markup.
Fixed spreads on the other hand, as the name would imply, do not move. These are set by the broker and will almost never change, at least not in any short frame of time. Brokers who used fixed spreads can also be termed as market maker brokers.
Floating spread vs Fixed spreads
Looking at the spread in forex from a trader perspective, you may wonder which one is best as a forex trader. This simply depends on the market and on the moment. Some may say that floating spreads tend to be averagely lower, although this is not always the case and the fact they can change does provide you as a forex trader with some level of unpredictability.
If you're interested in trading with extremely low floating spreads rather than fixed ones, check our top 10 featuring the forex brokers with the lowest spread.
Many in the forex trading industry like to eliminate this uncertainty and so they choose to deal with what may be a marginally higher fixed spread but they can understand the exact cost of their trade with ease.
With that said, when choosing a market maker broker for forex trading, you are relying a lot on the integrity and reputation of that broker to set the fixed spread in a fair and reasonable manner. Thus, you should always try to go with a very well-regulated broker like all that we have listed above. If you can do this, then in the long-term, depending on your forex trading style and the movements of the market itself, you may well find that you can save money and trade in a more economical manner with the fixed spread in place.
---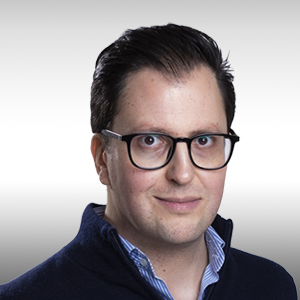 About The Author
Filippo Ucchino
Co-Founder - CEO - Broker Expert
Filippo is the co-founder and CEO of InvestinGoal.com. He has 15 years of experience in the financial sector and forex in particular. He started his career as a forex trader in 2005 and then became interested in the whole fintech and crypto sector.
Over this time, he has developed an almost scientific approach to the analysis of brokers, their services, and offerings. In addition, he is an expert in Compliance and Security Policies for consumers protection in this sector.
With InvestinGoal, Filippo's goal is to bring as much clarity as possible to help users navigate the world of online trading, forex, and cryptocurrencies.
9 Best Low Fixed-Spread Forex Brokers for 2023
Related Top10
---