5 Best Digital Piggy Banks for 2023
A digital piggy bank refers to an electronic or software-based platform or device that mimics the function of a traditional piggy bank, but instead of physically storing coins or paper money, it helps users save, monitor, and manage their money digitally.
These digital platforms might provide features such as savings tracking, goal setting, automated savings, notifications, security, interest or rewards, integration with other platforms and educational features.
In essence, a digital piggy bank combines the concept of traditional saving with the advantages of digital technology, often aiming to make the saving process more engaging, efficient, and insightful.
In this article we have grouped the best digital piggy banks on the market.
To choose the best ones, we considered these factors:
The quality of service
The fees content
The possibility of rounding up deposits
The possibility of reinvesting savings
The possibility of setting up automatic deposits
Summary
(your money is at risk)
What are the best digital piggy banks?
Below our curated list of the best digital piggy banks, with details of features and characteristics.
Moneyfarm offers a service regulated by the FCA and CONSOB.
The digital piggy bank offered by Moneyfarm is suitable for those who want to deposit amounts above €100.
Capital deposited on Moneyfarm is protected by Saxo Bank.
Money saved on Moneyfarm can be automatically reinvested to make it pay off.
The yearly fee charged by Moneyfarm amounts to 1% of the total savings, but drops as the savings increase to 0.40%.
Gimme5 is a digital piggy bank with over 260 million registered users.
Deposits start as low as €5 on Gimme5.
You can set savings goals such as a trip, birthday, or other.
Choose the amount you want to save and decide which goals to prioritize.
Daily or weekly cadence.
You can also choose to invest the savings in the piggy bank in ESG (sustainable) funds.
Tax Substitute.
Management fees start at 0.60 percent.
With Revolut you can deposit small amounts of money into your piggy bank.
Deposits can be made in over 30 currencies, not just EUR, making Revolut a great digital piggy bank for travel.
You'll be able to set goals and deadlines, and there are also rounding features and automatic deposits.
The cost of Revolut is €13.99 per month, but you can choose from 4 different plans (one of which is free) depending on your needs.
Hype offers two types of digital piggy banks called "Hype Boxes".
With Hype Box Piggy Bank you can save money without setting specific goals.
With Hype Box Goal instead you save money based on a planned spending in the future by setting a date and the amount of money to be achieved.
On Hype you can set both the amount and the frequency with which you want to deposit money.
The rounding function is present in the Hype Boxes.
You will also be able to decide to edit or temporarily suspend a Box on Hype.
Hype allows you to create only 2 Boxes at a time, but the limit increases to 20 for customers with Next or Premium plans.
Hype does not charge fees on its Box feature, however, the Next and Premium plans are monthly subscription-based starting at €2.90 and €9.90 respectively.
Flowe has over 680,000 registered users and offers digital piggy banks called Drop.
With Flowe Drop you can deposit and withdraw funds automatically.
Automatic rounding of savings in the Flowe Drop is present.
Flowe offers a 24/7 virtual assistant for all Drop users.
Is saving money really useful?
Saving money is very useful if you have a predetermined end goal, such as a trip, a birthday gift, or a large expense such as buying a car. However, saving money by leaving it in your account can be counterproductive because it will be eroded by inflation.
For this reason, if you have no particular goals but want to accumulate wealth, you should also think about how to reinvest some of the money you do not spend.
If you are experienced in the financial markets, you can try taking a look at the best brokers on the market that will allow you to trade different assets such as forex, stocks, and more.
On the other hand, if you have no experience and prefer to have others reinvest the money for you, you can take a look at Robo Advisors that will allow you to entrust your savings to professionals directly from apps.
Costs of digital piggy banks
Digital piggy banks can charge three types of fees:
The annual fee
Commissions on deposits and withdrawals
Transfer fees (wire transfers)
In any case, digital piggy banks may not charge any of these fees since the goal of these services is to give users the opportunity to save small amounts of money.
By charging numerous fees, in fact, users would see their savings shrink over time which goes against the basic concept of saving money.
The most common of those fees, however, is the annual fee, which is often not even applied directly to the piggy bank but to the service itself.
Pros and cons of digital piggy banks
Pros
Very low fees
Automated savings features
Allow you to enjoy compound interest
Cons
Not all digital piggy banks allow money to be reinvested
Saving without reinvesting can be counterproductive
---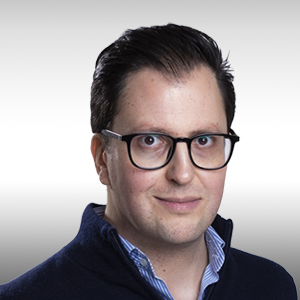 About The Author
Filippo Ucchino
Co-Founder - CEO - Broker Expert
Filippo is the co-founder and CEO of InvestinGoal.com. He has 15 years of experience in the financial sector and forex in particular. He started his career as a forex trader in 2005 and then became interested in the whole fintech and crypto sector.
Over this time, he has developed an almost scientific approach to the analysis of brokers, their services, and offerings. In addition, he is an expert in Compliance and Security Policies for consumers protection in this sector.
With InvestinGoal, Filippo's goal is to bring as much clarity as possible to help users navigate the world of online trading, forex, and cryptocurrencies.
5 Best Digital Piggy Banks for 2023
Related Top10
---