9 Best Crypto Wallets for 2023
A crypto wallet, short for cryptocurrency wallet, is a digital tool that allows users to store, send, and receive cryptocurrencies like Bitcoin, Ethereum, and many others.
Essentially, it's a digital means to manage one's cryptocurrency holdings.
In this article you will be able to find a list of the best crypto wallets.
To make our choice, we took into consideration the following factors:
The quality of the crypto wallet
The type of transactions allowed
The type of wallet
The security offered by the exchange
Summary
(your money is at risk)
What are the best crypto wallets?
Below our curated list of the best crypto wallets, with details of features and characteristics.
Coinbase's crypto wallet allows you to trade over 5,500 crypto assets in total.
Among the assets that you can store in the Coinbase wallet are NFTs.
The Coinbase wallet can also be used to buy, sell, trade and transfer cryptocurrencies in over 90 countries.
The coinbase wallet is used by more than 70 million users, and is non-custodial.
Coinbase wallet transactions charge a fixed 1% fee.
eToro's crypto wallet (eToro Money) is among the safest on the market.
eToro's crypto wallet is custodial, and the private keys are guarded by eToro.
eToro protects its customers' crypto wallets from unauthorized access and DDoS attacks.
eToro's crypto wallet supports more than 120 cryptocurrencies.
To store cryptocurrencies on eToro however, eToro Money is not required, only the trading platform can be used.
Transactions on the eToro wallet charge 2% fees.
77% of retail investor accounts lose money
Crypto.com's cryptocurrency wallet is non-custodial, making it one of the most versatile.
On the Crypto.com wallet you can access staking on more than 25 tokens.
The Crypto wallet offered by Crypto.com can be used to trade and exchange over 700 tokens in total.
Crypto.com also offers a desktop app to better manage your wallet.
Crypto.com's wallet is used by more than 200 million customers.
Crypto.com does not charge fees on the wallet.
You can store more than 350 cryptocurrencies in Binance's crypto wallet.
By storing BNB in the wallet, you can get up to 8% cashback in BNB.
Binance's crypto wallet is non-custodial and is used by more than 25 million customers.
The fees charged by the Binance wallet start at 0.08%.
Young Platform is an Italian custodial crypto wallet with 50 thousand customers.
On Young Platform's crypto wallet you can buy and store over 70 cryptocurrencies.
In addition to buying, you can also earn YNG by taking courses on the crypto world offered by Young Platform.
The Young wallet charges 2.5% fees on cryptocurrency transactions.
MetaMask is one of the most widely used non-custodial crypto wallets in the world.
The MetaMask wallet is used by more than 30 million users.
MetaMask is also considered one of the best crypto wallets for Ethereum and NFT.
MetaMask can be downloaded on mobile and also offers a browser extension.
The fees charged by the MetaMask wallet start at 0.3 percent.
With BitMEX's custodial crypto wallet, it makes 18 cryptocurrencies available.
The fees charged by the wallet are low and start from 0.1%.
Storing Tether and Bitcoin on BitMEX's crypto wallet gives you access to 2% and 1.25% staking, respectively.
1 million users use the BitMEX wallet.
Trust Wallet is a non-custodial crypto wallet with over 10 million active users.
Trust Wallet allows not only to store cryptocurrencies, but also to buy them directly within the app.
Crypto transactions on Trust Wallet occur within minutes, while cryptocurrency exchange occurs almost instantaneously.
Trust Wallet does not charge swap fees, however it does charge fees of up to 5.5% on fiat currency transactions.
Ledger wallets are hardware crypto wallets, which are physical devices that can be disconnected from the Internet.
In order to use Ledger wallets, they must be temporarily connected to a device.
The Ledger Nano S Plus (€79) connects via a USB cable.
The Ledger Nano X (149€) connects via Bluetooth.
Through Ledger's app, it is also possible to buy, trade and sell cryptocurrencies.
The hardware wallets offered by Ledger are capable of supporting more than 5,000 cryptocurrencies and tokens.
Ledger is among the most widely used offline crypto wallets in the world with 4 million customers.
Ledger's fees are variable, but typically start at 1 percent of the transaction.
Crypto Wallet Custodial vs Non-Custodial: main differences
The main difference between custodial and non-custodial wallets is the type of custody of the private key:
Custodial: the private key is held by the exchange
Non-Custodial: the private key is guarded by the client.
Custodial-type cryptocurrency wallets are therefore easier to manage and open, as the exchange takes care of the creation, protection, and management of the private key. Losing access to the wallet is therefore virtually impossible, as any issues related to access can be resolved by the exchange.
In contrast, non-custodial wallets provide the user with the private key to gain access, which makes these wallets unsuitable for beginners. In addition, if the private key is lost, regaining access to the wallet and stored cryptocurrencies will be impossible.
Where can a cryptocurrency wallet be created?
Cryptocurrency wallets can be created at any cryptocurrency exchange.
In the case of custodial wallets, the wallet will be created automatically each time a cryptocurrency is purchased.
When you choose a non-custodial wallet, it will have to be created manually within your account.
How is a crypto wallet valued?
Generally, the evaluation of a crypto wallet goes through three factors:
security
number of cryptocurrencies supported
possible uses
Certainly, the security of a cryptocurrency wallet is critical. Non-custodial crypto wallets are protected only by their owner, and with the growing trend of online scams, it only takes a small oversight to suffer a cyber attack and lose access to cryptocurrencies.
Custodial wallets, on the other hand, are relatively more secure as the exchange is able to protect the private keys and cryptocurrencies with complex anti cyber attack systems. However, the reliability of the exchange must also be considered here, as a wallet should not be custodial by a cryptocurrency platform that is not serious about customers.
Another important point is the number and type of crypto assets the wallet can support and the availability of the best cryptocurrencies. Typically, all custodial wallets support all cryptocurrencies offered by the exchange that custodies them, but this is not always the case.
In addition, it is important that a crypto wallet allows the user not only to store cryptocurrencies or NFTs, but also to monitor their performance in the market, as well as sell, trade, or buy them.
Can cryptocurrencies increase in value in the wallet?
Cryptocurrencies stored in wallets can change in value by following market trends.
If a user invests $100 in Bitcoin and stores it in their crypto wallet, the $100 over time may increase or decrease based on the value of Bitcoin relative to the time of purchase.
For example, if the user buys $100 of Bitcoin when 1 BTC in full was priced at $20,000, and the market value after a few weeks increases to $21,000 (+5%), the value of the Bitcoins in the crypto wallet will increase to $105 (i.e., "initial investment" + 5%).
What are the safest wallets?
The absolute safest wallets are offline crypto wallets.
Offline cryptocurrency wallets are physical objects similar to USB sticks that can be connected and disconnected from the network.
Although no wallet is 100% safe from scams, offline wallets are safe from cyber attacks as opposed to online wallets or those offered by exchanges.
That said, offline wallets can still be compromised if the device they are connected to (such as a PC) is infected.
Therefore, regardless of the type of crypto wallet, care must be taken so as to protect access to the cryptocurrencies in one's possession.
---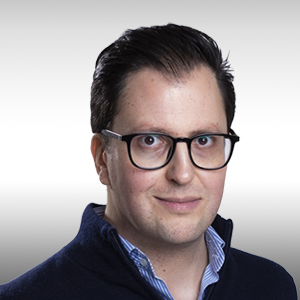 About The Author
Filippo Ucchino
Co-Founder - CEO - Broker Expert
Filippo is the co-founder and CEO of InvestinGoal.com. He has 15 years of experience in the financial sector and forex in particular. He started his career as a forex trader in 2005 and then became interested in the whole fintech and crypto sector.
Over this time, he has developed an almost scientific approach to the analysis of brokers, their services, and offerings. In addition, he is an expert in Compliance and Security Policies for consumers protection in this sector.
With InvestinGoal, Filippo's goal is to bring as much clarity as possible to help users navigate the world of online trading, forex, and cryptocurrencies.
---