3 Best Free Forex Signals App for Copy Trading for 2023
eToro

NAGA

Visit NAGA

80.85% of retail investor accounts lose money

ZuluTrade
A forex signals app is a type of software developed by technology or brokerage firms that provide users with real-time recommendations for executing trades on the foreign exchange market.
They include crucial information such as the currency pair, the direction of the trade (buy or sell), and often, the stop loss and take profit levels. These signals can be generated by independent forex traders, teams of expert analysts or automated systems based on a specific algorithm or AI.
Many of these apps are provided at no cost to the user, often as an incentive to attract more clients or to retain existing ones.
When trading signals are executed automatically on the trader's trading account, then it can be called copy trading.
In this article, we have grouped together and reviewed the best options that encapsulate all these possibilities.
The factors we have considered in compiling this list of the best forex signals apps for copy trading are listed below:
The presence of a quality forex signals system
The possibility of getting signals on other markets
The overall quality of the app
Round-up
Warning
CFDs are complex instruments and come with a high risk of losing money rapidly due to leverage. Between 74-89% of retail investor accounts lose money when trading CFDs. You should consider whether you can afford to take the high risk of losing your money.
What are the best free forex signals app for copy trading?
Here are our top 3 apps for receiving the best forex signals and more.
Through the eToro app it's possible to join a wide community of signal providers providing free forex signals.
eToro offers all the automated copy trading functionality needed to create a real portfolio of traders.
eToro offers a wide variety of investment instruments including stocks, indices, commodities, ETFs, and cryptocurrencies.
eToro has a free demo account to try, otherwise, there's a minimum deposit of $200 to get started.
77% of retail investor accounts lose money
On the NAGA app is possible to go through a list of the best trades generated by the community.
You can choose the best forex signals by observing and setting your own parameters (stop and profit).
NAGA offers many features for retail trading, social trading, automated copy trading, and crypto trading.
NAGA requires a minimum deposit of $50 to get started.
80.85% of retail investor accounts lose money
ZuluTrade is a services platform that can be connected to a trading account with a broker of your choice.
The ZuluTrade app is heavily focused on automated copy trading functionality, providing very advanced analysis and portfolio management tools.
Within the ZuluTrade app is possible to find a wide selection of forex signal providers, together with the broker they are using and their main strategy.
To keep your forex broker of choice connected to the ZuluTrade app, you must keep a balance of at least $100 into ZuluTrade.
(Your capital is at risk when trading CFDs)
Free live forex signals: 2 more apps for receiving the best forex signals
Here are two more top choices when it comes to services where you can receive live forex signals for free.
MQL5
MQL5 is considered to be one of the most popular apps when it comes to forex signals. MQL or MetaQuotes Language is connected to MetaQuotes software, also the developer of MetaTrader trading platforms offered by almost every top forex broker.
The MQL app has the backing of a hugely active community of traders and is supported by both iOS and Android. The app itself along with all other MetaQuotes software is very light and capable of running on almost any device. Through the app you can access both free, and paid forex signals from a range of markets. The average price of the signals sold here remains very reasonable at around $30 and the MQL app and community cover almost every trading technique with something for everyone.
If the forex signals are not enough, you can download EAs for automated trading through MT4 and MT5 that have been made available by the MQL5 community of traders.
Signal Factory (Telegram forex signals)
Signal Factory is another great source when it comes to free forex trading signals within the Telegram app.
The forex signals coming from this service are very much trusted and the service relies on connecting retail and professional traders in real-time to gain access to the best and most profitable signals provided by these professional traders.
How to copy forex signals: Easy short guide
Copying forex signals is actually a straightforward process. Of course, if you are using a dedicated copy trading service, this is just the click of a button. This guide is aimed at you if you are a trader using forex trading apps such as MetaTrader in combination with third-party signals services.
The first step is you will get your signal from the likes of MQL or Signal Factory as mentioned above. This will usually come along with some key data.
The key data will typically include an entry price, and the direction of the signal if it is long/short, buy/sell. They may also include a suggested stop loss or take profit area, though the amount of data will depend on the signal and the provider.
All you have to do is literally copy these values within the app you're using for trading with.

Select the asset of the signal
Select the direction of the trade (buy/sell)
Open the panel for setting an order
Copy the entry price
Set the stop loss and take profit data (which is usually within the same panel)
Set the order

Once the asset you have chosen meets the entry price you have selected, it should open as usual. Then, if you have set a stop loss, or take profit point, it will automatically close at this point and your trade will be completed using your forex signal.
How to maximize these Copy Trading Apps
Using a free forex signals app, or using a Copy Trading App, are two very similar activities, basically identical.
The main factors to consider are the same for both.
Before you begin to copy the signals, you have to be able to figure out some of the following information using your judgment about the signal:
Is the person creating them a professional?
Are you happy to trust that this signal provider knows what they are doing?
Does the signal fit your risk profile – Is it too risky, or too conservative?
If you can't analyze these factors, then, by copying them, you also replicate automatically all the problems and risks.
InvestinGoal was created precisely for this, to provide all the necessary knowledge for those who want to exploit the potential and the convenience of copy trading and automatic forex signals.
---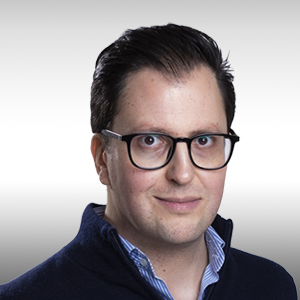 About The Author
Filippo Ucchino
Co-Founder - CEO - Broker Expert
Filippo is the co-founder and CEO of InvestinGoal.com. He has 15 years of experience in the financial sector and forex in particular. He started his career as a forex trader in 2005 and then became interested in the whole fintech and crypto sector.
Over this time, he has developed an almost scientific approach to the analysis of brokers, their services, and offerings. In addition, he is an expert in Compliance and Security Policies for consumers protection in this sector.
With InvestinGoal, Filippo's goal is to bring as much clarity as possible to help users navigate the world of online trading, forex, and cryptocurrencies.
3 Best Free Forex Signals App for Copy Trading for 2023
Related Top10
---