Copy trading has been around for many years. It has continued to develop and grow in popularity with many brokers now offering very advanced and innovative copy trading platforms. But, what is copy trading, and how exactly does it work?
These are questions that the expert InvestinGoal team endeavors to answer through this detailed guide. Here we examine the key points of copy trading including the process, risks involved, key stakeholders, and how to get started.
What is Copy Trading?
Often confused with social trading and mirror trading, copy trading consists of copying the performance of other traders using automation.
Today the most popular copy trading brokers provide Social Trading services as well. This type of functionality provides the opportunity to study both the actions and behavior of each trader.
How Does Copy Trading Work?
In copy trading, the investor has the option to automatically "copy" every operation executed by another trader to their own personal account. This does not involve an investor giving funds directly to a fund manager. Trading accounts can simply be connected to copy trading platforms to replicate the trades of signal providers.
The signals replication process in copy trading
The signal replication process starts with the signal providers, these are the traders who can be followed.
Let's suppose the signal provider decides to go long on EUR/USD for one standard lot.
The signal provider then, via the brokers trading platform, opens this position.
Simultaneously, the broker then executes the order on the trader's personal account and notifies the copy trading service of the order. This happens only when the broker acts as an intermediary, such as ZuluTrade, and not when it has an in-built system like eToro.
The copy trading service authorizes the signal to be replicated on the accounts of investors who are copying this signal provider.
Copy trading platforms can also adapt the operations of signal providers to their followers.
These followers can set a stop loss, take profit, or decide to copy the trade with lower volumes than the copied trader.
Consequently, the orders are processed according to the preferences of the copier.
Now, the copy trading company receives the order from the signal provider's broker, it filters and, if needed, changes it according to the personal parameters of each individual follower This result is then sent back to the broker.
All of these operations are processed within a very short timeframe, tenths of a second. However, in this small timeframe, slippage can occur.
Slippage in copy trading
In our example, we will assume the buy order was performed on EUR/USD at 1.3000, because for the trader's broker that was the best price at that moment. Even though the order was made at that price, the best price available at that moment, once the order execution occurs, may be slightly different. This difference is called slippage.
Slippage can be in favor of the trader if the executed price is better, but against the trader if the executed price is worse.
The Main Players of Copy Trading
The following are the important basic components of any Copy Trading service.
The Market
The main market on which copy trading was established and grew (due to its immense liquidity) was the Forex Market.
After that, with the advent of CFDs, almost all the other markets and their instruments could be copy traded including stocks, indices, commodities, interest rates, ETFs, and crypto.
The Platform
Another fundamental element is the trading platform, which is usually offered by copy trading brokers.
With Copy Trading, you need a trading account with a broker who facilitates cop trading.
Some leading forex brokers, also offer their own copy trading platforms directly.
There are different types of copy trading platforms, included trading signals apps for copy trading, each with its own pros and cons.
The Trader (or Signal Provider)
The signal provider is the trader that investors decided to copy. Each platform allows investors to observe and evaluate various metrics on the trader's performance.
Some platforms require an evaluation of a signal provider's strategy before allowing it, while others simply record the performance of these signal providers from the moment they subscribe.
There are many factors that combine to differentiate between signal providers. Trading experience, investment timeframe, trade volume, instrument type, and risk/reward levels are some of the main areas where signal providers can differ to meet the needs of a variety of investors or followers.
The investor (or follower)
The investor, or follower in copy trading is the person who is copying the trades of the signal provider. Without this copier, there is no copy trading. Though it may seem like a simple process of directly copying trades, it is very important to study and understand signal providers and strategies. Finding the right traders to copy is integral to success in copy trading.
Because there are still risks involved in copy trading, a prudent investor should understand their goals and objectives prior to conducting research and selecting to copy an experienced trader whose strategy fits their risk profile. This process requires both time and patience.
What Are The Risks of Copy Trading?
As with any form of trading, there are some risks to be aware of when copy trading. These include:
Lack of platform knowledge: Understanding the copy trading platform of a broker, its features, and how it may differ from that of other brokers is key in copy trading.
Risk management: Deciding and maintaining a risk management strategy is essential. Being influenced by returns and win percentages that seem too good to be true can lead to big losses.
Assigning capital: Maintaining a diversity of investment with various signal providers, and allocating capital to each is equally as important as maintaining a diverse portfolio of assets. A downturn in one area can then be counterbalanced.
Trader selection: Following just one trader, or investing with the wrong trader can be a costly error. Time, patience, and analytical skills are key when choosing good traders to copy. Similarly, do not be swayed by returns that seem overly positive.
Timing: When you start copying a trader can be critical. Beyond the obvious slippage that can occur from time to time, there are always periods when a successful trader has a losing run and vice versa. Try to maintain balance and a longer-term perspective.
What Are The Best Options
Here is some more information on some of the best Copy Trading platforms. The top three are:
eToro: Pioneer of social trading, well regulated, user friendly platform, unlimited demo account to try the copy trading service (see our eToro guide).
Visit eToro (77% of retail investor accounts lose money when trading CFDs with this provider. You should consider whether you can afford to take the high risk of losing your money)
ZuluTrade: Popular copy trading platform. link your broker to the Zulutrade platform in order to use the broker to copy traders on the platform. Advanced copy trading service. (see our ZuluTrade guide).
Visit ZuluTrade (Your capital is at risk when trading CFDs)
NAGA Markets: Best alternative to eToro. German copy trading broker, multi-asset, user friendly proprietary platform and a mt5 platform.
Visit NAGA (80.85% of retail CFD accounts lose money)
---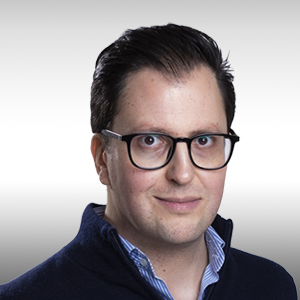 About The Author
Filippo Ucchino
Co-Founder - CEO - Broker Expert
Filippo is the co-founder and CEO of InvestinGoal.com. He has 15 years of experience in the financial sector and forex in particular. He started his career as a forex trader in 2005 and then became interested in the whole fintech and crypto sector.
Over this time, he has developed an almost scientific approach to the analysis of brokers, their services, and offerings. In addition, he is an expert in Compliance and Security Policies for consumers protection in this sector.
With InvestinGoal, Filippo's goal is to bring as much clarity as possible to help users navigate the world of online trading, forex, and cryptocurrencies.
---