10 Best Copy Trading Platforms for 2023
A copy trading platform is an online service that enables individuals to automatically copy the trading decisions and strategies of other, typically more experienced traders. These platforms are often used in the context of forex trading, commodities trading, or stock trading. Copy trading is a legal and regulated form of investment strategy.
Copy trading platforms are often referred to also as "copy trading brokers" or "copy trade platforms" or "copy trading services".
Users select a trader whose strategies they want to replicate, based on their past performance and trading style. Whenever that experienced trader makes a trade, the same trade is automatically executed in the user's account. This can occur in real time and usually at the same price, depending on the platform's specifics.
By using copy trading platforms, inexperienced traders or those who don't have the time to constantly monitor market fluctuations can leverage the expertise of successful traders. It is a type of social trading that capitalizes on the collective wisdom of the crowd and allows users to learn from others' strategies and potentially make profits.
Copy trading platforms are sometimes confused and referred to as social trading platforms, even though they are not exactly the same. "Copy trading" is a subset of "social trading". Social trading is a broader concept that involves sharing and discussing investment ideas and strategies on a social trading platform, which users can choose to manually follow or ignore, rather than automatically copying trades.
In this article we have compiled a list of the best copy trading platforms for forex trading and CFD trading.
We have grouped not only the platforms, but also the brokers that allow you to copy other traders.
To compile the ranking we have taken these elements into consideration:
The general quality of the service offered
The availability according to the country of residence
The availability of platforms such as MT4
The number of tradable markets and assets.
Round-up
Warning
CFDs are complex instruments and come with a high risk of losing money rapidly due to leverage. Between 74-89% of retail investor accounts lose money when trading CFDs. You should consider whether you can afford to take the high risk of losing your money.
What are the best copy trading platforms?
Below our curated list of the best copy trading platforms and brokers, with details of features and characteristics.
eToro is the leading and by many considered the best copy trading platform in the world.

eToro allows you to copy other traders from a minimum investment of $200.
In addition to copying traders and watching their statistics, on eToro you can also interact with them.
With copy trading at eToro you will be able to trade not only CFDs, but also real stocks and cryptocurrencies.
eToro allows you to try the copy trading platform with a demo account.
eToro's(Popular Investors) will receive a fixed and/or variable compensation depending signal providers on their AUM.
77% of retail investor accounts lose money
ZuluTrade is the pioneer of copy trading.
Copy trading if offered through the ZuluTrade platform and MT4.
Through ZuluTrade, you can link your trading account with another broker, so you can use that broker to replicate the positions of other traders.
ZuluTrade offers advanced copy trading management tools.
The minimum deposit to use ZuluTrade is $100.
(Your capital is at risk when trading CFDs)
NAGA is a German Copy Trading platform.
Besides offering CFDs, you can also copy stocks positions on NAGA.
NAGA requires a $50 minimum deposit to use its platform.
The higher the minimum deposit, the higher will be the copy trading earnings for signal providers with NAGA.
To try out the copy trading service, NAGA makes a free demo account.
80.85% of retail investor accounts lose money
AvaTrade is an Irish fixed spread broker that offers a copy trading platform through Pelican Trading.
The feature is not available to European clients, but only under B.V.I. and FCA branches of the broker.
Copy trading is offered on MT4, while on AvaSocial you will be able to interact and choose the trader to copy.
On AvaSocial you can also share ideas, comments, and show others your achievements.
AvaTrade also offers Duplitrade to traders.
79% of retail investor accounts lose money
Darwinex is a copy trading platform that is inspired by mirror trading services.
Darwinex's copy trading system is among the most advanced on the market.
With Darwinex, signal providers can create automated trading strategies, which can then be copied by followers.
Although Darwinex offers a demo account, a minimum deposit of $500 is required to open a real account.
61% of retail investor accounts lose money
Roboforex offers a copy trading service through the CopyFX platform.
This service is available for all Roboforex clients.
The minimum deposit required to engage with the Roboforex CopyFX service is $100.
The copy trading service is available for all account types, except R StocksTrader and the MT5.
61.41% of retail CFD accounts lose money
HF Markets is a beginner-friendly type of copy trading broker, as it offers a great selection of educational content.
The broker has won several awards, including best copy trading platform in 2019 from the Global Forex Awards.
The minimum deposit to access HF Copy is $300.
Signal providers, however, will need to deposit at least $1000 in order to open the HF Copy account.
Strategy providers can earn up to 35% on performance fees with HF Markets.
70.51% of retail investor accounts lose money
Pepperstone offers a copy trading service through Duplitrade.
The minimum deposit to access it starts at $2000, but it may vary depending on the geophysical area of the trader.
Although Pepperstone offers several trading platforms, Duplitrade is only compatible with MetaTrader 4.
With Pepperstone, signal providers will be able to open positions as low as 0 pips.
74-89% of retail investor accounts lose money when trading CFDs
The OctaFX copy trading platform is compatible with MT4.
OctaFX makes available a mobile app to monitor followers and the performance of your investments.
If you want to register as a signal provider, you must first open a classic MT4 account, and then apply to OctaFX to become a signal provider.
74-89% of retail CFD accounts lose money
Vantage offers four options for copy trading: ZuluTrade, Duplitrade, Vantage Social League and MyfxBook.
To open a copy trading account with Vantage, you need to deposit at least $50.
To open an account with Duplitrade, on the other hand, you need at least $2000.
With Vantage you can trade over 300 assets on MT4.
74-89% of retail CFD accounts lose money
How to choose a copy trading platform
Before considering opening a copy trading account, there are some things you should be aware of. Here are the three tips on how to choose a copy trading broker.
Always choose a copy trading platform regulated by recognized financial authorities. The Financial Conduct Authority (FCA) in the UK, European Regulators such as the Cyprus Securities and Exchange Commission (CySEC) in Cyprus, and the Australian Securities and Investments Commission (ASIC) in Australia are among the top bodies that provide regulatory oversight. These regulatory bodies ensure that the platform adheres to strict financial standards, ensuring your investment is in safe hands.
Opt for a broker with a demo account which are free trial accounts that give new users an opportunity to try out the copy trading platform without any real risk. These accounts use virtual money to execute trades, allowing you to get a feel of the platform's interface and functionalities. Among the plethora of platforms available, eToro stands out for offering an unlimited copy trading demo account, making it an excellent choice for beginners.
Consider your initial budget as copy trading platforms generally require a minimum investment of $200 to get started, it's essential to consider the trader you wish to copy. Depending on their trading strategy, some traders may suggest higher investments, sometimes even up to $1000. Investing an insufficient amount while copying a trader might not adequately reflect their trading strategy, leading to subpar performance replication.
How do copy trading brokers work?
Copy trading brokers act as intermediaries that allow one trader to replicate the trades of another. When a trader decides to copy another, the broker translates the actions of the "copied" trader directly into the "copier's" trading account.
Through this process, the copier can mirror the performances of the copied trader. However, this convenience may come at a cost. Fees might be associated with the copy process. Depending on the broker's policy, the "copied" trader might receive all of these fees, or they might share them with the copy trading broker.
Are there alternatives to copy trading platforms?
There are two main alternatives to copy trading platforms, and these are Algo Trading Brokers and Managed Forex Brokers.
Algo trading involves using trading bots that automatically initiate and close trading orders based on pre-defined parameters. Platforms such as MT4, MT5, and cTrader support these bots. However, creating a bot requires coding knowledge, making it a more advanced trading method.
With a Managed forex Broker you entrust your capital to a professional fund manager who will trade on your behalf. Profits (or losses) from these trades are then split according to a pre-agreed ratio.
What is the difference between copy, social, and mirror trading?
The difference between copy trading, social trading and mirror trading is that Copy Trading consist in copying dynamically other traders, Mirror Trading the trader copies fixed strategies, and Social Trading does not involve copying other traders, but rather encourages trader's interactions.
In short, copy trading allows users to replicate other traders' strategies automatically. Should the trader you're copying change their trading strategy, your trades will adapt to this new strategy in real-time. eToro is a popular platform that offers this feature.
Social Trading, while it primarily focuses on allowing traders to interact and share insights, also lets users copy each other directly. eToro is an example of a platform that combines both features.
In mirror trading, users can replicate fixed trading strategies, similar to algo trading. Unlike copy trading, the strategy remains constant and can't be changed unless the strategy owner manually modifies it. Darwinex is a platform known for offering mirror trading.
Do copy trading platforms make earning money easy?
Copy trading does not make earning money easy or easier. Copy traders might require less direct market knowledge than individual professional traders. However, a rudimentary understanding about the market and about how copy trading works is essential.
While copy trading offers a more hands-off approach to trading, it's a misconception to consider it an easy money-making scheme.
Merely copying any trader without proper research can lead to losses. It's crucial to recognize that every investment carries a risk, and past performance is not always indicative of future results.
Pros and cons of copy trading platforms
Pros
They are usually user friendly
Learning opportunity for inexperienced traders
Time-saving and reduced effort
Can potentially be a passive income
Cons
Risk of losses
Limited control over investment decisions
Dependence on the performance of others
Potential for unscrupulous traders and scams
---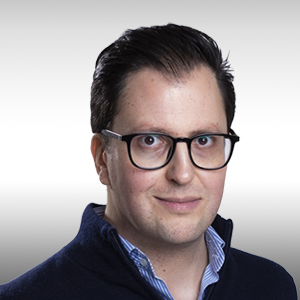 About The Author
Filippo Ucchino
Co-Founder - CEO - Broker Expert
Filippo is the co-founder and CEO of InvestinGoal.com. He has 15 years of experience in the financial sector and forex in particular. He started his career as a forex trader in 2005 and then became interested in the whole fintech and crypto sector.
Over this time, he has developed an almost scientific approach to the analysis of brokers, their services, and offerings. In addition, he is an expert in Compliance and Security Policies for consumers protection in this sector.
With InvestinGoal, Filippo's goal is to bring as much clarity as possible to help users navigate the world of online trading, forex, and cryptocurrencies.
10 Best Copy Trading Platforms for 2023
Related Top10
---