There are some cases where DEGIRO can lend your shares to other traders.
Here we will take a close look at why and how DEGIRO can lend your shares, how these lent shares are secured, and how you can decide not to do it.
Does DEGIRO lend investors' shares?
In 2021, DEGIRO removed the option for new customers to open a Custody account.
This type of account was the most common among investors, as contractually it was not possible for DEGIRO to allow stock lending.
However, the only account available now is the Basic account, which instead permits share lending.
So as of today, DEGIRO allows stock loans. However, old custody account holders will not have their shares loaned out.
Visit DEGIRO
(Investing involves risk of loss)
DEGIRO Shares Lending: DEGIRO Basic vs Custody
When it comes to shares lending at DEGIRO as mentioned above, the most impactful thing is the type of account chosen during the DEGIRO registration (Investing involves risk of loss).
With the DEGIRO Basic account, the broker does have the right to lend out shares you have purchased. The benefit to you will be an account with more flexible features, and even lower fees than the custody account where the fees will be slightly higher but DEGIRO can't lend out your shares.
Comparatively speaking, even though the fees on a custody account may be just a little higher, they remain very low compared with other brokers.
Just remember that you cannot change your choice. A basic account cannot be converted to a custody, and vice versa. You can though still hold two separate accounts.
If you would like to know more about this then you can always see our guide on how to change basic to custody account types with DEGIRO.
What exactly happens when DEGIRO Lends Shares in your Basic Account?
With the fact that your shares can be lent out, you may wonder how this guarantees your own security and your holdings. Rest assured that the broker does everything in a transparent and secure way.
DEGIRO is your counterparty in these trades and therefore they guarantee your assets with their own equity when they are lent out. Further than that, they also require security from the borrower in case the positions change.
With that in mind, the only possible way your holdings could be negatively impacted would be if the borrower, and DEGIRO both were unable to repay and meet their obligations. This is an extraordinarily unlikely case if not almost impossible as a retail trader.
Even in this hugely unlikely event, the loss incurred would be less the security provided by the borrower, so your holdings are further protected in that regard.
DEGIRO Assets Segregation
Asset segregation is another key factor in place to bolster trust in this process. Whether or not the broker lends your shares out in the first place, they are securely stored and separate from DEGIRO's own assets.
SPV is the legal entity used by DEGIRO for the safe holding of your assets. The only function of SPV is the administration and safeguarding of these assets. They do not provide any commercial function.
This means that even in the case that DEGIRO was bankrupt, your assets are, and still would be held safely with SPV and could be returned to you without loss.
Visit DEGIRO
(Investing involves risk of loss)
---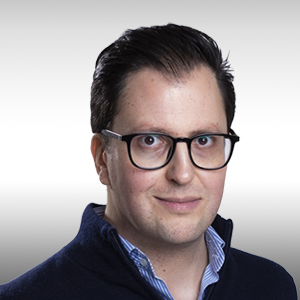 About The Author
Filippo Ucchino
Co-Founder - CEO - Broker Expert
Filippo is the co-founder and CEO of InvestinGoal.com. He has 15 years of experience in the financial sector and forex in particular. He started his career as a forex trader in 2005 and then became interested in the whole fintech and crypto sector.
Over this time, he has developed an almost scientific approach to the analysis of brokers, their services, and offerings. In addition, he is an expert in Compliance and Security Policies for consumers protection in this sector.
With InvestinGoal, Filippo's goal is to bring as much clarity as possible to help users navigate the world of online trading, forex, and cryptocurrencies.
---