DEGIRO Review: Pros and Cons Uncovered 2023
At InvestinGoal, we adhere to strict standards to ensure an unbiased review process. We conduct our reviews by examining each broker's offering and performance across 4 key categories. A final rating is produced for each forex broker based on a total of 187 data points. Learn more about our review process and methodology.
Founded in the Netherlands in 2008, DEGIRO operate under Flatex Bank as they continue to grow operations in the EU (the only region they are currently available in).
DEGIRO has become a household name in Europe and with regulation in place from BaFin the German regulator making them ESMA compliant. The broker is now one of the main stockbroker choices in Europe for traders.
The core strengths of DEGIRO include:
A compensation scheme of up to €100,000 open to certain clients
No minimum deposit requirement
Commissions are very low starting from €1
A massive range of over 40,000 stocks available
Even though DEGIRO does not offer a demo account, the broker still makes it extremely easy and accessible to get started in trading with no minimum deposit needed and low commission charged throughout on the majority of available stocks.
OPEN A DEGIRO ACCOUNT
(Investing involves risk of loss)
What Is Our Opinion On DEGIRO?
DEGIRO is one of the best Stockbrokers in Europe for many reasons. They have low-commissions and no minimum deposit requirement alongside a huge range of stocks. They don't offer fractional trading but are still very accessible to new traders, and perfect for ETF investors who can find great value with many low-commission ETFs at this award-winning broker.
What are the DEGIRO Pros and Cons?
Before getting into the full detail of the review, here is a snapshot of some downsides we have found, and well as a summary of the positive points when trading at DEGIRO.
Pros
On the plus side, there are also several things to note. DEGIRO offers a great range of stocks to trade. This is excellent for traders of all levels who can avail of their choice in stocks and much more from markets around the world.
Combine this with the very low trading costs and you can see why DEGIRO has gained so much popularity as a top stock broker in Europe.
With this broker, you will also find that there is no minimum deposit required. Balancing out the downsides mentioned, this can make the broker a great choice for low-risk trading particularly if you are a beginner.
Cons
The two key points we have noted that detract from the overall appeal of DEGIRO are particularly focused on new traders. The broker does not offer any type of demo account.
This is quite rare in the industry and is quite a substantial drawback since opening a demo account is a great place to start in getting to know more about the industry and a broker.
The education section at DEGIRO is also quite limited. This can make it a challenge for less experienced traders even though the broker is still very popular with those starting out.
Pros and Cons: a Summary
The table below charts some of the key broker areas and points to note in each.
If you want to expand your research, and evaluate some options similar to this broker, you can consult the alternatives to Degiro.
DEGIRO Offer
Advantages
Downsides
Demo Account
The low minimum deposit can still be helpful to start trading, even if a demo account is not available
Not available
Minimum Deposit
€0.01
You still have to deposit more than €0.01 if you want to start investing
Shares Dealing
Low trading costs;
Great choice of assets
No fractional shares available;
Not recommended for small traders
ETFs
Great ETFs choice;
Overall low trading costs or none for some ETFs
N/A
Trading App
User-friendly;
Optimum research features
You cannot change the initial language chosen
Share Dealing Review
Share trading at DEGIRO you will be greeted with thousands of shares to choose from. The associated costs are also kept at rock bottom with many shares tradable for just €0.00 on opening and closing of a trade.
This cost depends on the market traded but prices are generally low around the world. The highest you will find on some, particularly European markets is €3.90 per share. This makes a €7.80 total for opening and closing.
The overall depth of assets is great at DEGIRO, and your costs can be kept low particularly if trading US shares though fractional share trading is not offered at all by the broker.
Pros
The broker share trading cost remains very low
You will have a very wide choice of assets to trade
Orders are executed quickly, and efficiently
Cons
Fractional share trading is not available
Not always ideal for smaller trades
ETFs Review
When it comes to trading ETFs you will find a great range available again at DEGIRO. There are more than 4,000 in total that you can select from.
The trading cost here remains equally low, starting at just €0.00 per operation for opening and closing a trade which also depends on the exchange the assets are traded on.
DEGIRO has a number of ETFs called "Core ETF selection" that are offered without commissions if the investor resides in the same country as the stock exchange. This makes DEGIRO a great choice for trading ETFs if you would like to trade in these particular ETFs and over the long term.
Pros
Costs remain low for trading throughout
An excellent range of ETFs are offered for trading
Many ETFs are offered commission-free entirely
Cons
Trading App Review
The DEGIRO trading app is actually really intuitive and easy to use for all levels of trader. This is perfect if you are new to trading and you should find it quite easy to get to grips with the app.
You can perform every function here that you can with the online trading platform and in sufficient detail. You can also catch up with full information on markets as well as download PDFs of the company financial statements as well as ETFs KIIDs and other documents.
The only downsides here are that it will only be available in the native language that you initially download. Aside from that, it is not quite as user-friendly as the web-based platform for actually trading, but great for monitoring.
Pros
The mobile app is extremely user-friendly
The research features within the app are excellent
Cons
The initially downloaded language cannot be changed
The layout within the app itself could be improved for trading
Is DEGIRO regulated and legit?
DEGIRO is a well-regulated broker. The business name of the broker, flatexDEGIRO Bank Dutch Branch, is the Dutch branch of flatexDEGIRO Bank AG, a German bank supervised by BaFin.
Additionally, flatexDEGIRO Bank AG falls under the supervision of the European Central Bank.
In the Netherlands DEGIRO is supervised by the AFM, and indirectly by the Dutch Central Bank.
Foundation and Offices
The company was founded in 2008 in Amsterdam. Since that time they have expanded and grown rapidly to the point where they are now one of the most popular stock trading broker choices in Europe.
They recently merged with Flatex Bank to become the biggest online execution-only broker in Europe with their own banking license.
They currently occupy the two following office locations:
Flatex DEGIRO Bank Dutch Branch
Rembrandt Tower – 9th Floor
Amstelplein 1
1096 HA Amsterdam, the Netherlands
DEGIRO Sofia
Millennium Center, floor 15
89B Vitosha Boulevard
1463 Sofia, Bulgaria
Money Protection
Your money and assets are safe with DEGIRO. In fact, clients' assets are segregated and thus protected against any form of insolvency of DEGIRO. In the unlikely case that the assets can't be returned to clients, you will be covered with a Compensation Scheme up to 20.000€ and 90% of the assets value.
Additionally, with a DEGIRO Cash Account opened with flatexDEGIRO Bank AG you will be guaranteed a Compensation Scheme up to 100.000€.
In Which Countries is DEGIRO not Available?
DEGIRO is primarily focused, and one of the biggest online stock brokers in the EU area. At the present time, they are not available outside Europe. Therefore, the following list is a collection of countries where DEGIRO IS available:
Austria
Belgium
Czech Republic
Denmark
Finland
France
Germany
Greece
Hungary
Ireland
Italy
Netherlands
Norway
Poland
Portugal
Spain
Sweden
Switzerland
United Kingdom
DEGIRO is not available in:
Algeria
Angola
Benin
Burundi
Cameroon
Cape Verde
Central African Republic
Chad
Comore
Democratic Republic of Congo
Djibouti
Egypt
Equatorial Guinea
Eritrea
Ethiopia
Gabon
Gambia
Guinea
Guinea-Bissau
Ivory Coast
Botswana
Burkina Faso
Ghana
Kenya
Liberia
Libya
Madagascar
Malawi
Mali
Mauritania
Mayotte
Morocco
Mozambique
Namibia
Niger
Nigeria
Republic of Congo
Rwanda
Senegal
São Tomé and Príncipe
Sierra Leone
Somalia
South Africa
Sudan
eSwatini
Tanzania
Togo
Uganda
Tunisia
Zambia
Zimbabwe
Lesotho
Southern Sudan
Argentine
Anguilla
Antigua and Barbuda
Aruba
Bahamas
Barbados
Belize
Bermuda
Bolivia
Bonaire
Canada
Cayman Islands
Chile
Colombia
Costa Rica
Cuba
Curacao
Dominica
Dominican Republic
Ecuador
El Salvador
Brazil
British Virgin Islands
Greenland
Grenada
Guadeloupe
Guatemala
Guyana
Haiti
Honduras
Jamaica
Guam
Mexico
Montserrat
Netherlands Antilles
Nicaragua
Panama
Paraguay
Peru
Puerto Rico
Sint Maarten
Saint Helena, Ascension and Tristan da Cunha
Saint Kitts and Nevis
Saint Lucia
Saint Vincent and the Grenadines
Saint-Barthélemy
Saint-Martin
Saint-Pierre and Miquelon
Suriname
Trinidad and Tobago
Turks and Caicos
United States of America
Uruguay
US Virgin Islands
Venezuela
Afghanistan
Bangladesh
Armenia
Azerbaijan
Bahrain
Bhutan
Brunei
Cambodia
China
East Timor
Georgia
Hong Kong
India
Indonesia
Iran
Iraq
Israel
Japan
Jordan
Kazakhstan
Kuwait
Kyrgyzstan
Laos
Lebanon
Maldives
Macao
Malaysia
Mauritius
Mongolia
Myanmar
North Korea
Northern Mariana Islands
Oman
Pakistan
Nepal
Seychelles
Saudi Arabia
Singapore
South Korea
Sri Lanka
Syria
Taiwan
Tajikistan
Turkey
Turkmenistan
United Arab Emirates
Vietnam
Yemen
Uzbekistan
Philippines
Qatar
Albania
Andorra
Austria
Belarus
Belgium
Bulgaria
Bosnia and Herzegovina
Croatia
Cyprus
Estonia
Faroe Islands
Hungary
Liechtenstein
Lithuania
Luxembourg
Malta
Moldova
Norway
Russia
San Marino
Serbia
Slovakia
Slovenia
Ukraine
Iceland
Macedonia North
Latvia
Montenegro
American Samoa
Australia
Cook Islands
Federated States of Micronesia
Fiji
French Polynesia
Kiribati
Solomon Islands
Nauru
New Caledonia
New Zealand
Papua New Guinea
Niue
Palau
Samoa
Tokelau
Tonga
Wallis and Futuna
Tuvalu
Vanuatu
Pros
Your funds are very safe and secure with DEGIRO
The broker is fully regulated and compliant in the EU
Cons
The service is available only for EU traders at present
What Are DEGIRO Account Types?
DEGIRO Demo
Unfortunately, no DEGIRO demo account is offered at the moment. This is rare for such a major broker but it can be balanced out by the fact there is also no minimum deposit. This means once you complete the account verification, you can start from a very low-risk level at just €0.01 if you wish.
Basic Account
The DEGIRO Basic account is like the standard account type found at the broker. This type of account gives you access to trade all of the assets at the broker like stocks, bonds, ETFs, and more.
The only things that you will not have at this point are the ability to go short on assets, or trade derivatives like futures, and options.
These can be easily added though changing to the Active, or Trader accounts that we will outline later at no extra fee.
Custody Account
Something important to mention about this account type, is that new clients can no longer open a custody account though it still remains active with no change to those who already own it.
The Custody Account, though similar to a basic account, has some key differences. The main difference being that your securities will be held separately from the lending pool of other securities. This means they will never be lent out by the broker which is a common practice among stock trading brokers.
Though this is highly secure you should note that with a Custody account again you will not be able to use leverage or trade derivatives, but this account type also can't be changed though you can transfer your positions to another account type later for a fee.
Although the conditions are a little different, you will still find many of the same low costs with this account type.
Active Account
Opening a DEGIRO Active account you will find that all of the same services are available as with the basic account. The difference is that with this account type, you can access leverage of up to 50% of your available balance.
Since this account type is not really an upgrade, more like changing the available functions on your account, then there is no associated fee or minimum trading requirement you should meet to make the change. You will also be able to trade futures, options, and other derivatives with this account type.
Trader Account
The Trader account is another step up with all of the same features as you will find on the basic account too. The added point that differentiates this account from others is that, along with being able to trade derivatives, you will also be able to access 100% of your available margin in leverage.
As with the other accounts, there are no additional fees, or special requirements needed to make this change.
Day Trader Account
Operating a Day Trader account is recommended only for the more experienced traders with this account type allowing you the ability to more actively trade all of the available assets during the period that markets are open.
There are also separate limits and conditions on this account type between 7:00 and 20:30 UK time.
The risk with this account type is calculated in a different manner than with the other DEGIRO account types. This can leave you exposed to higher levels of risk and so this account type is best used by more experienced traders.
How Can You Deposit And Withdraw With DEGIRO?
Account Base Currency
There are several account base currencies catered for at DEGIRO. These include CHF, DKK, GBP, NOK, SEK, EUR, CZK, PLN, and HUF.
Though you can only deposit your official currency, you can use the broker to open a multi-currency account. This can allow you to engage in your own currency conversion manually or automatically.
For example, you could convert Euro to 9 different currencies, including GBP, USD, and CHF at the cost of 10 + 0.25% of the converted amount. Alternatively, using the AutoFX feature you can perform the transaction at a preset spread of 0.25% on the applied exchange rate.
Deposit
Making your DEGIRO deposit there are a few ways to get started. Bank transfers are supported.
Credit and debit cards are not currently supported.
Making a manual money transfer from your bank you will find all the information you need to send it through to DEGIRO. This typically takes 2-3 working days. On the other hand, a deposit with your eWallet can be instant if this method is available in your location. The minimum DEGIRO deposit is €0.01.
Deposit Fees
There are typically no deposit fees although your bank could charge a fee for the wire transfer. There is nothing though from the broker side.
Withdrawals
Withdrawals can be initiated directly from your Webtrader or app. You simply need to click 'Deposit/Withdraw', then select the Withdraw tab, insert the details and follow the process.
Either way, the method you use to make your withdrawal must go to your nominated bank account, or your selected eWallet as used to deposit.
A DEGIRO withdrawal typically takes 2-3 business days but it could be a little longer on occasion.
Withdrawal Fees
Again there are no withdrawal fees of any sort from the broker side to worry about.
How Much Are Trading Fees With DEGIRO?
In this section, we list several charts detailing the exact costs you can expect to encounter when trading at DEGIRO. These are broken down by asset for complete transparency.
DEGIRO Stockbroking Costs
Below are the fees applied on leveraged products, warrants, ETNS, and ADRS depending on your location:
| Market Exchange | Base Fee |
| --- | --- |
| London Stock Exchange | £ 1.75 |
| United States | € 0.00 |
| Germany- XETRA | € 3.90 |
| Germany – Tradegate | € 3.90 |
| Germany – Frankfurt (Stocks) | € 3.90 |
| Austria, Belgium, Denmark, Finland, France, Ireland, Italy, The Netherlands, Norway, Portugal, Spain, Sweden, Switzerland | € 3.90 |
| Euronext Access Paris | € 2.00 |
| Canada | € 0.00 |
| Australia, Hong Kong, Japan, Singapore | € 5.00 |
| Poland | € 3.90 |
| Czech Republic, Greece, Hungary, Turkey | € 3.90 |
DEGIRO Bond Stock Fees
The table below displays the fees you can expect at DEGIRO when trading bonds:
| Exchange | Fee |
| --- | --- |
| The Netherlands, Belgium, Portugal, France | € 2.00 |
| Germany | € 2.00 |
| OTC Bonds | € 35.00 |
DEGIRO ETFs Costs
Here you will be able to note the ETF trading costs at DEGIRO keeping in mind that the Core ETF selection of DEGIRO (that consists in over 200 ETFs) is commission free.
If the investor is outside his home market, DEGIRO may charge a 2.50€ exchange connection fee, plus any conversion fee.
| ETFs | Fee |
| --- | --- |
| Worldwide (except Tradegate exchange) | € 2.00 |
| Tradegate | € 3.90 |
| Core ETF selection | Free (2.50€ fee may be applied in certain cases) |
DEGIRO Options Fees per contract
Noted here are the DEGIRO option fees you can expect to pay per contract based on the exchange, and any exchange costs that may apply.
| Exchange | Fee | Exchange Costs |
| --- | --- | --- |
| Eurex (Germany) | € 0.75 per contract | |
| MEFF (Spain) | € 0.75 per contract | |
| Euronext LIFFE (The Netherlands, Belgium, France, Portugal) | € 0.75 per contract | |
| Other Countries | € 0.75 per contract | |
| OMX Denmark (Equities) | € 0.75 per contract | |
| OMX Finland (Equities) | € 0.75 per contract | |
| OMX Sweden (Equities) | € 0.75 per contract | |
| OMX Sweden (Indices) | € 0.75 per contract | |
| OMX Norway (Equities) | € 0.75 per contract | |
| US Options: CME, CBOE, CBOT, COMEX, NYMEX | € 0.75 per contract | Exchange codt for CBOE/CME (non-cleaning member) |
| Exercise / Assignement / Cash settlement of options | € 1.00 per contract | |
DEGIRO Future Contracts Commissions
Below we have charted the commissions and fees associated with trading future contracts at DEGIRO.
| Exchange | Fee | Underlying | Exchange Costs |
| --- | --- | --- | --- |
| NYSE LIFFE – Amsterdam | € 0.75 per contract | AEX Index | |
| NYSE LIFFE – Brussel | € 0.75 per contract | BEL 20 Index | |
| NYSE LIFFE – Lisbon | € 0.75 per contract | PSI 20 Index | |
| NYSE LIFFE – Paris | € 0.75 per contract | CAC 40 Index | |
| EUREX Indices | € 0.75 per contract | EUROSTOXX 50, DAX INDEX | |
| EUREX | € 0.75 per contract | Other Sectors and Indices | |
| IDEM | € 0.75 per contract | All futures | |
| MEFF | € 0.75 per contract | All futures | |
| OMX Denmark (Equities) | € 0.75 per contract | | |
| OMX Sweden (Equities) | € 0.75 per contract | | |
| OMX Sweden (Indices) | € 0.75 per contract | OMXS30 | |
| OMX Norway (Equities) | € 0.75 per contract | | |
| US Futures: CME, CBOE, CBOT, COMEX, NYMEX | € 0.75 per contract | | Exchange cost for CBO/CME (non-cleaning member) |
| Exercise / Assignement / Cash settlement of futures | € 1.00 per contract | | |
DEGIRO Exchange Connection Fee
This is an annual fee that is charged for trading on each exchange with the exception of the Irish stock exchange, and the local exchange of the country where you are based.
| | Fee |
| --- | --- |
| DEGIRO Exchange Connectivity Fee | € 2.50 (max 0.25% of your account value) |
DEGIRO Dividend Withholding
Withholding tax can be applied where you may be taxed on your income from financial instrument investments. This is the case with dividends, and DEGIRO assists in holding tax on dividends at varying rates depending on the country. The maximum dividend tax is 50% which applies in Finland.
External handling fee
DEGIRO charges a small fixed fee of 1€ per trade on all assets to cover external costs.
Options, futures, Core ETF selection and all Tradegate transactions are excluded from the handling fee.
Overnight Fees
At DEGIRO, overnight fees are not charged on real stocks you hold.
How Much Are Non-Trading Fees With DEGIRO?
Here is a quick look at some of the other fees you may find when trading at DEGIRO.
Inactivity Fees
The broker does not impose any kind of inactivity fee on trading.
Pros
You will have a broad range of account types to choose from
No inactivity fee is applied. Ideal for casual trading
No deposit and withdrawal fee is charged from the broker side
Fees are kept low throughout
There is no minimum deposit requirement
Cons
No demo is made available by the broker
Which Markets Does DEGIRO Offer?
Since DEGIRO is a stock broker, they do not offer trading in forex, commodities, or crypto. You can find a wide range of stocks and other assets we will take a look at though.
ETFs
Starting with ETFs, there are more than 4,000 in total available through DEGIRO. More than 200 of these are free to trade in, and the worldwide fixed fee to get into a position stands at € 2.00 for all the ETFs offered.
These ETFs come from listings on exchanges around the world including Borsa italiana, Xetra, Bolsa de Madrid, London Stock Exchange, as well as the Hong Kong Stock Exchange and Singapore Exchange from Asia.
Stocks
As one of the biggest stock brokers in Europe, DEGIRO offers trading in stocks listed on more than 50 stock exchanges. These are worldwide and include major markets in Europe, North America, Asia, and Oceania markets covering a total of more than 30 countries.
The fees on stocks are in the table above under 'Stocks commission'.They range from € 0.00 (United States) up to €5.00 (Australia, Hong Kong, Japan, Singapore).
Bonds
There are more than 600 bonds available to be traded at DEGIRO. Fees vary but the fee for Netherlands, Belgium, Portugal, France and Germany is € 2.00. For OTC Bonds is € 35.00. There are bonds available from a total of 6 country markets at present.
Options
Options can be traded on 12 exchanges with a huge range of choices worldwide. Again the fees depend on the exchange, these start from € 0.75 per contract.
Futures
Futures trading is available on more than 14 international markets with fees very similar to options trading from € 0.75 per contract depending on the exchange.
Investment Funds
In total, you will find 64 fund providers at the moment active with DEGIRO. These include some of the most respected funds in the world such as Fidelity, Goldman Sachs, Aberdeen Standard, and others.
Leveraged Products
Leveraged products including warrants, and certificates can be traded from 3 European-based exchanges. The fees here start from € 0.00 and go up to €5.00.
How Are Execution, Leverage And Position Sizing With DEGIRO?
Here is a closer look at some of the key trading features at DEGIRO and how they can influence your trading experience.
Executions
DEGIRO is an ECN broker. This means you can expect the fastest possible executions, at the best prices for all of your orders in what is a highly efficient system. With that said, the precise type of execution may depend on a number of factors including the trader, type of order, and the asset traded.
Margin needed
If you are trading real stock or using a Basic, or Custody account, then you do not need to think about leverage and margin. For other account types though this is something to consider when you can trade on leverage and with derivative products.
The percentages below refer to the amount of liquidity you have to keep (based on the value of the investment) in order to be able to trade the asset.
| Stock Category | Long (trader) | Short (trader) | Long (active) | Short (active) |
| --- | --- | --- | --- | --- |
| A | 62,50% | 62,50% | 83,75% | 83,75% |
| B | 81,25% | 125,00% | 83,75% | 125,00% |
| C | 99,00% | 250,00% | 99,00% | 250,00% |
| D | 99,00% | 375,00% | 99,00% | 375,00% |
| E | 6,25% | 6,25% | 83,75% | 83,75% |
| F | 12,50% | 12,50% | 83,75% | 83,75% |
| G | 18,75% | 18,75% | 83,75% | 83,75% |
| H | 25,00% | 25,00% | 83,75% | 83,75% |
| I | 31,25% | 31,25% | 83,75% | 83,75% |
| J | 99,00% | 375,00% | 99,00% | 375,00% |
| No category | 99,00% | 375,00% | 99,00% | 375,00% |
Fractional Stocks
Fractional shares are a hot topic at present. This allows you to invest in a smaller portion of a typically higher valued stock and can be an excellent gateway for new traders. Unfortunately, DEGIRO does not currently offer fractional share trading.
Pre-Market Overview
DEGIRO, like many other brokers, does not offer trading in the pre-market, or after hours. The prices in the platform will display the closing price until the regular market re-opens on the following trading day.
FIFO (first in first out)
FIFO is an asset management tool that ensures that the first stock purchased, will in turn be the first sold if you wish to sell. For example, if you purchase company stock at $100, then a second company stock at $110, and then want to sell, the first stock at $100 must be sold prior to the second.
Risk Management
There are a number of risk management tools available to you while trading with DEGIRO. These include the ability to set stop losses, limit orders, trailing stops, and market orders while keeping in mind that not all tools may be available on all types of orders.
Trading Hours
The trading hours will depend on the exchange you wish to trade on with each following their local hours, and trading on that exchange being open. For example, the London Stock Exchange can be traded from 08:00 to 16:30 GMT while American markets are currently open from 2:30pm to 9pm GMT.
Forbidden trading techniques
On trading techniques, scalping is permitted by DEGIRO while hedging is not available and nor is auto trading in any capacity.
What Platforms Does DEGIRO Offer?
Next, we take a detailed look at the trading platforms offered by DEGIRO, and the trading experience in using these platforms.
Charting and Trading tools
There is an extensive number of charting and trading tools made available with the broker. Within the platform, you are given good flexibility to customize the trading experience through charting tools and indicators including options like selecting a date range and exporting this information.
Default settings will show a simple line chart, but you can also change this to a candlestick chart or Open-high-low-close, which gives a little more information than the last price of each trading day. Overall, there is a good range of tools available.
Proprietary (Web platform)
The DEGIRO trading platform is web-based, and proprietary. It can be logged in directly through the broker website and offers an extremely user-friendly experience with no steep learning curve.
Within the platform, you can instantly access your portfolio and a range of other data that is very easy to navigate.
It is also well laid out in a fashion that looks appealing to all traders with enough features and functions to accommodate the more experienced. An important point to note here is that you will only be able to change the platform language by email request once it is set.
Mobile
The mobile trading platform at DEGIRO is award-winning and available as an app for both your Android, and iOS device.
It loses none of the capability of the web platform while keeping its very user-friendly appeal in providing you with all of the available markets including stocks, bonds, ETFs, options, investment funds, and more to trade on the move.
What Extra Trading Services does DEGIRO Offer?
Here are some other products you may run into while trading at DEGIRO:
Core ETF selection
As mentioned above, there are more than 200 ETFs available to trade on a commission-free basis at DEGIRO. With that comes restrictions though.
This is that there can only be one operation per month on the selected free ETF. There are exceptions to this rule in the case that the amount exceeds 1000 Euro and that the trade is of the same nature as the first in the month on that same ETF, so a buy, followed by another buy, would be exempt.
If these conditions are not met, then the standard DEGIRO commission for the purchase and sale of ETFs will apply at € 2 of the transaction value.
Additionally, if the investor buys a Core ETF listed outside his local market, DEGIRO may apply a 2.50€ fee.
Pros
A great number of stocks are available for you to choose from
As well as stocks there are many other tradable assets
There is a strong selection of low commission ETFs available
Cons
The language of the platform can only be changed by support contact once set
Auto trading is not available with this broker
How Is DEGIRO Customer Service?
Languages
A total of 18 languages are facilitated by the broker. These cover all of the countries where the broker is active in providing service within Europe.
You can expect to find Italian, English, Swedish, Finnish, Portuguese, Polish, Austrian, Hungarian, Dutch, Irish, French, Greek, Spanish, Danish, Swiss, Czech, Norway, and German all available.
Customer Service
Customer service from DEGIRO is swift and professional. This service can be accessed through a dedicated phone line or email contact.
For press release information you can also contact the press office by email. The broker will also inform you via email if your portfolio holdings in any one asset have dropped by 10% or more.
If needed you can also place orders via the phone or through email but naturally using the brokers online trading platform will be much more efficient.
Does DEGIRO Have Research And Education Services?
Research
Some may find the research section of the broker to be a little limited. This is particularly the case if you are residing in some countries where service is offered. Depending on your location you can access a regularly updated blog featuring market news, articles, and the latest news.
This is in addition to a dedicated section on strategy for investors, technical, and fundamental analysis which can provide key insights, and of course you can also download the companies latest financial statements and other data where needed.
Education
In terms of educational content, you will find a range of materials available.
This includes not only online lessons that cover points like the different products available and how to manage your order types along with trading strategies, but also tutorials on how to get started using the DEGIRO webtrader and investing with them.
Also available is a full FAQ section with all of the most relevant information and answers to some of the most common questions you may have when trading at DEGIRO.
Pros
A wide range of European languages are provided for
Tutorials and detailed video lessons are available
Cons
No live chat function is accessible
The research section is limited in scope and availability
The education section is sufficient but lacking a certain depth
DEGIRO vs other brokerage firms
FAQs
Is DEGIRO any good?
DEGIRO is a popular broker choice among European traders. Appealing factors with the broker include the fact they are regulated in Europe, offer a low-fee trading environment, and have more than 40,000 stocks, ETFs, and other assets to choose from.
Do you actually own the stock on DEGIRO?
Trading with DEGIRO, you will be trading the real stocks. This means you will own the underlying assets.
---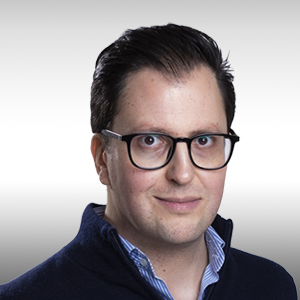 About The Author
Filippo Ucchino
Co-Founder - CEO - Broker Expert
Filippo is the co-founder and CEO of InvestinGoal.com. He has 15 years of experience in the financial sector and forex in particular. He started his career as a forex trader in 2005 and then became interested in the whole fintech and crypto sector.
Over this time, he has developed an almost scientific approach to the analysis of brokers, their services, and offerings. In addition, he is an expert in Compliance and Security Policies for consumers protection in this sector.
With InvestinGoal, Filippo's goal is to bring as much clarity as possible to help users navigate the world of online trading, forex, and cryptocurrencies.
DEGIRO Review: Pros and Cons Uncovered 2023
Related Reviews
---