DEGIRO Penny Stocks: How to find them
With DEGIRO, penny stocks can be traded though it depends on the exchange they are listed on.
The broker offers a huge number of exchanges on which you can find penny stocks.
Here we will take a closer look at penny stocks, how to find them, and if they really are a good bargain.
DEGIRO penny stocks: are they available?
On DEGIRO it is possibile to find penny stocks. The availability depends on the exchange where they are traded and if this is offered by DEGIRO.
Some publicly listed stocks that may be considered penny stocks are certainly available.
With that said, American Pink Sheets and the US Over-the-Counter (OTC) markets are not available.
Visit DEGIRO
(Investing involves risk of loss)
DEGIRO penny stocks: where can you find them
Once you have opened your DEGIRO account you will need to do some research to help yourself identify suitable and cheap stocks that may fit your trading needs.
A great place to start for this would be taking a look at the full list of available markets with DEGIRO. Here you will notice that more than 50 exchanges in 30 countries are on offer, so you should have plenty of choices.
Here we will guide you through an example on how to find penny stocks. Images are just for demonstration purposes, the share we select is a random pick and should not be taken as investment advice.
Step 1 – Find the share you wish to trade
The very first step is of course to find a suitable share you would like to trade. The Finviz stock screener is an excellent starting point for helping identify stocks that fit the bill. This database can help you quickly and easily sort and compare stocks to buy.
Once you have opened the platform it is as simple as clicking the screener tab and applying the price filter "under $5" which matches the definition of what can be considered a "penny stock". You can also add further filters here depending on your need such as "average volume" over a certain amount. This one can be helpful as with too little volume you may find it hard to match and execute your trade.
Once you have identified the stocks you like, you can check the ticker code which you can then input in our DEGIRO search bar.
Step 2 – Open the DEGIRO platform
As mentioned above, once you have completed your research and selected a couple of stocks you like, you can then log into your DEGIRO account and search for the stock in the trading platform as shown by the image below.
If you don't have one yet, you can open a DEGIRO account by following the link (Investing involves risk of loss).
With the ticker code from before entered, the stock should pop up and you simply need to click the name to open it.
Visit DEGIRO
(Investing involves risk of loss)
Step 3 – Place the order
You should now be ready to place your penny stock order. On the asset page which you went to in the above step, you should now see two buttons, green for buy, and red for sell. Once you are ready and hit the green button, you will be presented with a small menu of options as highlighted below.
Here you can enter the order type, price you are willing to pay, and the number of stocks you want to buy. This will then present you with the total amount due and you can set if your order should expire at the end of the day, or stay open indefinitely until executed at your set price or not.
When you are ready you can click the blue button "Place order". A final page will appear when you can run over everything to make sure the details are right before confirming and having the platform execute the trade.
DEGIRO penny stocks: London Stock Exchange with GBX
A term you may come across when trading UK shares on the London Stock Exchange, GBX is short for Penny Sterling, or £0.01 since this exchange trades in pence instead of Pounds. All this means is that where you see a stock at 100 GBX, this is equal to £1 and so on with higher values.
The London Stock Exchange advantage you'll get with DEGIRO
When trading you have to consider not only the shares costs but also the Exchange Connection Fee. This is an annual fee that must be paid for each exchange you use. With the London Stock Exchange though, there are no additional fees. This is a good money saver, especially for newer, and casual traders.
Visit DEGIRO
(Investing involves risk of loss)
---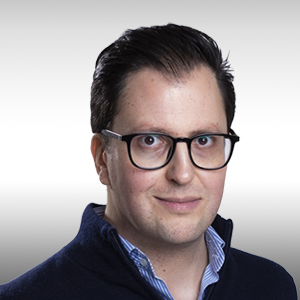 About The Author
Filippo Ucchino
Co-Founder - CEO - Broker Expert
Filippo is the co-founder and CEO of InvestinGoal.com. He has 15 years of experience in the financial sector and forex in particular. He started his career as a forex trader in 2005 and then became interested in the whole fintech and crypto sector.
Over this time, he has developed an almost scientific approach to the analysis of brokers, their services, and offerings. In addition, he is an expert in Compliance and Security Policies for consumers protection in this sector.
With InvestinGoal, Filippo's goal is to bring as much clarity as possible to help users navigate the world of online trading, forex, and cryptocurrencies.
DEGIRO Penny Stocks: How to find them
Related Guides
---