How to File your Taxes and Declare your eToro Earnings in the UK
At InvestinGoal, we adhere to strict standards to ensure an unbiased review process. We conduct our reviews by examining each broker's offering and performance across 4 key categories. A final rating is produced for each forex broker based on a total of 187 data points. Learn more about our review process and methodology.
Below content does not apply to US users
If you are trading with eToro from the UK you may wonder about your tax situation and that of the company themselves.
This issue of eToro tax UK both from your side and the company side are important areas to consider if you are doing any trading with the broker.
While we will take a closer look at all the aspects of your tax needs with eToro trading in the UK, it is important to point out that we are not professional tax advisors at all and are simply offering you basic guidance on the issue based on our research and opinions.
You should always consult a tax professional before taking any action.
Visit eToro
(77% of retail investor accounts lose money when trading CFDs with this provider. You should consider whether you can afford to take the high risk of losing your money)
Is eToro a taxpayer in the UK?
When it comes to the question of eToro being a taxpayer in the UK we can note a few important points.
Since eToro is regulated by FCA and has an office in London, it's a taxpayer in the UK. Moreover, thanks to being physically present in the country, eToro will take care of your taxes, though it's strongly recommended to always consult a tax professional first.
Types of Trading Taxes in the UK
When trading within the UK with eToro or any other broker. There are a few different types of tax that you should be aware of.
If you are a UK trader you may want to check which are the best UK regulated forex brokers and what to look for.
Here are more details on each type of tax you may encounter when trading with eToro:
Standard Trading tax
There is a trading tax in the UK. This only applies though once you close a position. If you close the position positively, that is you have made a profit, then it will count toward your total income. If you close the position negatively, you have lost money then this may reduce your total income.
The trading tax will be calculated based on the number of closed trades in the previous tax year. If the overall amount shows that you have made a profit, then you will be taxed. This applies regardless of whether the profit has come from trading CFDs or real assets.
Dividends tax
When it comes to dividends, you can get taxed on these. Remember though that a dividend will only be paid if you have opened a long position on the asset. At eToro dividends can be paid on CFDs or real assets so both will be counted as far as tax is concerned.
Dividends are usually distributed on a regular basis. This is typically quarterly but can vary depending on the company you have invested in. If you have invested in UK shares then eToro will not charge you any withholding tax on your dividends. If these are US shares though, the broker will charge a 30% withholding tax on your dividends.
You can potentially reduce your withholding tax on US share dividends by completing a W8BEN form which you can find directly through eToro. This declares that you are not a US resident for tax purposes.
Crypto tax
With cryptocurrency trading at eToro you should note that any selling, exchanging, or paying with cryptocurrency is defined as a "disposal" by the latest regulations from the HMRC (Her Majesty's Revenue & Customs) in the UK.
What this means is that if you make any kind of profits at all from cryptocurrency, you will have to pay a tax. This can apply to trading crypto CFDs or trading the real assets themselves and holding positions. You may be required to declare them and pay tax where appropriate.
Copy Trading taxes
Copy trading is taxable when you earn money from a successful copy trade in the same way that trading tax applies to trades that are closed positively.
You can see the trading tax section above for more information on how the tax is applied since the same rules apply for copy trades.
Visit eToro
(77% of retail investor accounts lose money when trading CFDs with this provider. You should consider whether you can afford to take the high risk of losing your money)
eToro Tax UK: How to estimate the Trading Taxes
An important part of making sure you pay the correct tax is to get the estimate right. In the UK this may not be so much of an issue since eToro will typically take care of estimating your taxes as they have a physical presence in London. Here is a guide though if you do want to self-calculate:
The tax you will pay for your earnings, both in trading and dividends is known as Capital Gains Tax. It is applied to your dividends and only to closed trading positions, not those that remain open.
A few points to note are that the tax year in the UK runs from April 6th to April 5th of the following year, and taxes are paid on the preceding year. This means that if you close a position in 2021, you will pay the tax on that position in 2022.
Here are a few key tax facts when it comes to UK law:
Firstly, you will not be taxed on any amount under £12,500 in earnings. In the next bracket, a 10% tax is charged between £12,500 and £50,000. Anything over £50,000 is subject to a 20% tax.
| Overall annual gains | Amount of tax to pay |
| --- | --- |
| £0 – £12,500 | 0% |
| £12,501 – £50,000 | 10% |
| £50,001 and over | 20% |
The total earns as referred to above come not only from your trading but will also include any other working income you might have. A trading loss can also work to potentially reduce your taxable amount.
What happens in case of Capital Loss?
Above we mentioned making a capital loss and how it may reduce your total income for tax purposes. To illustrate this we will take a look at the following example:
You start in 2021 with a total amount of £1,000. Throughout the year 2021, you lose £100 in total to finish the year with £900. In this case, you have made a capital loss of £100 so you will not pay any tax in 2022 on your trading.
Moving to 2022 you start the year with £900. That year you make a £50 profit and finish the year with £950 in total. Although you have made £50, you still will not be liable for tax since you are still in the negative from your £1,000 starting point. You won't pay any tax on this total in 2023.
In 2023 you start with £950 and earn £250 in profit to finish the year with £1200. This means you will now pay tax in 2024 on your £200 profit.
In total, you can claim for a loss for up to 4 years after the end of the tax year that you disposed of an asset. This is important for all traders but particularly if you are trading frequently or at higher volumes.
Remember we are not tax experts and you should always consult a qualified tax professional for advice before making tax-related decisions.
Visit eToro
(77% of retail investor accounts lose money when trading CFDs with this provider. You should consider whether you can afford to take the high risk of losing your money)
eToro is a multi-asset platform which offers both investing in stocks and cryptoassets, as well as trading CFDs.
Please note that CFDs are complex instruments and come with a high risk of losing money rapidly due to leverage. 77% of retail investor accounts lose money when trading CFDs with this provider. You should consider whether you understand how CFDs work, and whether you can afford to take the high risk of losing your money.
Past performance is not an indication of future results. Trading history presented is less than 5 complete years and may not suffice as basis for investment decision.
Copy trading is a portfolio management service, provided by eToro (Europe) Ltd., which is authorised and regulated by the Cyprus Securities and Exchange Commission.
Cryptoasset investing is highly volatile and unregulated in some EU countries. No consumer protection. Tax on profits may apply.
eToro USA LLC does not offer CFDs and makes no representation and assumes no liability as to the accuracy or completeness of the content of this publication, which has been prepared by our partner utilizing publicly available non-entity specific information about eToro.
---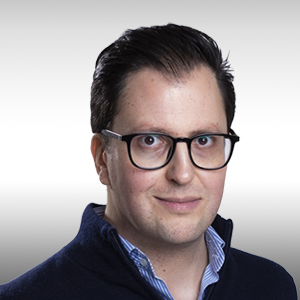 About The Author
Filippo Ucchino
Co-Founder - CEO - Broker Expert
Filippo is the co-founder and CEO of InvestinGoal.com. He has 15 years of experience in the financial sector and forex in particular. He started his career as a forex trader in 2005 and then became interested in the whole fintech and crypto sector.
Over this time, he has developed an almost scientific approach to the analysis of brokers, their services, and offerings. In addition, he is an expert in Compliance and Security Policies for consumers protection in this sector.
With InvestinGoal, Filippo's goal is to bring as much clarity as possible to help users navigate the world of online trading, forex, and cryptocurrencies.
How to File your Taxes and Declare your eToro Earnings in the UK
Related Guides
---