10 Best Forex Brokers For Crypto Trading for 2023
A forex broker for crypto trading refers to a brokerage firm which is mainly used by retail traders for Forex (Foreign Exchange) trading, but which also allows trading on some major cryptocurrencies, usually via CFDs but in some cases also by buying or selling real cryptocurrencies.
These types of brokers are also called crypto forex brokers or cryptocurrency forex brokers, and are different from classic crypto exchanges, such as Coinbase or Binance.
Some even call them bitcoin forex brokers in reference to the most famous of all cryptocurrencies.
Crypto exchanges are platforms created specifically for the exchange and trading of real cryptocurrencies in the cryptocurrency market. Crypto forex brokers, on the other hand, are brokerage firms that were born for retail forex trading in the forex market, and that with the arrival of cryptocurrencies have expanded their services to primarily offer CFD trading on cryptocurrencies as well.
In this article, we have grouped some of the best forex brokers that trade cryptocurrency pairs as CFD or even real asset.
In deciding which brokers to include, we took the following factors into consideration:
The number of cryptocurrencies available
The ability to use leverage on cryptocurrencies
The fees charged on the cryptos offered
The platforms offered on cryptocurrencies
Round-up
Warning
CFDs are complex instruments and come with a high risk of losing money rapidly due to leverage. Between 74-89% of retail investor accounts lose money when trading CFDs. You should consider whether you can afford to take the high risk of losing your money.
What are the best forex brokers for cryptocurrency trading?
Below our curated list of the best forex brokers offering also CFD trading on the major crypto pairs, with details of features and characteristics.
eToro is a broker known not only for forex but also for its excellent offerings in crypto.
Over 40 cryptocurrencies can be traded on eToro with a minimum of $10 per trade.
Cryptocurrencies on eToro can be traded either as CFDs or as real cryptocurrencies.
On eToro you will also be able to copy other cryptocurrency traders, and copy crypto portfolios managed by eToro.
Depending on the cryptocurrency, you will be able to benefit from staking on eToro.
77% of retail investor accounts lose money
NAGA offers the ability to buy cryptocurrencies through NAGA Pay, its Visa debit card.
With NAGA Pay, it is possible to buy Bitcoin, Ethereum.
With NAGA Pay, the card will be linked to your trading account, through which you can trade other assets.
Through NAGA you can copy other traders' positions.
80.85% of retail investor accounts lose money
A total of 13 cryptocurrencies can be traded with Pepperstone.
In addition to cryptocurrencies on Pepperstone, you can trade 3 crypto indices that follow the market of the 10, 20, and 30 most influential cryptos respectively.
Pepperstone offers ultra-low spreads not only on forex but also on cryptocurrencies.
Cryptos on Pepperstone are only offered as CFDs.
With Pepperstone you can trade cryptocurrencies manually or algorithmically through MT4, MT5, and cTrader.
The minimum deposit to open an account on Pepperstone is $200.
74-89% of retail investor accounts lose money when trading CFDs
On AvaTrade you can trade 9 cryptocurrencies at competitive prices.
Cryptocurrencies on AvaTrade are traded only as leveraged CFDs.
AvaTrade allows you to trade cryptocurrencies on MT4 and MT5.
Through AvaTrade's MetaTrader platforms you can install robots for automated trading.
79% of retail investor accounts lose money
Plus500 is a well-known CFD broker that also offers cryptocurrency trading.
Cryptocurrencies on Plus500 can only be traded with leverage, and this will be set by default to the maximum limit allowed by local regulation.
Plus500 offers 6 different cryptocurrencies to be traded.
Plus500's minimum deposit to trade cryptocurrencies is $100.
77% of retail investor accounts lose money
XTB allows over 10 cryptocurrencies to be traded on its trading platform.
Cryptocurrencies on XTB are offered as leveraged assets.
XTB's fees on cryptos are very competitive starting at 0.22% per transaction.
On XTB's xStation5 platform, several built-in tools will be available to analyze the markets.
XTB requires no minimum deposit to open an account and trade cryptocurrencies.
79% of retail investor accounts lose money
On Axi, cryptocurrencies are tradable only by professional clients.
To trade cryptocurrencies, Axi offers the MT4 platform and the ability to link the account to Autochartist.
At Axi, 11 cryptocurrencies are tradable at low fees.
All cryptos on Axi are offered as CFDs, and can be traded with leverage.
69.6% of retail investor accounts lose money
With AAAFx, you can trade Bitcoin, Bitcoin Cash, Ethereum, Litecoin, and Ripple.
AAAFx offers excellent integration with the ZuluTrade copy trading platform, which allows you to copy crypto positions of other traders.
AAAFx allows for competitively priced cryptocurrency trading on MT4.
The minimum deposit to open an account at AAAFx is $300.
67% of retail investor accounts lose money
Swissquote provides for a total of 5 crypto-assets across three account types.
Swissquote does not require a minimum deposit to open an account.
When trading cryptocurrencies or other assets, the broker has a robo-advisor service that can automatically suggest trades based on your preferences.
79% of retail investor accounts lose money
Interactive brokers allows BTC, BCH, ETH, and LTC trading on its proprietary IBKR platform.
Commissions to trade crypto on IB range from 0.12% to 0.18%, making it one of the brokers with the lowest crypto commissions.
IB also offers the ability to trade cryptocurrency futures.
No minimum deposit is required to trade crypto on IB.
74-89% of retail CFD accounts lose money
How to choose a forex broker offering cryptocurrencies
Selecting the right forex broker for cryptocurrency trading can be a challenging endeavor. Here are three critical aspects to consider:
Always choose a regulated broker as regulated platforms ensure a specific standard of security and professionalism. The foremost regulatory authorities include the FCA (Financial Conduct Authority) in the UK, CySEC (Cyprus Securities and Exchange Commission) in the EU, and ASIC (Australian Securities and Investments Commission) in Australia. These institutions establish guidelines to safeguard traders' interests.
While many forex brokers have started integrating cryptocurrencies into their platform, not all of them offer a diverse range. An average broker might provide about ten cryptoassets. However, some platforms, like eToro, break the mold by offering over 70 different cryptocurrencies. Depending on your trading interests, it might be essential to choose a broker with a broad range of assets.
When trading cryptocurrencies on forex platforms, you're often dealing with CFDs (Contract for Differences). Spreads on these assets can be relatively high when compared to traditional forex pairs. It's typical for fees to hover around 1% of the order volume. Being conscious of these charges will ensure that you can maximize your returns.
Are There Limitations When Trading Cryptocurrencies at Forex Brokers?
When trading cryptocurrencies at forex brokers there are three main limitations:
Cryptocurrencies are mostly offered as CFDs
Leverage on cryptocurrencies is lower than in other markets
In certain countries CFD cryptocurrencies cannot be traded with leverage.
On the first factor, it's not always like that. In fact, online platforms like eToro are exceptions where you can trade both CFD and real cryptocurrencies.
These brokers also offer leverage on cryptoassets. For cryptocurrencies, the available leverage is generally lower than other assets. For instance, in many European countries, the leverage for cryptocurrencies is capped at 1:2. In contrast, forex pairs might offer up to 1:30 leverage.
Additionally, certain jurisdictions have specific rules regarding cryptocurrency trading. The UK, for instance, under the guidelines of the FCA, prohibits the use of leverage when trading crypto CFDs. This means traders can still engage in CFD trading, but without the added benefit (and risk) of leverage.
What is a crypto asset?
When you are considering crypto trading, you should be aware that there are actually several types of what are termed "Crypto assets". These can fall into three main categories as follows.
Cryptocurrencies: This means directly buying and trading a particular crypto at the prices offered, similar to as you would through a crypto exchange.
Cross-Crypto: These assets are where you trade one asset in a pair with another, for example BTC/ETH. This is just as you would trade with forex currency pairs. These can also be known as Crypto/Crypto Pairs.
Crypto-Fiat: This is trading crypto in pairs with regular forex currency. This usually means Crypto on USD, but depending on the broker, more fiat currencies (such as GBP, EUR, and more) may be available.
Cryptos-Commodities. Trading crypto in pairs with a commodity (like BTC/XAU)
Trading Cryptocurrencies CFDs
Trading cryptocurrency CFDs is just like trading CFDs on other asset types. With CFDs trading, you will not own the underlying asset, in this case, the cryptocurrency. This is typically one of the two options offered by most forex brokers dealing in crypto. You will likely have the chance to trade them as "real" too. This would mean you own the asset. If you are trading with leverage though, you typically have to trade cryptocurrency as a CFD.
How to deposit Cryptos
The first point to note here is that depositing in cryptocurrency to trade cryptocurrencies with a forex broker is not mandatory. You can also trade crypto from your standard account balance in fiat currency like USD, EUR, GBP, or others.
Some brokers do offer crypto deposits though. In that case, these will typically be quite cheap with few fees charged due to the decentralized nature of cryptocurrency and the ability to minimize fees. It will take a little longer though. Bitcoin and others can sometimes take up to 6 hours and this can vary, not really depending on the broker, but the blockchain.
The one thing you have to be very precise about when depositing crypto with your forex broker is to use the correct wallet address. This can be obtained as part of the account opening process, and if you need to verify policy or information, you should definitely double-check with the broker customer support first, as any crypto sent to the wrong wallet address can be very difficult to retrieve.
---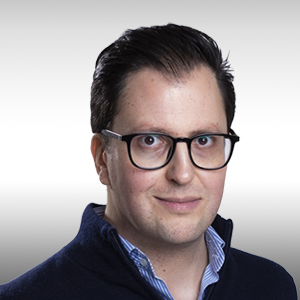 About The Author
Filippo Ucchino
Co-Founder - CEO - Broker Expert
Filippo is the co-founder and CEO of InvestinGoal.com. He has 15 years of experience in the financial sector and forex in particular. He started his career as a forex trader in 2005 and then became interested in the whole fintech and crypto sector.
Over this time, he has developed an almost scientific approach to the analysis of brokers, their services, and offerings. In addition, he is an expert in Compliance and Security Policies for consumers protection in this sector.
With InvestinGoal, Filippo's goal is to bring as much clarity as possible to help users navigate the world of online trading, forex, and cryptocurrencies.
10 Best Forex Brokers For Crypto Trading for 2023
Related Top10
---