5 Best Cent Account Forex Brokers for 2023
FBS

Visit FBS

74-89% of retail CFD accounts lose money

FXTM

Visit FXTM

81% of retail investor accounts lose money

Roboforex
A Cent account forex froker in the Forex (foreign exchange) trading world refers to a type of brokerage that offers a trading account where the deposit is measured in cents rather than dollars or other standard currency units.
This type of account is typically provided to cater to beginner traders who want to start trading with lower risk levels and investments.
When you trade using a cent account, your account balance is shown in cents. For instance, if you deposit $10, it will be reflected as 1.000 cents in your trading account. Consequently, if you make a transaction of 100 units (which would typically be $100 in a standard account), it will only be 1 dollar in a cent account.
Cent accounts are popular among novice traders because they allow them to understand and experience the real trading environment with minimal risk. It provides an opportunity to learn about trading dynamics, develop strategies, and gain experience without the fear of significant financial loss. In addition, it enables traders to manage their risk more effectively by trading in smaller increments.
In this article, we have grouped some of the best forex brokers that offer cent accounts.
We used several factors to choose the best brokers with cent accounts, including:
The commissions on cent accounts
The number of forex pairs available on cent accounts
The trading platforms
The overall quality of the forex broker
What are the best Cent account forex brokers?
Warning
CFDs are complex instruments and come with a high risk of losing money rapidly due to leverage. Between 74-89% of retail investor accounts lose money when trading CFDs. You should consider whether you can afford to take the high risk of losing your money.
FBS :
best cent account overall
With the FBS cent account, assets from 0.1 nano lots can be traded.
The minimum deposit to open the Cent account on FBS is $1, with the exception of European clients which is $10.
FBS allows people to try Cent trading through a free demo account. The trial period expires after 90 days.
On the Cent account FBS allows trading in about 60 instruments in total, including 35 forex pairs.
The FBS Cent account supports trading on both MT4 and MT5, and spreads start at 1 pip.
74-89% of retail CFD accounts lose money
FXTM :
lowest cent account fees
FXTM offers a cent account to trade with nano lots.
The minimum deposit for an FXTM cent account is $10, but a free unlimited demo account is also available to try it out.
Spreads on the FXTM cent account start at 1.5 pips.
With FXTM you can trade over 25 forex pairs through the cent account.
81% of retail investor accounts lose money
Roboforex :
best cent account for crypto trading
Roboforex with its Pro-Cent account allows trading in over 35 forex pairs.
The minimum deposit for a RoboForex Pro-Cent account is $10, and there is no demo account.
RoboForex's Pro-Cent account can be used with MT4 or MT5.
The spread on the RoboForex Pro-Cent account starts at 1.3 pips.
RoboForex allows trading not only forex pairs, but also 9 crypto-fiat currency pairs.
61.41% of retail CFD accounts lose money
Instaforex offers great flexibility for traders who want to trade cent accounts.
There are two Cent accounts to choose from on Instaforex: the Cent Standard account and the Cent Eurica account.
The minimum deposit for cent accounts at Instaforex is $1.
Cent accounts offered by Instaforex are available as demos.
Spreads on the Instaforex Cent Standard account start at 1 pip, while on the Cent Eurica they charge a 0.03% commission on the transaction.
On Instaforex, Cent accounts are opened through MT4.
61.14% of retail investor accounts lose money
FIBO Group offers a cent account for every trader.
There is no demo account available to try FIBO Group's cent account, however, the broker requires no minimum deposit to open one.
FIBO Group allows trading on 38 forex pairs within cent accounts.
FIBO Group's cent accounts are offered on MT4.
(Your capital is at risk)
What are the differences between a cent account and a standard account?
Forex trading accounts come in various forms, and two of the most distinct types are cent accounts and standard accounts. Here are the primary differences between them:
Balance Representation: In a forex cent account, your balance is shown in cents. So, if you deposit $1, it will be displayed as 100 cents. This representation helps traders perceive their balance and trade sizes differently, potentially reducing the psychological stress of trading.
Lot Volume: The maximum lot volume in a cent account is significantly smaller. Specifically, it's 100 times smaller than that of a standard account. For instance, while a standard account might allow trading up to 500 standard lots, a cent account might restrict you to a maximum of 5 standard lots.
Is a cent account profitable?
Profitability in forex isn't exclusively tied to the type of account but also to the trader's strategies and knowledge. A cent account can indeed be profitable, much like any other forex account type.
However, there are factors to consider:
Risk and Investment: Trading strategies carry the same risks with both Cent and Standard accounts. Since brokers with Cent accounts let you trade with cents, the risk associated is inherently lower. This reduced risk makes a cent account an attractive option for beginner traders, allowing them to gain experience without significant financial threats.
Profit Potential: With the reduced risk comes a trade-off in profitability. Your potential profits in a cent account are generally lower than in a standard account due to the smaller trade sizes.
Training Ground: It's often advised to view the cent account as a training or practice ground. Use it to stick to your trading plan, refine your strategies, and educate yourself about the forex market dynamics without the high stakes of standard accounts.
What is the lot size in a cent account?
In a forex cent account the lot size typically refers to a micro lot, which amounts to 1,000 units of the base currency. However, the valuation twist comes with how the cent accounts forex brokers treats this lot. Given that the balance in a forex cent account is represented in cents, the value of a micro lot here is just 1% of its value in a standard account.
Due to this reduced valuation, trading in a cent account is suitable for novice traders or those wanting to test new trading strategies without a hefty financial commitment. It's an environment that encourages learning and experimentation without extensive risks.
Pros and Cons of Cent Accounts
As with all other forms of trading, trading through a cent account forex broker, even with one of the top forex brokers we have listed, comes with some positive points as well as a few potential drawbacks.
Pros
Trading through cent account forex brokers is very low-risk and often ideal for those starting out in the forex trading sector.
You can benefit from some super-low or even no minimum deposits with top brokers on the majority of cent accounts.
All of this is ideal for those with less experience in the industry who want to know and understand forex trading, but take fewer real money trading risks.
Cons
While the real money trading risks are low, so too can be the reward from profits if you make the right trades in a cent trading account.
Some of the assets that may normally be available through cent account forex brokers may be somewhat restricted. This is particularly true for European traders where the maximum allowed leverage is 30:1 through ESMA and ASIC regulation respectively.
---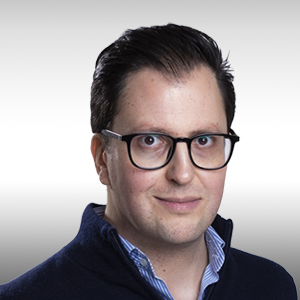 About The Author
Filippo Ucchino
Co-Founder - CEO - Broker Expert
Filippo is the co-founder and CEO of InvestinGoal.com. He has 15 years of experience in the financial sector and forex in particular. He started his career as a forex trader in 2005 and then became interested in the whole fintech and crypto sector.
Over this time, he has developed an almost scientific approach to the analysis of brokers, their services, and offerings. In addition, he is an expert in Compliance and Security Policies for consumers protection in this sector.
With InvestinGoal, Filippo's goal is to bring as much clarity as possible to help users navigate the world of online trading, forex, and cryptocurrencies.
5 Best Cent Account Forex Brokers for 2023
Related Top10
---