Best Forex Brokers with Nano Lot Size for 2023
A nano lot size forex broker refers to a foreign exchange brokerage firm that provides the option for traders to use nano lots in their trading transactions.
A "lot" represents a standardized quantity of the financial instrument that you are trading. It is the unit used to denote the trade volume.
A "standard lot" is the reference and typically represents 100,000 units of the base currency. For instance, if you're trading in EUR/USD, a standard lot would be €100,000.
However, because this is quite a large amount of money, forex brokers also offer the ability to trade in smaller lot sizes to make the markets more accessible to individual investors. These smaller lot sizes include:
Mini Lots: 10,000 units of the base currency.
Micro Lots: 1,000 units of the base currency.
Nano Lots: 100 units of the base currency.
A "Nano Lot" represents 100 units of the base currency, which is even smaller than a micro lot.
Trading in nano lots can be useful for very small accounts or for testing new strategies, as the risk is lower.
In this article, we have grouped together some of the best forex brokers that offer the ability to trade nano lots.
To compile the ranking, we took into consideration the following factors:
The overall quality of the broker
The availability of nano lots
The trading commissions
The trading platforms offered
What are the best nano lots forex brokers?
Warning
CFDs are complex instruments and come with a high risk of losing money rapidly due to leverage. Between 74-89% of retail investor accounts lose money when trading CFDs. You should consider whether you can afford to take the high risk of losing your money.
FBS :
most flexible nano lot broker
FBS offers a cent account with which nano lot positions can be opened.
The minimum deposit for trading nano lots on FBS is $10 for European clients and $1 for non-EU clients
The spread on the FBS cent account starts at 1 pip, and a demo account is available for traders who want to try it out.
74-89% of retail CFD accounts lose money
XM :
best low commission nano lots trading
XM offers the ability to trade forex with nano lots on its micro account.
XM's micro account allows you to open positions as low as 0.1 nano lots.
On XM's micro account you can trade forex on MT4 or MT5.
The XM micro account requires a minimum deposit of $5, and you can request a demo account to try it out.
77,37% of retail investor accounts lose money
Oanda :
best forex broker with nano lots overall
Oanda allows positions to be opened as low as $0.01, which corresponds to 0.01 nano lots.
No minimum deposit is required to open an account with Oanda.
The demo account offered by Oanda is unlimited.
Oanda has spreads as low as 1 pip on forex.
CFDs are not available to residents in the United States
Roboforex :
best for algo trading with nano lots
RoboForex offers a cent account that allows you to trade with nano lots.
You can open it with a minimum deposit of $10.
RoboForex's cent account allows you to trade 36 currency pairs, metals, and cryptocurrencies.
Spreads to trade nano lots on RoboForex start at 1.3 pips.
RoboForex's nano account can be opened on MT4, MT5, or the broker's rTrader platform.
61.41% of retail CFD accounts lose money
Fxopen :
best for nano lot copy trading
With FxOpen it is possible to trade forex pairs from 1 nano lot.
With FxOpen's nano account you can use MT4 or MT5.
The minimum deposit required to open a nano account with FxOpen is $1.
For traders who wish to try out FxOpen, a demo account is available.
74-89% of retail CFD accounts lose money
Pros and cons of nano lot trading
As with all forms of trading and everything in life, there are both pros and cons to nano lot trading. Here we have compiled a few of the most common:
Pros
The risks involved are kept very low thanks to the low trading volumes and deposits that are facilitated.
Many of the micro and nano lot trading forex brokers also facilitate a no or low minimum deposit and often apply no deposit fees to your funds at all.
Nano lot trading can be the ideal place for new traders to start out with the minimal amount of risk, but still opportunity to profit from forex trading.
Cons
Along with the low risks, some traders amy feel that the rewards from nano trading can be similarly low.
The asset availability from some brokers may be more limited when you are trading nano lots.
Mini lot, micro lot, nano lot: what's the difference?
The lot sizes available are usually as follows:
Standard Lots – There are the most widely available and base type of lot usually traded with forex brokers. These standard lots are equal to $100,000 (100,000 units of base currency).
Mini Lots – The value of these is 1/10 that of a standard lot or $10,000 (10,000 units of base currency).
Micro Lots – The value of these is 1/100 of a standard lot or $1000 (1000 units of base currency).
Nano Lots – The value of these is 1/1000 of a standard lot or less. $100 or less (100 units of base currency or less).
Cent accounts, although they often include the trading of micro and nano lots, are a slightly different account type. These are also available within the offering of some forex brokers.
---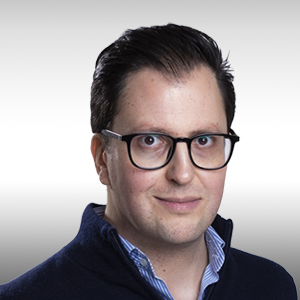 About The Author
Filippo Ucchino
Co-Founder - CEO - Broker Expert
Filippo is the co-founder and CEO of InvestinGoal.com. He has 15 years of experience in the financial sector and forex in particular. He started his career as a forex trader in 2005 and then became interested in the whole fintech and crypto sector.
Over this time, he has developed an almost scientific approach to the analysis of brokers, their services, and offerings. In addition, he is an expert in Compliance and Security Policies for consumers protection in this sector.
With InvestinGoal, Filippo's goal is to bring as much clarity as possible to help users navigate the world of online trading, forex, and cryptocurrencies.
Best Forex Brokers with Nano Lot Size for 2023
Related Top10
---