10 Best Islamic Forex Brokers with Swap Free Accounts 2023
As an Islamic trader you will need a broker who has an account that complies with Shariah law.
To rank the best swap-free forex brokers we considered the following criteria:
A swap replacement fee
The minimum deposit and spread for the Islamic account
The differences with the standard account
Certifications from Islamic entities
Round-up
Warning
CFDs are complex instruments and come with a high risk of losing money rapidly due to leverage. Between 74-89% of retail investor accounts lose money when trading CFDs. You should consider whether you can afford to take the high risk of losing your money.
Review
XM has been awarded for having the best Islamic account for 2021 by InvestinGoal.
Any XM account type available has the option to be converted with the swap-free option.
The minimum deposit for the XM Islamic account is $5.
Islamic accounts with XM charge spreads from 0 pips with either MT4 or MT5.
Trading conditions on swap-free XM accounts are the same as standard accounts with no commissions or additional markups.
Trading exotic pairs is unavailable with XM Islamic accounts.
77,37% of retail investor accounts lose money
AvaTrade offers Islamic traders the ability to trade with swap-free accounts.
AvaTrade has a minimum deposit of $100 to open accounts and the same applies for swap-free accounts.
Forex trading on AvaTrade Islamic accounts comes with increased spreads.
There is no fee for keeping open positions for several days in a row with AvaTrade.
Cryptocurrencies along with ZAR, TRY, RUB, and MXN forex pairs are not available for swap-free trading with AvaTrade.
79% of retail investor accounts lose money
All FBS account types, except ECN and Crypto, support swap-free trading.
To open an Islamic account with FBS you just have to apply the minimum deposit of the corresponding account type.
The FBS spread starts from 0 pips on either standard or Islamic accounts.
For open positions for more than two days, FBS charges a fixed administration fee based on the total days during which the order was opened which is still considered halal trading.
Swap-free option with FBS is not available for trading on forex exotic, indices instruments, energies, and cryptocurrencies.
74-89% of retail CFD accounts lose money
OctaFX provides Islamic accounts for any trading solution offered.
The OctaFX minimum deposit to open an Islamic account reflects the account chosen.
Spreads from 0.2 pips on forex remain the same when trading with swap-free options at OctaFX.
OctaFX charges a fixed fee for using swap-free accounts which is still halal as it doesn't count as interest.
You can expect that some assets are unavailable with OctaFX under swap-free options such as the crypto market.
74-89% of retail CFD accounts lose money
Pepperstone traders have the ability to switch to an Islamic account for both account types provided.
The Pepperstone minimum deposit remains the same at $200 if you choose to switch to halal trading.
Forex trading charges spread from 0 pips depending on the account type with no additional mark-ups.
Pepperstone charges an admin fee for positions left open for more than 10 days when using swap-free options.
Trading on Pepperstone Islamic accounts you may find some unavailable assets to comply with the Shariah law.
74-89% of retail investor accounts lose money when trading CFDs
The eToro standard account can be converted into a swap-free account on request.
To complete the Islamic account procedure, eToro requires you to make a minimum deposit of at least $1,000.
Spread on forex with eToro starts from 1 pip though it may be increased when trading on Islamic accounts.
eToro won't charge any swap nor any admin fees for an open position for more than 24 hours keeping it all halal.
Cryptocurrencies and some other assets with etoro may be restricted to you under swap-free trading conditions.
77% of retail investor accounts lose money
IC Markets offers two swap-free account options if you need to engage in Islamic trading.
To open an Islamic IC Markets account there is the same minimum deposit of $200.
Forex trading starts from 0 pips on IC Markets and no additional charges on Islamic options.
Complying with halal trading, IC Markets applies a fixed financing charge for any trade open for more than 1 day.
Trading on swap-free accounts is limited to over 90 financial instruments to comply with Shariah law.
74-89% of retail CFD accounts lose money
All FXTM account types are available for swap-free trading options except if you trade on the MT5 platform.
The minimum deposit matches the FXTM account chosen for halal trading starting from $10.
FXTM keeps the same spread on forex from 0 pips when trading with an Islamic account.
There is just one admin fee that FXTM can apply which varies depending on the asset traded and is typically applied after 2 or 7 days of holding a position.
Exotic pairs are not available for swap-free FXTM accounts.
81% of retail investor accounts lose money
Vantage Islamic accounts are available for both standard STP and raw ECN account types, only on the MT4 platform.
To open an Islamic account, Vantage keeps the same minimum deposit of $200.
Forex trading with Vantage starts from 0 pips and has no higher spread with swap-free options.
There is an admin fee attached to every position that you open on a swap-free account with Vantage.
Trading with Vantage Islamic accounts you can choose among 400 tradable assets.
74-89% of retail CFD accounts lose money
HYCM provides Islamic accounts for either fixed, classic, or raw account types.
The HYCM minimum deposits for Islamic accounts are either $100 or $200 depending on the account type selected.
HYCM charges spreads on forex from 0.1 pips and there is no higher spread for halal trading.
Trading on swap-free accounts you'll be charged a flat $5 admin fee which is charged after 14 days.
To comply with halal trading you may find some assets unavailable with HYCM when trading on Islamic accounts.
72% of retail investor accounts lose money
What is a swap-free account?
This type of trading is used by those following Shariah law as the law forbids the paying of interest.
In forex trading, the swap, also known as the overnight fee, is the interest the trader either pays or gains based on their asset when it is held during leveraged trading. This type of interest either paid inward or outward on a regular forex trading account would not be halal under Shariah law and therefore, forex brokers often facilitate the opening of swap-free accounts.
Islamic law on different assets
The law of Islamic trading is complex in terms of how it can be applied in each market for forex trading and because of this, we will take a look at each type of traded asset and how the law impacts each.
Forex: why are swap fees haram?
In forex trading, the "swap fee" is typically charged to you as a trader and acts as a form of tax you should pay, although occasionally depending on the asset, it can be earned by you. Either way, this kind of fee, which depends on the forex currency pair you may be holding, is not permitted in Islamic law.
For this reason, these kinds of fees are not charged in Islamic accounts, thus, they are swap-free.
Stocks: are dividends earned from shares halal?
Stock dividends under Islamic trading and Shariah law are considered halal. Why is this? Well, these gains are made directly from the growth of a company you have invested in and are somewhat quantifiable in nature, at least in theory. This separates them from interest which can be viewed as punitive in nature.
The complexity deepens though when we consider investing in companies such as alcohol brands, tobacco brands, and others. This kind of investing would be haram and so, you should be careful as a trader following Islamic law, in what you choose to invest.
ETFs and stock indices: are they ahalal investment?
ETFs and Stocks are halal due to the fact that they both relate to investing in pools of companies. Therefore, any monies gained from this kind of investment can be viewed as coming from the growth of the company.
As mentioned above, there may be some haram companies included in these pools. To negate this, as a trader, you should simply calculate how much of the profit is as a result of these companies and donate that percentage of gain to a charity.
Bonds: are they actually haram?
The simple answer here is yes. Typically, bonds are considered haram, as they are technically loans to be repaid over a period of time that is inclusive of interest. There are, however, Islamic trading compliant bonds. These Islamic bonds are certified as being compliant with Islamic laws.
Are demo accounts halal?
Since forex broker demo accounts are only dealing in virtual funds and not your real money, then they can all be considered Halal and compliant with any Islamic trading laws.
Islamic account costs
Trading with an Islamic account is typically free of charge. This is good news for any trader. With that said, some broker minimum deposits may be higher than usual in order to open an account, although not always.
Opening an Islamic account is usually as easy as contacting the customer support team of any top forex broker. With some brokers, but not many, the trading costs could be higher to make up for the absence of swap fees. You should consult your individual broker on this. They may impose a fee that is not interest and is, therefore, compliant with Islamic trading law. This admin fee is typically applied after a number of days of holding an asset.
Another thing that could occur, although less frequently, is the raising of spreads or commissions for Islamic trading accounts, which can be balanced by choosing a broker with low spreads, such as ECN brokers (consider checking our ecn forex brokers list). There may also be some exotic currency pairs or less common trading markets that are unavailable when trading through an Islamic account.
---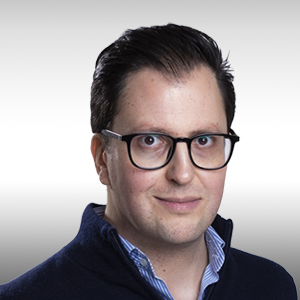 About The Author
Filippo Ucchino
Co-Founder - CEO - Broker Expert
Filippo is the co-founder and CEO of InvestinGoal.com. He has 15 years of experience in the financial sector and forex in particular. He started his career as a forex trader in 2005 and then became interested in the whole fintech and crypto sector.
Over this time, he has developed an almost scientific approach to the analysis of brokers, their services, and offerings. In addition, he is an expert in Compliance and Security Policies for consumers protection in this sector.
With InvestinGoal, Filippo's goal is to bring as much clarity as possible to help users navigate the world of online trading, forex, and cryptocurrencies.
10 Best Islamic Forex Brokers with Swap Free Accounts 2023
Related Top10
---