10 Best Forex Brokers in UAE for 2023
The United Arab Emirates (UAE) is a federation of seven emirates situated in the southeast of the Arabian Peninsula. Within global financial markets, the UAE stands out as a significant financial hub, especially its city of Dubai, where the Dubai International Financial Centre (DIFC) is located.
The official currency of the UAE is the UAE Dirham, abbreviated as AED.
For retail forex trading activity in the UAE, the primary regulatory body is the Dubai Financial Services Authority (DFSA), which operates within the DIFC. The DFSA ensures forex brokers in the region adhere to rigorous regulatory guidelines, with the aim of protecting traders and maintaining the UAE's financial market's integrity.
In order to rank the best UAE forex brokers, we took several factors into consideration including:
UAE forex license
Available languages
The general quality of the broker
Forex commissions
What are the best UAE forex brokers?
Below is our curated list of the best forex brokers for traders living in United Arab Emirates, with details and information about the country laws, the features, and the characteristics.
Warning
CFDs are complex instruments and come with a high risk of losing money rapidly due to leverage. Between 74-89% of retail investor accounts lose money when trading CFDs. You should consider whether you can afford to take the high risk of losing your money.
HFM :
best for trading features
HFM provides services in the UAE as it is authorized and regulated in the UAE by the DFSA with a local office at Index Tower, Dubai.
HFM is known as one of the UAE region's top brokers and also has Arabic language support available.
In the UAE you can choose from 3 HFM account types. These are Premium, Premium Pro, and VIP accounts.
The HFM minimum deposit in the UAE is 0 AED with the currency available for your account and deposits.
Trading forex with HFM you will have around 50 currency pairs available in the UAE with a starting spread from 0.3 pips on EUR/USD and leverage up to 50:1 for retail clients and up to 400:1 for professional clients.
Islamic accounts in the UAE are available with HFM even though there is a higher spread from 1 pip.
70.51% of retail investor accounts lose money
XM :
no requotes environment
XM operates in the UAE as it is regulated in the UAE by the DFSA with license n° F003484 and they have a local office in the Emirates Financial Towers, Dubai.
Trading with XM you'll find a top Islamic account and Arab language support in the United Arab Emirates.
AED currency deposits may be available in the UAE through local bank transfer though to open an XM account you have to rely on other base currencies such as USD, EUR, or GBP.
Regarding forex trading in the UAE, XM provides access to more than 55 forex pairs and charges a low spread starting from 0.6 pips on the EUR/USD pair.
XM was awarded the "Best FX Educational Broker in the MENA region" at the Dubai Expo 2021.
77,37% of retail investor accounts lose money
FxPro :
great customer service
FxPro is active in the Emirates as FxPro Global Markets MENA Limited and regulated by the DFSA with license n° F003333 and a UAE branch in Index Tower, Dubai.
AED deposits may be available in the UAE via local bank transfer even though you can't open an FxPro account in Dirham.
FxPro offers more than 70 forex pairs to trade with spreads available both as floating and fixed in the UAE starting from 0.2 pips and 1.6 pips respectively on EUR/USD.
An Islamic account is available on request at the FxPro customer support, available also in Arabic language in the UAE.
72.87% of retail investor accounts lose money
IG Limited is the entity regulated in the UAE by the DFSA through license n° F001780 and the broker has a physical office situated in Al Fattan Currency House, Dubai.
IG Markets makes Arabic language assistance available along with English in the UAE.
To open an IG Markets account in the UAE there is a minimum deposit of 20,000 AED.
Trading forex with IG Markets in the UAE there are more than 80 pairs available and spreads start from 0.6 EUR/USD.
Traders in the UAE are limited to a leverage of up to 30:1 for retail clients or up to 222:1 for professional clients with IG Markets.
Islamic traders with IG Markets can no longer open swap-free accounts under DFSA regulation.
70% of retail CFD accounts lose money
XTB :
best educational resources
XTB provides its services in the UAE through XTB MENA Limited under DFSA regulation, license n° F006316, and they also have a local office in Happiness Street, Dubai.
UAE traders have both English and Arabic available at XTB.
Deposit in AED may be available through local bank transfer in the UAE though XTB accounts can be opened only in USD.
Among the 1,900 CFDs available in the UAE, XTB offers around 50 forex pairs at low spreads from 0.1 pips on EUR/USD.
Leverage on forex has a maximum of 30:1 for retail clients while professional clients in the UAE have access to higher leverage up to 100:1 with XTB.
79% of retail investor accounts lose money
HYCM :
best overall trading experience
HYCM is regulated in the Emirates by the DFSA as HYCM Capital Markets (DIFC) Limited under license n° F000048 and the local branch of HYCM is located in the Dubai International Financial Center.
Accounts with HYCM support AED as the base currency and deposits are available via bank transfers and credit/debit cards in the UAE.
For Islamic traders in the UAE, HYCM provides swap-free accounts on request.
HYCM charges a floating spread on forex trading from 0.2 pips on EUR/USD or a fixed spread from 1.5 pips depending on the account type chosen.
HYCM was awarded the "Best Forex Broker" accolade in the UAE for 2020.
72% of retail investor accounts lose money
AvaTrade :
best for fixed spread trading
AvaTrade operates in the UAE as Ava Trade Middle East Ltd with a license from the FRSA of Abu Dhabi n° 190018 and has a registered local office in Al Maryah Island, Abu Dhabi.
AvaTrade is able to provide support in both English and Arabic languages in the UAE.
AED is not a supported base currency for the AvaTrade account but AED deposits are available with local UAE options.
For religious purposes, in the UAE it is possible to open an AvaTrade Islamic account charging no swap fees.
AvaTrade provides access to more than 50 forex pairs with fixed spread only starting at 0.9 pips on EUR/USD.
79% of retail investor accounts lose money
Pepperstone is DFSA regulated in the Emirates holding license n° F004356 and trading as Pepperstone Financial Services (DIFC) Limited with a physical office in the UAE located in Al Fattan Currency House, Dubai.
AED currency is not supported to open your Pepperstone account though you can use it for depositing your funds in the UAE.
Pepperstone allows trading on over 60 forex pairs and provides excellent spreads from 0 pips on EUR/USD depending on the account selected.
Pepperstone provides swap-free accounts in the UAE even though spreads charged here are slightly higher.
Leverage in the UAE is limited to 30:1 due to DFSA regulation but if you qualify as a professional trader with Pepperstone then leverage is up to 500:1 on forex.
74-89% of retail investor accounts lose money when trading CFDs
Oanda :
best for beginners
Oanda is not directly regulated in the UAE but is able to accept traders from the UAE under its international entity regulated by the FSC of the British Virgin Islands n° SIBA/L/20/1130.
AED currency is unavailable as both account base currency and deposit options in the UAE so you are likely to be liable for a conversion fee from Oanda's side.
Oanda offers more than 70 forex pairs to trade for residents in the UAE with spreads from 0.8 pips on EUR/USD.
By contacting the Oanda customer support UAE residents can switch the standard trading account to a swap-free account.
The maximum leverage available in the UAE is limited to 30:1 for retail clients and 100:1 for Oanda professional clients.
CFDs are not available to residents in the United States
GO Markets holds a UAE license from the local Securities & Commodities Authority (SCA), even though residents in the UAE have to apply with the entity regulated by the FSC of Mauritius.
AED accounts are unavailable for traders in the UAE but GO Markets enable AED deposits via credit/debit cards.
GO Markets provides trading in EUR/USD and 50 other currency pairs with low spreads from 0.1 pips.
The maximum leverage available in the UAE for GO Markets traders on forex is up to 500:1.
Islamic accounts in the UAE are available on both GO Markets account types offered.
62% of retail CFD accounts lose money
Is forex trading legal in the UAE?
Forex trading is legal and permitted in the United Arab Emirates which comprises 7 independent Emirates.
Typically UAE forex brokers will register in Dubai since it is a special economic area within the UAE and home to one of the area's most respected regulators the DFSA. Outside of that, you can look for regulation by the SCA which is the UAE's Federal and Securities Commission Authority, or the Central Bank of Dubai.
In any case, the most commonly found and trusted regulation for UAE brokers is from the DFSA.
How to trade forex in UAE
Due to the common point of typically being registered in Dubai, you will have to follow DFSA regulations when starting to forex trade in the UAE.
This is generally simple and should only require proof of your identity and residence prior to funding your account.
What should UAE traders look for in a forex broker?
As a UAE trader, there are a few country-specific points to look out for when you are getting into forex trading. It is also helpful to know that 50:1 leverage will typically be available unless you are a professional trader in which case 400:1 will be open to you.
You should also remember that although it may be offered, spread betting is considered Haram and thus not legal within the Emirates.
Here are three more top tips when considering a UAE broker:
1. Look for UAE regulated brokers
Regulation in forex is always a key issue. For this reason, and to ensure you are with the most trusted brokers, you should always seek out the best approved regional regulation. In this case, that means DFSA brokers or those regulated by the Central Bank of Dubai.
If you want to trade with an international broker under ESMA, CySEC, or FCA regulations, this may be available to you although depending on where in the UAE you are based, it makes sense that you should verify with local authorities first.
2. Look for Sharia-compliant accounts if you need it
As a Muslim area, this point will be key. Overnight, or swap fees are considered to be interest and therefore against Sharia law. You should do everything you can to ensure the broker you choose provides for a fully compliant rollover-free trading account.
If you want to know more about Islamic accounts, which assets are halal, which ones are not, and more information about Islamic trading, check out our post on the best swap-free trading brokers.
3. Look for brokers that make your trading life easier
Convenience is key. Since the AED is rarely supported as a forex broker base currency, this is one more thing you should check for. It is very likely then that you will be paying a conversion fee every time you deposit or withdraw cash from your account. You should try to make sure that these fees are at the very least competitive in order to bring down your cost of trading overall.
How to verify if a forex broker is regulated in the UAE
As mentioned, within the UAE, there are 3 specific regulators that can be used. These are the DFSA, the Central Bank of Dubai, and the SCA. With the DFSA, simply head over to their DFSA official website and use the search function to input the broker's business name (You will often find this at the bottom of the broker homepage).
In the case of SCA and the Central Bank, all you need to do is contact them through their official websites which we have conveniently linked above for you.
Is forex trading taxable in the UAE?
Although each Emirate acts independently when it comes to tax matters, this is one of the few tax-free regions in the world. Given that they do not apply any capital gains tax at all then, your forex trading should be tax-free.
With that said, there may well be some other types of tax to consider like VAT or something else, and given the UAE has a very strict approach in this regard, you would be well-advised to contact a tax professional on those issues.
DISCLOSURE
InvestinGoal.com may receive monetary compensation from the brokerage companies listed above.
---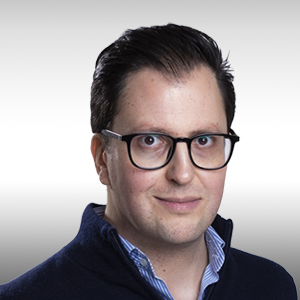 About The Author
Filippo Ucchino
Co-Founder - CEO - Broker Expert
Filippo is the co-founder and CEO of InvestinGoal.com. He has 15 years of experience in the financial sector and forex in particular. He started his career as a forex trader in 2005 and then became interested in the whole fintech and crypto sector.
Over this time, he has developed an almost scientific approach to the analysis of brokers, their services, and offerings. In addition, he is an expert in Compliance and Security Policies for consumers protection in this sector.
With InvestinGoal, Filippo's goal is to bring as much clarity as possible to help users navigate the world of online trading, forex, and cryptocurrencies.
10 Best Forex Brokers in UAE for 2023
Related Top10
---