9 Best Forex Brokers with Bonuses and Promotions for 2023
A forex broker with bonus refers to a foreign exchange (Forex) brokerage firm that provides an incentive or bonus to traders when they deposit money into their trading account. This bonus could be a certain percentage of the deposited amount, or a fixed sum, depending on the broker's policy.
For instance, a brokerage might offer a 50% bonus on deposit. This means if a trader deposits $1000, the broker adds an extra $500 to the trader's account, so they end up with $1500 to trade with.
These bonuses can be used to place trades, but they often come with conditions. For instance, a trader might not be able to withdraw the bonus amount until they have traded a certain volume. Each broker has their own terms and conditions for their bonus scheme, so it's always essential for traders to read and understand these rules before participating.
Forex bonuses are basically extra money for trading. However, they are not allowed everywhere.
We have created here a list of some of the best forex brokers with bonuses and promotions keeping the following in mind:
Types of bonuses offered
Under which regulation the broker offers bonuses
The characteristics of individual bonuses
Round-up
Warning
CFDs are complex instruments and come with a high risk of losing money rapidly due to leverage. Between 74-89% of retail investor accounts lose money when trading CFDs. You should consider whether you can afford to take the high risk of losing your money.
What are the best forex brokers with bonuses?
Below is our curated list of the best forex brokers offering welcome or deposit or other sorts of bonuses or promotions, with details of features and characteristics.
Among the different bonuses offered by FBS you can find a level-up bonus, a deposit bonus, and a cashback service all under IFSC international regulation.
FBS level up bonus: Open a level-up bonus account and claim up to $140 in your personal area app.
FBS deposit bonus: You can double your deposit by activating the 100% deposit bonus.
FBS cashback: You can receive up to $15 per trading lot, even for losing trades.
You can also find different contests organized by FBS for various events.
74-89% of retail CFD accounts lose money
There are several bonuses you can find with XM under FSC regulation only. These include a no deposit bonus and a deposit bonus.
XM trading bonus: A welcome bonus of $50 just for opening your first real account.
XM deposit bonus: Receive 50% more on your first deposit and 20% on the following deposits to claim up to $5,000.
By trading, you can earn points to redeem for increasing rewards and benefits on the XM loyalty program.
Singaporean traders only, up to 30/06/2022, have the chance to win a funded trading account with $10,000.
77,37% of retail investor accounts lose money
If you operate under SV or FSC (Seychelles) regulation, you can find different trading bonuses offered by HFM such as welcome bonuses, deposit bonuses, or daily bonuses.
HFM welcome bonus: Available only on MT4 micro accounts to increase your balance by 50% by depositing at least $50.
HFM rescue bonus: Receive 30% extra on deposits over $50 for a maximum of $7,000.
HFM credit bonus: A 100% bonus on deposits over $100 available for micro, premium, and Islamic accounts. The maximum amount you can claim is $30,000.
HFM supercharged bonus: Combines a 100% bonus on each deposit over $250 for up to $50,000 and cash rebates of $2 per lot accredited daily. Valid for premium accounts only.
You can win other prizes by joining in HFM competitions such as the demo contest to earn real money.
70.51% of retail investor accounts lose money
Trading under SV regulation, OctaFX offers several promotions to join such as deposit bonuses.
OctaFX 50% deposit bonus: Each deposit you make of at least $50 is eligible for increased funds.
OctaFX is popular for their monthly demo contest with real money prizes.
From time to time OctaFX holds giveaways with lots of prizes. You have to open orders for 3 working days in a row to get a random scratchcard.
74-89% of retail CFD accounts lose money
You can find different kinds of deposit bonuses when trading with Instaforex under BVI or FSC of Saint Vincent regulations.
Instaforex 100% bonus: To double your deposit, available once only and on new accounts.
Instaforex 55% bonus: Increase your funds with each deposit, valid until 28 June 2022.
Instaforex 30% bonus: A welcome deposit for registering your first live account and valid for each new deposit.
Furthermore, you have the ability to join the several contests which Instaforex constantly holds.
61.14% of retail investor accounts lose money
Among the bonuses available with Roboforex we find a welcome bonus and different types of deposit bonuses all redeemable under IFSC regulation.
Roboforex welcome bonus: Register a live account to receive $30 for trading.
Roboforex profit share bonus: Claim extra funds on each deposit for up to 60%. Valid for pro and pro cent accounts.
Roboforex classic bonus 120%: Claim this bonus for each deposit for up to $50,000. Valid for pro and procent accounts.
By trading at least 10 lots per month you are eligible for the Roboforex cashback (rebates) program for up to 15%.
61.41% of retail CFD accounts lose money
Traders under FSC regulation (Mauritius) can benefit from the promotions offered by FXTM.
FXTM loyalty program: You can get rebates up to $5 for every trade you make for a maximum amount of $10,000.
Currently, there are no FXTM valid bonuses for welcome or on deposits.
Occasionally, FXTM organizes trading contests on either demo or live accounts.
81% of retail investor accounts lose money
Among the various bonuses available with Vantage under CIMA and VFSC regulations we find a consolidated deposit bonus and various recurring promotions.
Vantage deposit bonus: Claim a 50% credit bonus on your first deposit and 10% on future deposits for up to $20,000.
Vantage gold swap-free: Valid until 31 July 2022 you can enjoy zero overnight charges on gold with spreads from 1 pip.
74-89% of retail CFD accounts lose money
Traders registering with the international entity of FXOpen registered in Nevis are eligible for trading bonuses and contests.
FXOpen forex contest: offers regular weekly and monthly trading contests for demo accounts.
FXOpen ForexCup trading championship: competition with $50,000 as the main prize for the trader who gets the best profit at the end of the year 2022.
74-89% of retail CFD accounts lose money
Tips on how to choose forex brokers with bonuses
Choosing a forex broker might seem straightforward at first, but with the lure of bonuses, it's essential to be prudent in your selection. Here's a comprehensive guide on how to select the best:
Always opt for a broker regulated by recognized bodies. For instance, the FCA in the UK, ASIC in Australia, NFA in the US, or European bodies such as CySEC. These bodies ensure that the broker maintains transparent operations and adheres to strict financial standards.
A bonus might look attractive, but always dive deep into the terms and conditions. This will give insights into withdrawal clauses, the required deposit amount, and the expiration date of the bonus.
Ensure the broker offers competitive spreads, preferably under 1 pip for major forex pairs. Low costs can maximize your returns.
Are forex brokers bonuses really free money?
Forex bonuses is actually free money that is sent to your trading account by the broker. However, while the money is sent to your trading account, it isn't entirely yours as most brokers have conditions attached to the bonus.
For instance, direct withdrawal of bonus money is usually not allowed. However, profits generated using the bonus are typically available for withdrawal.
To withdraw the bonus amount, certain conditions must be met, such as opening a specific number of trades.
Additionally, if the attached criteria aren't met within a given timeframe (usually between 1-3 months), the bonus might be revoked.
Why do brokers offer forex no-deposit bonuses and other bonuses?
No-deposit bonuses serve a dual purpose:
Value Proposition
New Trader Acquisition
By offering such bonuses, brokers provide added value to their existing traders, encouraging more trading activity. Additionally, bonuses are attractive and can attract new traders to their platforms.
However, in the European Union, ESMA regulations curtail the offering of most such bonuses. This step aims to protect novices from diving into trading without adequate knowledge and ending up losing their investments.
What should I check when choosing a trading bonus?
Selecting a trading bonus requires due diligence. Here are a few pointers:
Though not the only criterion, a significant bonus amount can be beneficial. However, if it's too low, it might not be worth the associated conditions.
Broker's Reputation it's crucial. Some dubious brokers might use enticing bonuses as bait. Research and reviews can help identify trustworthy ones.
The longevity of a bonus can affect your trading strategies. Ensure you're aware of any time limits, as bonuses can be revoked after a specific period (usually 1-2 months).
Whether you're interested in one bonus or the other, always consult the broker's terms and conditions regarding the bonus of your choice. They contain vital information that can influence your decision.
Different type of bonuses
When choosing your forex broker bonus, it is also important to keep in mind that there are many different bonus types available. Here is a more detailed look at exactly the kind of bonuses that are offered by brokers.
Forex deposit bonus: The forex deposit bonus is a certain amount of money offered as a bonus based on the amount which you deposit. In the case of many brokers, this can mean matching your deposit amount with an equal bonus amount.
Forex no deposit bonus: A forex no deposit bonus, as you might gather from the name, is a bonus that is offered to you with no deposit required. in most cases, you simply have to complete the registration process. This money is free and can be used in real trading at no risk to your own money.
Welcome Forex bonus: The welcome bonus can be similar to a no deposit bonus. You will get a bonus money amount for completing registration, and in some cases based on the amount of your first deposit.
Loyalty Program: A forex broker loyalty program, just like any other, is usually based on how much you use the service. In this case, the more you trade, the more you will be rewarded by such programs. These rewards could come in the form of lower trading costs, additional premium trade tools, physical prizes, access to live events and meetings, and much more.
Points System: The forex broker point systems can also be based on loyalty programs. With these systems, the more you trade, the more points you will earn. These points can then be used to access monetary prizes, cars, vacations, and more.
Cash Back and Rebates: Cash back and rebate programs are also a very common form of bonus. Just as the name suggests, with this form of bonus, you can earn money back for each lot you trade.
Money Protection Bonus: This is not a very common form of forex broker bonus, though it exists, nonetheless. This kind of bonus from your broker actually protects your funds from reaching a certain negative level, and in some cases, anything beyond this negative point can be refunded.
Forex Contest Prize: There is a wide range of brokers who organize contests in which you can participate in with virtual funds against other traders. If you win some of these contests by making the most profit from virtual funds, then you can win all kinds of great prizes including cash, cars, and more.
---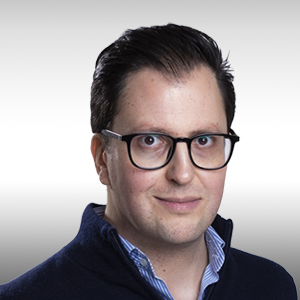 About The Author
Filippo Ucchino
Co-Founder - CEO - Broker Expert
Filippo is the co-founder and CEO of InvestinGoal.com. He has 15 years of experience in the financial sector and forex in particular. He started his career as a forex trader in 2005 and then became interested in the whole fintech and crypto sector.
Over this time, he has developed an almost scientific approach to the analysis of brokers, their services, and offerings. In addition, he is an expert in Compliance and Security Policies for consumers protection in this sector.
With InvestinGoal, Filippo's goal is to bring as much clarity as possible to help users navigate the world of online trading, forex, and cryptocurrencies.
9 Best Forex Brokers with Bonuses and Promotions for 2023
Related Top10
---