FxPro Demo Account: Opening & Key Information (2023)
Many clients choose FxPro as their broker because of the reliability they offer and experience they have made.
The InvestinGoal team has taken a close look at all aspects of the account including how to open an FxPro demo account, the trading platforms, and features offered: en fact, keep reading to find all the info you should know about opening a demo with the broker.
Main features of the FxPro demo account:
Unlimited number of demo accounts
It's totally free
It requires more personal information than normal
All live account markets and assets available
Wide range of trading platforms
You can install EAs
Spread betting demo available for UK users
Round-up
| FxPro demo account | Characteristics |
| --- | --- |
| Demo available | Yes |
| Trial duration | 180 days |
| Demo platforms | MT4, MT5, cTrader, Proprietary |
| Virtual money amount | Up to $100,000 |
| Customizable features | Yes |
Visit FxPro (72.87% of retail CFD accounts lose money)
FxPro demo account opening tutorial: step by step procedure
Here is a complete step-by-step guide on opening your FXPro demo account.
Step 1: Visit the FxPro's website
In order to open the FxPro demo account you have to visit the FxPro homepage (72.87% of retail CFD accounts lose money) and click the link below the "Open Trading Account" button.
Step 2: Fill the registration form
On the first screen, you will need to enter your country of residence, your full name, the email address and choose a secure password.
Once you have entered your country of residence, full name, email address, and created a safe password, the broker will require further user information.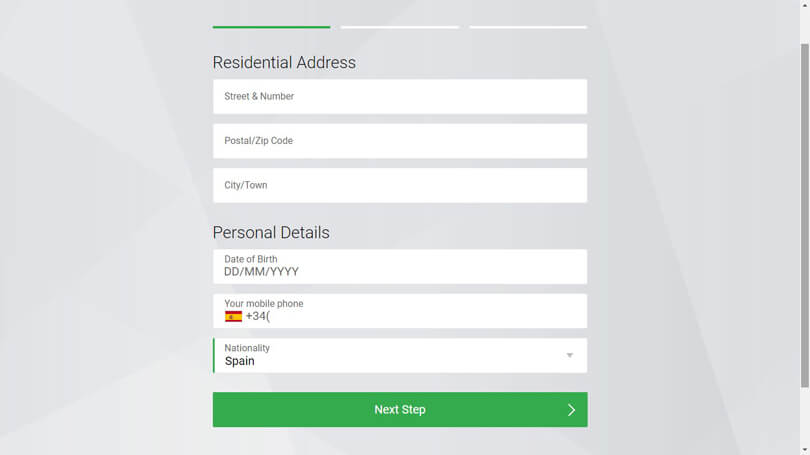 The information they require becomes progressively more detailed and on the next screens you should enter the details as accurately as possible.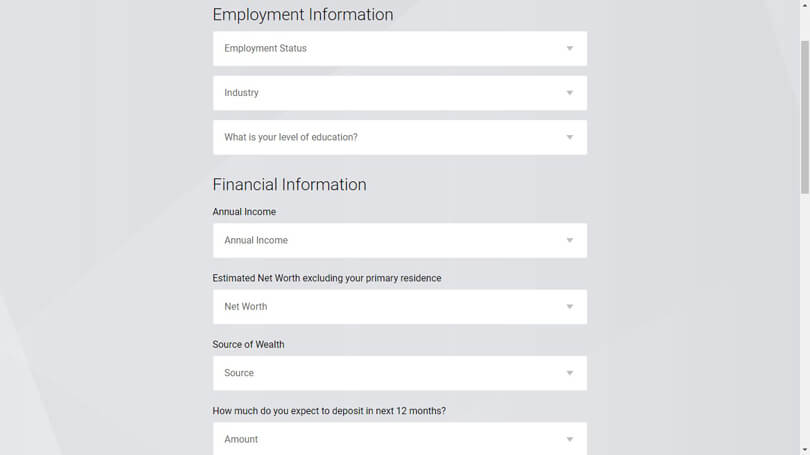 One of the last steps is to enter information about your employment and income. Even though this may look discouraging, FxPro requires this information to be compliant with the laws.
As a regulated and conscientious broker who are compliant with CySEC and other bodies rules and regulations, FxPro just want to ensure you are aware of all of the risks and issues which come with trading forex and other instruments.
KYC (Know Your Customer) procedures need to be completed in order to generate the profile of the trader, and so the broker can tailor its support and services to the user.
The final page of the registration form requires you to select your preferred language and read the terms and conditions of the broker.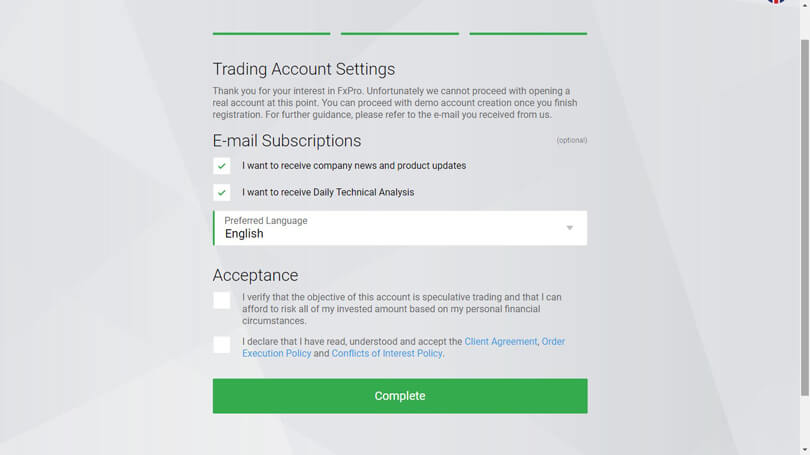 Step 3: Verify your profile
You will receive an email with your trading platform login information, but you do not need to confirm your email address to access your account dashboard with FxPro.
Step 4: Login into the demo account
After this, you will be able to login into the FxPro Direct website section. From here you can manage your account information as well as monitor the state of your trading accounts. Select the option to open a new demo account.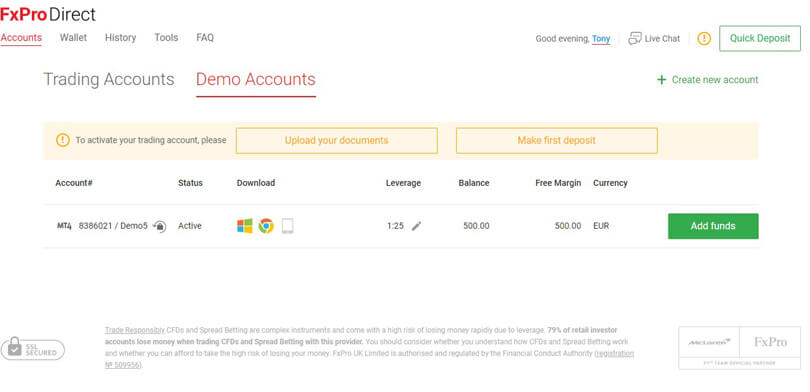 Step 5: Customize the demo account
After clicking, you will be able to select a platform between MT4, MT5, cTrader or FxPro webtrader as well as your leverage, base currency, and the amount of virtual funds to add to your account.
If you choose the cTrader, MT4 or MT5 platform, the broker will send you your personal login details to enter the platform.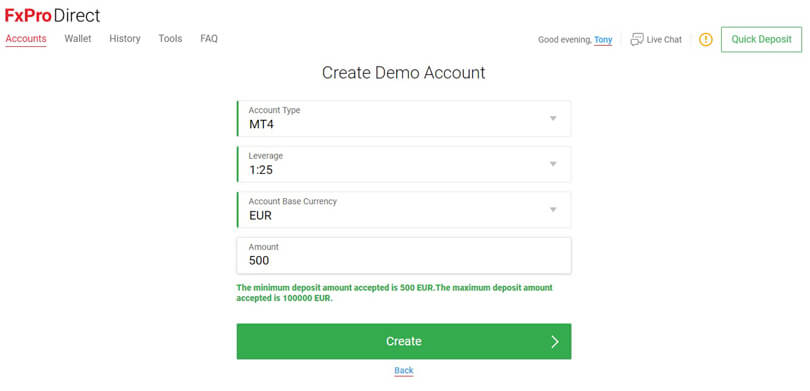 FxPro's demo account features
The FxPro demo account is simple to open but the process is a little longer than with other brokers. You will need a valid email address and valid phone number only.
The account is valid for 180 days and an unlimited number of accounts per client can be opened. You can check our best forex demo accounts roundup for a list of brokers which offer a practice account with no time limit.
Up to $100,000 in virtual currency is available to trade with and MT4, MT5, cTrader, and the FxPro Proprietary platform are available. Educational materials, like video tutorials and articles are also provided.
Differences between live and demo FxPro accounts
Users can choose between an FxPro MT4, MT5, cTrader demo account, or an FxPro Edge demo account.
While the FxPro MT4, MT5, and cTrader demo accounts are standard trading accounts, the FxPro Edge platform (which is available to UK users only) is focused on spread betting.
Another difference you will notice between the FxPro demo account and a live account is related to slippage, which is the difference in the intended and actual execution price of a trade. This can sometimes occur during live trading, particularly when the market is highly volatile.
Demo account trials last 180 days. You can anyway add more funds into your demo if you want. For live accounts, FxPro won't charge you an inactivity fee.
How to switch to a live account
When switching to a live account, your demo will still be available. To open a live account you will need to upload proof of your identity (Passport, ID, or Driver's License) and proof of your residence (Bill utility or bank statement) in order for FxPro to verify your account.
Depending on the country, FxPro may ask you more questions aside from what has already been asked in order to open a demo to check your trading experience.
As soon as your account gets verified, you can make the first FxPro minimum deposit which is $100.
How to best use your FxPro demo account
Here are a few tips on how to get the best from your FxPro demo account:
Set up the demo account as you would set up a real account with platform, currency, balance, and account type
Do not open large positions if you are not planning to trade with large amounts of money and treat money as if it were real
Practice daily
Utilize the material FxPro provides including articles and video tutorials you can learn from
Pros and cons of the FxPro demo account
Pros
Trial duration of 180 days
Good range of trading platforms
Spread betting demo account available to UK traders
Cons
Lengthy opening process
MT4 and MT5 demo accounts are limited to a maximum of 70 positions
---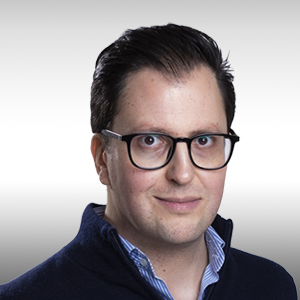 About The Author
Filippo Ucchino
Co-Founder - CEO - Broker Expert
Filippo is the co-founder and CEO of InvestinGoal.com. He has 15 years of experience in the financial sector and forex in particular. He started his career as a forex trader in 2005 and then became interested in the whole fintech and crypto sector.
Over this time, he has developed an almost scientific approach to the analysis of brokers, their services, and offerings. In addition, he is an expert in Compliance and Security Policies for consumers protection in this sector.
With InvestinGoal, Filippo's goal is to bring as much clarity as possible to help users navigate the world of online trading, forex, and cryptocurrencies.
FxPro Demo Account: Opening & Key Information (2023)
Related Guides
---