FxPro Review: Pros and Cons Uncovered 2023
At InvestinGoal, we adhere to strict standards to ensure an unbiased review process. We conduct our reviews by examining each broker's offering and performance across 4 key categories. A final rating is produced for each forex broker based on a total of 187 data points. Learn more about our review process and methodology.
FxPro is a hugely experienced broker and industry stalwart. The broker was founded in 2006 in the UK and now operates worldwide. Since launching, FxPro has collected more than 70 industry awards and also has respected regulation in place from the FCA, CySEC, FSCA, and SCB.
In this FxPro review, the InvestinGoal team has looked at all the important areas of FxPro including security, trading costs, and assets selection to provide you with the clearest possible insight into what the broker can offer.
Here are the main strengths of FxPro:
Low minimum deposit
Floating and fixed spreads are available
Multiple top trading platforms
Almost no requotes
Spread betting offered
With so many features on offer, it can take time to get to know the broker. For this reason, FxPro provides an excellent demo account that is free for you to try out before committing to live trading.
OPEN A FXPRO DEMO ACCOUNT
(72.87% of retail CFD accounts lose money)
What Is Our Opinion On FxPro?
FxPro is an NDD broker, meaning that it is the counterpart between the broker and the market. As a large volume trader you will have aVIP account with competitive spreads, low-commissions, and a free VPS. Several top platforms are provided by this broker who has won 70 awards over the years and offer both fixed and floating spreads.
Overall, you will find that FxPro provides a great environment for many types of trading and at the fastest speeds possible. This means the trading infrastructure itself is very efficient and ultra-low latency, as well as their ability to offer several execution methods. You will find both instant and market execution offered at FxPro.
Pros
On the upside, there are several points to note. The broker does very well in catering for a variety of different trading types and techniques. These include scalping, hedging, the use of EAs, and spread betting which are all permitted.
The flexible execution model catering for both instant and market executions through MT4 is ideal if you want to make your trades as quickly as possible. Alongside this the trading cost in terms of spreads is typically low even though the fixed spreads start higher from 1.6 pips again this gives you good flexibility in deciding which to choose. FXPro is also one of the few top brokers with no inactivity fee, perfect for casual trading.
Cons
Some of the difficulties at FxPro you will note that their education section is very limited. This does not make them ideal for new traders who are learning. Also, on costs, while the starting spread of 0 pips on their cTrader account is very low, the commission charged is $9 per lot for a round-turn trade. This is high compared to some other top brokers.
What are the FxPro Pros and Cons?
The table below charts some of the key broker areas and points to note in each.
If you want to expand your research, and evaluate some options similar to this broker, you can consult the alternatives to FxPro.
| FxPro Offer | Advantages | Downsides |
| --- | --- | --- |
| Demo Account | Totally free | It lasts for 180 days only |
| Minimum Deposit | $100 or equivalent | Conversion fees may be charged |
| CFDs and Forex | Deposit and withdrawal generally fee-free | Limited deposit methods |
| FxPro cTrader | Faster execution model | Commission is higher than average |
| Spread Betting Account | Facilitated by a proprietary trading platform | No costum indicators or EAs available |
| Large Volume Traders | Spreads and commissions are reduced | Require a deposit of at least $50.000 |
CFDs and Forex Review
Trading CFDs and forex at FXPro the first point to know is that they are a CFD broker. This means every asset here can be traded as a CFD. There are more than 260 assets in total and this includes forex, futures, indices, shares, metals, and energies.
You will find a competitive spread with the averages starting low as follows on some of the most traded assets: 0.31 pips EURUSD, 0.7 pips GBPUSD, 0.92 pips EURGBP, 0.62 pips Gold. This is on the level with most other brokers if not better. Fixed spreads are also offered through MT4 if you are trading forex pairs.
The only other thing to keep an eye on is your withdrawals. These are typically free from the broker side but your bank may charge a fee. A withdrawal via eWallet can also incur a high fee of as much as 2.6% of the amount.
Pros
Spreads remain competitive with other top brokers
A wide range of account types and trading platforms are available
Deposit and withdrawal are generally free of charge
Cons
Deposit methods are limited to bank wires, credit and debit cards, and some eWallets depending on your area
cTrader Platform Review
Those looking for the most direct market access and faster execution such as scalpers usually prefer to use the cTrader platform. With FXPro you will find a low starting spread from 0 pips but this is met by a relatively high commission of $9 per lot for a round-turn trade.
Pros
Faster execution is provided through cTrader
The overall average spread is lower here
Cons
High commissions are charged on cTrader
Fixed spreads are unavailable with this platform
Spread Betting Review
The FxPro spread betting service is provided to UK and Ireland based traders through their own FxPro edge platform. This comes with alow minimum deposit of £100to match the rest of the offering, and you can still trade here with very tight spreads using MT5 market execution, and no commissions.
Spread betting on more than 200 assets is offered and while it is a good starting point for this type of trading, the platform does not support the use of EAs or any custom indicators.
Pros
Spread Betting earnings are tax-free
The same market conditions, competitive spread, and asset range are provided
Cons
FxPro Edge available to FxPro UK clients based in UK & Ireland only
No custom indicators or EAs are available
Large Volume Traders Review
As mentioned above, if you are a large volume trader you will want to try the FxPro VIP account. This typically comes with a high deposit amount of $50,000 or more but can allow access to discounts of as much as 30% on market spreads and cTrader commissions.
This is a popular choice among experienced, and professional traders seeking the best market conditions, and access to a free VPS is also provided for around the clock trading capability with no restrictions.
Pros
A free VPS service is provided
You can save on spreads and commissions
Cons
The minimum deposit requirement is quite high
Only suitable if you are trading large volume regularly
Is FxPro regulated and legit?
Like any other broker platform, FxPro is a network of companies that answers to different regulatory bodies that allow them to operate worldwide.
4 industry regulations: FxPro is well-known throughout the industry as a trustworthy and reliable broker. The platform is regulated by the FCA, CySEC, FSCA and SCB.
In the UK, FxPro UK Limited is regulated by the Financial Conduct Authority to provide CFDs under the authorization FCA No. 509956. That being said, the company operates affiliates that answer to other Tier 1 regulatory bodies as follows.
FxPro Financial Services LTD (CYSEC 078/07) to operate within Cyprus.
FxPro Financial Services LTD is also authorized by FSCA to operate within South Africa (FSCA 45052).
FxPro Global Markets LTD in Bahamas (SCB Bahamas SIA-F184).
All those companies are regulated and work as a whole body to provide users with one of the widest selections of assets.
Foundation and Offices
FxPro was founded in 2006 and was reshaping online trading in the early days of such technology. In 2008 it was the first broker to sponsor an F1 team and by 2015, the Financial Times voted FxPro as the 'Best Broker'. Over the years, FxPro has successfully expanded to serve retail and institutional clients in more than 170 countries – and is still growing.
FxPro is an International broker and has got a total of 4 offices all around the world. These are located in the following countries:
UK: 13-14 Basinghall Street, London, EC2V4BQ
Cyprus, EU entity: FxPro Financial Services Ltd, Karyatidon 1, Ypsonas 4180, Cipro
Monaco: Administrative Office 26, Boulevard des Moulins, Monaco,98000
Bahamas: Lyford Financial Center, PO Box N7776, Nassau, Bahamas.
Money Protection
FxPro has a Client Money Protection program to protect clients' money which is segregated to that of its own broker funds in line with the Financial Conduct Authority. Therefore, customer money will be safe in case of bankruptcy or insolvency. In such an event, clients' money will never be touched.
Negative balance protection offered: Client accounts are not allowed to incur a negative balance. Clients can only trade what they have as balance. That means that the client cannot lose more money than they deposit. This is available to all clients, no matter the country or jurisdiction.
Additionally, for EU and UK based users there is the ICF insurance up to 20.000€ (or 85.000£ in UK) in case something happens to customer money.
Awards
As mentioned, FxPro is an award-winning broker and it has, in fact, won more than 70 awards, including:
17 Best Forex Provider Awards.
32 Best Forex Broker.
14 Best Forex Tools and Service.
9 best FX Platform.
As you can see, their impressive list of awards cements their stature as a firm market leader and a well-established choice when looking at a forex comparison. Their continuing list of triumphs over the years only seems to exemplify their confident claims on their website.
In Which Countries is FxPro not Available?
FxPro provides services to most of the countries in the world. However, the broker has some relevant exceptions. Let's check it out.
Pros
Well regulated platform
Award-winning broker
Safe and transparent company
Cons
Customers based in certain countries may not be accepted
What Are FxPro Account Types?
Our research team identified eight major types of accounts in the FxPro platform that range from novice traders with a small amount of money to invest to professional investors with hundreds of thousands of dollars, yens, or euros or even pesos.
With these several options to choose from, the variety of platforms are vast and one should fit most of your trading needs. Not many brokers offer this array of platform selection so ensure you take the time to find the one that fits best for you.
FxPro Demo
A timeless demo account is offered to traders who are just getting started or for those who wish to practice a new trade strategy and make perfect before trading with a live account putting real money at risk as money, losses and earnings are virtual.
For beginners, trading at first can seem daunting, but luckily there is the FxPro demo account to get you started, test the waters, and let yourself get comfortable with the platform before you start investing. The demo account will allow you to test out your potential investments in a risk-free environment, so you can feel confident whatever you choose to invest in.
However, it can be slightly confusing when you start to visit the FxPro demo account setup process on the company's website, listing both MT4 and MT5 platforms, as well as cTrader. For the uninitiated, this kind of jargon can seem complex and intimidating.
However, they have a live chat facility where all of your questions can be answered in real-time and instantly. You can contact the broker by phone number or by email as well.
MetaTrader Account
The MetaTrader accounts require a minimum deposit of $100 with standard spreads starting from 1 pip which is a competitive level, considered the average in the industry. The key difference between MT4 and MT5 trading mechanisms is that MT5 is considered a newer platform and handles more complex trading. While MT4 is focused on the trading of Forex and CFD, MT5 goes beyond that as it adds real shares, futures, and other types of assets.
cTrader Account
Again, for a minimum $100 deposit, for a slightly lower spread and faster execution, FxPro's cTrader could be for you. This platform allows you to trade with access to the full depth of the market, as well as to volume information per instrument. For those seeking Market Execution and an added level of market resolution, cTrader has everything you need from a forex trading platform, and more. You can start trading over 260 CFDs including over 70 forex pairs.
Spread Betting Account
Lastly, there is the Spread Betting platform, again with a £100 minimum deposit, which is called FxPro Edge. It is only available in the UK and Ireland though. With this account, you can trade Forex, shares, spot indices, spot metals, and spot energies while enjoying a fast order execution. Also, you have access to limited risk accounts at no additional cost, no commission, and tight spreads.
FxPro VIP Account
The FxPro VIP Premium Accounts are offered to selected individuals with high deposits (typically $50k or equivalent) and those actively trading large volumes. VIP clients benefit from free VPS service and the possibility of decreased spreads/commissions.
As a VIP client, you get up to 30% discount on market spreads – Available on the direct Market execution accounts. Access to VPS with no restrictions – Virtual Private Server enables to run trading Expert advisors remotely, 24/5. Up to 30% lower commission on cTrader accounts.
Islamic Account
In observance of the Shariah Law, FxPro offers swap-free accounts to clients of the Muslim faith.
The FxPro swap-free account will ensure you are in compliance with everything you need to have a proper Islamic account. This can be made available by emailing the back office department of FxPro after you have completed your FxPro account opening. They will help you complete each step. Islamic accounts have a minimum deposit of $100 and since it is swap-free, FxPro may apply additional fees to your positions.
Professional Account
For a pro account, in order to be eligible, you have to match at least 2 of these requirements: An average of 10 transactions of significant size per quarter in the past year. Financial instrument portfolio of over €500,000 (in your bank or into the trading account). Relevant experience in the financial services sector.
Under the professional account scheme, the leverage allowed to your trading will be increased up to 500:1.
How Can You Deposit And Withdraw With FxPro?
Account Base Currency
As an international broker, FxPro has different conditions and possibilities as base currencies for its accounts. However, everything depends on your country and the affiliate that you used to open your account.
The base currency is the currency of your trading account. That being said, FxPro offers major currencies such as the Euro, the US dollar, the Japanese yen, the Australian dollar, and the British Pound for almost all its customers.
Other exotic currencies are available on a country by country basis. For example, you can open an account with South African Rands if your country of residence is South Africa.
When the base currency matches the currency you will make deposits with, you won't pay any currency conversion fee.
Deposits
Once you are ready to take the plunge, you will be required to make a deposit, starting small if you are a beginner is encouraged and ensuring that you have your percentage that you are prepared to lose on each trade, but a percentage that if lost will enable you to stay in the game for another day.
Minimum Deposits
The company operates in 173 countries and has more than 870,000 client accounts and €100 million of Tier 1 capital and FxPro has developed reliable deposit and withdrawal schemes.
For instance, FxPro minimum deposit is $100 or equivalent depending on the currency you deposit with. Deposits generally take 10 minutes, but the first deposit may take longer.
Deposit Methods
There are a number of ways in which you can deposit and generally all are free-fee.
You can make deposits via bank transfers which are available worldwide, or by credit cards, such as with a Visa or MasterCard. E-wallets are also available, but not within the UK. Paypal can be used if you are in the EU. There is Skrill and Neteller available worldwide as well. UnionPay available worldwide, but not the UK.
Withdrawals
There are the same ways to withdraw, again, starting with a bank transfer, or by credit cards, such as with a Visa or MasterCard. E-wallets are also available, but not within the UK. Paypal can be used if you are in the EU. There is Skrill and Neteller available worldwide as well. UnionPay available worldwide, but not the UK.
Withdrawal Fees
FxPro operates a standard withdrawal fee range. The range is between a zero cost and 2/2.6%.
A fee will be charged if the customer deposits money and withdraws it right away without trading.
How Much Are Trading Fees With FxPro?
As far as Spreads & Commissions go, the spreads with FxPro differ depending on the account you have chosen, the market hour, the execution, and on the platform.
Floating spreads: There are a number of different types of spreads, a spread being where the broker makes money and the difference between ask and bid. For instance, the FxPro account attracts a floating spread for market and instant execution. MetaTrader Accounts spreads on forex start from 1 pip. For cTrader accounts spreads start from 0 pips although a commission of $9/lot is applied to round turn trading.
Fixed Spreads: For fixed spreads, where the spread stays the same no matter what size you trade, these are made available only on MT4 for forex trading and will depend on the time of day and volatility of the markets. Typically, spreads are lower during the most popular market hours. These are increased outside these hours or they can widen during highly volatile trading to enable you to get your fill. The fixed spreads are offered with the FxPro Instant Execution.
Here are the FxPro spreads on some of the most traded assets:
EUR/USD – 0.1 pips (1.6 fixed).
Gold – 0.25 pips.
S&P 500 – 0.700 pips.
Bitcoin – $10/unit.
How Much Are Non-Trading Fees With FxPro?
Now it's time to look into the types of fees that you will be expected to face in trading with FxPro. There are not anything out of the ordinary, so let's go through them here.
Overnight Fees
Overnight fees will be applied and displayed on both MetaTrader and cTrader platforms and come in the form of rollover fees. A rollover fee, in Forex, for example, is the interest that is either appied or charged according to the buy or sell of a currency against another, it comes from the difference between their overnight interest rates.
Head to the website for more information on these fees and be sure to know the spreads and factor those into your trading plan if you intend to hold positions for more than a day. You can check the FxPro Swap fee calculator to understand fees and now how much exactly you are paying.
Inactivity Fees
It is important to know that while FxPro does not charge inactivity fees and that your account after 6 months of inactivity will be set to a "dormant state", there is still the risk that every position left open may be closed. Be sure to stay on top of your open trades and manage them accordingly.
Pros
Great demo account
Wide account offering
Deposits and Withdrawals are fee-free
Both floating and fixed spreads on forex
No inactivity fees
Cons
High cTrader trading commission per lot compared to its competitors
Limited deposit methods
Which Markets Does FxPro Offer?
The following are the markets that FxPro operates within and provides trading in:
Forex
FxPro offers over 70 forex pairs with low latency and fast order execution and spreads starting as low as 0 pips.
Commodities
With over 15 assets including energies and soft and hard commodities, FxPro provides trading with CFDs and Futures.
Indices
At FxPro, you have a wide choice of indices to trade, the most popular being those that combine the shares of some of the largest and globally acknowledged companies.
There are 18 indices on offer from the European Union, the United States, China and Japan. An index measures the performance of a basket of securities intended to replicate a certain area of the market, such as the Standard & Poor's 500.
Stocks
Over 2000 global companies are offered in the FxPro platform, all traded via CFD instruments.
Futures
FxPro provides trading with 22 futures instruments on commodities and Indices, including 11 commodities and 11 indices.
How Are Execution, Leverage And Position Sizing With FxPro?
FxPro is a non-dealing desk broker (NDD) with an Agency Model. This means that where it comes down to execution, it acts as a counterpart between the broker and the interbank market.
Executions
As FxPro act as a counterpart between the broker and the market, it offers 2 further execution types:
Instant Execution: The offered price is the first available price on the market. However, in the case that any price is not available, there will be a requote to offer you a possible opening window. Instant execution offers both fixed and variable spreads.
Market Execution: FxPro offers customers the best price from the market in regards to volume-weighted average from liquidity providers. The bid/ask price of an asset is generated during the process of execution; in that framework, FxPro has only variable spreads.
Leverage
There are a number of levels of leverage, depending on the risk you wish to take as follows:
FxPro Global Markets Ltd – 200:1 (500:1 for professional traders)
FxPro Financial Services Ltd – 30:1 (500:1 for professional traders)
FxPro UK Limited – 30:1 (500:1 for professional traders)
FxPro applies dynamic leverage to customers who can access leverages beyond 30:1. Let's explain this:
The leverage in Forex is the ratio of the trader's funds to the size of the broker's credit. So, the trader can borrow the capital to increase the potential returns.
The Forex leverage size exceeds the invested capital, such as 500:1, which can be applied to up to 100 lots as it depends on size.
For instance, if you trade, say, 500 lots the maximum leverage will reach 33:1 and then in between these 2 values, there will be multiple brackets.
Sizing
When it comes to dealing through FxPro, you can access the market via a minimum sizing of 1 micro lot. This means that, on forex, you will be allowed to open positions as low as 0.01 standard lots. 0.01 standard lots equal to $1000 (non-leveraged). Of course, this amount would be lower depending on the leverage you apply.
Risk Management
FxPro offers 5 main risk management tools as follows:
Stop Losses. Stop losses provide you with an exit door in case the market goes against you and the trade goes wrong.
Take Profits. Take profits allow you to secure your gains when a price is reached.
Limit Orders. Limit orders are a tool that asks the broker to open a trade once the asset reaches a certain price.
Trailing Stop. Trailing Stop helps you to secure profits while the asset keeps moving in the right direction.
Margin Calls. Margin Calls are also available. They warn you when your Equity is below a certain level.
Trading Hours
As for trading hours, you can trade between 5-7 days a week, depending on your chosen market as follows:
Forex 24/5. Monday to Friday.
Crypto 24/7. Monday to Sunday.
Commodities generally 23/6. Sunday to Friday. It closes between 10 pm and 11 pm.
Indices and stocks market hours depend on the country and the session: American, European or Asian.
Forbidden trading techniques
FxPro allows you to trade in the style that suits you. This means, if you are a scalper and wish to take advantage of incremental movements in price action, FxPro allows Scalping, as well as hedging and if you prefer to let your robot do all of the work for you, then automated trading is also allowed through EAs.
In fact, it is a great broker for EAs thanks to its great account and spread flexibility. FxPro even offers Spread Betting on the FxPro Edge platform.
What Platforms Does FxPro Offer?
A good platform is the best tool to enhance traders' performance. Besides excellent knowledge, having the right trading station is critical to developing all that you have learned.
Charting and Trading tools
Charting and Trading tools are provided by the third parties platforms of cTrader, MT4 and MT5. In that framework, FxPro offers 51 chart indicators. Besides, when it comes to drawing tools, the third-party platforms are customizable and offer 31 tools.
MetaTrader Platform (Desktop, web, mobile)
FxPro offers both MT4 and MT5 as platforms. Metatrader is highly customizable and can be used for creating trading robots (EAs) coded in MQL. Metatrader platforms are very light, and they run basically on every device. While these may not be brighter graphically talking, they are still very user friendly.
The platforms are available for both Windows and Mac and Android and iOS on mobile. Webtrader version is also available in both cases. As a trader, you have the option between fixed and variable spreads when trading forex with MetaTrader 4.
cTrader Platform (Desktop, web, mobile)
The cTrader platform is also highly customizable and it can be also used for the creation of trading robots coded in C#.
The platform is available for both Windows and Mac and Android and iOS on mobile. There is a Webtrader version also available in both cases. Traders usually prefer cTrader when they want real direct access to the market with lower spreads and faster execution models.
FxPro Edge
FxPro Edge is a proprietary platform for spread betting. It offers over 200 tradable assets, but it is only available in the UK and Ireland.
What Extra Trading Services does FxPro Offer?
FxPro offers a variety of products focused on different trader styles. From the short to the long-term analysis and from the fundamental to technical investors. Let's take a look.
FxPro Edge Trading Platform
FxPro Edge Trading platform is a proprietary platform for Spread Betting for over 200 tradable assets and it has 4 great advantages for traders. You can use FxPro Edge to trade the world's markets tax-free.
FxPro edge is available as a "Limited Risk Account" at no extra cost. FxPro Edge is supported with their Fast execution backed by innovative trading technology
Social Trading – Copy Trading
Unfortunately, FxPro does not have Social Trading features, or inbuilt copy trading features, however, it's possible to enjoy a sort of copy trading thanks to MetaTrader and cTrader.
These platforms offer the possibility to trade with EAs, which are basically algorithms that open and close assets automatically following a certain strategy, depending on how they are coded. MQL language for MetaTrader, C# for cTrader. If you're trading with MetaTrader you can download them from the MQL community forum
Pros
Multiple execution models
Good platform offering
Many trading techniques are allowed
Great broker for EAs
Cons
Limited amount of assets and markets
No real social and copy trading features
How Is FxPro Customer Service?
Languages
FxPro is accessible to many countries around the world and has superb customer support.
For instance, the website features a total of 31 languages. There are 19 European languages and 12 additional from all around the world, including Arabic, Chinese (Traditional and Simplified scripts), Indonesian, Malay, Thai, Vietnamese, Japanese and Korean.
However, these languages may not be all available in all FxPro Trading Platforms.
Does FxPro Have Research And Education Services?
The customer service is one of the best in town with a huge FAQ section with dozens of questions available in multiple languages. Also, if this isn't enough there is the customer support. The professional customer support is available in 20 languages and there is even a live chat feature as well as a traditional email and call-back service.
Does FxPro Have Research And Education Services?
Research
The research tools at FxPro are second to none. As a technical analysis provider that provides strategies, forecasts and market analysis to over 100 financial institutions, it is sure to set you up for the day ahead when applying the Forex Economic Calendar. Although the Trading Central Analysis is not free, FxPro offers it for free to its customers.
Customers can enjoy a newsletter as well as some handy features from the MT4 indicators that provide resistance and support levels, intraday and long term forecasts.
Constant market news is available along with a daily market news analysis. The Forex Economic Calendar will keep you abreast with market moving economic events and there are also articles, videos, warnings, updates and more.
Education
Unfortunately, there is a limited education section at FxPro, with few basic video tutorials and PDF guides on how to get started in FxPro. There is a how-to verify the profile, how to start trading and a platform of download tutorials as well as the basic tutorials about how to use the platforms, and more which is available in English
Pros
A good number of languages is available
Free Professional market analysis with Trading Central
Free MT4 Indicators with resistance levels, support levels and forecasts
Professional customer service
Cons
Limited education section
FxPro vs other brokerage firms
FAQs
Is FxPro safe and legit?
FxPro is a very safe, legit broker. They are also regulated by top-tier regulatory bodies. These include the FCA, CySEC, FSCA, and SCB. Altogether, this gives FxPro one of the safest reputations in the industry.
How much is the minimum deposit fee on FxPro?
The FxPro minimum deposit is $100 across all accounts. With that said however, the broker suggests a minimum investment of $500 in order to fully utilize the platform and get the most out of your trading experience with FxPro.
What is FxPro Direct?
FxPro direct is the Account Managing service of FxPro. Log into FxPro Direct to create new accounts, download trading platforms, financing, and more. It is an excellent service, and a great way to keep your account well managed.
What type of broker is FxPro?
FxPro is a No Dealing Desk broker (Subject to Order Execution Policy).
Is FxPro an ECN broker?
Many think FxPro is an ECN/STP broker, however it is not. FxPro is an NDD broker subject to order execution policy.
Can you link FxPro to ZuluTrade?
At the moment, traders cannot link their FxPro MT4 account to ZuluTrade.
---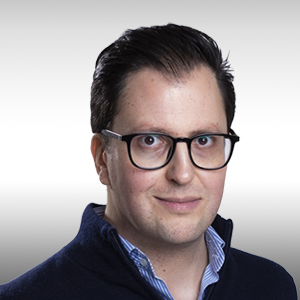 About The Author
Filippo Ucchino
Co-Founder - CEO - Broker Expert
Filippo is the co-founder and CEO of InvestinGoal.com. He has 15 years of experience in the financial sector and forex in particular. He started his career as a forex trader in 2005 and then became interested in the whole fintech and crypto sector.
Over this time, he has developed an almost scientific approach to the analysis of brokers, their services, and offerings. In addition, he is an expert in Compliance and Security Policies for consumers protection in this sector.
With InvestinGoal, Filippo's goal is to bring as much clarity as possible to help users navigate the world of online trading, forex, and cryptocurrencies.
FxPro Review: Pros and Cons Uncovered 2023
Related Reviews
---