FxPro Spreads review: Trading costs explained
An important part of dealing with any broker is knowing about the spreads they offer.
What are spreads?
What is the difference between different types of spreads offered by different brokers?
How do FxPro spreads compare to other brokers and FxPro account types?
This is all information that we hope to provide in the following lowdown of FxPro spreads.
You can also see our FxPro review for a full in depth look at the broker and even open a free demo account (72.87% of retail CFD accounts lose money) in a couple of minutes to have the real platform under your eyes while you read our guides.
How does FxPro' trading spread vary per asset?
FxPro spreads are offered as fixed or variable spreads across all of their accounts and instruments. Below we will discuss each in more detail so you can have a more comprehensive picture of FxPro spreads before trading.
Variable and Fixed Spread
As you can gather from the name, a variable spread will move depending upon the conditions of the market. A variable spread can usually range from being very low (between 1-2 pips typically), to much higher depending upon the movements and volatility of a particular market at that time.
With that said, most major currency markets tend to be much less volatile in nature than other instruments. With the FxPro variable spread, this is set by the brokers liquidity providers. Once FxPro has chosen the best spread from these providers, it will be offered to traders on the platform.
The fixed spread which is again clearly defined by name, is one which is set by the broker, in this case the FxPro fixed spread. It is set by the broker based on the variable spread they receive, but unlike that, it will never change based on the actions of the market.
Spread on instruments
In relation to the FxPro spread on instruments, traders should be aware that both FxPro MT4 and MT5 Accounts have higher spreads on forex and metals than the FxPro cTrader. The commission charged on trades through the cTrader platform work to facilitate a lower spread.
Typically, we can say that the FxPro spread is a little higher on instruments than other brokers. A fixed spread is offered on forex with FxPro although this is only available through the MT4 trading platform.
Spread on accounts
The first point to note is that FxPro is a No Dealing Desk broker who acts as a market maker. This can help them provide a competitive spread for you as a trader. Now, depending upon the account type you choose, your spread will change as follows:
MT4 Account
The average fixed spread on your FxPro MT4 account is 1.6pips, while the average variable spread is 1.4pips. Moving on from that starting point, there are also changes to the fixed spread during the following time periods:
8.00am to 8.00pm – 1.6
8.00pm to 8.00am – 1.9
9.15pm to 10.50pm – 2.5 (Rollover Hour)
Both Instant and Market Execution are offered by FxPro MT4. Instant execution may apply a requote if the price has changed during a volatile or busy period and is no longer available. Market execution on the other hand will not apply requotes, but slippage may occur. This is due to the applied VWAP (volume weighted average price) system. This will automatically execute your order at the next available price. This can essentially lead to slippage (where there is a price difference between what you choose and what you receive). Although, this should only be very slight.
MT5 Account
Only variable spreads are available through the FxPro MT5 accounts. The average variable spread available is 1.4pips. Market Execution is offered through the MT5 account, this comes again with the possibility of slippage.
cTrader Account
The MT4 cTrader account again offers a variable spread only. The average variable spread is a low 0.3 pips. This is a low spread on forex and metals, but you should keep in mind that this account also charges a commission of $4.50/lot round turn (or equivalent).
This account type may suit higher volume traders. Again, Market Execution with the possibility of slippage is featured.
Spread review on various assets
Moving our FxPro spread review into more detail, we will take a deeper look at the spreads which are available on each different type of asset.
Forex
There are 70+ forex currency pairs available on FxPro through MT4, MT5, and cTrader. A couple of points to remember here is the MT4 fixed spread changes at times throughout the day which are listed above. When considering cTrader as an option, remember that even though the spread can be zero, commission is applied at a rate of $4.50/lot per single turn. MT4 offers Instant Execution (IE) and Market Execution (ME).
| Forex | cTrader | MT4 | MT5 |
| --- | --- | --- | --- |
| EURUSD | 0.10 + $4,5/lot | 1.50 | 1.40 |
| USDJPY | 0.10 + $4,5/lot | 1.40 | 1.40 |
| GBPUSD | 0.20 + $4,5/lot | 1.80 | 1.80 |
| EURGBP | 0.30 + $4,5/lot | 1.50 | 1.40 |
| Fixed spread | 8.00 am to 8.00 pm | 8.00 pm to 8.00 am | 9.15 pm to 10.50 pm (Rollover Hour) |
| --- | --- | --- | --- |
| EURUSD (mt4) | 1.6 | 1.9 | 2.5 |
Futures CFDs
FxPro offers an extensive range of commodities, indices, and energies which can be traded. These are only available on MT4 and MT5. In fact, there is no difference in the spread on these assets regardless of trading platform used. Both MT4 and MT5 offer Market Execution only on these assets.
Indices CFDs
Indices from all over the world are traded on FxPro as CFDs. These are available through MT4, MT5, and cTrader. All platforms facilitate Market Execution style only (slippage possible), and there is no difference in the spread regardless of which platform you choose.
| Indices | cTrader | MT4 | MT5 |
| --- | --- | --- | --- |
| US500 | n/a | 0.50 | 0.50 |
Shares CFDs
Shares as CFDs trading is offered on more than 150 global companies around the world. This type of shares trading is only available through the MT4 platform, and offers only market execution style.
Cryptos
FxPro crypto trading is offered although only paired with USD. This means there is no crypto/crypto trading, or with any other currency except USD. Bitcoin, Ethereum, Litecoin, and Ripple are available to be traded with USD. Trading is also made available on MT4, MT5, and cTrader with the same value.
| Cryptos | cTrader | MT4 | MT5 |
| --- | --- | --- | --- |
| BTC | $10 | $10 | $10 |
| ETH | $3,5 | $3,5 | $3,5 |
| XRP | $0,05 | $0,05 | $0,05 |
Commodities CFDs
FxPro metals spreads do feature a commission which is automatically added by the broker on top of the spread they receive from the liquidity provider. The cTrader FxPro spread here is again lower, but as with the others, they still add the commission of $45 per $1m traded. There is again no difference between the platforms in what assets they offer, and MT4/MT5 offer both Instant and Market execution whereas cTrader features just market execution.
With FxPro you can also engage in trading of spot energies including Brent Oil, WTI, and Natural Gas. Again the platforms function in the same manner with these assets, and in this case each platform allows for Market Execution only.
| | cTrader | MT4 | MT5 |
| --- | --- | --- | --- |
| GOLD | 7.00 + $4,5/lot | 18.00 | 18.00 |
| US OIL | 5.00 | 5.00 | 5.00 |
| UK OIL | 4.00 | 4.00 | 4.00 |
Comparison with other major brokers
Finally, having reviewed all of the spreads, it is likely that you are in a good position to make your final decision in regard to choosing FxPro over another broker. Here are a few points which we have noted from professional experience which may help you along.
First and foremost, regulation is key to having trust in the industry and vital to the success of many major brokers. In that respect, FxPro is one of the most well-regulated in Europe. They are also one of the best scalping brokers around.
Now, the spreads at FxPro are slightly higher than some other brokers, but this is a thing which many European brokers will have in common and is a small tradeoff for being well-regulated.
The spreads on cTrader are also very competitive although you should remain mindful that this cTrader commission also applies. FxPro is a great and trusted top forex broker, though if you are simply searching for those with the lowest spread, then you may wish to search some other best spread brokers too.
FxPro Spreads FAQs
What is the spread of FxPro?
Spreads at FXPro start from 0 pips.
Is FxPro a good broker?
FXPro offers several features that make it a popular choice with traders, including low spreads, no minimum deposit, secure regulation, and almost no requotes.
---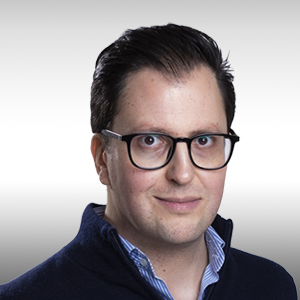 About The Author
Filippo Ucchino
Co-Founder - CEO - Broker Expert
Filippo is the co-founder and CEO of InvestinGoal.com. He has 15 years of experience in the financial sector and forex in particular. He started his career as a forex trader in 2005 and then became interested in the whole fintech and crypto sector.
Over this time, he has developed an almost scientific approach to the analysis of brokers, their services, and offerings. In addition, he is an expert in Compliance and Security Policies for consumers protection in this sector.
With InvestinGoal, Filippo's goal is to bring as much clarity as possible to help users navigate the world of online trading, forex, and cryptocurrencies.
FxPro Spreads review: Trading costs explained
Related Guides
---