FXTM Review: Pros and Cons Uncovered 2023
At InvestinGoal, we adhere to strict standards to ensure an unbiased review process. We conduct our reviews by examining each broker's offering and performance across 4 key categories. A final rating is produced for each forex broker based on a total of 187 data points. Learn more about our review process and methodology.
ForexTime, better known as FXTM, is a well-known forex broker famous worldwide, but especially among African traders.
Founded in 2011, FXTM is regulated by numerous tier-1 regulatory bodies including the UK's FCA and Cyprus' CySEC, making it a highly trusted and safe option for forex traders.
Not only does the broker offer various trading instruments, but they also prioritise the education of traders and offer tons of educational resources including webinars, eBooks, and seminars.
Our team of industry professionals have analysed various core features and the platforms offered to provide you with the FXTM review you need to decide on the best broker for you.
Some of ForexTime's key features include:
Low minimum deposit
Spreads from 0 pips
Copy Trading service
Popular service among algo-traders
Excellent customer service
Access to MT4 and MT5 platforms
Easy account opening
In addition to the above features, FXTM also offers users a quality demo account so you can try the platform for yourself before investing any money. It's important to note that FXTM in Europe only accepts professional clients as of March 2021. As pro traders are sufficiently experienced, the FXTM demo account is not available for them.
(81% of retail CFD accounts lose money)
What Is Our Opinion On FXTM?
FXTM is a major CFD broker that offers both instant execution and market execution depending on the account. Spreads and minimum deposits are low with a cent account also available. Real stock trading and copy trading are also offered though the selection of overall assets is limited.
With FXTM, scalping, hedging, and algo-trading are all permitted. To help facilitate trading, you will have access to a free and proprietary VPS system through the broker if you meet certain criteria, and negative balance protection, as well as the use of segregated accounts keeping your funds safe, is all offered.
Leverage is also provided at different levels depending on your regulator with a maximum of 2000:1 leverage available, though this is capped at 30:1 under the FCA, FSCA, and CySEC regulations.
One big downside though, is that this broker does not accept EU retail customers anymore.
What are the FXTM Pros and Cons?
Pros
As expected from such a major broker, there are numerous positive points to consider. The first of these is the good range of account type choices you will find. An Advantage Account, Advantage Plus, Micro Account, Islamic and Professional account are all offered.
The minimum deposit at $10 is also one of the lowest around even though it is higher for the Advantage account types.
Another key advantage is the fact spreads remain so low here. They start from 0 pips with an ECN account. As a copy trader, you will also be glad to find the FXTM proprietary copy trading platform available.
Cons
First off, you will find a quite limited range of assets available to trade, particularly for such a popular broker choice. They also offer only 3 base currencies in the USD, EUR, or GBP. This means you may have to pay some conversion fees.
On fees, there is an inactivity fee of $5 per month that is charged after a relatively short period of 6-months inactivity while finally, another downside related to fees and charges is the fact you could be charged a commission on withdrawals.
This can be 25 EUR or 20 GBP on bank wire transfers, and 3 USD on credit card withdrawals, all of which are relatively high.
Pros and Cons: a Summary
This table helps track the pros and cons in the most important areas of FXTM.
If you want to expand your research, and evaluate some options similar to this broker, you can consult the alternatives to FXTM.
FXTM offer
Pros
Cons
Demo Account
Unlimited amount of time
Capital too high in respect of the reality of a classic user
Minimum deposit
Starting from $10
Fees on withdrawals are quite high
CFDs
Low spreads
A limited number of asset available
Forex
Spreads start from 0 pips
Over than 60 forex pairs
Spreads could be higher depending on the account types or forex pair
Advantage Account
Spreads from 0.1 pips;
Commission starting from 2$, one of the lowest commission in the market;
A minimum deposit of $500
Micro Account
$10 minimum deposit;
Very low risk
Spreads from 1.5 pips
No MT5 available
Copy Trading
FXTM Invest allows you to copy trade
No social trading available
Real Stocks
Low commissions;
Limited number of tradable stocks

a CFD broker with access to more than 250 assets th

Scalping
Ideal for its spreads and commissions;
Good range of indicators that can help you
Limited assets choice
CFD and ECN Forex Review
FXTM is primarily a CFD broker with access to more than 250 assets that you can trade as CFDs. You will also be able to trade real stocks here which is included in the asset total.
Overall, the spreads for trading forex and CFDs are good value starting from 0 pips depending on the account type you choose with the average spread on an ECN account from 0.1 pips with a $2 per lot commission. This average spread on major forex currency pairs like GBP/USD and EUR/GBP is 0.5.
When it comes to trading, you will have access to both MT4 and MT5 trading platforms with this account and it is ideal if you are trying to keep spreads low and don't mind the additional commission and a wider spread on some assets.
Pros
A very low spread from 0 pips is available depending on the account type
The $2 per lot commission on ECN account is excellent
You can trade through both MT4 and MT5 with the Advantage account
More than 60 currency pairs available, more than many other top brokers
Real stock trading is available
Cons
The number of CFD assets you can trade is very limited
Micro Account Review
The FXTM Micro Account is a huge point for attraction for many traders with a very accessible chance to start trading. You will be able to use the MT4 trading platform with this account type and instant execution is provided with spreads that start from 1.5 pips.
This is a little high with the average EUR/USD spread at 1.9 pips, or Gold at 56 pips, but you have to consider the convenience and lower risk level of the account where the minimum deposit is just $10.
Even as an Islamic trader you can access this account type through a swap-free account that is fully Shariah law compliant. Overall, if you can stand the higher spreads, it is a great entry-level account for you to start trading easily.
Pros
The minimum deposit of $10 is very low and makes trading extremely accessible
An Islamic trading account is also available
Cons
The spread here is higher than in other areas of FXTM
Trading through MT5 is not allowed with this account type
Copy Trading – FXTM Invest Review
FXTM works to offer some of the best copy trading services in the industry through their FXTM Invest platform. Here you can choose from hundreds of quality signal providers who are FXTM traders also known as strategy managers to copy.
One of the great perks is that you have full control here and only pay a fee on profitable trades to the strategy managers.
Though they do not offer any social trading capability, if you would solely like a great environment for copy trading, FXTM and the FXTM Invest platform is among the very best.
Pros
The copy trading services offered are excellent
A low minimum deposit of $100 again makes it very accessible
Cons
No social trading features are made available
There is a fee for profitable trades
Real Stocks Review
As mentioned, you can benefit from the fact that real stock trading is available here at FXTM. This means not only do you own the underlying asset, but you don't have to worry about any overnight fees as are charged on all CFDs.
You can trade real stocks on the MT5 platform with the Advantage and Advantage Plus accounts.
In all, FXTM provides a great deal for stock trading thanks to extremely low commissions, the real trading factor, and is a great choice not only for longer-term investors but also for those day trading in certain stocks.
Pros
Commissions on stock trading are extremely low
No overnight fees are charged as real trading is provided
Real stock trading is not offered by every broker
Cons
The number of tradable stocks is limited
Scalping Review
As a scalper, you will be glad to find this type of trading strategy is permitted by FXTM. They not only allow it but provide a great range of tools and features to facilitate detailed charting and more indicators.
Combining this depth of information with both a very low spread, and fast execution speeds offered on their Advantage accounts is a great way for scalpers to get in on the action while remembering the average spread here on EUR/USD is just 0.3 pips or 0.1 pips at its lowest with a $2 per lot commission. Overall a very competitive rate and attractive scalping proposition.
Pros
Advanced tools and indicators are well-provided for scalping
The spreads remain tight and commissions low
Deep liquidity is available to ensure fast, and good value execution
Cons
The range of available assets is small
Is FXTM regulated and legit?
Regulations are key when it comes to any forex broker. This is something that FXTM clearly recognizes and has made a priority. They are well regulated by a number of the best regulatory bodies in the world of finance which are tier 1 bodies under the following entities worldwide:
Forextime Ltd (EU) is regulated by CySEC (185/12)
Forextime UK Limited is regulated by the FCA (777911)
ForexTime Limited (South Africa) is regulated by FSCA (46614)
Exinity Limited (Global) is regulated by FSC (C113012295)
This ensures that FXTM worldwide has some of the very best regulation in the business in place. This is not only something that is widely respected in the industry, but also keeps you very well protected as a trader.
Foundation and Offices
Starting at the very beginning for FXTM, they were founded in 2011. Even though they are a European broker and are still very much focused on that area, they have become very popular in the African market. Nigerian traders in particular are fond of FXTM and the broker caters very well to this market. They currently have three physical office locations as follows:
Cyprus
FXTM Tower, 35 Lamprou Konstantara,
Kato Polemidia, 4156, Limassol, Cipro
United Kingdom
88 Wood Street, 9th Floor
London,EC2V 7QR
United Kingdom
Mauritius
5th Floor, 355 NEX Tower,
Rue du Savoir, Cybercity, Ebene 72201,
Mauritius
Money Protection
Top regulation is not the only thing that the broker puts in place to ensure your safety and security as a trader. You will also have the benefit of multiple money protection measures that can make sure your funds are safe at all times.
A negative balance protection ensures you can never lose more than you deposit, and the use of segregated accounts with top-tier institutions provides you with excellent protection in the event of bankruptcy or insolvency.
Further provided by the broker is ICF insurance which can protect up to €20.000 for EU traders, and £85.000 for UK traders in the event of any serious financial issues.
Awards
Through their years in operation, FXTM have also collected a great number of awards for their service in the industry. They have won more than 30 awards through the years and continue to do so. This includes multiple accolades for their offers in African countries.
In Which Countries is FXTM not Available?
FXTM does a wonderful job in catering for clients all over the world. There are just a few areas where the broker does not accept clients from.These areas are compiled as follows:
Pros
They offer a range of great money protection features as standard to support your security as a trader
FXTM has won a variety of awards across the world for the services they provide
The broker is extremely well-regulated by some of the very best in the industry
What Are FXTM Account Types?
Here is a closer look at each and every account type you can expect when you start trading at FXTM.
Demo
An unbeatable place to start is always a demo account. This gives you the perfect chance to learn more about the broker and trading in general with absolutely no risk or obligation to make a real deposit.
All trading here is done with virtual funds but in an environment that perfectly replicates what live trading would be like. This makes it the perfect place to learn.
FXTM offers unlimited demo accounts. This is great as it means they do not ever expire unless you are inactive for a period of more than 60 days. They are also very fast to open, with only a few basic personal details, a valid phone number, and email address required.
FXTM Micro Account
An excellent and frequently chosen option for new traders and those seeking to lower risk is the FXTM Micro Account. The minimum deposit here starts from just $10 or 10,000 NGN which makes it extremely accessible to traders.
The spreads on the FXTM cent account start at 1.5 pips and with nano lots available for trading here, you can open positions with less than $1. This is an ideal account if you are just starting out.
FXTM Advantage Account
With the FXTM Advantage account you can expect lightning ECN style execution alongside a good value minimum deposit of $500 or 80,000 NGN. Trading on this account type is available through both MT4 and MT5.
When it comes to trading costs with this account type, spreads start from an excellent value 0.1 pips along with a $2 per lot traded commission. You should note that FXTM Invest is also available if you use MT4.
FXTM Advantage Plus Account
The next ECN account type available with the broker is the FXTM Advantage account. It offers ECN and market execution through both the MT4 and MT5 trading platforms. The minimum deposit is only $200 to get started, or 80,000 NGN.
FXTM invest is also available with this account type if you are using the MT4 trading platform while the spread on trading here starts from 1.5 pips.
FXTM Islamic Account
FXTM does offer Islamic trading accounts, though these are available only through MT4 and not if you are trading with MT5. As there is no rollover fee charged on this account type to fully comply with Sharia law, then FXTM may charge an additional fee with the account.
Added to that, exotic currencies are not available to be traded with this account. With that said, it is still perfectly compliant for Islamic trading.
If you would like to know more about these types of accounts, then you can always check our other articles on the best swap free brokers.
FXTM Professional Account
Another type of FXTM professional account is available to EU and UK traders at FXTM only. If you do want to open this type of account though, you must meet two of the following conditions:
Be making an average of 10 transactions of significant size per quarter in the past year
Possess a financial instrument portfolio of over €500,000 (in your bank or trading account)
Have enough relevant experience in the financial services sector
If you can meet at least two of these conditions then you will be eligible to open the FXTM professional account with an increased leverage of up to 300:1 and other benefits available.
How Can You Deposit And Withdraw With FXTM?
Account Base Currency
Your account base currency is that which you can trade with. The benefit of having the base currency available that you deposit in or withdraw to is that you will not have to pay any currency conversion fees.
Currently there are three main currencies available as the FXTM base currency in the form of the USD, EUR, and GBP. The NGN (Nigerian Naira) is also available within Nigeria and other African countries.
Deposit
Here is a more detailed look at deposits with FXTM in terms of the minimum deposit required, methods available, and any fees you may encounter.
FXTM Minimum deposit
One of the great key points in regard to FXTM is the fact they offer very low minimum deposits. These start from just $10 on the Micro account type, and $500 on Advantage and Advantage Plus accounts.
Deposits will typically take a maximum of two hours with the exception of a wire transfer which can take up to 5 business days to complete.
Deposit Methods
There are several deposit methods you will find available when trading at FXTM. This includes wire transfers, credit/debit cards that are Visa, MasterCard, or Maestro, and a range of eWallets including Skrill and Neteller.
Deposit by Western Union is also available as are a number of local payment methods depending on your region especially in Asia, Africa, and South America.
Deposits are typically accepted in USD, EUR, and GBP through all deposit methods. NGN and INR (Indian Rupee) are also both accepted through Neteller while other currencies may be accepted locally.
Deposit Fees
FXTM deposits are generally fee-free. The only exception you may find is if you deposit currency does not match a base currency then you may have to pay a conversion fee.
Withdrawals
Here is all you need to know when it comes to FXTM withdrawals as a trader.
Withdrawal Methods
Withdrawals can be made through all of the same methods as deposits with the exception of wire transfer which is not available. This means credit cards, debit cards, and a range of eWallets are available.
EUR can be withdrawn within Europe, while both EUR and USD can be withdrawn outside Europe. FXTM withdrawals typically take up to 24-hours to process.
Withdrawal Fees
There are no withdrawal fees to worry about if you are withdrawing to an eWallet. If you are withdrawing to a debit or credit card then there will be a fixed commission of 2 EUR, 3 USD, or 2 GBP depending on your base currency.
How Much Are Trading Fees With FXTM?
FXTM spreads and commissions are available as floating spreads only. No fixed spreads are available. The lowest available spread is 0 pips but this is on the FXTM Advantage account with a minimum deposit of $25,000.
FXTM Real Stock trading
Real stock trading is available with FXTM in a feature not often available with many brokers. This means you would have actual ownership of the underlying asset not like CFDs trading. This ownership would allow you to earn dividends and with very low commissions.
It is perfect if you are focused on a longer term investment and you can also buy fractional stocks here so it is very accessible. This service though is not available if you are trading through the EU or UK entities of the broker.
How Much Are Non-Trading Fees With FXTM?
There are a few other fees which you may bump into when trading at FXTM. These are as follows:
Overnight Fees
The overnight fee is the fee which you incur for holding a position overnight which is charged at the closing hour of the market. This fee is charged on the majority of assets with the broker since they are a CFDs broker.
The only exception here is if you are investing in real stocks, or trading as an Islamic trader on a swap-free account.
Inactivity Fees
FXTM does charge an inactivity fee. This fee will only be applied if you have a real money account and not on any demo accounts.
The fee is charged after being inactive for a period of 6 months and is charged at a monthly rate of 5 EUR, USD, or GBP based depending on your chosen base currency.
If you do not have enough money in your account to cover the fee, then the broker reserves the right to close your account.
Pros
The unlimited demo account offered by FXTM is ideal for those getting to know the broker or industry
Having a cent account available makes the broker even more accessible to all types of traders
The low FXTM minimum deposit is an attractive point to many, particularly new traders
Having NGN available as a base currency provides a great option to Nigerian and African traders
Spreads remain relatively low for the amount of services on offer
A stockbroking account is available and with the possibility of real share ownership
Cons
Despite NGN being available, there is still quite a limited range of base currencies on offer
The inactivity fee may put off some more casual traders
Possible commissions charged on withdrawals could be a negative point for some traders
Which Markets Does FXTM Offer?
FXTM is a CFDs broker, every asset listed on the platform is offered in CFDs with the exception of some real stock purchases which are also available. The broker offers more than 250 assets in total in the following areas.
Forex
FXTM offers forex trading in more than 60 currency pairs. This includes a range of major, minor, and exotic currency pairs. The spreads on these currency pairs can start from 0 pips depending on your choice of trading account.
Commodities
When it comes to FXTM commodities trading, 2 metals are available. You can trade gold against the USD, EUR, or GBP, and silver which you can trade against the USD, and EUR. Besides that, 3 energies are available to trade. These are Brent Crude, and WTI Crude oil as well as US natural gas.
FXTM offers no trading in agricultural commodities at the moment.
Indices
A total of 5 indices are available to be traded as CFDs with the broker. These include 3 standard indices in the form of the DAX 30, ASX 200, and UK 100. There are also 2 US mini indices for trading at a lower risk in the form of both the NASDAQ and SPX 500, both mini.
Stocks
Stocks form a large part of the FXTM offering with more than 190 available on both the NYSE and NASDAQ exchanges. You can invest in these either as CFDs or real stocks, though the real stocks option is not available under every FXTM entity.
Cryptoassets
Trading in FXTM crypto is available too. A total of 4 markets are available. These are Bitcoin, Ethereum, Litecoin, and Ripple.
How Are Execution, Leverage And Position Sizing With FXTM?
Here are some of the key trading features you can expect to find once you begin trading at FXTM
Executions
FXTM provides for a number of execution styles. They are an ECN broker that primarily uses instant execution though this depends on your account type.
Instant executions are used on non-ECN account types. This kind of execution could lead to a requote if the price is not available, and the broker acts as a counterpart with this type of execution.
If you are an FXTM ECN account holder, then market executions are offered. These results in no requotes and the broker does not act as a counterpart to these trades since you will be trading on the markets directly.
Leverage
The FXTM leverage which is available to you will depend on a couple of factors. These factors are primarily which regulatory authority you are trading under and also which asset you are trading.
In that case, if you are trading under the Forextime Ltd entity in the EU, the Forextime UK Limited entity in the UK, or the ForexTime Limited entity in South Africa then your maximum leverage will be 30:1.
The only exception here is if you are trading on a professional account within the EU or UK then your leverage can increase to 200:1.
If you are trading under the Exinity Limited global entity of the broker, your maximum available leverage will be 2000:1 although dynamic leverage is applied here depending on your positions size where 2000:1 is available for up to 0.5 lots, 1000:1 for 0.5 to 2 lots, 500:1 from 2-20 lots, 200:1 leverage for trading 20-60 lots, 100:1 on 60-80 lots, and finally 25:1 leverage on more than 80 lots position size.
Sizing
The FXTM trade size available varies again depending on your account type. The typical minimum trade size available is a micro lot. This is equal to 0.01 standard lots or a cash value of $1,000 which could be further decreased if you are trading on leverage.
If you are trading on a cent account however, the minimum trade size is 0.1 nano lots. This allows for positions to be opened for as little as $1 in cash value meaning that the $10 minimum deposit for a cent account has you well-equipped to trade.
Risk Management
Risk management as a trader is key. To this end, FXTM engages all of the tools provided by the trading platforms to assist you.
Through all of the trading platforms you will have access to the ability to set stop losses, take profits, and trailing stops to manage your open positions, as well as limit orders to control your new entry positions on orders.
The broker also facilitates margin calls to help you maintain and manage your equity.
Forbidden trading techniques
When it comes to trading techniques that are allowed, both scalping and hedging are permitted at FXTM.
Algorithm trading through the EAs feature of the MT4 and MT5 trading platforms is also permitted, as is the use of VPS. Actually, FXTM provides a free VPS service of its own if you meet certain trading requirements.
What Platforms Does FXTM Offer?
Moving on to the trading platforms you can expect to see, here is a lowdown on exactly what is available from FXTM in that respect.
Charting and Trading tools
The first thing to look at in this category is the range of charting tools that are made available at FXTM.
These are provided by both the MT4 and MT5 trading platforms and come in at a total number of 38 charting indicators, and 44 drawing tools to help you customize your charts and trading experience.
This level of data is great for scalpers in particular, as is the ability to set accurate price alerts and order from charts in just one click.
MetaTrader 4
MT4 already has one of the very best reputations in the industry. This comes as a top trading platform that has been around for many years offering the very best in trading experience and customizability beyond all others.
It is also an extremely robust platform which can run on almost any machine.Swap free trading with FXTM is made available through this trading platform.
MT4 is available with FXTM on both Windows and Mac systems and on mobile through iOS and Android.
MetaTrader 5
MT5 is much like MT4 other than it is slightly more user-friendly and intuitive and caters for even more indicators, an economic calendar, and 6 more pending orders alongside a total market depth that covers 21 timeframes for trading.
It has taken the best trading platform around, and advanced it even further.
MT5 with FXTM is available only if you have an ECN account and it still may not be available in some countries. Again the platform functions through Windows, MAC, iOS, and Android where needed.
FXTM Trader
FXTM trader is a mobile trading platform offered by the broker on both Android and iOS devices which allows you not only to trade on the move but also manage your account, receive up to the minute notifications on the market, promotions, webinars, and more, and also to engage in the FXTM copy trading service FXTM Invest.
All of this while on the go through your mobile device and a very easy to use platform.
What Extra Trading Services does FXTM Offer?
There are a few other key FXTM products that you may come across during your time with the broker.
FXTM Loyalty Program
FXTM has a 5-tier loyalty program in place for traders. The more you trade, the better the benefits.
These range from tier 1 which covers traders holding equity between $0 – $15,000 where you could possibly save up to $300, all the way up to tier 5 which covers those with more than $150,000 and can provide savings up to $10,000.
FXTM Invest
FXTM Invest is a type of copy trading service provided by the broker. This is available to all traders and you can start to copy successful traders with as little as $100. If you also want to get copied then you can earn a commission for every follower who copies your trades.
FXTM Trading Signals
Trading signals are offered by FXTM twice a day. This is before both the EU and US market hours. The information you will receive can include a price target displaying both support and resistance levels as well as 4 identified take profit levels and a stop loss level.
Charts will also show you the most probable scenario alongside some alternatives.
FXTM Trading Contests
FXTM offers both demo and live account trading contests with something to offer traders at all levels from beginners to experienced. Here you will compete with other traders and you have the chance to win real prizes.
Social Trading – Copy Trading
As mentioned, FXTM provides its own copy trading service in FXTM Invest which you can start with as little as $100. The broker does not though provide for any real social trading features.
Pros
Very small minimum sizing with nano lots available makes trading accessible to all
The huge leverage offered under Exinity Limited (FSC) would certainly appeal to more experienced and high volume traders
They provide some of the very best, most respected trading platforms in the industry
Contests and Loyalty programs and both available and rewarding to all
The proprietary copy trading service FXTM Invest provides a good outlet for those who want to copy trade
Cons
FXTM offers a limited number of assets with most made up of shares
MT5 may not be available to traders worldwide which could limit trading platform options for some
How Is FXTM Customer Service?
Languages
FXTM services through their website are available in more than 10 languages. This includes English, Spanish, French, Arabic, Chinese, Urdu, Hindi, and more.
Customer Service
The FXTM customer service includes a detailed FAQ section which you can use to try to answer some questions you may have before calling the team. From that, you also have the available options of a website-based live chat, email, and phone call on more than 10 telephone numbers depending on your local area.
The strong language support follows through here too with all of the same languages available for customer service as on the website.
Does FXTM Have Research And Education Services?
Research
The research section at FXTM comprises of a detailed economic calendar that can keep you up to date with all the major events of the day round the world, expert market insights that are available in a number of languages including Russian, Arabic, Indonesian, Thai, Chinese, and Korean, and from a number of respected experts.
These include Hussein Al Sayed an expert on the MENA area, Lukman Otununga, a macroeconomic events analysis expert, and Han Tan, a SE and Asia Pacific area expert.
So, here you can certainly gain some useful insights.
Market analysis videos and a selection of forex news is also made available in this area.
Education
FXTM education section is very well stocked with helpful material to help you continue learning and growing as a trader. This includes a range of free, downloadable ebooks as well as access to a number of useful forex seminars, workshops, and webinars.
No matter your level you will also find the detailed forex glossary helpful, and there are a selection of guides and tutorials for you to choose from that include both videos and blog posts aimed at a wide range of trading levels.
Pros
The broker provides for an excellent number of languages when it comes to both the website and customer support services
FXTM customer service is excellent. It is quickly available around the world and through a number of mediums
Their education section is very well provided for, and should have something to offer all levels of trader at the broker
Cons
The FXTM research section, despite their efforts, still comes across as a little basic
FXTM vs other brokerage firms
FAQs
Is FXTM Markets regulated?
Yes, FXTM is extremely well-regulated by many top-tier bodies including CySEC in the EU, the FCA in the UK, the FSCA in South Africa, and the FSC on the global market. They are also fully ESMA compliant.
Is FXTM Markets safe?
Yes. FXTM is an extremely safe broker owing to the extensive regulation they have in place and the number of features they put in place to further protect your funds as a trader.
What is the minimum deposit for FXTM?
The lowest FXTM minimum deposit is $10 if you open a Micro account. For an Advantage account, this minimum deposit is $500.
How long does it take to withdraw from FXTM?
Withdrawals generally take up to 24 hours to complete from FXTM though it depends on the method you are using.
What type of broker is FXTM?
FXTM is an ECN type broker.
Does FXTM have Nasdaq?
The Nasdaq index is available for trading with stocks, so too is the Nasdaq-mini index for those who wish to engage in lower risk trading.
---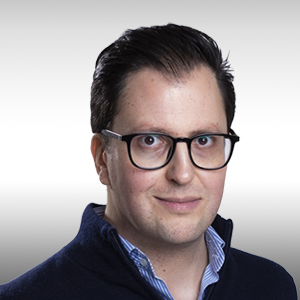 About The Author
Filippo Ucchino
Co-Founder - CEO - Broker Expert
Filippo is the co-founder and CEO of InvestinGoal.com. He has 15 years of experience in the financial sector and forex in particular. He started his career as a forex trader in 2005 and then became interested in the whole fintech and crypto sector.
Over this time, he has developed an almost scientific approach to the analysis of brokers, their services, and offerings. In addition, he is an expert in Compliance and Security Policies for consumers protection in this sector.
With InvestinGoal, Filippo's goal is to bring as much clarity as possible to help users navigate the world of online trading, forex, and cryptocurrencies.
FXTM Review: Pros and Cons Uncovered 2023
Related Reviews
---