HFM Review: Pros and Cons Uncovered 2023
HFM was founded in 2010. They are a well-respected broker and international entity of HF Markets. Top-tier regulation is in place at the broker and is provided by CySEC, FCA, DFSA, FSCA, and the FSA.
This HFM review will detail all important areas of the broker including their trading platforms, assets selection, and costs to help you gain valuable insight when making your broker choice.
The key strengths of HFM include:
No minimum deposit
Spreads from 0 pips
Great range of trading platforms and accounts
Extremely well-regulated
Insurance coverage of up to $5,000,000
Copy trading available
With so many new features to uncover, HFM offers an unlimited demo account that can give you time to get to know their service and gain some experience using their trading platforms.
OPEN AN HFM DEMO ACCOUNT
(70.51% of retail CFD accounts lose money)

Our opinion on HFM
HFM is an ECN/STP broker providing market execution and an excellent, low-cost trading environment. Among the great features is a detailed education section, one of the best in the industry.
A complex company structure means the offering can differ depending on location for this 45-time award-winning broker with a physical presence on every continent, and impressive regulation in place.
This regulatory compliance is worldwide and includes regulation by CySEC, FCA, DFCA, FSCA, FSC, and the FSA for a truly global level of trust.
The HFM brand entity is dedicated to non-EU traders, while in Europe they are known as HF Markets (Europe) as mentioned in our HF Markets review.
You will also find auto-trading under the FSCA and SV regulation, and copy trading available to all except those under DFCA jurisdiction.
Pros and Cons
Pros
Turning to the positive side, a no minimum deposit makes the broker very accessible to all wanting to trade.
Low trading costs also help ensure the broker is a popular choice.
The spread here typically starts from 1 pip but on a VIP, Zero, or MAM/PAMM account type this drops to 0 pips with a $3 commission.
Overall, the average spread stays competitive at 1.2 pips on EUR/USD, 1.5 pips on EUR/GBP, 2.5 pips in quote currency per unit on Amazon, and 0.29 pips in quote currency per unit on Gold. Something for everyone.
Finally, the HF Copy account provides great ability to get started with a proprietary copy trading platform, and the educational service is one of the best around.
Cons
Starting with the downsides, it could be thought that HF Markets offering different services in different areas is a negative depending on where you are located. The fact there are no social trading features is also something that detracts slightly from the offering.
The main downside with this broker though is the limited number of markets made available to trade in. This is limited to just more than 100 which may not suit particularly more experienced traders.
Pros and Cons: a summary
The table below charts the main pros and cons of each core broker area.
If you want to expand your research, and evaluate some options similar to this broker, you can consult the alternatives to HFM.
| HFM offer | Pros | Cons |
| --- | --- | --- |
| Demo Account | Unlimited trial | The broker may close your account after 30 days of inactivity |
| Minimum deposit | No minimum deposit required | Conversion fee may be applied |
| CFDs and Forex | Free deposit and withdrawal | Services may differ depending on your area |
| Zero Spread Account | Lowest spread offered with a very low commission | None |
| Social Copy | Good copy trading proprietary platform | No social trading feature |
CFDs and Forex Review
HFM is a CFD broker. They have forex pairs, commodities, indices, stocks and bonds as a CFD all to choose from with a total of over 100 assets available to trade at very low spreads that can start from 0 pips depending on account type and average low across the board.
If you trade on a VIP or Zero account you will find commission that is also competitive at $6 per round turn lot traded.
More benefits include the fact the broker will cover any bank wires fee if the deposit is at least $100, and although the company structure is complex and the offering may change depending on your jurisdiction, they still do have a lot to offer in this regard, particularly great regulation worldwide.
Pros
Deposits and Withdrawals are all free of charge
Spread and commissions are kept as low as possible
Cons
There is a very limited number of assets available just around 100
Zero Spread Account for Scalpers Review
One of the most popular account types, particularly for scalping which is supported here, is the HFM Zero Spread account.
The spread here starts from the bottom at 0 pips of course, and with a very competitive average spread overall at just 0.3 pips on EUR/USD, and remaining low on other assets.
This is exactly what you want to find as a scalper especially when you can also use the EAs feature in your trading platform.
The minimum deposit here is still $0, you can take advantage of the great low-commission from $6 per lot and it overall makes for a good all-round choice if you are scalping.
Pros
You will find the lowest available spread with this account type
It is an ideal account type for scalpers to use
Cons
Copy Trading Review
HFM offers an excellent copy trading service through their own HF Copy platform.
With that said, there are still no social trading features available but the service is easy to get started with a minimum deposit from $0 whether you are copying others, or if you wish to be copied.
It is also a good chance to earn as a signal provider since you can earn a 35% performance fee from each copier, and overall a good platform for both sides.
Pros
The broker has an excellent proprietary copy trading platform
Strategy providers can earn a very nice fee of 35%
Cons
No social trading features are made available
Is HFM regulated and legit?
When it comes to regulations, the broker does very well in ensuring that they are regulated by some of the most well-respected bodies in global forex trading and finance. They are regulated by a number of top-tier bodies.
The broker, operating under the HF Markets Group, have the following regulations in place around the world for their entities in that region:
Within the EU, HF Markets (Europe) Ltd, are regulated by CySEC under the regulation number 183/12. In the UK, the brokers UK entity HF Markets (UK) Ltd. is regulated by the FCA #801701, while in South Africa HF Markets SA are overseen by the FSCA #46632.
In Dubai, the broker also has regulation in place from the DFSA as HF Markets (DIFC) Ltd. (F004885), and in the global market they are regulated under the FSC as HF Markets Ltd. (C110008214), and HF Markets (Seychelles) Ltd. (SD015).
So, the take away from all this information, is that considering the broker and group in its entirety, you are getting a comprehensively regulated broker that takes the security of traders and its own responsibilities here very seriously.
Foundation and Offices
The broker was founded in 2010 and has managed to cultivate a very strong, and much trusted reputation in the intervening years to make it one of the top choice brokers worldwide. They now have a presence worldwide in the following locations and under the following entity names:
HF Markets (Europe) Ltd
Spirou Kyprianou 50
Irida 3 Tower, 10th Floor
Larnaca 6057, Cyprus
HF Markets (UK) Ltd
Bloomsbury Building
10 Bloomsbury Way, Holborn WC1A 2SL
London, United Kingdom
HF Markets SA (PTY) Ltd
Katherine & West, Suite 18, 2nd floor
114 West Street,
Sandton, South Africa
HF Markets (DIFC) Ltd
Index Tower, floor 6, unit 612
DIFC, Dubai, United Arab Emirates
HF Markets (SV) Ltd
Suite 305, Griffith Corporate Centre,
P.O. Box 1510, Beachmont
Kingstown, St. Vincent and the Grenadines
These locations and entities for the backbone of HF Markets, HFM , and the HF Markets Group around the world.
Money Protection
Another area that they take very seriously is in regards to the protection of your funds. Here the HF Markets Group, no matter the entity that you are trading under, will hold your money in segregated accounts. This provides the maximum level of protection if anything were to happen to the broker such as bankruptcy or insolvency.
Within the EU and UK, these protections are further increased through the cover of the ICF/FSCS which provides for an insurance compensation cover of up to €20,000 (or £85,000 in the UK) if in the unlikely event the respective Firm is unable to meet its financial obligations in respect of its investment business. Ultimately this means valid claims entitle you to added protection.
Awards
Not only are they highly secure, but HFM as a broker, and the complete HF Markets group, are very well decorated in the industry, having won many awards over the years. This adds up to a total of 34 awards some of which include the best FX Broker in Asia for 2019 as well as the Best FX Broker in Latin America for 2019 too.
Countries where HFM is not available
Although the HF Markets Group and HFM as a broker under multiple entities offer trading around the world in most places, there are a few areas that they do not reach. These include the following few places.
In fact, this list is much shorter than that of other major forex brokers and this in itself is another great credit to HFM.
Pros
They are an extremely well-regulated broker with many top-tier regulatory bodies
The broker has a very strong international presence with multiple offices around the world
HFM offers some of the best fund protection of any broker in the industry
Having multiple awards under their belt is a very attractive point for some traders
Cons
The only downside is that they have yet to break into a few markets, one of which is the US
Account Types
There is a fantastic selection when it comes to choosing an account for trading at HFM. Here is what is available.
HFM Demo
The demo account is one of the best ways to get to know any broker, and HFM is no different.
Trading on a demo account means you can try out the exact trading conditions of a real account but with no risk at all. This includes no obligation to deposit real money when you are finished with the demo account.
The HFM demo account is unlimited in the sense that the trial period does not end. This is a great advantage that is not always available with all brokers. Added to this, you can have as many as 3 demo accounts at once.
This is perfect for learning or testing strategies if you are an experienced trader. Just one point to keep in mind is that if you are inactive for more than 30-days, the broker may close your account.
Micro Account
HFM also offers a micro account, though this account type is only offered by the South African entity (HF Markets SA PTY Ltd.), and the SV entity (HF Markets SV Ltd.) of the broker. This is a great account for those starting out in trading with no minimum deposit in place.
The account also allows for a very high leverage of up to 1000:1 on major forex pairs and with a very competitive spread that starts from 1 pip.
Premium Account
Although it is named a Premium Account, this account type is actually the standard account type offered by HFM, and HF Markets. The minimum deposit here is $0.
The spreads on trading through this account also start at a great value 1 pip across a wide range of assets and the available leverage depends on your location, from 30:1 in Europe up to 500:1 in some other jurisdictions.
Zero Spread Account
The Zero Spread Account is offered by both HFM and all HF Markets entities with the exception of the UAE where this account is not available.
It offers the best value in spreads from 0 pips and is an ideal account type for scalpers or those using EAs who are relying on the lowest cost of trading possible.
Here the minimum deposit is $0, and you can rely on the very best prices given direct from the liquidity providers.
There is a commission of $3 per lot to consider ($6/lot round turn trade), though this is reasonable compared to other brokers.
The leverage situation remains the same with 30:1 available in Europe and the UK, and up to 500:1 available elsewhere depending on the jurisdiction.
Auto Account
The Auto Account is offered by HF Markets SA (PTY) Ltd., and HF Markets SV Ltd. as the entities for the broker in both South Africa and SV jurisdictions. This type of account is specialized for the use of those who are using EAs to engage in auto trading.
Through this account you are free to use signals and strategies from the MQL5 community or other paid trading signals.
This account has a minimum deposit of $0 in place and a maximum leverage of 500:1 is available though this may be lowered if your equity available exceeds $300,000 with the leverage. Spreads here are competitive too and start from 1 pip.
HFM Copy Account
The HFM Copy Account is a copy trading account and proprietary copy trading service that is offered by all entities of the broker with the exception of in the UAE and the british branch HFUK.
If you are interested in copy trading, then this is the account type for you. The minimum deposit here is still $0 for both follower and signal provider.
If you are a signal provider, you can have as many as 400 followers, though trading is only allowed in forex and gold. The leverage again will range from 30:1 in Europe, to 400: 1 in other areas, with a spread from 1 pip.
VIP Account
This account type is only offered by HF Markets (DIFC) Ltd. the broker entity in the UAE.
The minimum deposit for this VIP account type is $20,000 or 74,000 AED. For that though, you gain access to a range of benefits including your own personal relationship manager and an excellent spread starting from 0 pips with a $6 round turn commission per lot, or 44AED.
MAM/PAMM Account
A MAM/PAMM Account is offered only by the HFM entity under SV jurisdiction, HF Markets SV Ltd. and this is available if you are experienced in the industry and wish to manage several accounts under yourself, similar to a fund manager.
With these sub-accounts, you can trade in forex, metal, oil, and indices with a minimum deposit of $250 on the two different accounts that are available, PAMM Premium, and PAMM Premium Plus.
The spreads on these accounts start from 1.1 pips with the PAMM Premium Account, or 0.3 pips with the PAMM Premium Plus Account though the latter has a $10/lot round turn commission attached.
Premium Pro Account
The Premium Pro account is a professional account type that is available under every HF Markets entity. The minimum deposit here is $100 and while the spread here is still from 1 pip, you will have increased leverage up to 400:1 through this account.
There are some stipulations though, in order to qualify in accordance with ESMA/MiFID II rules, you must meet two of the following three requirements at least:
Have an average of 10 transactions of significant size per quarter in the past year.
A financial instrument portfolio of over €500,000 (in your bank or into the trading account).
Relevant experience in the financial services sector.
If you do not meet these requirements and are based in Poland, then you may be classified an Experienced Retail Trader (ERT) which can extend leverage to 100:1 but this is the only exception.
Islamic Account
The HFM Islamic account is available where requested, with the minimum deposit again changing depending on which account type you choose. The Micro, Zero, Premium, Auto, and VIP accounts are all available as swap-free.
Since there is no swap-fee, the broker may apply an additional charge for you to hold positions for longer than 7 days which we will discuss later in this section.
Deposit and withdrawal
Account Base Currency
The base currency of your account is the currency that you will be trading in. Like many brokers, there are several available through HFM.
The availability will depend on the jurisdiction you are based in, but will generally help you avoid any conversion fee when the base currency is the same as your deposit currency.
With HFM, a USD base currency is typically available in all areas, and the following may be available in these specific areas:
ZAR base currency in South Africa, NGN base currency in Nigeria, EUR available in the EU, GBP available in the UK, and AED base currency available in the UAE.
Deposit
Moving on to deposit methods and fees, let's take a loot at what HFM makes available.
Minimum Deposit
The minimum deposit you will have within the HF Markets Group depends on which account type you select and also which jurisdiction you are located within.
Many of the account types facilitate no minimum deposit, but it can rise up to $5,000 for the professional account types.
Deposit Methods
The deposit methods available with HF Markets are everything that you would expect from a major broker. They include wire transfers, deposit by credit or debit card in the form of Visa and MasterCard, and eWallet deposits that include PayPal, Skrill, and Neteller.
A small note is that while these are widely accepted, they may not always be available worldwide depending on the area.
Also, some countries or jurisdictions may not accept eWallet, and credit/debit card funding, though this is generally not the case.
Deposits from wire transfers can take a couple of days, card deposits are typically much faster around 24 hours maximum, and the same for eWallet methods.
Deposit fees
Deposits are typically fee-free. Added to that, the HF Markets group will cover any of your wire transfer fees from your bank if you deposit at least $100 ($250 in the EU).
Withdrawals
The same methods and conditions also apply to withdrawals. This means that wire transfers, credit/debit cards, and eWallets can all be used in most areas, though you should check with your specific jurisdiction to see what is available.
There may be more or less methods depending on where you are.
Keep in mind too, that the withdrawal method typically must match the method you used to deposit.
Minimum withdrawal
The minimum withdrawal usually depends again on the method you choose, and the jurisdiction you are in. Therefore, this can vary. Most withdrawals usually take between 2-5 days to complete.
Withdrawal Fees
As with deposits, withdrawals with all HF Markets Group entities, are typically fee-free.
Trading Fees
The spreads and commissions with HotForex and HF Markets will vary depending on the account type that you have chosen. With that said, a common starting point on many of the accounts including the micro, premium, auto, hf copy, and premium pro account types is 1 pip.
Beyond that, the VIP account, and Zero account both start at 0 pips with a $3/lot commission, while the MAM/PAMM accounts start at either 0.3 pips, or 1.1 pips with a $5/lot commission.
Minimum spread on some assets:
Here is an example of some minimum spreads we have found on popular assets from the broker. Remember though that these may be subject to change based on where you are, and the market.
EUR/USD – 0.1 pips
Gold – 0.19 pips
S&P500 – 0.400 pips
Non Trading Fees
The next point to address is the fees at HotForex. Here is some of what you can expect trading at the broker.
Overnight Fees
The broker does charge an overnight fee unless you have a swap-free account. With being a CFDs broker, then the overnight fee basically can be applied to every asset.
Depending on the market, this fee could be gained, or may have to be paid. Since it is a fluid fee, depending on the market, you can usually check the exact fee through your Metatrader trading platform.
Inactivity Fees
HotForex and HF Markets does also charge an inactivity fee, though this will only apply after 6 months of inactivity. The fee charged at this time is $5 per month and it comes from your account balance.
If you do not maintain sufficient balance to cover the fee, then the broker reserves the right to close your account.
Pros
They work to provide an excellent range of account types to all levels of trader
The broker provides a proprietary copy trading platform which is very popular
A good choice of base currencies are available around the world
No minimum deposit in place makes it very easy for all levels of trader to get started
Trading costs and fees are kept to a very low level
Cons
Although it is small, the inactivity fee may still be an inconvenience to some
The account offering differs between the various entities and where you are based as a trader
Markets
The asset availability, the total number, and the costs, may vary depending on the HF Markets Group entity you register with, on the jurisdiction and on the account chosen. With that said, here is what they broadly make available.
Forex
The broker caters for a good range of forex currency pairs. There are more than 50 in total available to trade and a low spread that starts out from 0 pips depending on your account choice.
Commodities
Trading commodities you will find more than 15 assets available to choose from. This choice includes energies, soft, and hard commodities all traded as CFDs in addition to futures contracts on oil and some soft commodities.
Indices
There are 22 global indices to trade in on both the spot and futures market. These come from every region of the world including major indices from the EU, US, Australia, and Japan.
Stocks
If you are interested in stock trading, then you will have a choice of 55 major company stocks that are listed on stock exchanges in the US and EU.
Bonds
When it comes to bonds trading, 3 assets are available here. These are the Euro Bund, UK Gilt, and 10-year US Treasury notes.
Execution, leverage and position sizing
Here are some of the important features when you are trading through HF Markets.
Executions
All trading through the HF Markets Group entities is on an ECN/STP basis with both HF Markets and HFM providing market executions.
Ultimately, this means that as a trader, you get the very best price from the many liquidity providers that the broker has in place. An excellent positive for making sure you get the best deal.
Leverage
The leverage available through the HF Markets Group depends on a number of factors that includes the entity you are trading under, and the assets you are trading too.
Within the HF Markets (Europe) Ltd. entity, and that of HF Markets (UK) Ltd. the leverage is restricted to 30:1 on all accounts due to ESMA/MiFID II laws.
Within the UAE and under the HF Markets (DIFC) Ltd. entity, the leverage allowed is 50:1 maximum across all accounts due to regulation.
Finally, with the other HFM jurisdictions, it will depend on your account type with 1000:1 leverage on micro accounts, 500:1 on zero spread and auto accounts, 400:1 on HF Copy accounts, and 300:1 on MAM/PAMM accounts.
Leverage Exceptions
There are a few exceptions when it comes to these leverage restrictions. Firstly, if you qualify as a professional trader in the EU or UAE, you can access higher leverage of up to 400:1 on major forex pairs.
Further to that, if you are based in Poland, and qualify as an ERT mentioned above, you will get leverage of up to 100:1.
Finally, with auto accounts, the leverage allowed is 500:1, but if your equity exceeds $300,000 this may be decreased.
Sizing
The minimum size of lot available to trade through HFM and HF Markets anywhere is 1 micro lot. This is equal to 0.01 standard lots and means you can get started with a minimum trade size of $1000 in cash value. If you are using leverage, you can bring this down even further.
Risk Management
As you would expect from a top broker, HFM and HF Markets offer excellent risk management tools through the trading platform to ensure that your orders are as safe as possible.
These include stop losses, take profits, and limit orders, that can all be applied through your trading platform, as well as a trailing stop. All of these can both limit your exposure if the market is down, or help you cash out of a positive position in good time.
The broker also utilizes margin calls for those trading on leverage. This ensures that your equity does not drop below a desired level without your knowledge.
Trading Hours
The trading hours are the times during which certain markets are available and as far as this broker goes, forex markets are available on a 24/5 basis and commodities markets generally on a 23/5 basis with closure between midnight and 1am daily.
Trading in bonds, indices, and stocks will depend on the time of the local market where that asset is traded, and respect the hours of that market.
Forbidden trading techniques
Under all entities of the broker, scalping, hedging, and the use of EAs from Metatrader is permitted. In fact, the Zero account is ideal, and very popular with scalpers due to the excellent value trading costs with a low spread and $3 per lot commission.
The specialized Auto Account is also offered, but only under the entities based under FSCA and SV jurisdictions.
Platforms & Mobile
A vital cog in the wheel for any broker and trader alike are the trading platforms. With that in mind, let's see what is on offer with HFM in this area.
Charting and Trading tools
Since the broker is a Metatrader broker, they have the benefit of providing the range of charting tools and indicators offered by the trading platform.
These are known as some of the most extensive in the industry and so, there are a total of 51 charting indicators, and 31 tools to completely customize the charts to your need.
Added to this, HFM premium charting tools caters perfectly for scalpers and others, with one-click trading, regular price alerts, the ability to receive signals, and more.
MetaTrader Platform (Desktop, web, mobile)
Of course, MetaTrader on all fronts is very well-known and respected in the industry thanks to the robust and comprehensive nature of the platform.
If you are trading under the HF Markets entity, then only MT4 is available. Though if you are trading under the HFM entity, both MT4 and MT5 are available depending on your account type.
Whether you are using MT4, or MT5, these are available through desktop, webtrader, and mobile and accessible through Windows, and Mac, or iOS and Android on Mobile.
The offering changes little based on the desktop/webtrader/mobile choice, with the same excellent, and highly customizable, powerful trading platform available to all traders.
HF Mobile Application
The HF Mobile application is a proprietary mobile trading platform for the broker and is also available on both Android and iOS. The platform provides for a good variety of charting tools and capabilities as well as the opportunity to manage your account and trading efficiently.
It is a very user-friendly platform with good functionality in making deposits, withdrawals, and trading and it is ideal and popular among HF Copy account holders in particular.
It also provides for a range of market analysis tools, trading calendars, and calculators to keep you informed as well as providing access to trading ideas, webinars, and more information.
Special features you can find on HFM
There are also several other trading programs and bonuses to note from the HF Markets Group entities depending on where you are based around the world.
Proprietary trading platform (HF Mobile App)
The proprietary trading platform available on mobile only, is the HF mobile app. This is a popular choice particularly among cop traders and offers a great deal of research, analysis, charting, and trading capability all inside one app. A great all-round choice.
HFM Loyalty program
This program is offered by the HFM entity, and so, is not available within the EU. It provides reward for trading in the form of HF Bars. These can then be redeemed for prizes such as free VPS for a certain period of time, or 1-on-1 private lessons with an HFM Market analyst.
HFM 100% supercharged bonus
This bonus is available through the HF Markets SV Ltd. and HF Markets (SA) Pty Ltd. entities and provides for rebates of $2 per lot daily on trading of up to $8,000 as long as you deposit more than $250.
HFM 30% rescue bonus
Again this bonus is available through the HF Markets SV Ltd. and HF Markets (SA) Pty Ltd. in SV and South Africa and can protect account drawdowns up to $7,000 and facilitate trading with increased leverage in some cases, if you deposit more than $50.
HFM 100% credit bonus
Yet again this bonus is available through the HF Markets SV Ltd. and HF Markets (SA) Pty Ltd. in both SV and South Africa and can potentially double your deposit, though you have to meet specific requirements as laid out in the terms and conditions of the bonus.
HFM Contests
If you are based under the South Africa or SV entities of HFM, then the broker does cater for a variety of contests including demo account trading contests where you can compete with other traders to win real prizes.
Social Trading – Copy Trading
While it does not provide for any real social trading features, the HF Markets Group does offer a proprietary copy trading platform in the shape of HF Copy.
A HF Copy account can be opened with no minimum deposit whether you are following other traders or you want to be copied.
The signal providers earn a performance fee of 35% on every copier.
Pros
The broker allows for a wide range of trading techniques. This includes hedging, scalping, and the use of EAs
The low cost of trading makes them a popular choice for scalpers and algorithmic trading
Very high leverage is accessible depending on your area
The broker provides for an excellent range of copy trading features
There are many bonus opportunities available, particularly if you are under SV or South Africa regulation
Cons
Some traders may like to try a smaller trading size than 1 micro lot starting out
The broker does cater for quite a limited number of assets
While the copy trading is great, they lack any social trading capability
Customer service
Languages
The website caters very well for many languages with a total of 20 available.
Other than most of the languages of the EU, there are also languages such as Chinese (traditional and simplified), Thai, Indonesian, Russian, Japanese, Arabic, Turkish, Malay and more.
These languages may not be available within every platform or HF Markets Group service though it is still an excellent number.
Customer Service
When it comes to customer service, this is excellent with the HF Markets Group.
A strong FAQ section is well provided for on the broker website, but if you do need to get in contact with the support team, you will find them readily available in English through live chat, email, or phone. They are both knowledgeable, professional, and fast to respond.
Research and Education
Research
Research is very well catered for under the HF Markets Group. This comes in many forms, from the technical analysis of the many markets available, to more fundamental analysis, detailed insights from market experts, and a range of reports.
The broker also provides for daily updated market news and analysis in the form of articles, videos, and progressive updates and notifications. A detailed economic calendar charting the important events of each day will also keep you well informed.
Education
The HF Markets Group as a whole under all entities recognize the importance of continued learning. This is demonstrated through an excellently resourced education section.
It provides more than 15 trading topics with over 60 video tutorials and ebooks available. In addition to this, there are informative webinars to cater for all levels from beginner to expert, and a forex e-course that covers 10 topics related to forex trading.
In all, it is a great place to come if you wish to continue learning and growing as a trader.
Pros
The broker website provides for an excellent range of languages
The research section is very extensive and ensures you are provided with all the latest information
Education is a priority, and this section is one of the most well-developed in the sector
Cons
The customer service language availability could be improved beyond just English
HFM vs other brokerage firms
FAQs
Is HFM a good broker?
Yes. HFM is definitely a good broker. They have something to offer for all levels of trader from beginners to experts. This is backed up not only from first hand trader experiences, but also from the multiple awards they have collected over the years.
Is HFM legit?
HFM and the HF Markets Group as a whole is completely legit and safe. In fact, they are one of the most trusted brokers in the sector. This is showcased by their top regulation and the number of traders they have active.
Is HFM regulated?
HFM is comprehensively regulated by CySEC, FCA, DFSA, FSCA and the 2 offshore regulations of FSA (Seychelles) and FSC (St. Vincent).
How do I get a HFM card?
You can request a HFM debit card once you fund your account. This is another great feature that is not available with all top brokers.
How long does HFM withdrawal take?
Withdrawals with HFM take between 2-5 business days depending on the withdrawal methods you are using. Card withdrawals will typically be faster, while wire transfers tend to take a little longer.
Can I trade in HFM with $100?
Yes, $100 is more than enough to get started trading with HFM. In fact, the minimum deposit starts from $0.
Can you link HFM to ZuluTrade?
HFM doesn't allow traders to connect their trading account to ZuluTrade.
---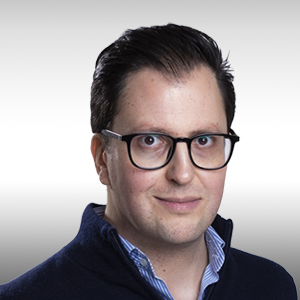 About The Author
Filippo Ucchino
Co-Founder - CEO - Broker Expert
Filippo is the co-founder and CEO of InvestinGoal.com. He has 15 years of experience in the financial sector and forex in particular. He started his career as a forex trader in 2005 and then became interested in the whole fintech and crypto sector.
Over this time, he has developed an almost scientific approach to the analysis of brokers, their services, and offerings. In addition, he is an expert in Compliance and Security Policies for consumers protection in this sector.
With InvestinGoal, Filippo's goal is to bring as much clarity as possible to help users navigate the world of online trading, forex, and cryptocurrencies.
HFM Review: Pros and Cons Uncovered 2023
Related Reviews
---