Plus500 Review: Pros and Cons Uncovered 2023
Plus500, based in Israel, has become a well-known platform in many countries in the CFD industry in recent years despite only being founded in 2008.
It's worth noting that Plus500 does not accept US traders, but is provides CFD trading services in around fifty other countries across Europe and the Asia-Pacific region.
Due to the wide range of trading assets available through this CFD provider, it is recommended for traders seeking access to various markets as opposed to one specific trading platform.
Our team have put together a complete Plus500 review that considers all their key features, products, accounts, fees and more, to provide you with a thorough analysis.
To summarize, here are the main features of Plus500:
Minimum deposit of $100
Well-regulated CFD provider, including FCA and ASIC
Over 2000 tradable CFDs
Unlimited demo account offered
User-friendly platform
Reliable and valuable customer support
CFDs are risky instruments and investing in these derivatives is not easy, with over 70% of traders losing money. For this reason, Plus500 also offers all users a demo account option for you to try the platform for yourself before investing.
(77% of retail CFD accounts lose money)
What is Our opinion on Plus500?
Plus500 is an effective Market maker CFD provider. They have a zero costs policy and great selection of more than 2,000 assets. A$100 minimum deposit also makes them very accessible although trading techniques like scalping, hedging, and algo-trading are not allowed, and spreads are higher here compared to other brokers.
What are the Plus500 Pros and Cons?
Pros
Several positive points about Plus500 include their safety and trusted reputation.
They utilize segregated bank accounts and provide negative balance protection for EU traders and Australian traders. All client funds are held in a segregated client bank account in accordance with the Cyprus Securities and Exchange Commission's (CySEC) client funds rules.
Plus500AU Pty Ltd holds client money in a segregated trust account, in accordance with the Australian legal requirements.
The account opening process is also convenient and fast with a minimum deposit typically of just $100 and an unlimited demo account to try out on their very user-friendly and proprietary trading platform. FInally, in trading, even though the spreads are a little higher they remain competitive as there are no additional commissions beyond the spread amount.
Cons
First looking at the downsides of Plus500, they do have a high inactivity fee of $10 per month so not perfect for casual trading. Also, they feature a high conversion charge of 0.7% if you are trading with a different currency than that which you opened your account with.
You will also note they have limited deposit methods typically available with just bank wire, Visa, Mastercard and Skrill possible with the minimum deposit for a bank wire being high at $500.
On the trading side, the CFD platform has just a limited selection of research tools and a slim educational offering.
Pros and Cons: a Summary
The table below has each key provider area alongside pros and cons detailed in that area.
If you want to expand your research, and evaluate some options similar to this CFD platform, you can consult the alternatives to Plus500.
Plus500 Offer
Advantages
Downsides
Demo Account
Unlimited demo account
The capital of virtual funds can be too high respect to the actuality of a classic user
Minimum Deposit
$100 minimum account for credit cards
$500 if you use wire bank
CFDs
More than 2000 assets
Spreads are a little higher compared to other providers;
Trading conversion fee up to 0.7%
CFD Crypto/Bitcoin
14 crypto offered;
crypto-to-crypto and fiat-to-crypto;
Spread% on BTC is very competitive
Fixed leverage which cannot be changed
Trading Platform
Easy to use;
Available via webtrader and mobile
Limited chart tools;
API not supported
CFDs and Forex Review
With more than 2,000 assets to trade, you will be sure to find something available at Plus500. The range of assets includes forex, commodities, index, crypto (Availability subejct to regulation), stocks, ETFs, futures, and options trading.
The CFD provider works with dynamic spreads adjusted to the market condition. Overall, they have an excellent range of assets including 1,800 stocks to trade even if the spread may be slightly higher on some assets than other providers.
Pros
They provide a wide selection of assets to choose from
Both ETFs and Options trading are available
Cons
The spreads could be a little lower
CFD Crypto Review
You can trade cryptocurrency as CFDs with Plus500. In all, there are 8 crypto assets to choose from and 2 crypto derivatives (Crypto Index and ETH/BTC).
This includes the major coins like Bitcoin, Ethereum, Litecoin, and Ripple while the CFD provider facilitates both crypto to crypto, and crypto to fiat trading.
Leverage is fixed here at 1:2 with an average competitive variable spread when it comes to other providers. While Plus500 is a good crypto CFD platform, it is not ideal for beginners due to the fixed leverage increasing risk.
Pros
A good number of cryptocurrencies are available to trade
Crypto-to-crypto and crypto-to-fiat trading are both offered
Spread % on BTC is very competitive
Cons
Fixed leverage is applied that could be risky for some
Trading Platform Review
The CFD provider offers an extremely user-friendly trading platform of their own to all traders. It is available both as a webtrader, and as a mobile trading platform on all major devices and browsers.
Though the platform does not have any social or copy trading features, you will find it well provided for in other areas including risk management where you can place a number of different order types including a stop limit, stop loss, trailing stop, and guaranteed stop.
Overall, the Plus500 trading platform is user-friendly, but since CFDs are 'complex financial products', the platform is not suitable for un-experienced traders.
Pros
The trading platform is extremely user-friendly
It is compatible with all major mobile and web browsers
Cons
The guaranteed stop loss is not available for all the instruments
Technical chart analysis is quite limited
No social and copy trading features are provided
Is Plus500 regulated and legit?
Like any other CFD platform, Plus500 is a network of companies that answers to different regulatory bodies that allow them to operate worldwide:
Plus500UK Ltd is regulated by the Financial Conduct Authority under the authorization FRN 509909.
Plus500CY Ltd is authorized and regulated by the Cyprus Securities and Exchange Commission under license No. 250/14.
Plus500SG Pte Ltd (UEN 201422211Z) holds a capital markets services license from the Monetary Authority of Singapore for dealing in capital markets products with license No. CMS100648-1.
Plus500SEY Ltd is authorized and regulated by the Seychelles Financial Services Authority by license No. SD039.
Plus500AU Pty Ltd holds AFSL #417727 issued by ASIC, FSP No. 486026 issued by the FMA in New Zealand and Authorised Financial Services Provider #47546 issued by the FSCA in South Africa.
All those companies are regulated and work as a whole body to provide users with one of the widest selections of assets. As its website says, "the company is a rapidly growing CFD provider in Europe and Asia and currently offers its portfolio of over 2000 instruments to over a million clients."
Foundations and Offices
As mentioned above, Plus500 was founded in Israel in 2008 as a PC-based online trading platform. The platform evolved quickly; it is now a publicly traded company in the London Stock Exchange and is part of the FTSE250 under the code PLUS.
Though its main headquarters is located in Israel, Plus500 has subsidiaries offices in London, Cyprus, Sydney and Singapore.
Plus500UK Ltd (Plus500 UK) has its office at 78 Cornhill, London EC3V 3QQ, U.K.
Plus500CY Ltd (Plus500 EU) is located in 1 Siafi Street, 3042 Limassol, Cyprus
Plus500AU Pty Ltd (Plus500 AU) is based on P.O. Box H339, Australia Square, Sydney NSW 1215, Australia.
Plus500SG Pte Ltd (Plus500 SG) has offices at 1 Temasek Avenue, Millenia Tower #18-07, Singapore 039192.
Money Protection
Plus500 has a Client Money Protection program which is a series of measures that the CFD provider takes to protect clients' money.
First, all money deposited by clients in the Plus500 platform is allocated in segregated bank accounts in line with the Financial Conduct Authority so your money will be safe in case of bankruptcy or insolvency. In such an event, your money will never be touched.
Also, your account is not allowed to incur a negative balance. You can only trade what you have as balance. That means that you cannot lose more money than you deposit.
Finally, UK users registered with Plus500UK Ltd have the ICF extra protection: up to £85.000 for UK traders in case something happens to your money.
Note that there is no Investor compensation fund for Plus500AU and the Client Money Protection does not refer to one.
In which countries is Plus500 not available?
This Plus500 review found that despite the CFD platform having offices in significant Forex markets, it doesn't offer trading operations in such large countries as the United States, Canada, or Japan, among others.
Plus500 does not provide a full list of countries, but according to our research, these are the countries Plus500 does not support:
Pros
Regulated and compliant
Worldwide presence with offices in key markets
Money protection with segregated bank accounts
European traders protected by ICF
Cons
United States customers not accepted
Inactivity fee
What are Plus500's Account Types?
Our research team identified three major types of accounts in the Plus500 Platform, and these are the followings:
Demo Account
Plus500 offers an unlimited demo account that does not expire. You can open a demo account to try the CFD platform, learn CFD basics, or just to learn and test new strategies every single day.
The demo account does not require you to fund your account with real money as all tradable assets are virtual and you will trade with zero risks. That's why these options are also known as paper trading accounts. Of course, both earnings and losses are virtual.
Standard Account
The flagship and more popular account in Plus500 is the standard account. You can start trading with just $100 after completing an opening process based on regulatory rules.
To create a standard account, you only need your ID or passport, proof of residency, and fill out a brief form. You can then fund your account with an initial deposit of $100.
With Plus500, you don't need to download any software as the CFD provider offers its own online trading platform.
Professional Account
A professional account is a direct service to users registered with Plus500AU Pty Ltd, Plus500UK Ltd, and Plus500CY Ltd. To be eligible for a professional account within the EU or the UK, you must comply with at least two of the following requirements:
An average of 10 transactions of significant size per quarter in the past year
A financial instrument portfolio of over €500,000 (in your bank or your trading account)
Relevant experience in the financial services sector
If your CFD provider is Plus500 Australia, you must meet one of the following criteria:
Net assets of at least 2.500.000 AUD (including properties, businesses or other investments)
A gross financial income of at least 250.000 AUD in the past two years
After opening the professional account, you will be granted such exclusive benefits as better spreads, leverage up to 300:1 on Forex. As another layer of protection, Plus500 maintains your negative balance protection with the professional account.
MAM/PAMM Accounts
MAM (Multi-Account Manager) and PAMM (Percentage Allocation Management Module) are great tools for fund managers to control multiple accounts from a single one without having to create an investment fund.
However, Plus500 doesn't offer that service as the CFD provider is focused on independent traders through their only and single-user proprietary platform.
How can you Deposit and withdraw with Plus500?
Account Base Currency
As an international CFD platform, Plus500 has different conditions and possibilities as base currencies for its accounts. However, everything depends on your country and the entity that you used to open your account.
That being said, Plus500 offers major currencies such as Euro, US Dollar, Australian dollar, and the British Pound for almost all its customers.
Other exotic currencies are available on a country by country basis.For example, you can open an account with South African Rands if your country of residence is South Africa.
Deposits
With over 200 thousand active customers globally and more than $1.3 trillion traded since its foundation, Plus500 has developed reliable deposit and withdrawal schemes with different payment methods and free conditions for all kinds of users.
Plus500 Minimum Deposit
The minimum Plus500 deposit can vary depending on the payment method. Credit cards have a $100 minimum deposit, while the lowest amount is $500 with wire transfers. Funding will be posted in around one business day.
Finally, Plus500 accepts wire transfers, MasterCard and Visa credit cards for your initial deposit. Subsequently you will be able to use eWallets like Skrill and PayPal for future deposits.
Deposit Fees
Plus500 is a zero fees CFD provider, and it charges no fee for you to make a deposit as long as you deposit the minimum requirements. You should make at least a $100 deposit on credit cards and $500 with wire transfers. Otherwise, you will be charged a small fee.
According to its website, "on rare occasions, you may incur fees when transferring money to and from your Plus500 account. These are determined and levied by your payment issuer or bank, and not by Plus500."
Withdrawals
There is nothing better when investing your money than redeeming your balance. Plus500 has a specific risk-free withdrawal process.
Withdrawal Methods
Plus500 supports the same withdrawal methods that are available for deposits: wire transfers, Visa and MasterCard, and eWallets like Skrill and PayPal. The company will typically make redemptions to the credit card used for previous deposits. Processing times are typically one to three business days.
Withdrawal Fees
Consistent with the Plus500 zero fees policy, almost all withdrawals have zero fees. However, a small fee for withdrawals will be charged if it is less than the minimum amount of $50 on eWallets and $100 for other withdrawal methods.
Finally, as the website points out, Plus500 "may charge for exceeding the maximum number of monthly withdrawals."
How much are Trading Fees with Plus500?
Like any other providers, Plus500 has a diversified business model that works with several revenue streams, including spreads, currency conversion, and inactivity fees among others. Most of the processes have no direct impact on traders' balances due to its zero cost policy.
That being said, the average spreads on Forex trading are slightly higher than other platforms.
Spreads at Plus500 are variable since they depend on the trading instrument and they are constantly adjusted according to the market spread.
When trading, Plus500 will not charge additional trading commissions other than spreads. However, since they are offered as CFDs, you will be charged small maintenance fees such as overnight,
How much are Non Trading Fees with Plus500?
Overnight Fees
Overnight fees are charged or added on basically every asset on Plus500, since it is a purely CFD provider. In line with its transparency, you can check the amount of the overnight fee on every single asset.
According to its website, the formula used to calculate the daily overnight funding account of a position is Trade Size * Opening Rate * Daily Overnight Funding %.
Examples of Buy/Sell rollovers (it may vary):
EUR/USD – 0.0087% / 0.0012%
Gold – 0.0071% / 0.0017%
S&P500 – 0.0095% / 0.0042%
Bitcoin – 0.0465% / 0.022%
Inactivity Fees
Plus500 will charge you with a $10 monthly fee after the third month of inactivity in your account (i.e., you do not log into your account).
The charge will be $10 or less if you don't have enough funds to pay the total fee. In such a case, the CFD platform may reserve the right to close your account. Demo accounts do not apply to this rule.
Plus500 recommends that "in order to avoid this fee, simply log into your trading account from time to time, as this is deemed sufficient activity to prevent a fee from being charged."
Trading Conversion Fees
Plus500 will charge you with an up to 0.7% Currency Conversion Fee for all trades on currencies that are different from the base money of your account. It will be applied to net profits and loss and reflect in real-time your unrealized net profit and loss.
For example, if your account is based on USD, you will be charged with a fee every time you trade equities listed in EUR. You should consider this fee as a part of your position when preparing your trading plan.
Pros
Zero costs policy
Wide choice of base currencies, including ZAR
Unlimited demo account
Low minimum deposit
Cons
Spreads not as competitive as other providers
Limited payment methods
Which Markets does Plus500 offer?
As Plus500 is a CFDs platform, every asset listed on the platform is offered in CFDs. You do not own the underlying asset but trade the difference between opening and closing price. Here are the markets that Plus500 supports.
Forex
More than 60 forex pairs available from 0.6 pips including mayors, minors, crosses, and exotic pairs.
Commodities
Plus500 offers only gold, oil, and natural gas. However, there are plenty of commodities options related to these assets.
Indices
28 Indices available including Germany, Netherlands, Italy, UK, EU50, NASDAQ and S&P 500
Crypto
14 cryptos feature the most common ones such as bitcoin, ethereum, litecoin, ripple and more. Plus500 offers crypto-to-crypto and crypto-to-fiat trading.
Stocks
Over 1,800 stocks from all around the world, including equities from Europe, Japan, Australia, USA, Singapore, Hong Kong, and South Africa.
ETFs
Over 90 ETFs distributed in various types of instrument-based market sectors, industries, major indices and other kinds of assets.
Futures and Options
Plus500 supports over 100 futures and options tradable instruments based on indices and commodities.
How are Execution, leverage and position sizing with Plus500?
As a primarily CFD provider, all assets offered by Plus500 are tradable under the instrument of contracts for difference. However, you should know that in certain countries trading methods such as scalping, automated data entry systems, and hedging are prohibited.
On the other side, Plus500 offers unique features in its platform along with notification services, a reliable alert program, and risk management tools.
Executions
Plus500 is a CFD Market Maker provider. That means that as a user of the Plus500 platform, you will not trade in the international markets but in the internal ecosystem created by the CFD provider.
Pricing parameters will be similar to international markets; however, values can be slightly higher or lower as internal liquidity and volatility will be independent of global markets. The CFD platform can also choose its own pricing scheme.
Leverage
The CFD provider set levels at the maximum allowed by the regulatory body, and these levels cannot be modified.
Europeans registered with Plus500CY Ltd have a maximum leverage on Forex of 30:1
UK based traders registered with Plus500UK Ltd have a top leverage on Forex of 30:1
Australians, New Zealanders, and South Africa-based investors registered with Plus500AU Pty Ltd have maximum leverage on Forex of 30:1
Singaporean traders on Plus500SG Pte Ltd have a top leverage of 50:1
Under the FSA regulated branch Plus500SEY Ltd global market, the maximum leverage is 300:1
Sizing
In terms of position sizes, Plus500 does not measure it in lots as most providers do. In fact, Plus500 assigns a specific minimum unit amount to its trading instruments, which is generally measured in contracts or shares.
Risk Management
When it comes to risk management, Plus500 shows its commitment to its clients by providing five tools that help traders manage their risk.
First, the Close at Profit and Close at Loss tool will end your position once it reaches the levels you have set to secure the profit or limit the losses. This tool could also be viewed as profit taking or stop loss.
Second, although it is not available for all instruments, guaranteed stops can be set only before opening your position, never after placing your trade. This tool sets a limit on your potential loss.
In that way, you will be protected by slippage or any other price re-quote. The downside is that you can incur extra spreads. The upside is that you will know your maximum loss in advance.
Third, Trailing Stop helps to secure your profits. In contrast to Close at Profit, Trailing Stops will not close your position but will allow it to remain open as far as the asset keeps moving in your favor. The downside is potential slippage.
Fourth, although the fact that nobody wants a Margin Call, this tool provides you a warning when your total equity falls below a certain level. It thus offers one more layer of risk protection and management.
Trading Hours
Plus500 offers typical trading hours for all possible assets. However, you should be aware that in less popular hours the spreads can be wider than usual.
Forex: Open from Monday morning in Australia to Friday afternoon in San Francisco.
Commodities: Open from Sunday to Friday; market closes every day at 23:00 GMT for 45 minutes.
Cryptocurrencies: Open 24/7 (except for one hour on sundays)
Stocks: Open from Monday to Friday usually during the Asian, European and American session hours.
Forbidden trading techniques
While most of the traditional trading techniques are available, due to regulation parameters, Plus500 does not allow scalping, hedging, algorithmic trading, or spread betting strategies. VPS is not available.
What Platforms does Plus500 offer?
Platforms are a crucial area when it comes to talking about providers. Let's take a look into the available trading platforms that Plus500 provides and how its mobile offering works.
Charting and Trading Tools
Plus500 offers over 100 indicators and more than 20 drawing tools in its proprietary platforms. Traders have a charting ecosystem where they can explore and expand technical analysis.
Web Platform (Proprietary)
The Plus500 web trading platform is very user-friendly and easy to begin with compared to other trading platforms. It offers both dark and white themes and provides multiple charting analysis tools. Though the layout could be improved, it is easy to understand and to use. The web platform is compatible with any browser.
Mobile Platform (Proprietary)
The Plus500 mobile app is available for Android, iOS, and Windows mobile phones. The app offers all features found in webtrader platform, including risk management. You can configure the app to send you notifications with trading ideas and alerts.
What extra trading services does Plus500 offer?
Plus500 offers a user-friendly and very basic platform. It provides both basic and advanced trading tools for all needs.
Plus500 Trading Platform
This review found that the Plus500 trading platform is one of the best proprietary platforms in the industry. Its offering is vast and includes the most popular markets and a large number of trading instruments via CFDs.
Finally, Plus500 provides its users with a top-quality economic calendar, high class analysis, and much more.
Social Trading – Copy Trading
Plus500's overall leitmotiv is to keep things as simple as possible. Although for many clients this approach works well, it does mean that Plus500 lacks some secondary products like copy and social trading.
The only quasi-social feature provided by Plus500 is the trader sentiment tool which is a bar that visualizes the ratio between bulls and bears in the market. However, remember that this feature is also based on the internal ecosystem of a CFD market maker provider.
Pros
Easy to learn and straightforward to use
Over 2000 CFD assets in total
Very transparent pricing
Transparent CFD provider when it comes to disclose their trading features
Cons
Lack of secondary features
Not that great for technical chart analysis
Many banned trading techniques
Leverage cannot be modified
How is Plus500 Customer Service?
Languages
Plus500 is available in over 31 languages including English, Spanish, Chinese, Arab, and Russian among others. In European section alone, the site supports 24 regional languages. The mobile edition of Plus500 offers your choice of 16 languages.
Remember that the offering may vary depending on the country and branch where you are based.
Customer Service
Plus500 offers one of the best customer services in the industry with dedicated web pages, a communication system, and live support services.
The website offers a considerable FAQ section with over 80 questions translated into 31 languages. Plus500 also provides customer support services via email and live chat. The only downside is that customer support over the phone is not supported.
Does Plus500 have Research and Education features?
Research
Plus500 is not known for its offering of research tools, even though a few are offered. The CFD provider offers an economic calendar for every asset listed on the platform. Then, the EcoCal is an important alert system that warns traders about upcoming key events that can affect assets' valuations; Plus500 also provides a Trading Academy page with 'how-to' videos, ebooks, FAQs, alerts and more to let clients improve their skills and know better the platform.
Education
Education is the weak spot for Plus500 as the section dedicated to training is not too extensive. It only features five videos that provide insights about trading techniques, CFDs, fees, and other platform features.
Pros
Over 31 languages available
Excellent customer service
Great transparency with a complete FAQ section
Cons
Limited research tools
Little educational offering
Plus500 vs other brokerage firms
FAQs
What is the minimum deposit with plus500?
The Plus500 minimum deposit depends on the method you use. The minimum deposit is $100 for credit cards and eWallets, or $500 if you use wire transfers to deposit.
Is plus500 a market maker?
Yes, Plus500 is a market maker provider offering CFDs.
Can you day trade with plus500?
Yes you can day trade with Plus500, however some day trading techniques like Scalping are not allowed.
Can I get my money back from plus500?
Yes. You are free to withdraw your deposited funds from Plus500 at any point.
At Plus500 can I lose more than I invest?
No. It is not possible to lose more than you invest with Plus500. This is because they offer negative balance protection which protects you against exactly this. You can only lose what you deposit.
---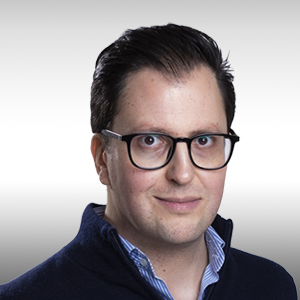 About The Author
Filippo Ucchino
Co-Founder - CEO - Broker Expert
Filippo is the co-founder and CEO of InvestinGoal.com. He has 15 years of experience in the financial sector and forex in particular. He started his career as a forex trader in 2005 and then became interested in the whole fintech and crypto sector.
Over this time, he has developed an almost scientific approach to the analysis of brokers, their services, and offerings. In addition, he is an expert in Compliance and Security Policies for consumers protection in this sector.
With InvestinGoal, Filippo's goal is to bring as much clarity as possible to help users navigate the world of online trading, forex, and cryptocurrencies.
Plus500 Review: Pros and Cons Uncovered 2023
Related Reviews
---