IC Markets Spreads review: Trading costs explained
An integral part of trading with a top broker is dealing with the spreads which that broker applies.
This is the key way that brokers make a marginal profit from each trader since most of the trading is commission-free.
This is also the case with many of the IC Markets account types. They often operate commission-free but do apply a spread.
The purpose of this IC Markets spread review is to help you better understand the spreads that the broker charges and how they will impact your trading across account types and the many assets available.
You can also see our IC Markets review for a full in depth look at the broker.
What spread types does IC Markets offer?
Here we will take a deeper look at exactly the types of spread that are offered and on which instruments.
Variable and Fixed Spread
Differing from some other brokers, if you are trading with IC Markets you will be offered a variable spread only.
This applies across any IC Markets account. No fixed spread options are offered.
Spread on instruments
We have found that the spread on instruments overall is one of the lowest in the industry.
This is made possible in many ways thanks to their ECN service. This allows the spread, particularly on forex currency pairs, to remain as competitive as possible.
This low spread is illustrated by the average EUR/USD spread which is really low at 0.1 pips. This is not only the lowest of spreads available with IC Markets but also with any other broker worldwide.
When trading through the IC Markets raw spread accounts, commission is charged.
The rate at the moment is $3 per lot (or equivalent) when trading True ECN through the IC Markets cTrader platform, and $3.50 per lot when trading through a True ECN MT4 account.
Spread on accounts
Throughout the different IC Markets account types, you can really on a really tight spread around the clock. This is made possible thanks mainly to the ECN trading and how it minimizes costs as well as a network of more than 50 banks providing liquidity.
Looking beyond metals and forex, the spreads of which vary slightly depending on account type, other instruments are shown to have the same spread across each trading platform and account type.
This may typically be the case, though not always. This depends a lot on market conditions and other factors. Therefore, they are something to keep an eye on depending on the account type and trading platform you are availing of.
The IC Markets True ECN cTrader account spreads start from 0 pips and have an average on EUR/USD of 0.1 pips. This is indicative of a very competitive spread in comparison to industry standard. The account as we mentioned also offers an extremely low spread across both forex and metals.
Commission of $3 per lot is applied so this is something to take on board, but the spreads remain highly competitive.
The IC Markets True ECN Metatrader account has the same massively competitive spreads which start from 0 pips and offer an average spread on major pairs (EUR/USD) of 0.1 pips.
As with the cTrader raw spread account, although the spreads are really low across forex and also stocks and metals, a commission is applied of $3.50 per lot traded. All in though, the spread remains among the most competitive in the industry.
The IC Markets standard account spreads are a little simpler to understand. This account covers trading through MT4, MT5, and cTrader with a spread which starts from 1 pip. The average EUR/USD spread on this account for comparison is 1.1 pips. Keeping things in balance though, there are no commissions applied on this account.
How does IC Markets' trading spread vary per asset?
Now that we have taken a thorough look at how the IC Markets spreads are applied on account types and instruments, let's examine spreads on each individual asset class offered by the broker.
Forex
IC Markets offers a wide range of forex trading pairs, 60 at present. Trading these assets you will benefit from a very low spread and deep liquidity thanks to IC Markets banking partners who number a total of more than 50.
The spread on forex pairs starts from 0 pips with any Raw spread account although commission is charged on these trades ($3 per lot with cTrader, $3.50 per lot with Metatrader). The standard account spread starts from 1 pip and features commission-free trading which helps preserve good value and balance for those who do not want to trade with commission.
| IC Markets Forex Spread | Standard Account | Raw Spread Account |
| --- | --- | --- |
| EURUSD | 1.1 | 0.1 + $7.0 round turn |
| USDJPY | 1.2 | 0.2 + $7.0 round turn |
| GBPUSD | 1.4 | 0.4 + $7.0 round turn |
| EURGBP | 1.4 | 0.4 + $7.0 round turn |
Commodities CFDs
IC Markets commodities trading features a range of more than 20 commodities from around the world. This includes in the energy and agriculture sectors as well as in metals.
All of these assets are traded as CFDs and are available across all trading platforms offered by the broker. There is also no commission applied to trading in commodities with IC Markets.
Metals trading is completed as CFDs trading and is available on all trading platforms, including if you have selected a Raw spread account type.
The minimum spread on many of the assets is starting from 0 pips although you have to remember that commission is charged on these trades if you are a raw spread account holder. The rates for this as always are $3 per lot through cTrader and $3.50 per lot through Metatrader.
| IC Markets Commodities Spread | Standard Account | Raw Spread Account |
| --- | --- | --- |
| GOLD | 2.0 | 1.0 + $7.0 round turn |
| US OIL | 0.35 | 0.35 |
| UK OIL | 0.50 | 0.50 |
Indices CFDs
Many major global indices can be traded through IC Markets, 25 in total. All of the trading platforms, MT4, MT5, and cTrader including the raw spread account types facilitate index trading.
The spreads here can start as low as 0.5 pips and are also commission-free traded as CFDs. The average spread can vary considerably depending on the index traded, but this always manages to stay in a very healthy competitive range.
| IC Markets Indices Spread | Standard Account | Raw Spread Account |
| --- | --- | --- |
| US500 | 0.600 | 0.600 |
| NASDAQ | 2.200 | 2.200 |
| FTSE100 | 1.000 | 1.000 |
Bonds CFDs
A range of bonds are also available as CFDs for commission free trading with similarly competitive spreads. The basic difference with these assets are that they are available on both MT4 and MT5 trading platforms but not on cTrader.
| IC Markets Bonds Spread | Standard Account | Raw Spread Account |
| --- | --- | --- |
| Euro Bund | 0.020 | 0.020 |
| UK Gilt | 0.030 | 0.030 |
| US 10YR Bond | 0.025 | 0.025 |
Cryptocurrencies CFDs
As with bonds trading, IC Markets cryptocurrency trading is also only available on MT4 or MT5 trading platforms, also including the Metatrader raw spread account. This means crypro trading is not facilitated by cTrader for IC Markets.
Again no commissions are charged and the spreads are as shown in the table below. A total of 10 cryptocurrencies can be traded with the USD through IC Markets. These include the well know BTC, ETH, and LTC as well as lesser-known coins like NameCoin and PeerCoin.
Plenty of options to choose from, and all traded as CFDs. This is ideally suited to those who want to engage in the ever-growing market surrounding cryptocurrency and trading CFDs at competitive rates.
| IC Markets Cryptos Spread | Standard Account | Raw Spread Account |
| --- | --- | --- |
| BTC | 10.0 | 10.0 |
| ETH | 4.5 | 4.5 |
| XRP | 0.016 | 0.016 |
Stocks CFDs
Stocks CFDs trading through IC Markets is a major feature which is accessible to traders with a competitive spread attached and commission-free trading enabled (commission of $3.50 per lot applies when traded on a raw spread account). There are in excess of 1600 stocks available to choose from. These include some of the top global companies like Facebook.
The capability to trade stocks is only available on all accounts which operate through the MT5 trading platform, and these have to be specifically requested by you in order to start trading stocks CFDs on your IC Markets account.
One more point to note beyond having to request access is that in order to see the stock trading data you should download the MT5 trading platform and ask for stocks access. Once enabled, it is also not possible to view the historical data as this is a function not carried by MT5.
Futures CFDs
IC Markets futures trading is accessible with 4 global futures available to choose from as shown below.
This futures trading is commission-free and on a CFDs trading basis which is also only available through Metatrader platforms including raw spreads accounts.
IC Markets Spread comparison with other major brokers
Having completed a review of all IC Markets spreads and how they may enter your life as a trader with the broker, let's break down some of the key areas which compare IC Markets with other major brokers in the industry.
An important feature for many traders is the ability to engage in scalping.
This is allowed by IC Markets through both MT4 and MT5 trading platforms, though not with cTrader. If you are planning to engage in scalping you should be aware that the broker imposes no minimum order distance and applies a freeze level of 0.
This means that IC Markets is often considered as a top broker for scalping by many.
Looking at the account types, we can also see that the broker do their best to satisfy the needs of every trader with the offering of multiple recognized trading platforms and both commission, and commission-free trading facilitated.
Overall, this trading is facilitated with some of the most competitive spreads in the industry right across the board.
This is likely thanks to a number of reasons. Primary among these would be the relationship which the company has with multiple top-tier liquidity partners to ensure the best prices.
Ultimately, it is also something which comes with being in tune with the demand, and experienced in the sector, two areas which IC Markets fulfils to provide a very competitive spread.
To learn more, read our IC Markets review.
---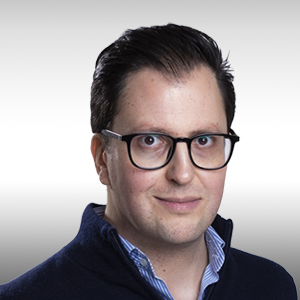 About The Author
Filippo Ucchino
Co-Founder - CEO - Broker Expert
Filippo is the co-founder and CEO of InvestinGoal.com. He has 15 years of experience in the financial sector and forex in particular. He started his career as a forex trader in 2005 and then became interested in the whole fintech and crypto sector.
Over this time, he has developed an almost scientific approach to the analysis of brokers, their services, and offerings. In addition, he is an expert in Compliance and Security Policies for consumers protection in this sector.
With InvestinGoal, Filippo's goal is to bring as much clarity as possible to help users navigate the world of online trading, forex, and cryptocurrencies.
IC Markets Spreads review: Trading costs explained
Related Guides
---